Briefly.co.za's Managing Director reveals 5 tools every professional writer should use
There's a saying that goes, a builder's house is never done; like a landscaper's garden is never landscaped and - my favourite yet - a journalist's spelling is the worst.
PAY ATTENTION: Click "See First" under the "Following" tab to see Briefly.co.za News on your News Feed!
It's commonly expected that an expert in a certain field, such as journalism for instance, will have flawless work. But at the end of the day, they're still a human sitting behind a computer, making way for human error, often with hilarious consequences.
Journalist, publisher and politician, CP Scott, once said: "Comment is free, but facts are sacred." A saying I couldn't agree with more.
As writers, we aren't just wordsmiths, spelling stars and grammar gurus... We're truth finders, we're fact checkers, we're game changers, we're a voice for those who cannot be heard and we're the hope where all hope was lost.
Being South Africa's #1 in digital media, Briefly.co.za is a trendsetter in every area of our work: content, advertising and technology.
Right now Briefly.co.za boasts a passionate team of professionals from across South Africa. We change the world for the better by helping people make sound conclusions and decisions.
Briefly.co.za Managing Director, Rianette Cluley, reveals how you can become the best writer you can be.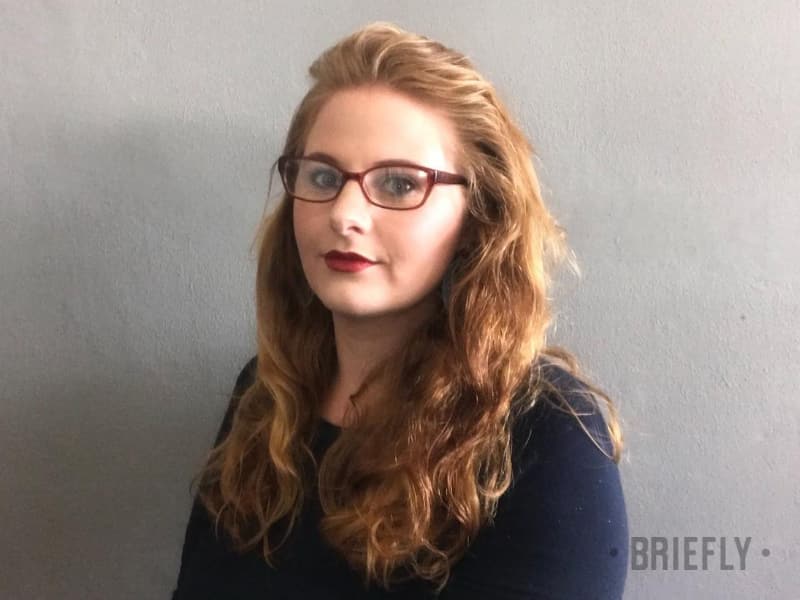 1. Identify a juicy topic and angle
The success of your project will largely depend on your topic and the angle you chose. While your topic may not be trending, your angle may be interesting to your audience. In this case, there's a good chance your piece will still succeed.
But, if your topic is trending and your angle is not interesting, chances are your work will not do well.
A good topic and an interesting angle go hand-in-hand.
However, as a writer, you should aim to always be true, fair, ethical and just. Don't choose a topic simply for the sensationalist angle or the fact that you know if will go viral. Always assess if what you are writing about will add value to someone's life.
At Briefly.co.za, we strive to give our readers the news that matters the most to them. For the most part, we aim to deliver family-safe news. Where we deliver news that is not family-safe but of value to the general citizen, we will not run ads on these pieces.
2. Google Docs
If you're like me and all your work is done online, then it's a hassle to open a Word document to get some writing done.
But, Google has got you covered with its super-easy and functional online option, Google Docs.
What I love about this product is that you can choose either a blank page or you can select a pre-set format, such as a resume or letter format.
My favourite part about Google Docs is that you have the option to share your file with someone else by adding them either as a viewer, commenter or editor.
You can also open Microsoft Word documents shared with you via Google Docs, so you never really have to minimise your browser.
For the organisational-obsessed writer such as myself, Google Sheets (the Google version of Excel) is also super handy to keep track of tasks, work you've finished or to simply create an online contact sheet you will never lose.
At Briefly News, our team of dedicated journalists all work from home, scattered across the country. Tools like Google Docs and Sheets ensure that we are able to do our work to our best capabilities but still as one organisation.
3. Grammarly
If you write for a living and you don't use Grammarly, are you living under a rock?
What's Grammarly? It's a tool you can't live without. Not only does it pick up your spelling and grammar errors, but it will also indicate the tone of your writing style too.
It's also integrated into an array of apps you may already use, such as Google Docs, Messenger, Facebook, Twitter, etc when you install your web extension.
It's especially helpful because it's fast and convenient to use... and... it's free!
Our Briefly.co.za team pride themselves in delivering grammatically correct news. We also have a dedicated grammar guru, aka proofreader, who checks every article to ensure only the best quality work is submitted.
Next up, it's important to verify everything. It's your job to separate fact from fiction.
In the digital age, it's so easy to mistake fiction for fact. It's getting easier by the day to doctor a photo or video.
Briefly.co.za's professional writers are fact-finders. We live by the motto 'better safe than sorry' and will check, double-check and triple-check our facts before we publish news.
But how would you go about ascertaining whether a video or photo is real or fake?
Thankfully, there's an array of tools available for this. And the best part, they're all free.
4. Video and photo verification
InVID not only detects fake videos but it will also authenticate and check the reliability and accuracy of newsworthy video files and video on social media platforms.
This handy tool allows you to analyse videos, fragment video frames, reverse search videos on YouTube and Twitter, it will help you check a video's rights and magnify certain aspects of a video to check whether it's real or fake.
You'd think figuring our whether a photo is real or fake would be easy but with increasingly sophisticated photo-doctoring programmes it's getting harder to figure out what's the real deal and what's not.
TinEye is a great tool to use for photo verification.
On its website, TinEye writes:
"TinEye is an image search and recognition company. We are experts in computer vision, pattern recognition, neural networks and machine learning. Our mission is to make your images searchable."
And that's exactly what it does. When you have the extension installed on your web browser, you can right-click on any image and run the reverse image search.
It will then throw out a message that the image is either unique or that it has been used before (it will give you the link and date the image first appeared).
From there, it's then easy to see if the image you have has been doctored or not.
5. Plagiarism checker
News travels fast in the digital age. Thus, by the time you get to write about a subject, it may already have been covered a dozen times.
So, it makes your job to make the article unique all the harder.
Thankfully, there are several tools to check whether you are plagiarising or not.
Quetext is a very helpful, free online tool to check plagiarism. You simply copy your text, paste it in a window and run the checker.
Enjoyed reading our story? Download Briefly.co.za's news app on Google Play now and stay up-to-date with major South African news!
Source: Briefly News