Zinhle Ngobese from Rhythm City bio: age, real name, pictures, Instagram
Zinhle Ngobese from Rhythm City has captured the heart of many viewers of the popular TV series with her talent and beauty. She has made fans fall madly in love with both her onscreen persona and real-life personality. The young and beautiful celebrity is currently making waves in the South African entertainment industry.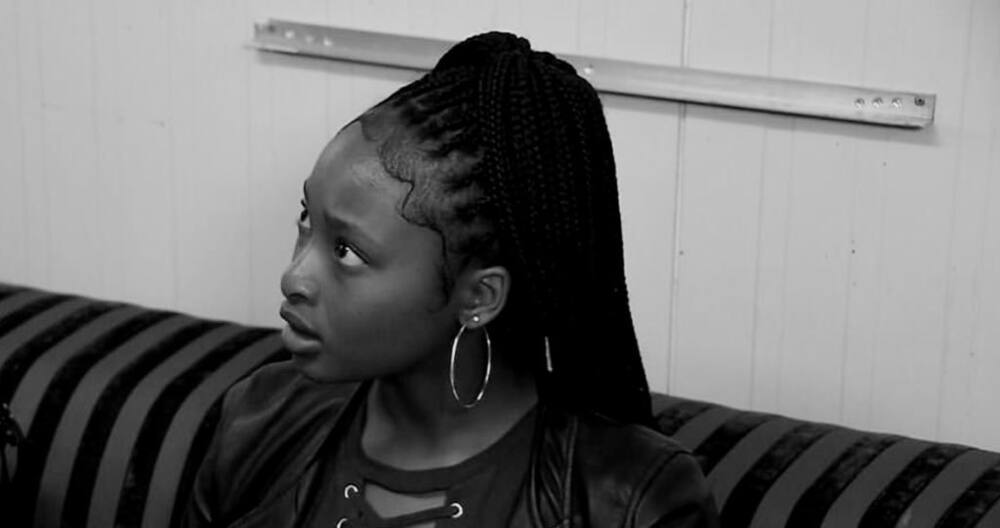 The girl is a young South African actress known for her popular role as Zinhle in the TV drama series Rhythm City. The teenage star is a hardworking actress with great potential to be among the best actors in South Africa. Nevertheless, despite her fame, Kealeboga remains an epitome of humility. Here are some beautiful things you should know about your favourite actress.
Zinhle Ngobese from Rhythm City profile summary
Real name: Kealeboga Masango
Famous as: Zinhle Ngobese from Rhythm City
Year of birth: 2003
Age: 17 years old in 2020
Place of birth: South Africa
Profession: Actress
Nationality: South African
Relationship: Single
Alma mater: Mduku High School and University of South Africa
Background information
Ngobese hails from Umlazi, Kwazulu-Natal province in South Africa. Zinhle Ngobese from Rhythm City real name is Kealeboga Masango. Although there is no information available about Kealeboga Masango parents or her childhood days, it is widely reported that this young entertainer is an alumna of Mduku High School ROCKS.
After completing high school, Masango did not rest on her oars; she also proceeded to the University of South Africa (UNISA) to further her tertiary education. Additionally, she is best known for her feature in the South African television drama series Rhythm City. The soapie, which has been running since the 9th of July, 2007, focuses on the challenges of youth with ambition in the big city.
Sharing from her experience some time ago, she admonished upcoming artists to start small. In her words:
One thing I'd advise all young people with the dream of becoming an actress is to start small. Even if it means creating a young drama group at your school. Perform every assembly. You keep gaining confidence and the passion grows bigger in you.
How old is Zinhle from Rhythm City in real life?
To date, Kealeboga Masango date of birth remains a mystery to many. However, according to a few online sources, the young actress was born in 2003. So, what is Zinhle Ngobese from Rhythm City age? Kealeboga Masango age is believed to be 17 years in 2020.
Kealeboga Masango boyfriend
Currently, Kealeboga is not in any known relationship. There are many men out there who do anything to win the heart of this young and beautiful actress, but she prefers to remain single and focus on her acting career for reasons best known to her.
Zinhle Ngobese from Rhythm City Instagram
Kealeboga Masango Instagram name is not available because she is not active on social media. In an interview she granted earlier this year, the beautiful South African actress claimed she has no online presence because she is still a minor. However, she assured her fans that they would see more of her on social media once she gets legal.
Pictures
Even though she is yet to have her own verified social media accounts, that does not mean that beautiful Zinhle Ngobese from Rhythm City pictures are not available on the internet. Thanks to many of her committed fans. Among many of Kealeboga Masango pictures, here are a few that will capture your attention:
1. Beauty personified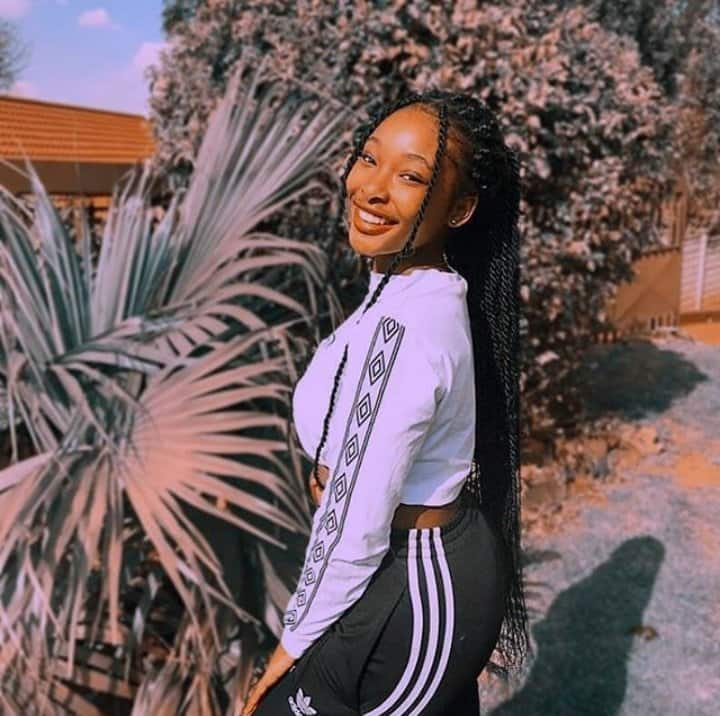 Zinhle is stunningly beautiful. She keeps a nice smile that keeps everyone wondering what her source of joy exactly could be.
2. Black is beauty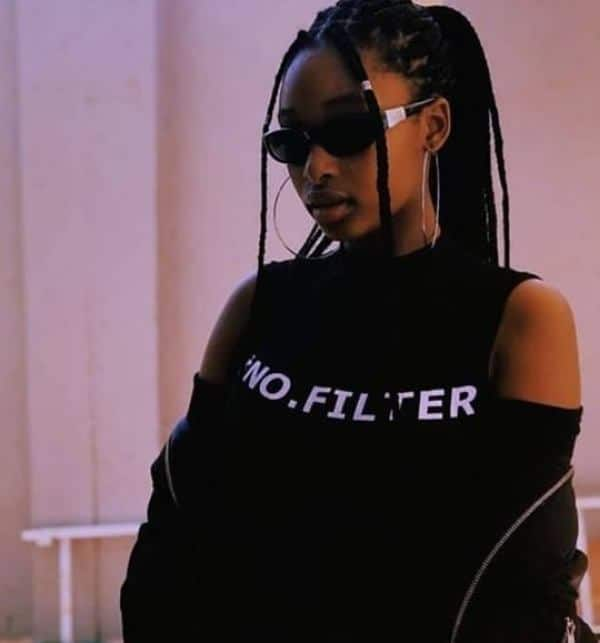 It is interesting to know that the fast-rising star also has a good fashion sense. Her striking sexy pose in the beautiful black outfit coupled with the dark sunglasses that cover her beautiful eyes are fantastic.
Net worth
As a fast-rising star, it is not surprising when people ask what Kealeboga Masango net worth could be. Interestingly, the young entertainer has done pretty well for herself at just the age of 17 years. It is estimated that the star actress' net worth in 2020 is between the range of R90,000 and R100,000, which is quite impressive.
Frequently asked questions
As a person rises into the spotlight, it is not surprising that several questions or concerns would be raised about such. So, having people ask questions about Kealeboga is not news. Here are a few of such questions and the best answers given so far.
Who plays Zinhle Ngobese on Rhythm City?
The beautiful and charismatic entertainer played the role of Zinhle Ngobese in the popular South African TV series, Rhythm City. The way she interprets her character seamlessly made her the darling of passionate viewers of the drama series.
Where does Kealeboga Masango live?
There is no information available to the media yet where the young artist lives. However, because she is from Umlazi in Kwazulu-Natal, there are speculations that she possibly lives there.
Finally, Zinhle Ngobese from Rhythm City is a teenage sensation who has attained fame through hard work and pure talent. Despite her young age, a lot is expected from Kealeboga Masango in the future. She, no doubt, will make the country proud at the international community someday.
READ ALSO: Patricia de Lille age, children, husband, siblings, books, office, party and contact details
Patricia de Lille is a notable female politician in South Africa and the current Minister of Public Works and Infrastructure. Briefly.co.za recently shared information about her. How she started her political career is worth reading about. In the post, you will get to know about her background, family, and some of the awards she has been decorated with so far.
Source: Briefly News