Amy Kleinhans bio: age, children, husband, farm, profile
Amy Kleinhans is one of South Africa's most well-known models. She was at the forefront of many historical milestones in the South African beauty pageant scene during apartheid. If you wish to know about the woman behind the name - including her family, career, education, businesses, quotes, Dial a Teacher, and more - read on!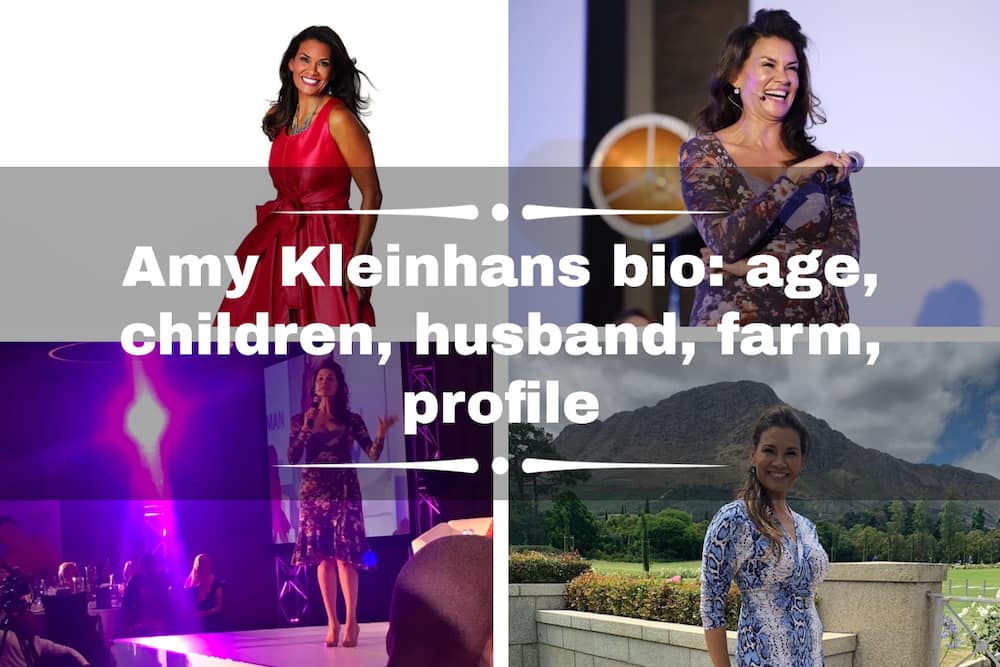 The name Amy Kleinhans should be familiar to anybody who is interested in South African modelling. She has earned some important titles over the years since she came into the limelight as a non-white model during apartheid. This biography will help you understand all the ground-breaking events that made her one of Mzansi's most famous models.
Profile summary
Full name: Amy Kleinhans-Curd
Date of birth: July 12th, 1968
Age: 51 years
Occupations: Model, entrepreneur, teacher, media personality, businessperson
Marital status: Married
Children: 4
Amy Kleinhans Instagram: @amykcurd
Twitter: @amykcurd
Facebook: Amy Kleinhans
Website: amykleinhans.co.za
Amy Kleinhans age
Amy Kleinhans Curd was born on July 12th, 1968, making her age 51 years. Her hometown is Cape Town.
According to her LinkedIn, she studied in the following institutions:
New Insights - Life Coach (Post Grad)
Demartini Institute - Demartini facilitator: Life skills, Coach and Counsellor
Philadelphia (U.S.A.) at the Institute of Human - Intelligence Stimulus (she is now qualified to work on brain stimulus for injured children)
University of Cape Town - Bachelor of Arts Higher Degree in Education (HDE)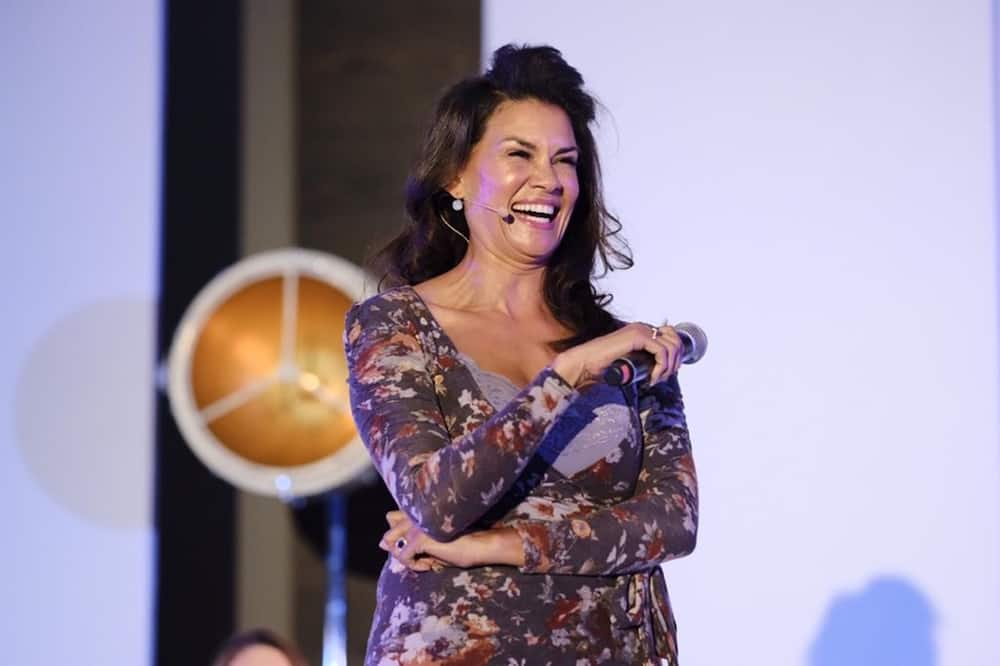 Career
She has made history both in Miss South Africa as well as the Miss World pageants. Her wins, both of which were during apartheid, marked a drastic shift in the beauty contests.
Miss South Africa
She first entered as a contestant in Miss South Africa in 1991 but came in second. She tried out for the same pageant the next year and this time, she won. She placed first ahead of eleven other contestants for the title of Miss South Africa 1992.
Her win made history as she was the first non-white person to hold that position. Apart from that, the first runner-up (second place) was a contestant named Augustine Masilela. She was a black woman from Soweto who would go on to be a top-ten finalist at the Miss Universe pageant in 1995.
Furthermore, she would pass her title the next year to Palesa Jacqui Mofokeng, the first black person to hold the title of Miss South Africa.
She would later return to the Miss SA pageant in the following capacities:
Season 57 of Miss South Africa as a judge
A special appearance on season 61 of Miss South Africa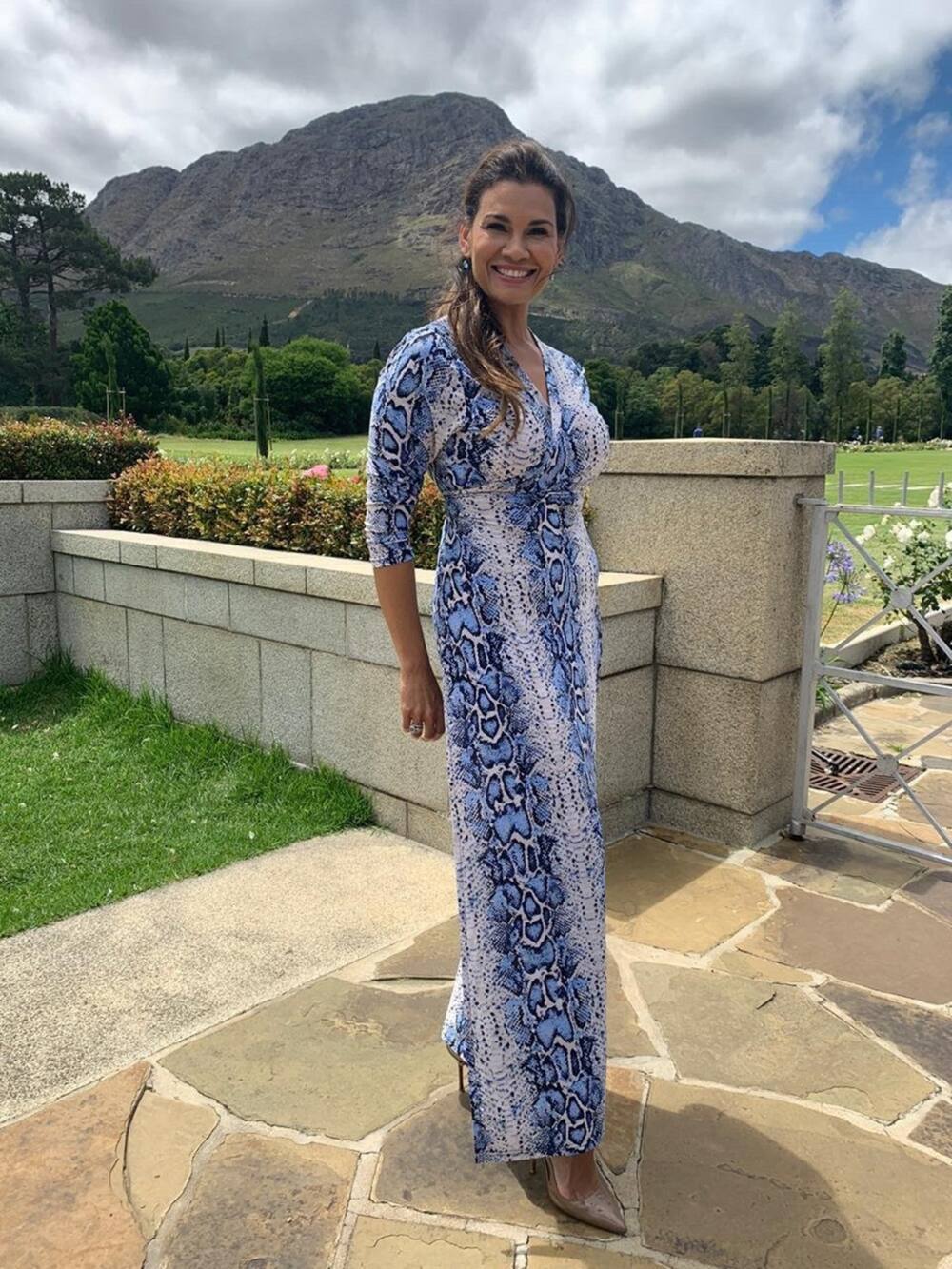 Miss World
She was South Africa's official representative at the Miss World 1992 beauty pageant. It was held on December 12th, 1992 at Sun City, and she took home the title of Miss World South Africa. In the Miss World category, Russia's Julia Alexandrovna Kourotchkina took the crown, and she was the fourth runner-up.
At these contests, the contestants usually parade the flags of their countries. She refused to carry the apartheid flag and opted for a white flag that was intended to represent peace and hope. This gesture prompted harassment from some South Africans, but Nelson Mandela gave her a phone call to thank her for the decision.
In her own words describing the event:
...the next morning I was bombarded by irate South Africans swearing at me. Then, I received a phone call; a quiet, measured voice spoke on the line. A voice I recognised immediately but thought perhaps it was someone playing a joke. It was Nelson Mandela. He thanked me and told me I had much support.
READ ALSO: Aphiwe Dyantyi biography: Age, measurements, injury, drugs, education, salary, and Instagram
If this moment from her career inspires you, consider grabbing the Personalised Vogue Photo A5 Notebook. The seller allows you to add a customised cover. Why not take a screenshot of her quoted words above and send it when placing your order? That way, you are always inspired when filling in your journal and setting your goals!
Apart from modelling, she is an entrepreneur:
Managing Director of Educational Tutor Services (ETS) since 2000 – they run a service called Dial-A-Teacher which is a homework helpline for children in the evenings and resource centre endorsed by the Department of Education
Executive Director of Private Label Promotion (PLP) since January 1992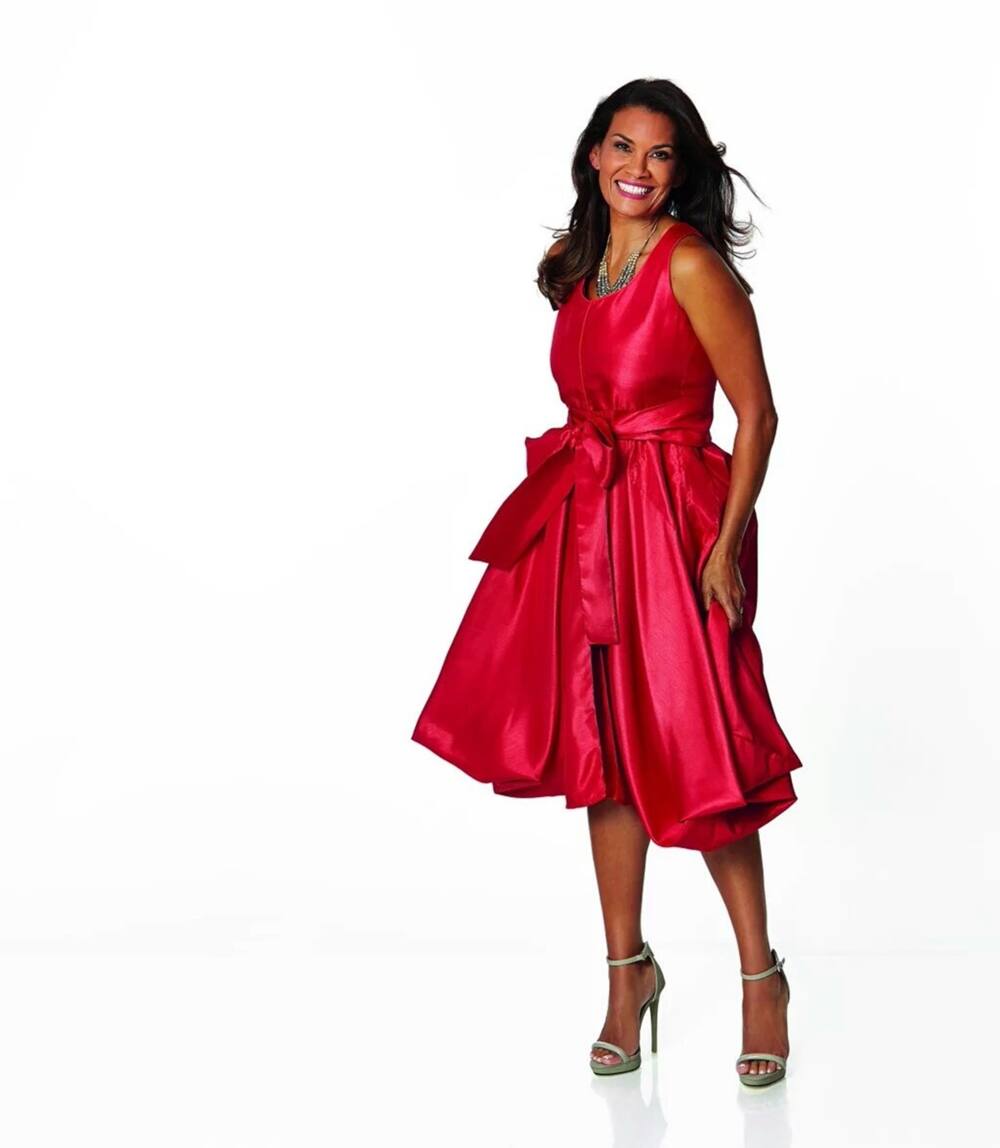 Amy Kleinhans farm
She is involved in operations at Jan Harmsgat Farms (JHG) and in November of 2019, she worked with the company to launch a wine, the limited edition Méthode Cap Classique (MCC) called Amelia Brut Rosé. It consisted of a single block Chardonnay and Pinot Noir.
The label features a painting she painted herself. Moreover, she said the farm's location in Swellendam was relevant and tied to her history-making career:
What is different about the Amelia is that it has a story to tell. The Amelia is the only MCC produced in the Swellendam area, where the farm is situated, a town that is incredibly rich in history and culture. It is always exhilarating to be brave enough to stand apart, as I did many years ago with my crowning as the first woman of colour to be chosen as Miss South Africa in 1992.
READ ALSO: Siba Mtongana biography: age, children, husband, family, education, recipe book, TV shows, and contact details
Amy Kleinhans family
Amy Kleinhans husband is named Leighton Curd. He is a businessman from New Zealand.
She has four children. The most well-known Amy Kleinhans daughter is Gugu Garnett. She recently tied the knot with Kgopolo, and it was covered by Top Billing. Amy Kleinhans wedding role was the matron-of-honour, a role that replaced the maid-of-honour seen in the usual wedding ceremonies.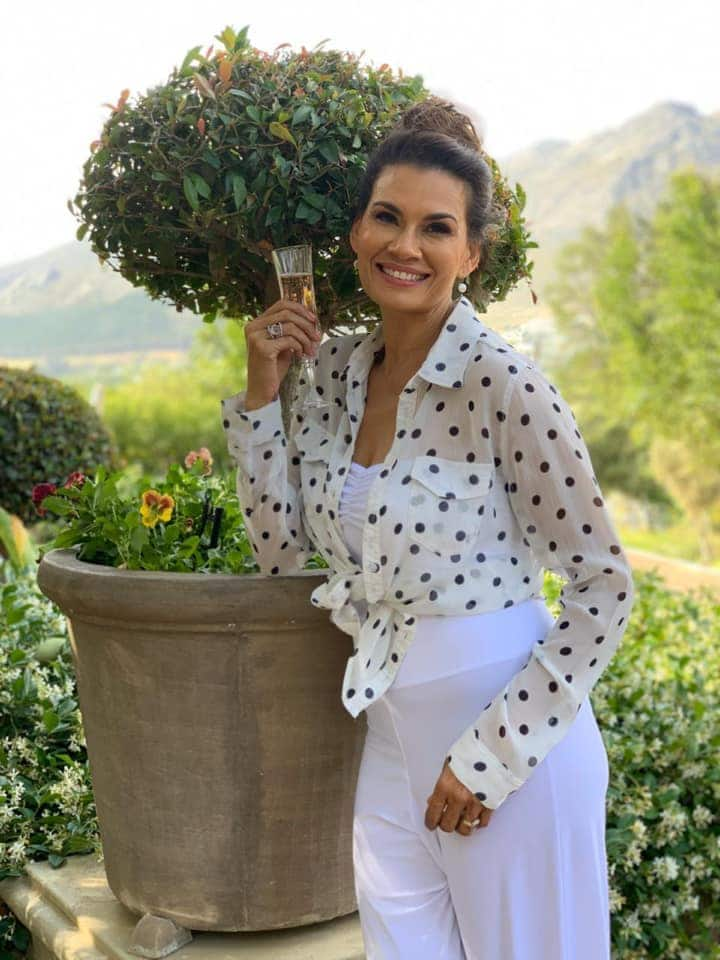 Another one of her daughters is known as Phillipa Curd. She was the one who designed the Amelia Brut Rosé Méthode Cap Classique label.
If you like any of the photos used in this article, why not grab the Personalised Floral Photo Mousepad? The seller allows you to have any customised photo printed on it when ordering, so you can choose your favourite and get it for only ZAR135.
That concludes our biography of Amy Kleinhans. Did you find it informative? Is she an inspiration to you? Feel free to drop your thoughts and feedback in the comment section below.
DISCLAIMER: Please note that some of the links in the article are affiliate links and BRIEFLY.co.za will earn a commission if you purchase through those links. However, we always choose only the best quality products that we use ourselves and recommend to our readers. The earnings we get from the affiliate marketing help us continue preparing useful and entertaining content, that our audience enjoys.
READ ALSO:
Moshidi Motshegwa biography: Age, place of birth, child, husband, family, The River, house and Salary
Kim Engelbrecht biography: age, husband, wedding, series, Movies, TV shows, Instagram, Interview and net worth
Nkosazana Dlamini Zuma biography: age, daughters, wife, qualifications, leadership style and previous positions held
Source: Briefly.co.za