Patricia de Lille age, children, husband, siblings, books, office, party and contact details
There is a notion that the political world is only cemented for men. However, one female politician in South Africa who is doing away with this notion is none other than Patricia de Lille. She is currently the Minister of Public Works and Infrastructure in South Africa and has come a long way in her journey of politics.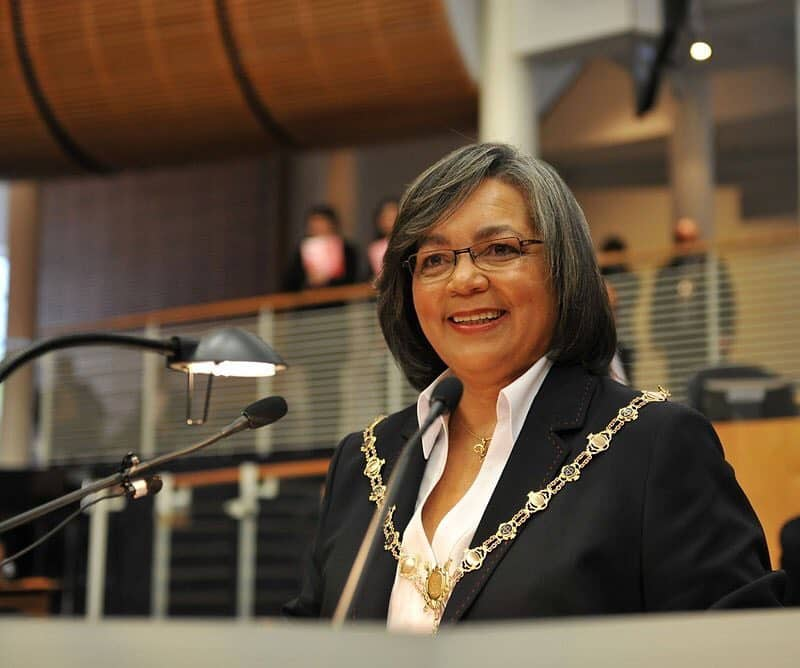 Apart from being a feminist figure, Patricia's outspokenness has earned her respect and recognition in the "Rainbow Nation". She is the current Mayor of Cape Town, and people often ask how and when she ventured into this male-dominated field. Stick around to gain more insight into her life and political journey.
Patricia de Lille profile summary
Date of birth: 17th of February in 1951
Place of birth: Beaufort West, Cape Town, South Africa
Age: 68 years old
Nationality: South African
Birth sign: Aquarius
Profession: Politician
Current position: Mayor of Cape Town
Education: Methodist Primary School, Bastiaanse Hoërskool, and Damelin College
Parents: Henry and Gertrude Lindt
Siblings: six
Husband: Edwin de Lille
Children: Allistair de Lille and Carmen de Lille.
Religion: Christianity
Patricia de Lille biography
Patricia de Lille age
17th February 1951 marks the date of Patricia's birth. As a young girl, she resided by her dad Henry (a teacher), and her mom Gertrude Lindt in Beaufort West, Cape Town, in South Africa. In February 2019, Lille celebrated her 68th birthday. Patricia happens to come from a family of seven siblings where she is the third born.
Education
Lille attended Methodist Primary School to acquire her primary education. In 1969, she enrolled in Bastiaanse Hoërskool for her secondary education. She then enrolled in Damelin College in 1985 to acquire her diploma in Industrial Relations.
Early Career
In 1974, Lille began working in Plascon Paints as a laboratory technician. During this period, she became part of the Chemical Workers' Union of South Africa. Her exemplary leadership skills did not go unrecognized, and she quickly rose to prominent positions in the trade union. Patricia served as the shop steward, the regional secretary, and the Vice President of the association.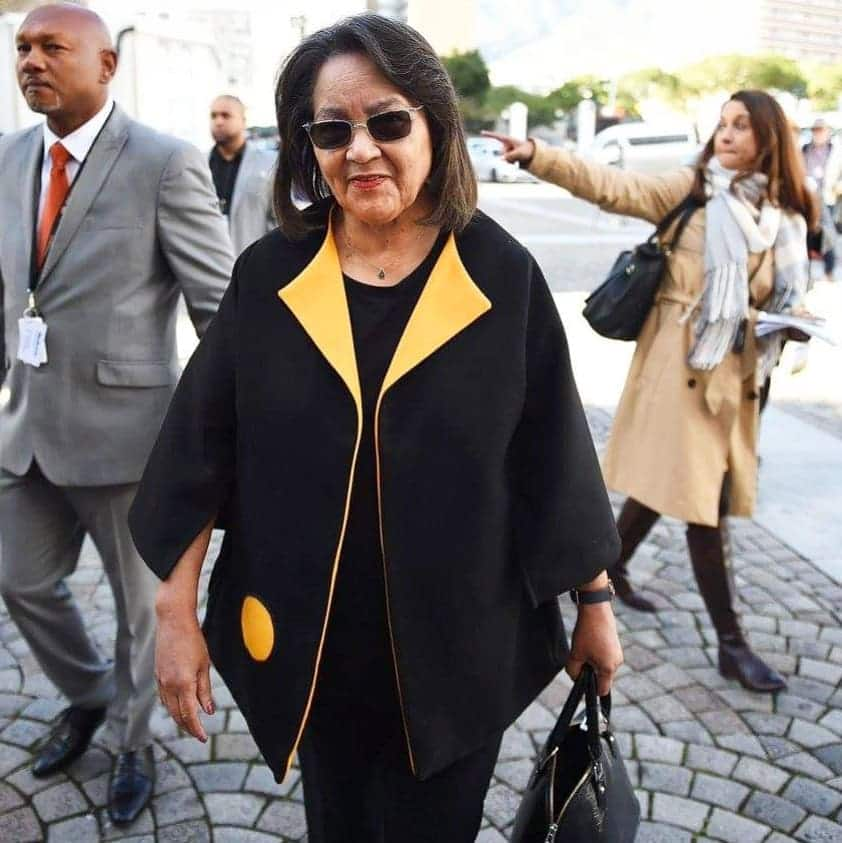 In 1989, she became part of the National Executive Committee of the Pan Africanist Congress (PAC), a body that had close ties with the Chemical Workers' Union. Unfortunately, Pan Africanist Congress was banned in 1990 among other political organizations.
Political journey
READ ALSO: Kaizer Motaung age, children, grandchild, wife, parents, position, cars, house and net worth
Patricia ventured into the South African political field after the CODESA negotiations. She led the delegation of her party. After the first elections, she was voted in as a member of parliament. In 1994, she was elected as the chairperson of the Parliamentary Transport committee. Lille was later made the chief whip for Pan Africanist Congress.
Lille's first-woman led political party
She goes down in history as the first lady to have successfully established and led a Patricia de Lille new party. 16 years back, she came up with a party named "Independent Democrats". It was after she separated from her then PAC. Her party was influential enough producing the only opposing party during the year 2010. It later dissolved in 2015.
Three years down the line, the iron lady came up with another party named "Good". As the flag bearer, she managed to campaign as the official candidate and successfully won the position of being a parliament member in 2019.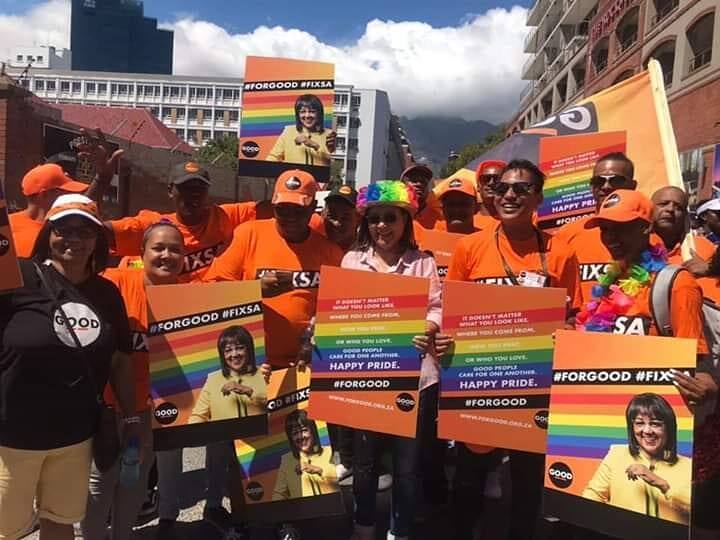 Who is Patricia's husband?
With approximately 46 years in fighting political battles, health issues, and other life challenges, Madam Lille's husband, Edwin de Lille, has been her greatest supporter. The couple has been married for 47 years as they tied their love knots back in 1972.
Does the couple have children?
Yes. Mr. and Mrs. de Lille have two children. She describes her offsprings to be supportive of her tough government jobs. Her son and daughter are namely Allistair and Carmen de Lille.
Patricia de Lille book
Lille stands out as an exemplary leader. As a result, she was honored by one of South Africa's finest author, Charlene Smith, who wrote a biographical book that focuses on her as a heroine. The book, titled "Patricia de Lille", details some of the memorable and unknown heroic deeds the politician has supported in her political journey.
Furthermore, readers also get a glimpse of Lille's background, rise in politics, and humane reform to the citizens of the "Rainbow Nation". These include her advocacy for the marginalized groups, especially victims of sexual offences and her support for AIDS infected individuals.
Patricia de Lille latest news
Patricia de Lille news that is making headlines revolve around an email scam. The Public Works and Infrastructure Minister came out to address the public about an online email scam that was using her name. In addition to that, she acknowledged that two other scams were being conducted using details of her department.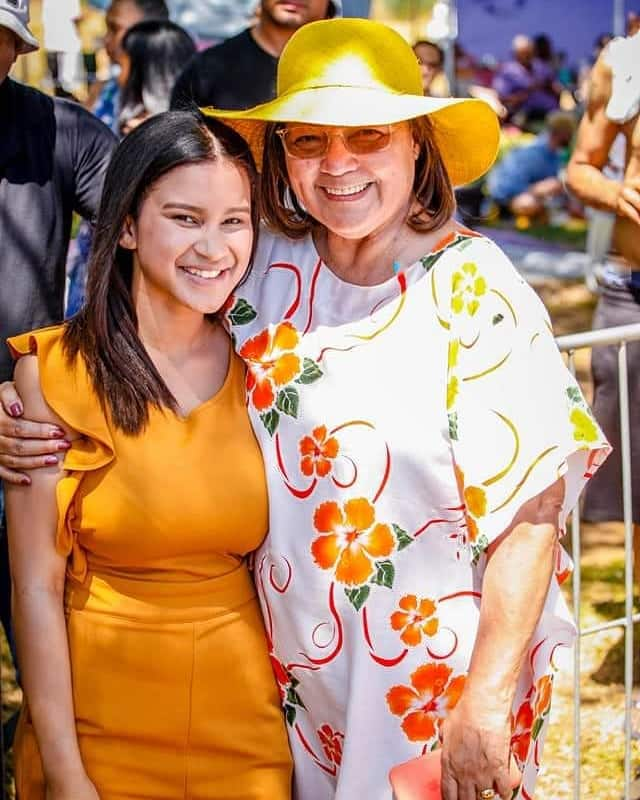 The email scam
The scam was asking for people to contribute funds for a program under the European Development Fund and the BRICS New Development Bank. De Lille issued a warning to the netizens saying that they needed to ignore the email if they came across it. The email in question was patricia-de-lille-mecrep@executivemail.co.za.
Patricia said this was not her personal or the official government email address. The fraudulent contacts have left most people questioning Patricia de Lille contact details. They are not provided, given that people have already come up with fake contacts using her name to con the public.
Awards and recognition
With over 10 years of excellent leadership skills, Patricia de Lille awards colourfully display her acceptance by the South Africans as a symbol of good leadership. Her awards are:
The Freedom of the City of Birmingham, Alabama;
The 2004 recognition as part of the "Top Five Women in Government and Government Agencies";
2004 Old Mutual South African Leadership Award;
She was ranked 22nd in "Top 100 Great South Africans" (2004);
Honorary Colonel of 84 Signal Unit in the South African National Defense Force (2006);
City Press and Rapport Newspaper award (2006);
She was voted as the second favorite South African politician after Thabo Mbeki (2004).
Patricia de Lille is well known as an outspoken, hardworking, and transfomational leader in South Africa's political history. She continues to set the pace as an excellent leader who faces her opposition not only head on, but with conscious judgement and determination to succeed.
READ ALSO: Claire Mawisa age, children, husband, hairstyles and Instagram
Source: Briefly News