Marjorie Joyner was a famous American-born business lady, hair care entrepreneur, philanthropist, educator, and activist. She was famous for being the first African American woman to create and patent a permanent hair wave machine.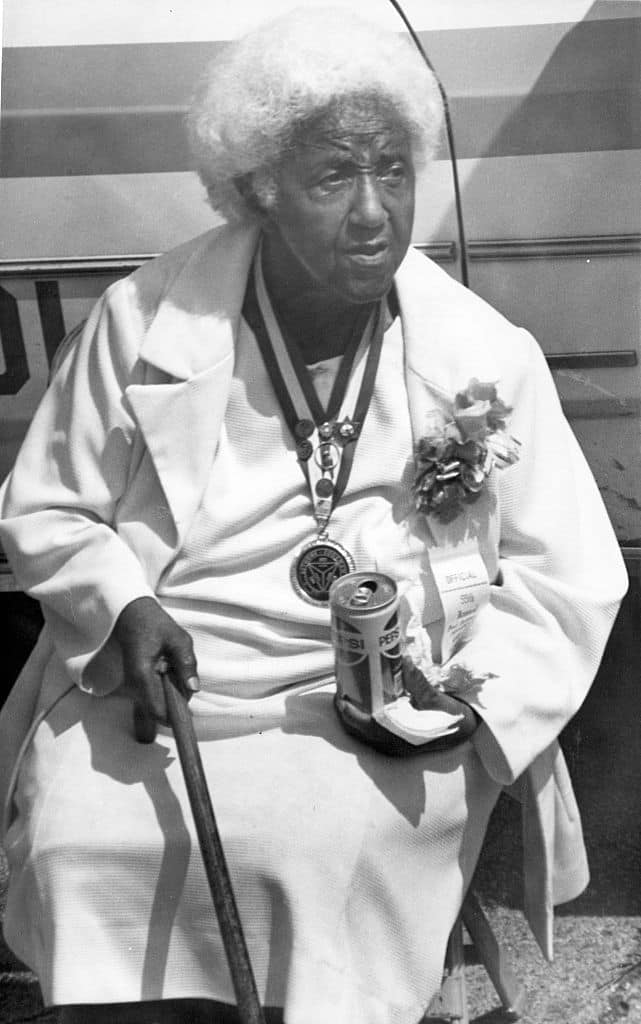 Besides being an expert in the hair industry, Marjorie was a highly visible African American woman in Chicago. At one time, she was the head of the Chicago Defender Charity network. She helped in organizing the Bud Billiken Day Parade and fundraising for numerous schools.
Marjorie Joyner profile summary
Full name: Marjorie Joyner
Date of birth: 24th October 1896
Place of birth: Monterey, Virginia, USA
Date of death: 27th December 1994
Marjorie Joyner age at death: 98 years
Spouse: Robert R Joyner
Profession: Entrepreneur, philanthropist, educator, activist
Net worth: $5 million
Marjorie Joyner biography
Marjorie was born on 24th October 1896 in Monterey, Virginia, USA. Her parents were George Emmanuel-Stewart and Annie Stewart. Her father was a teacher. In 1904, the Joyner's family relocated to Dayton, Ohio. Emmanuel and Annie separated 3 years after relocation.
After her parent's divorce, Marjorie lived with several relatives between Ohio and Virginia. In 1912, when she was 16 years old, she moved to Chicago, Illinois, to live with her mother. There is no publicly known information about Marjorie Joyner siblings.
While in Chicago, she attained a certificate for dramatic art and expression from Chicago Musical College in 1914. Later, she started studying cosmetology and graduated in 1916 from A.B Molar Beauty School. She was the first African American to graduate from that institute.
She received her high school diploma in 1935. In 1973, she was awarded a bachelor's degree in psychology from Bethune-Cookman College at 77.
Career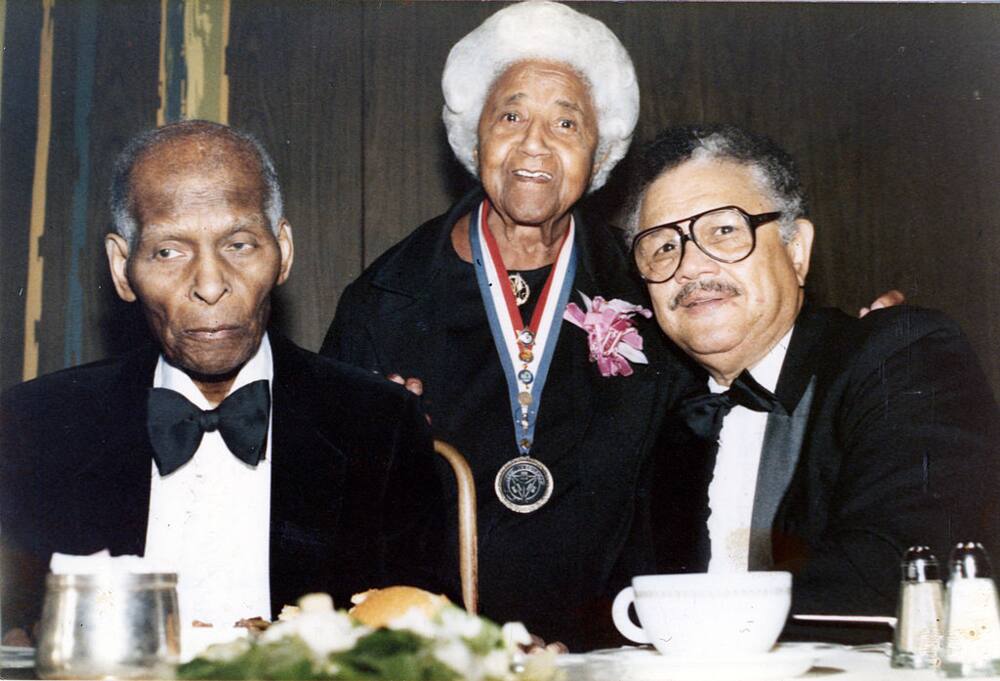 She started her career immediately after her graduation by opening her salon. Later on, she met an African American beauty entrepreneur known as Madam C J Walker. Madam Walker was also the owner of a cosmetic empire where Joyner started working as a sales representative.
Towards the beginning of 1920, Marjorie oversaw more than 200 beauty schools owned by Madam Walker as their national advisor. She also taught more than 1500 stylists. She was a door-to-door instructing coach for Walker's sales representatives.
After completing her service with Madam Walker's school, she achieved numerous other achievements in her career. The major Marjorie Joyner accomplishments include:
She was a leader in developing new products in the beauty industry.
In the 1940s, she helped in writing the first cosmetology laws for the state of Illinois.
She collaborated with Dr Mary McLeod and US congressman William Dawson in the foundation of a sorority and fraternity dedicated to promoting and advancing the beauty industry.
In 1945, she founded the Unity Beauty School Owners and Teachers Association together with Mary McLeod Bethune.
In the 1940s, she acted as the adviser to the Democratic National Committee.
She was the founder of a permanent hair-wave machine.
Husband and kids
She was married to podiatrist Robert E Joyner. Joyner and Robert exchanged their wedding vows on 4th April 1916. The couple had two daughters, namely Anne and Barbara Joyner.
The duo remained married until the death of Robert, which took place in 1973. Marjorie passed away on 27th December 1994 after succumbing to heart failure at her home in the Bronzeville neighbourhood of Chicago, Illinois. She passed away at the age of 98.
Marjorie Joyner legacy
In 1987, the Smithsonian Institution in Washington DC opened an exhibit featuring Joyner's permanent wave machine. A replica of her original salon was also included in the exhibit.
On 24th October 1990, during her 95th birthday, Joyner was honoured by the city of Chicago. They proclaimed her birthday Marjorie Stewart Joyner Day within the city.
At the moment, her papers reside in the Vivian G. Harsh Research Collection of African American History and Literature at the Chicago Public Library. One of Marjorie Joyner quotes that makes her greatly remembered by many is:
There is nothing a woman can't do. Men might think they do things all by themselves, but a woman is always there guiding them or helping them.
Marjorie Joyner net worth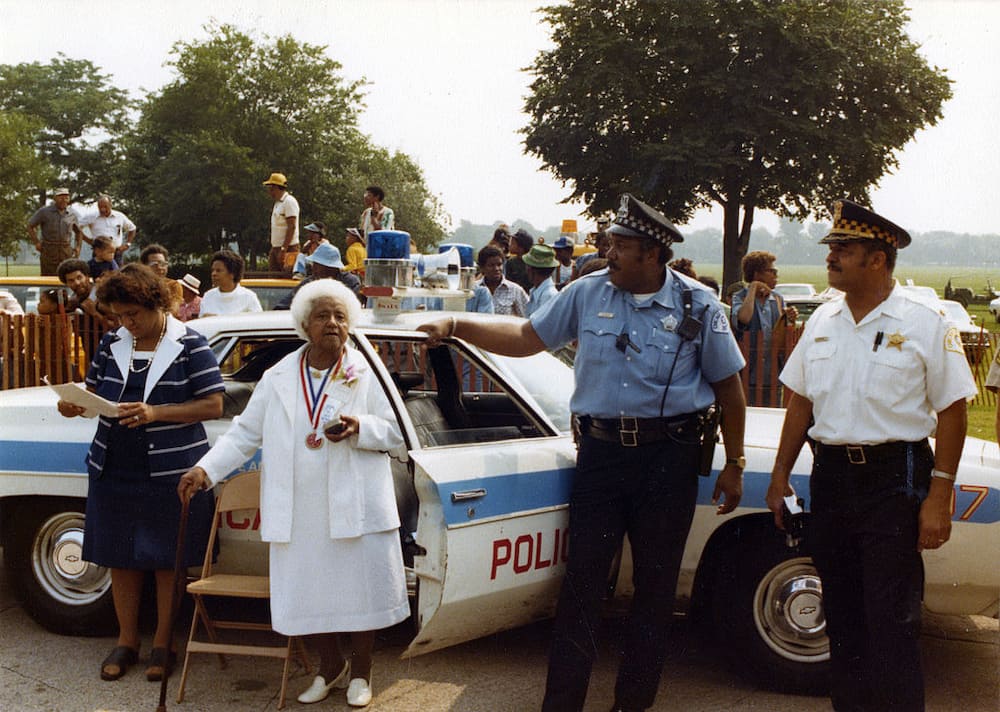 Joyner earned a significant sum of money from her career in hairdressing. She also made huge sums from coaching. Her net worth was roughly $5 million.
Marjorie Joyner facts
She was the granddaughter of a slave and slave owner.
Marjorie Joyner pictures are proof that she was an epitome of beauty and brains.
She was the mother of two.
She invented the permanent curls machine to provide curls to straight hair.
She was once an advisor to the Democratic National Committee.
Her husband passed away, 21 years before her.
Marjorie Joyner was a legendary woman. She gained fame for inventing the permanent wave machine. Marjorie Joyner character traits of hard work, resilience, and commitment will always be remembered and emulated.
READ ALSO: Albert Fritz bio: age, party, education, qualification, career, profile, contact details
Briefly.co.za reported about the fascinating facts of Albert Fritz, who is an outstanding politician. Albert is a South African politician who is currently serving as the Western Cape Provincial Minister of Community Safety. He has had a successful political career over the years serving in different posts.
Albert Fritz began getting into public affairs at a young age. His first actions include taking part in anti-apartheid activities. He got involved with various other movements for the cause, which saw him steadily rise the political ladder. How about learning more about his life, political career, and other details?