Albert Fritz bio: age, party, education, qualification, career, profile, contact details
Who is Albert Fritz? He is a South African politician who is currently serving as the Western Cape Provincial Minister of Community Safety. He has had a successful political career over the years serving in different posts. During his early years, he also got involved in anti-apartheid protests, which saw him being expelled from school. How about learning more about his life, political career, and other details?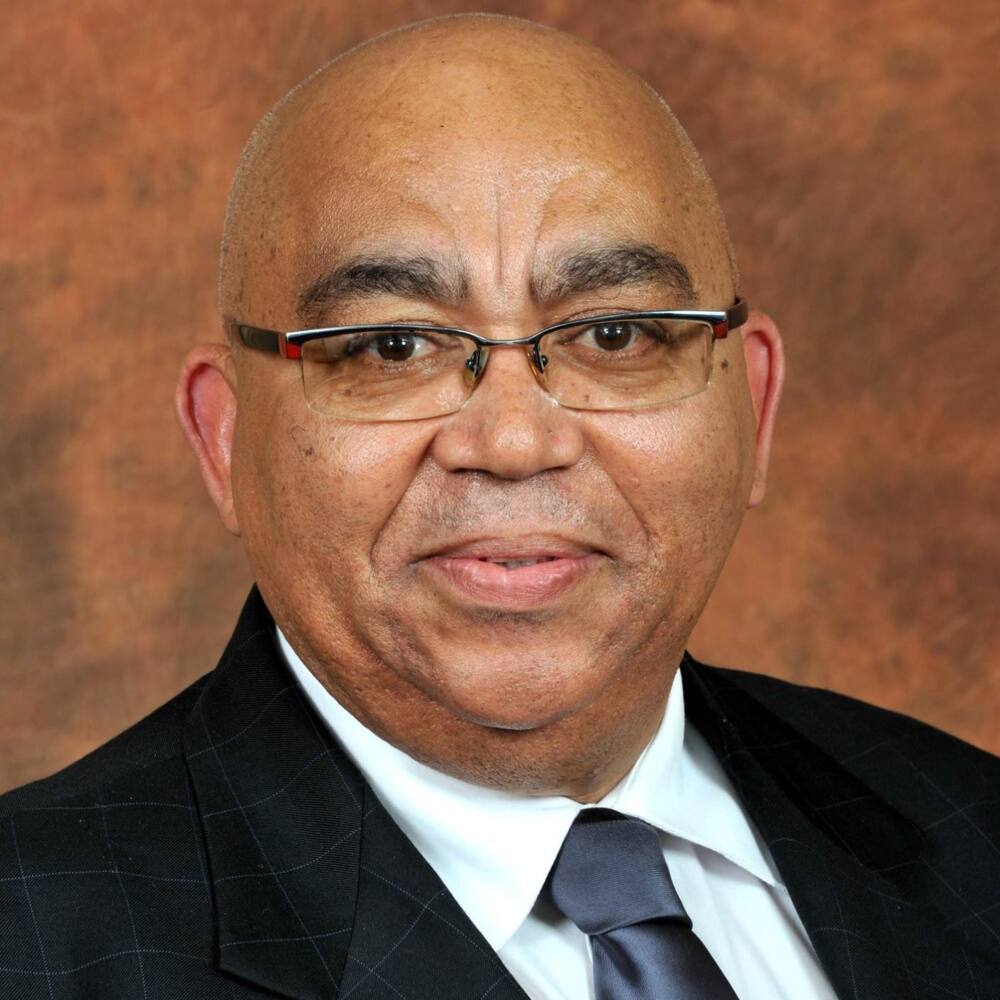 Albert Fritz began getting into public affairs at a young age. His first actions include taking part in anti-apartheid activities. He got involved with various other movements for the cause, which saw him steadily rise the political ladder.
Albert Fritz profile
Name: Albert Theo Fritz
Birthdate: 1st July 1959
Albert Fritz age: 61 years (in January 2021)
Birthplace: Woodstock, Cape Town, South Africa
Nationality: South African
Occupation: Politician, lawyer
Albert Fritz party: Democratic Alliance Party
Spouse: Dianne Veldsman
Child: Charlton
Albert Fritz biograhy
The politician was born in Woodstock, Cape Town, South Africa, on 1st July 1959. Fritz acknowledges his mother as being his rock. The family lived in District Six but was expelled from the area in 1972 due to the Group Areas Act. Their next move was to Hanover Park on the Cape Flats, where they settled.
He attended the Oaklands High School but was expelled in 1976 due to his involvement in anti-apartheid riots. Even after all that, he still managed to enrol at the University of the Western Cape. At the university, he achieved a Bachelor of Arts Honours degree in Social Science. He also managed to achieve a Bachelor of Laws (LLB) degree from the same institution. He later returned to the same school to do his Master's Degree in Social Sciences.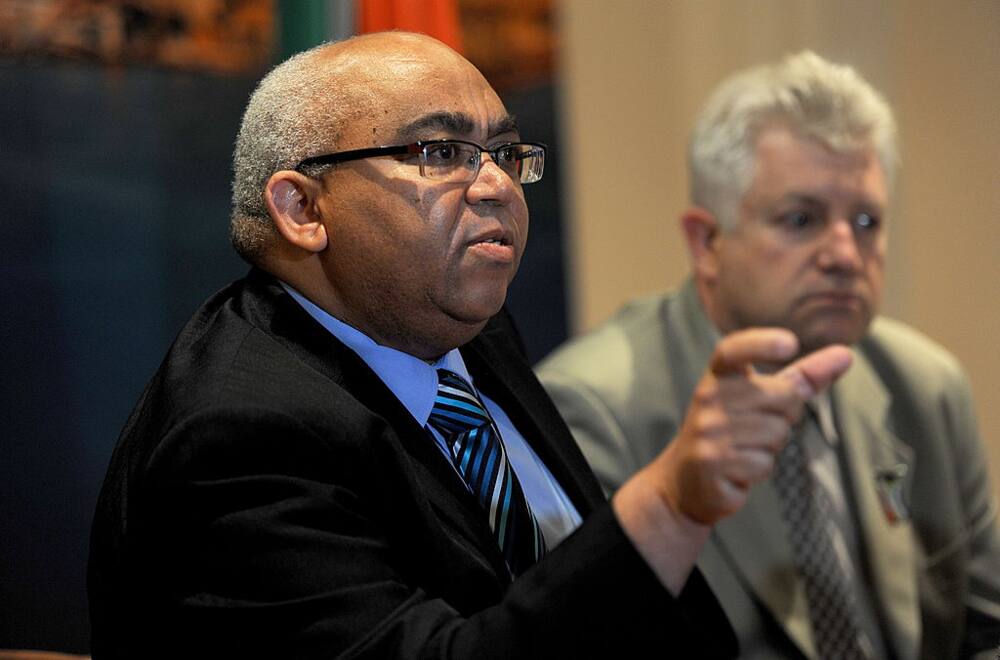 Career
The politician's educational background permitted him to have a solid career path. He has had the opportunity to exercise his law education and also take part in politics. Over the years, he has managed to establish himself in both law and political career.
Law career
The politicians' law career is one that had a steady climb up the professional ladder. In 1999, he got employed by the office of the Inspecting Judge. He later got a promotion in 2002 to the post of Chief Judicial Inspector of Prisons in South Africa. In 2014, he got appointed as an advocate to the Western Cape High Court.
Political career
Politically, Fritz has had quite a growth. In the 80s, he got the appointed position of an organizer for the Media Workers' Association of South Africa. Within that period, he also became a member of the United Democratic Front. Later in 1990, he joined the African National Congress. In 2008, he announced his exit from the African National Congress. He eventually joined the Democratic Alliance party.
In 2009, his first position after joining the party was when he took office as a Member of the National Assembly. He was shortly after appointed as Shadow Deputy Minister of Correctional Services. In September the following year, it was announced that Provincial Minister Lennit Max and Fritz would exchange positions. The move made him the Provincial Minister of Community Safety and a Western Cape Provincial Parliament member.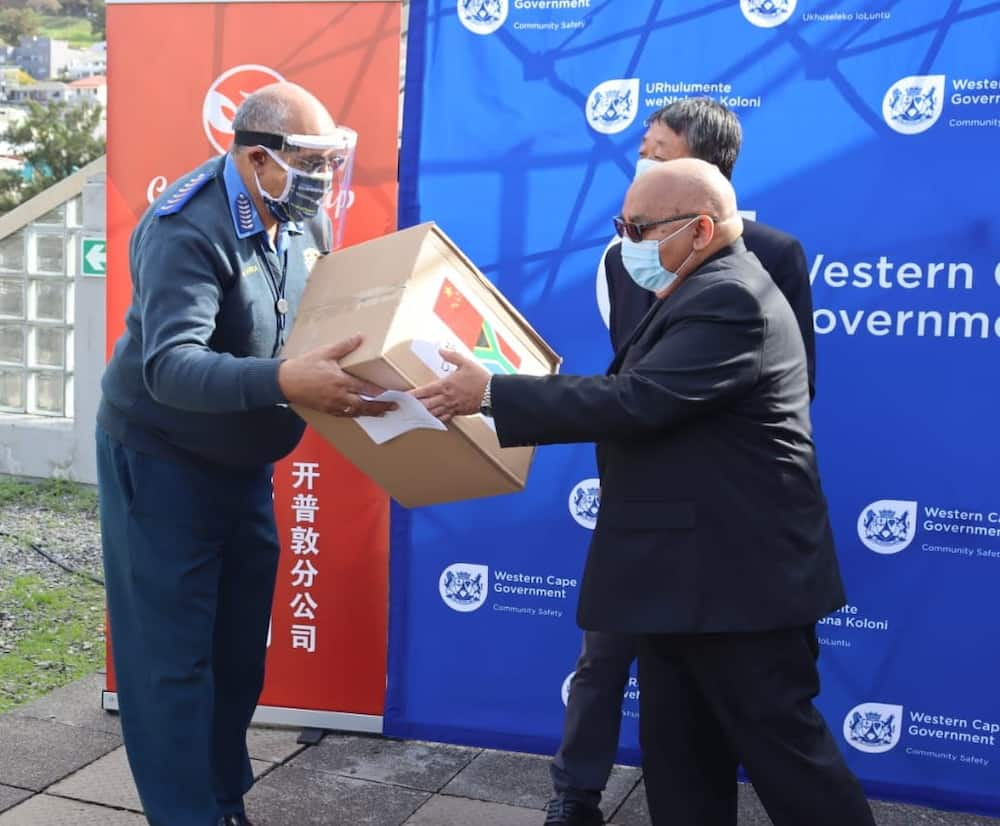 The Member of the Executive Council (MEC), however, left parliament that same month. Within that same month, the law graduate took office as Provincial Minister of Community Safety. The following year, he again got appointed to the position of Provincial Minister of Social Development.
It was in 2017 that he got elected as Deputy Provincial Leader of the Democratic Alliance. He succeeded Bonginkosi Madikizela, the event taking place at the Every Nation Church in Goodwood, Cape Town. In 2019, he was appointed as Provincial Minister of Community Safety by the newly elected Premier Alan Winde. He also got successful re-election as Deputy Provincial Leader in November 2020, defeating his rival, Tertius Simmers.
Albert Fritz family
When it comes to his family, it is clear that the politician keeps his family life out of the public eye. However, it is known that he is married to Dianne Veldsman. The pair are parents to one child, a son named Charlton.
Albert Fritz activism
The law graduate took part in several activist movements. Between the 70s and 80s, he arranged several school boycotts. These boycotts even saw him be expelled from school. He was involved in several lobbies, such as the Hanover Park Youth Movement and the Hanover Park Civic Association. He also got to be a member of the Cape Housing Action Committee.
Albert Fritz latest news
At the end of November 2020, the politician announced via Twitter that he had tested positive for Covid-19 and was self-isolating. He also mentioned that members of his staff were also self-isolating.
In January 2021, the MEC threw accusations at Police Minister Bheki Cele,for losing the focus in the war against crime. The accusations came after Bheki visited beaches in Cape Town to check on Covid-19 rules compliance. The MEC referred to this move as unnecessary. Bheki's response to the matter was that any part of the country could be inspected.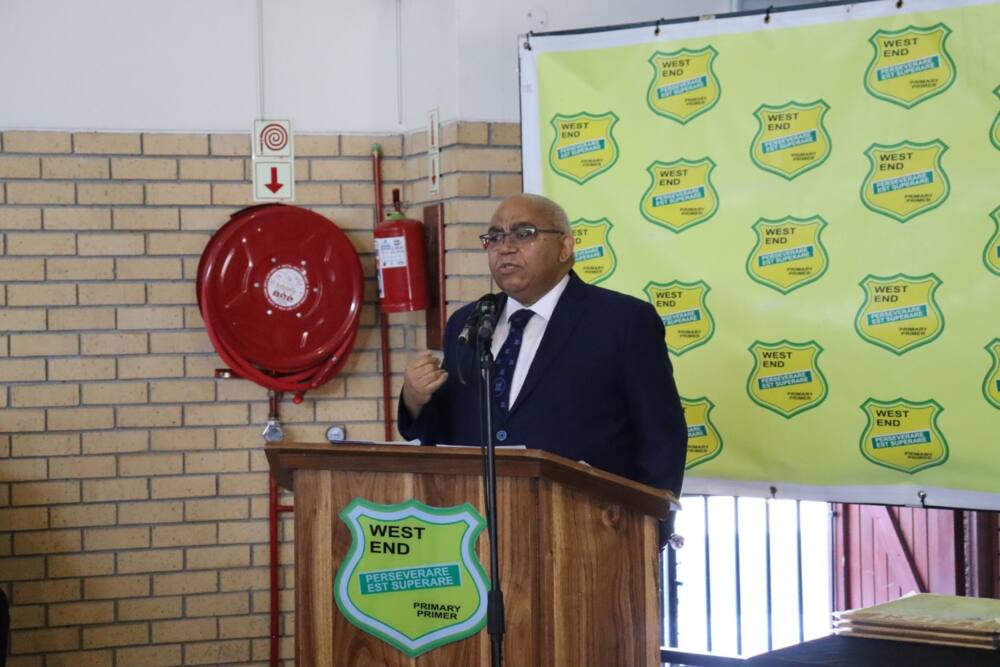 Albert Fritz contact details
The politician has not limited how people can access him. He can be reached through the following contacts:
That is everything you need to know about Albert Fritz, the lawmaker who did not allow setbacks to hold back his dreams of being a man of the people.
READ ALSO: Mari Molefe van Heerden biography
Briefly.co.za posted a biography on famous television celebrity Mari Molefe van Heerden. She is a famous television personality, well known among the Afrikaans community.
She strongly believes that if women stay strong together, they have the capacity to build each other. The actress and presenter is best known for her role in the kykNET soapie Villa Rosa as the rebellious Lerato and as Tumi in 7de Laan. Get to discover more about this outstanding actress in this article.
Source: Briefly News