Roger Stone net worth 2021: All you need to know about him
Who is Roger Stone? This name is not new in the American tabloids. He is a political consultant and activist. He is mostly known for airing out hidden information on oppositions. He is also a co-founder of an activist firm that was highly ranked. How about unearthing more on his life, political involvement, and other details?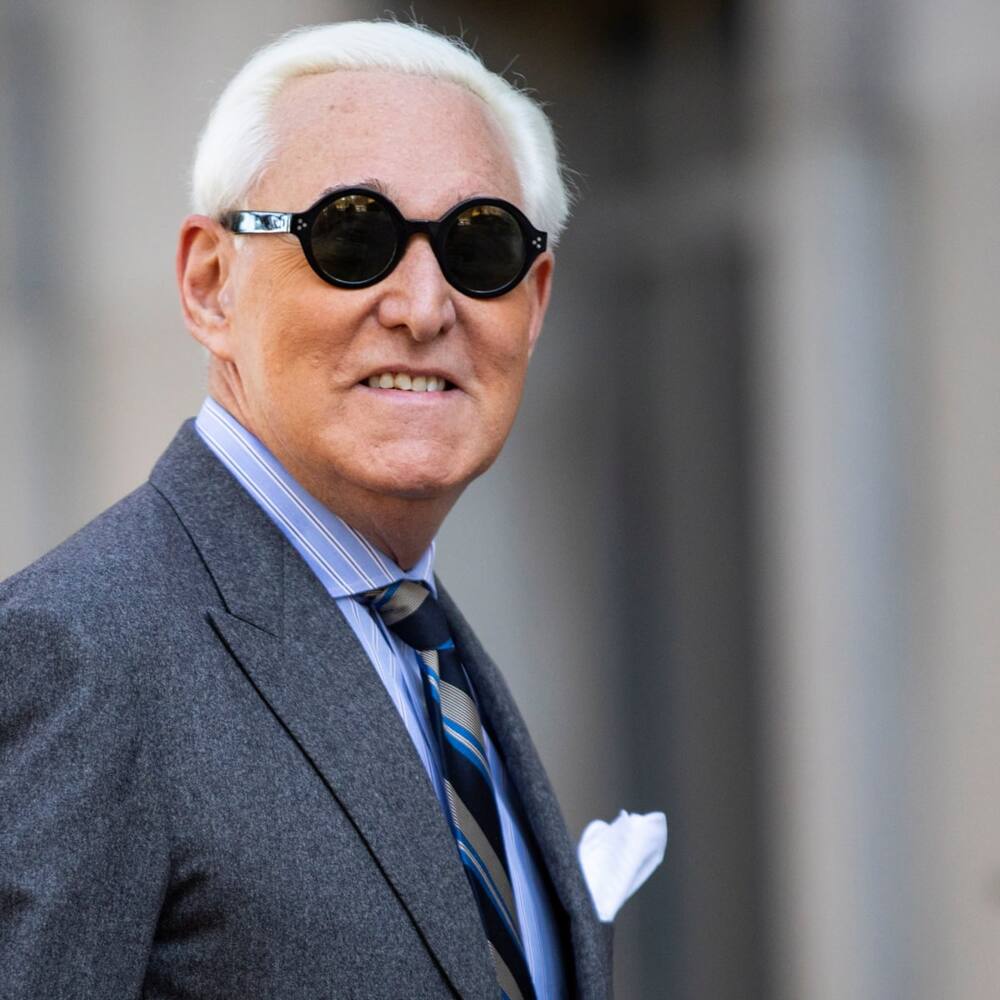 Roger Stone got involved in political affairs young. He managed to operate a lobbying firm during his early years. He has, however, been involved in high-profile scandals which saw him receive a prison sentence. Read on for more details.
Roger Stone profile
Full name: Roger Joseph Stone Jr
Birthdate: August 27, 1952
Roger Stone age: 68 years
Birthplace: Norwalk, Connecticut, USA
Nationality: American
Occupation: Lobbyist, political strategist
Parents: Gloria Rose and Roger J. Stone
Roger Stone party: Libertarian (from 2012 up to 2015), Republican (from 2015 to present)
Spouse: Anne Wesche (married in 1974; divorced in 1990), Nydia Bertran ​(married in 1992 to present)
Child: 1
Grandchild: 1
Biography and early life
Stone was born in Norwalk, Connecticut, on August 27, 1952. He was brought up in a middle-class family by his parents in New York within the Vista community. Joseph got involved in the presidential campaigns of John F. Kennedy in 1960 while still in grade school.
He then joined John Jay High School in New York, where he was the vice president of the student governing body and later became the president. He joined George Washington University but left in 1972 to work for the committee of then-President Richard Nixon.
Professional life
The political analyst has had quite a progressive career in both political strategy and lobbying. He has had the opportunity to take part in both these fields. Over the years, he has managed to establish a political name.
Political administration
Stone launched his political career in 1972. He would be involved in the defamation of Nixon's oppositions. This was done through the organization Young Socialist Alliance. The information would then be leaked to the local paper, Manchester Union-Leader.
He worked with the Office of Economic Opportunity after Nixon's presidential win in 1972. After Nixon's resignation, he briefly worked with Bob Dole. He was fired on account of being a "Nixon dirty trickster." He has worked closely with other politicians like Jack Kemp, Ronald Reagan, Arlen Specter, Donald Trump, Kristin Davis, and Thomas Golisano.
Lobbying
In 1980, Roger, together with Paul Manafort and Charlie Black, co-founded a lobbying organization. The firm went by the name Black, Manafort & Stone (BMS). It was the first and best of its kind in Washington, DC. The purpose of the firm was to provide political consultation. The firm gained a new member in 1985 after Republican political strategist Lee Atwater joined. However, a few years later, in the 90s, both Roger and Paul sold out their business shares.
Family life
The political consultant's first marriage was in 1974 to Anne Elizabeth Wesche. The two met while still at university. However, their union did not last long as they divorced in 1990. He married his second wife, Nydia Bertran, in 1992. He has one child and a grandson, Nick Stevens.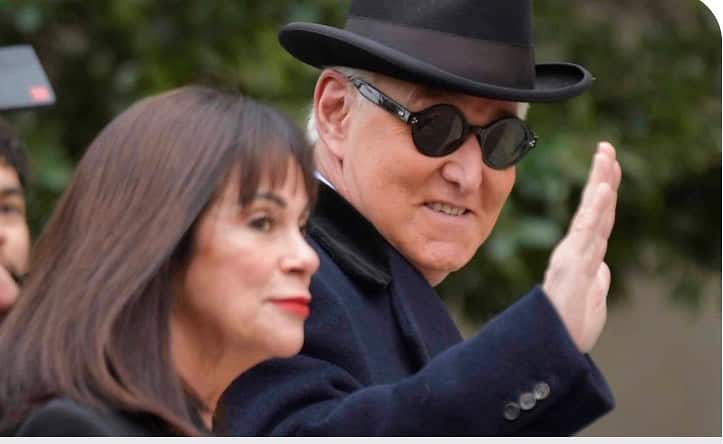 Roger Stone achievements
In 1975, he was the co-founder of the National Conservative Political Action Committee to develop independent expenditure political advertising.
In 1977, Joseph clinched the position of president for the Young Republicans campaign. He was 24 years old at the time of his appointment. He has also been featured in some documentaries and television screenings. Some Roger Stone films include:
Boogie Man: The Lee Atwater Story (2008)
Client 9: The Rise and Fall of Eliot Spitzer (2010)
Get me Roger Stone (2017)
Net worth
As of 2021, the political strategist was valued to be $50,000. He could have been valued at much more, but his legal cases have seen him have to pay up large sums of money to get legal services.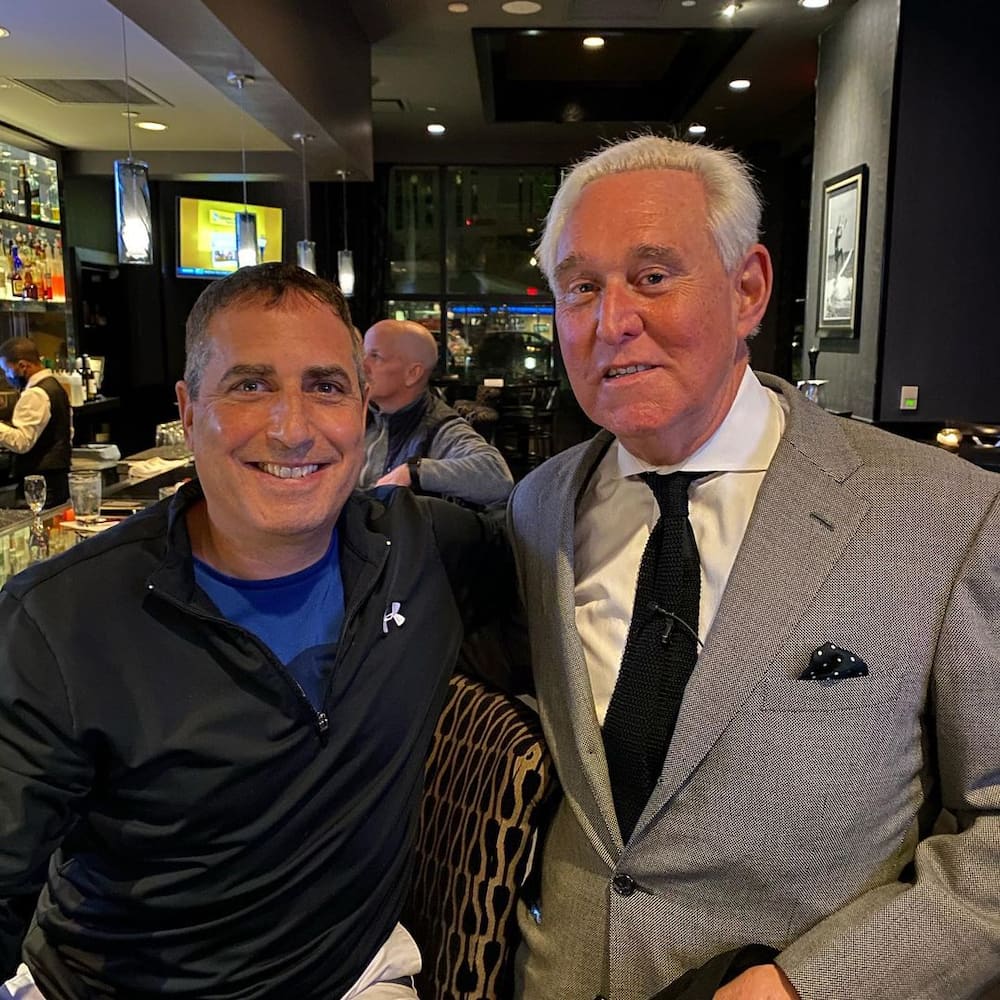 Stone controversies
Joseph is no stranger when it comes to controversy. He has a back tattoo of the face of Richard Nixon. During his campaigning for Senator Bob Dole in 1996, he came under fire for placing sexualized adverts on websites. He denied the claims but later in 2008, during an interview, admitted to the adverts.
During the reigns of the lobbying firm BMS, he associated with merciless dictators from the rest of the world. The firm coined the name The Torturers Lobby. His associations include the likes of Mobutu Sese Seko and Ferdinand Marcos.
He has also been linked to dubious actions with Israel and Russia during the 2016 US presidential elections. His links point out that he was involved in leaking private emails to tarnish the presidential bid of Democrat Hillary Clinton. In recent news, the political strategist is under investigation as to whether he was involved in the January 2021 Capitol Riot.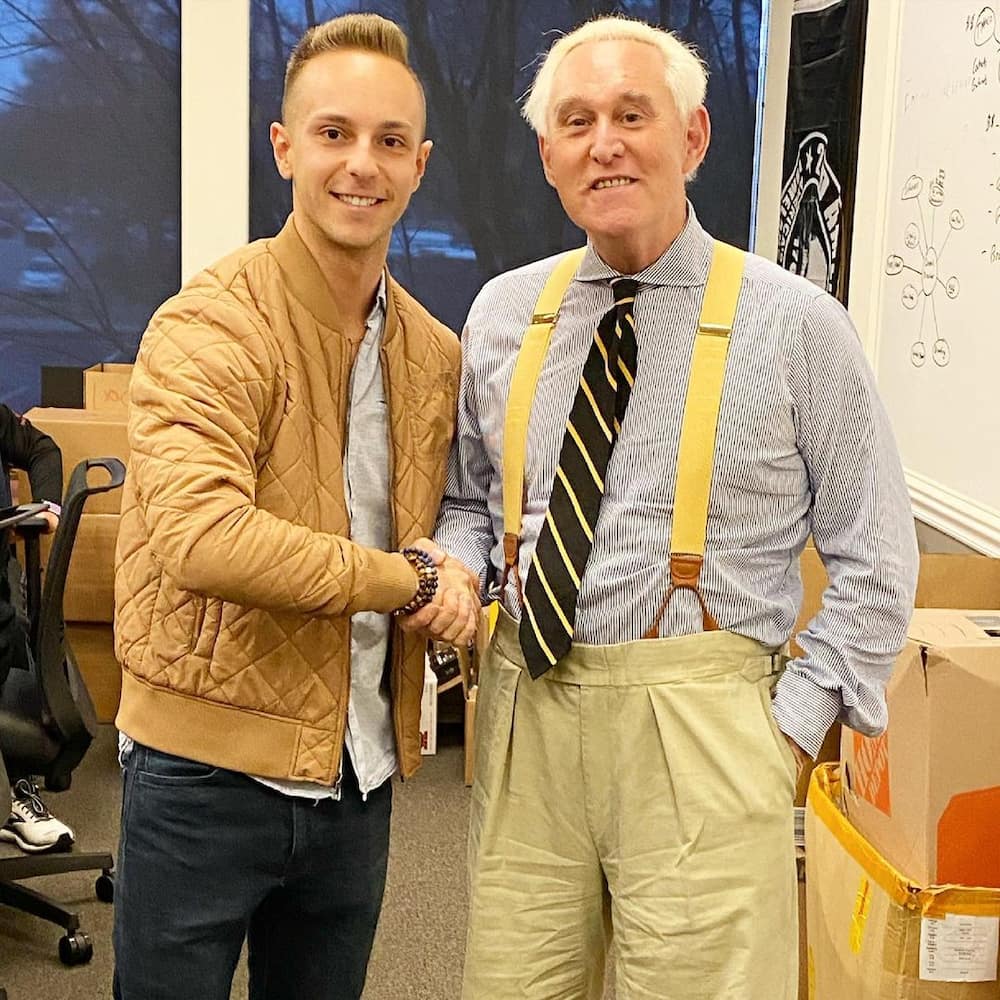 Stone arrest
On the 25th of January 2019, Joseph was arrested at his home on several accounts. The charges were indictment, obstruction of an official proceeding, falsified statements, and witness tampering. The same day after his arrest, he was released on a bond of $250,000.
His trial began months later, in November of the same year. He was sentenced to 40 months imprisonment and a fine of $20,000 in February 2020. Where is Roger Stone now? As of December 2020, Stone was given a full pardon by then-President Trump.
Roger Stone is the American political strategist and lobbyist marred with numerous controversies. His achievements in politics are mainly attributed to his determination.
READ ALSO: Sibusisiwe Jili bio: age, child, husband, photos, TV shows, profile
Briefly.co.za published an article about Sibusisiwe Jili. She is a South African actress who has braved difficulty and struggle to become one of South Africa's leading actresses. She has worked her way up to get to where she is today. Read more about her here.
Source: Briefly News