Sibusisiwe Jili bio: age, child, husband, photos, TV shows, profile
Many actors and actresses who become successful in their chosen area possess similar qualities to create a character. These characters then entertain and inspire audiences. One of the most resilient actresses in South Africa today is Sibusisiwe Jili.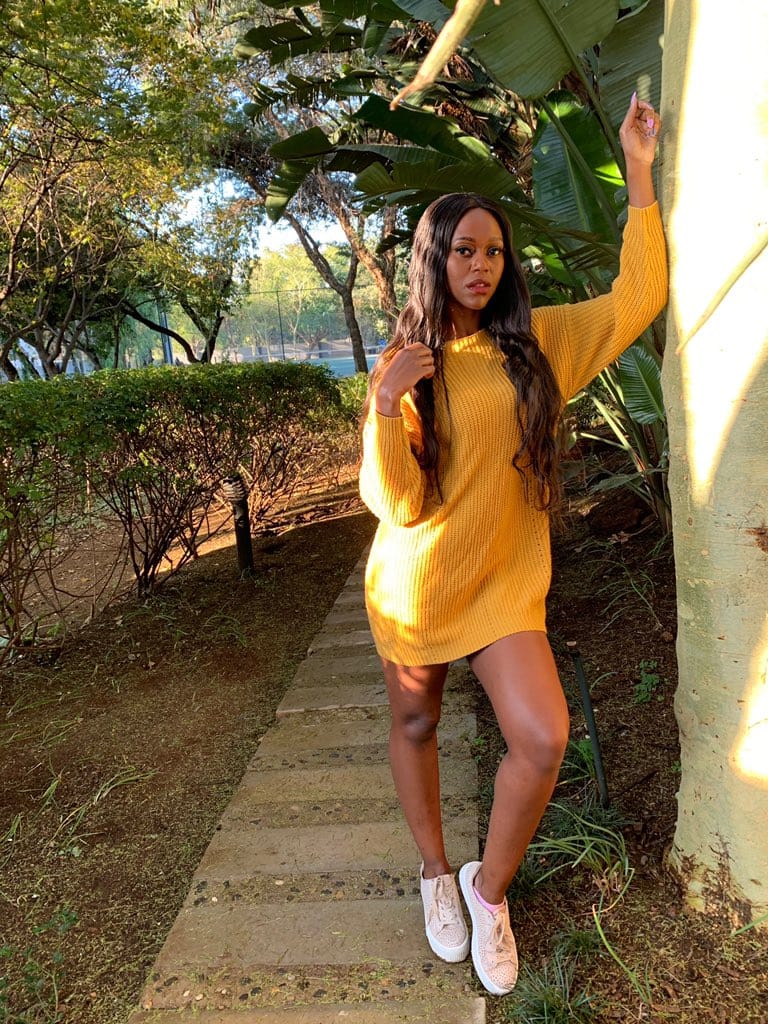 Like many other actresses, Sibusisiwe Jili would agree that having resilience is one of the essential qualities an actor can have. Her success did not come overnight, and she took some time to gain recognition. Her dedication and enthusiasm in her profession allowed her to be where she is today. The South African actress has appeared in several films.
Sibusisiwe Jili profile summary
Name: Sibusisiwe Jili
Year of birth: 1990
Sibusisiwe Jili age: 31
Place of birth: Machibisa, Pietermaritzburg KwaZulu-Natal
Nationality: South African
Occupation: Actress and dancer
Education: University of KwaZulu-Natal
Sibusisiwe Jili biography
The talented actress was born in 1990 in Machibisa near Pietermaritzburg, KwaZulu-Natal, South Africa. She currently resides in Johannesburg, Gauteng. Her acting career began at a very young age. The actress has not revealed her day or month of birth.
Sibusisiwe Jili career
The actress is best known for her starring role as Zanele, a manageress of Club Sheba, in Isibaya. Sibusisiwe Jili Isibaya role, Zanele, ended in 2019 when her character was killed. She has also starred in the romance drama Mina Nawe.
Sibusisiwe Jili The Queen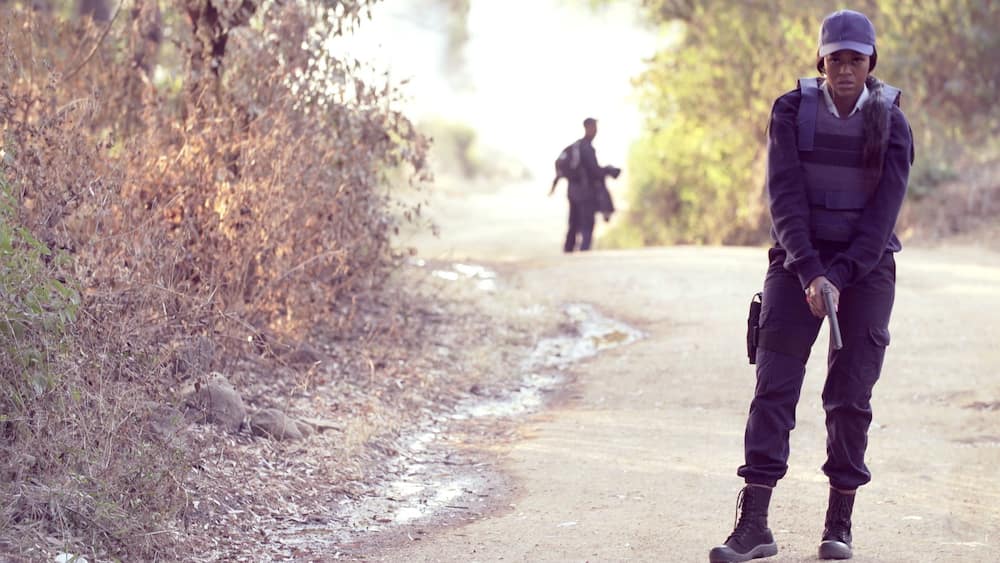 After losing her job in Isibaya in 2019, the actress went through a strenuous time. She decided to move back home as she could not afford rent anymore. However, she did not lose hope of finding another job.
The motivational speaker had always had the desire to be in The Queen. She asked around and finally met the casting agent, who gave her a chance to audition. Though she claims that her audition sucked, she was given the role of Georgina, a policewoman.
Sibusisiwe Jili child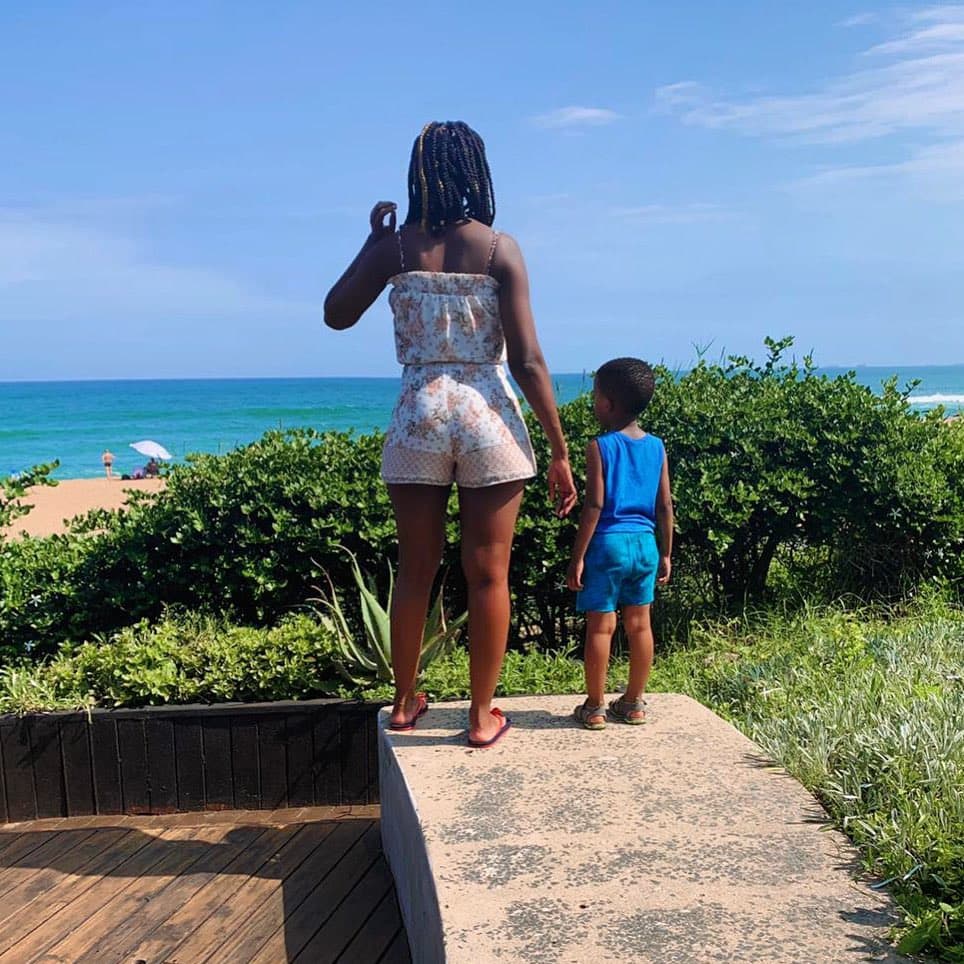 The South African actress shared beautiful pictures of her pregnancy on social media. She was proud to reveal the news after waiting for so long finally. In 2018, the actress narrated how losing her first pregnancy had prepared her for the journey of motherhood, especially with her first son, who was born prematurely.
Even after doctors said that it would be impossible for her to carry a child to term, she went through her first pregnancy with no complications and bore a son who is now 5 years old. Now she is eight months pregnant and cannot contain her excitement as she waits for her little one's arrival.
Sibusisiwe Jili husband
The Queen actress has not revealed who the husband or boyfriend is. She has, however, narrated how he dated a scammer in the past. Sibusisiwe Jili boyfriend pretended to be a pilot and promised her the world. However, it turned out to be all lie. Jili is now focused on bringing up her kids the best way she could.
Sibusisiwe Jili TV shows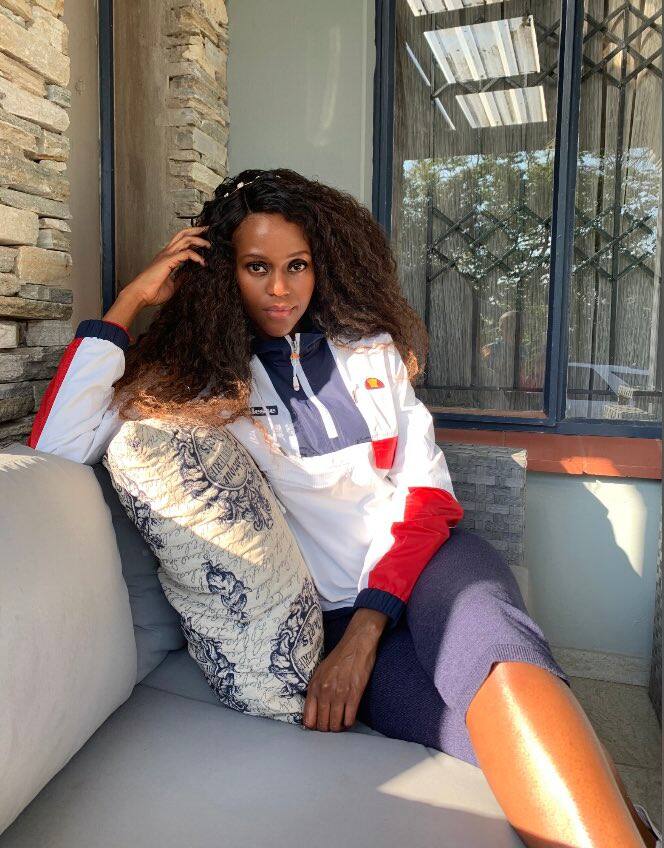 The talented actress began acting way back in primary school. Her first film was Generations, where she appeared as a guest star. Since then, she has been featured in several other films. Below is a list of the TV shows she has appeared on.
Generations - Season 1 - guest star
Isibaya - Season 2-7 - Zanele
Maseko Ties - Season 1 - Molly
Mina Nawe - Season 1 - Dineo (as Sibu Jili)
The Docket - Season 1 - guest star
The Queen - Georgina
Sibusisiwe Jili social media
Like other celebrities, the South African actress has a huge fan base on social media. She is very active on Twitter. She recently flooded her Twitter page with stunning pictures flaunting her baby bump.
Sibusisiwe Jili pictures
The pictures of Sibusisiwe Jili body are genuinely unique. She recently had a stunning pregnancy shoot ahead of the expected birth of her second child. Below are some of the most beautiful Sibusisiwe Jili photos.
1. Gorgeous queen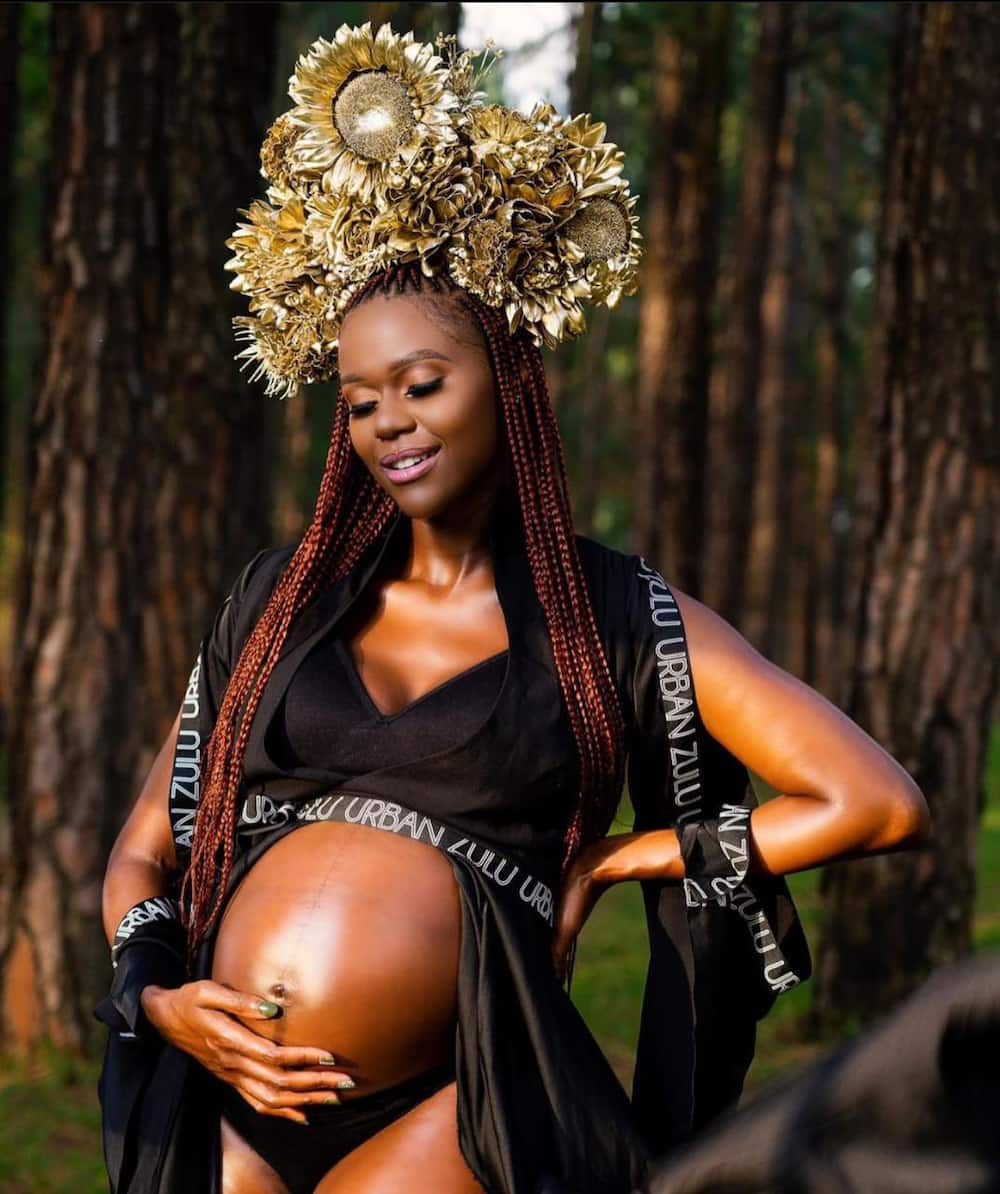 The actress could not hide her joy as she revealed her stunning pregnancy bump. She is expecting her second child now.
2. Yummy mommy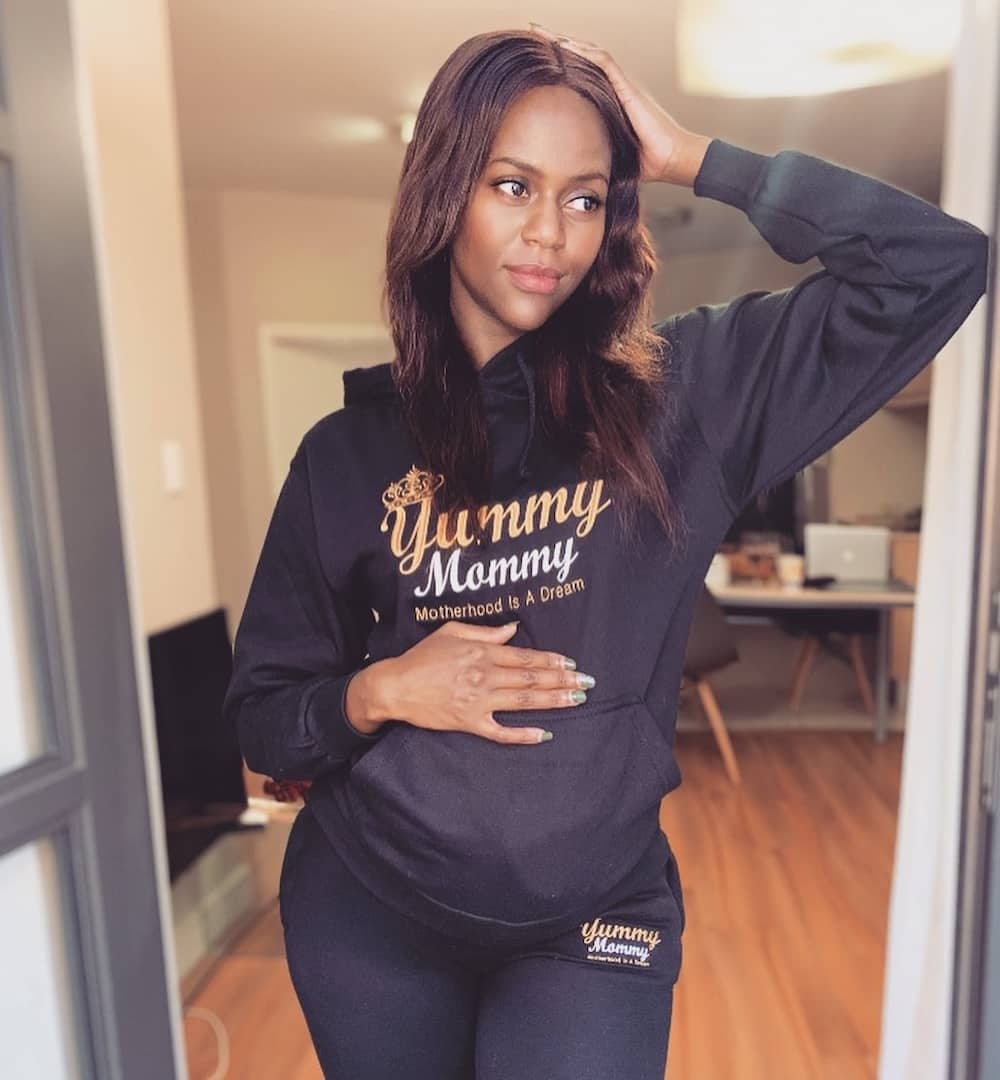 The actress loves wearing a black mummy sweatpants suit. She enjoys her pregnancy period.
3. Each day brings greater blessings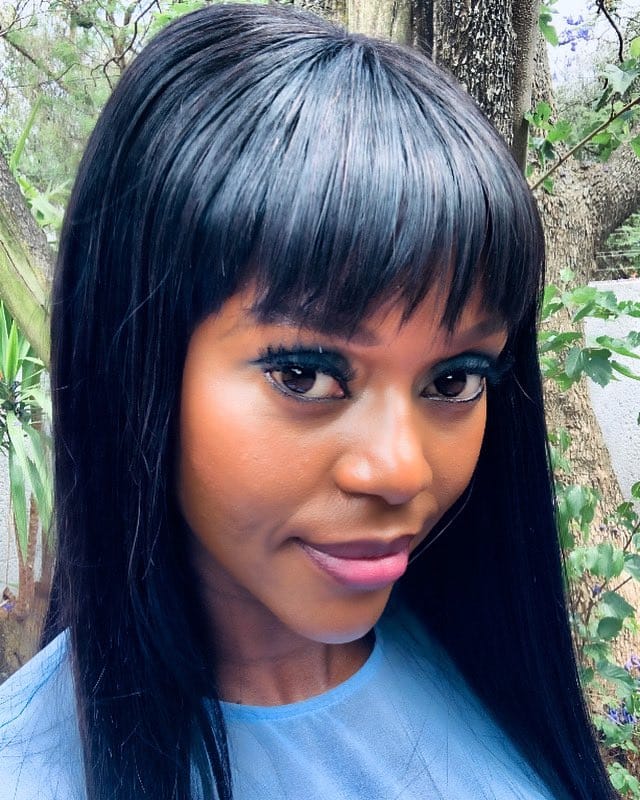 Jili looked good with this haircut. The actress loves experimenting with different styles.
Frequently asked questions
The young mother is a talented actress and a motivational speaker passionate about empowering both the young and old. She recently registered her own NGO that will focus on changing the lives of South African's nationwide. Below are some of the most searched questions about the actress.
How old is Sibusisiwe Jili?
The actress has not shared the exact day and month of her birthday with the public. However, it is known that she was born in 1990 in Machibisa near Pietermaritzburg, KwaZulu-Natal, South Africa. She currently resides in Johannesburg, Gauteng. As of 2021, she is 31 years old.
Is Sibusisiwe Jili pregnant?
The Queen's actress is pregnant with what she terms as "miracle baby". After a disastrous first pregnancy, she did not think she would be able to have a second child. She has narrated how convinced the doctors were that she would not conceive again after the loss of her first child.
Sibusisiwe Jili is a professional actress and TV professional model as well as a businesswoman. Her creativity and passion lie within the entertainment industry. The actress is a firm believer that finding environmental solutions will preserve and create greener future generations. With her brilliant mind and multi-talented imagination, this young actress will surely take the world by storm.
READ ALSO: Daniel John Gregory bio: age, family, height, career, net worth
Briefly.co.za reported about the fascinating details of Daniel John Gregory. He is an American entrepreneur and the Vice President of Gregory Packaging Incorporation. Daniel rose to fame when he married a famous TV host, McCallum, who works for the Fox News network.
Source: Briefly News