Lasizwe whose real name is Thulasizwe Dambuza, is a South African social media influencer. He is a media personality, a YouTuber, a radio host, a social media personality and an actor among other things. The multi-talented individual is known for his funny YouTube videos and general social media contributions.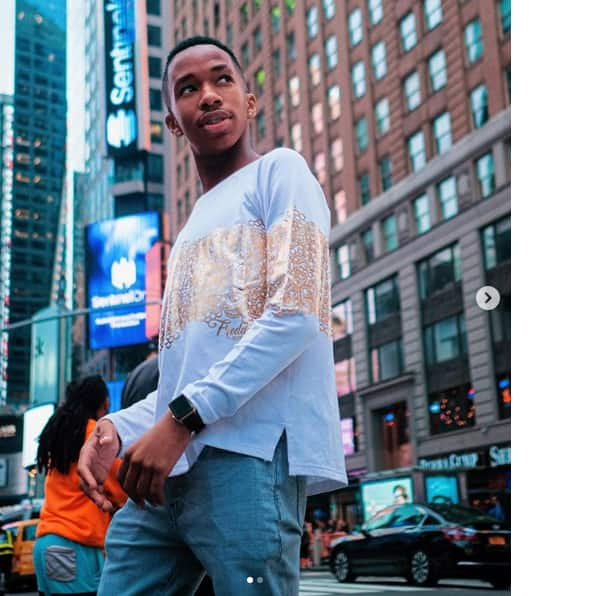 Thula Sizwe as he is known in certain quarters is a vocal individual. Most people in South Africa know him probably because of the funny videos he posts on YouTube. Lasizwe videos depict the daily lives of South Africans.
Lasizwe profile summary
Name: Thulasizwe Siphiwe Dambuza
Nickname: Lasizwe
Date of birth: July 19, 1998
Age: 21 years
Profession: Media personality
Sisters: Zonke Nkabinde and Khanyi Mbau
Father: Menzi Mcunu
Lasizwe biography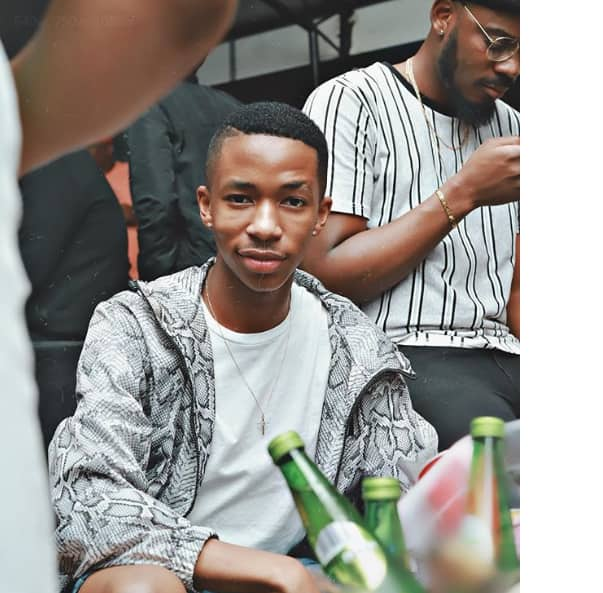 La Sizwe leads an interesting lifestyle with a lot of media exposure. For this reason, certain facts about him are known publicly. Here are all the details you need to know about him.
Lasizwe Dambuza age
Having been born on July 19, 1998, the multi-talented media personality turned 21 years old in 2019.
Lasizwe boyfriend
Lasizwe's boyfriend is Cedric. On being gay, Lasize attributes how he ended up to lacking a hands-on father. He says that his own father was not in his life hence he developed habits that resembled those of females around him. He learnt how to pee as boys do on a show as he would do it the way girls do before.
READ ALSO: Sihle Ndaba biography: age, child, husband, father, Foundation, agency, Isibaya and Instagram
Lasizwe Dambuza Father
His father is Menzi Mcunu.
Lasizwe's siblings and mother
Lasizwe has 2 sisters. One is the famous TV personality by the name Khanyi Mbau and the second one is Zonke Nkabinde. If you look at his pictures, you can confirm that he is indeed Khanyi Mbau brother. Their mother is late. Before her death though, she had a difficult time accepting that her son was gay. She refused to talk to him for 6 months as she constantly said that she did not have a gay son in her house.
Lasizwe YouTube videos
Lasizwe may face a lot of challenges but he is very popular when it comes to social media. He is especially loved for his unique and extremely hilarious YouTube videos that interpret South African's daily lives. His YouTube channel has over 100,000 subscribers and 12.5 million views.
In addition to all the social media publicity, he also has a reality TV show where he showcases the real and sensitive side of his life. On the show, you will see tears, drama, and laughter. It is not surprising that he has titled it Fake It Till You Make It.
Lasizwe Instagram
Lasizwe is a handsome young man. His Instagram page has a lot of followers because of how much influence he has. It is here that you will also get a glimpse of his cute photos as he posts them.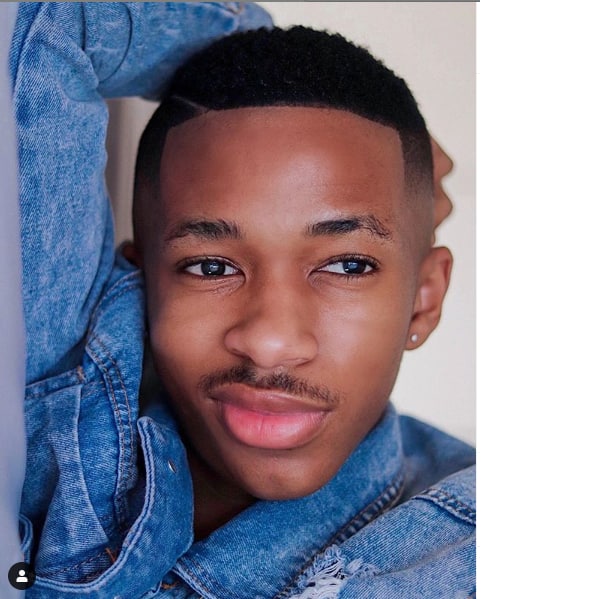 Lasizwe net worth
Lasizwe has a net worth of 1.3 million.
Car and house
It was drama when a blogger by the name Phil Mphela called out Lasizwe some time back for claiming that he bought the house he lives in yet the truth is that he was renting it with his boyfriend. The blogger took it to Twitter where he urged Lasizwe to wait as time would make sure that he gets all the blessings he desires. There was no need to lie about it.
All this had come about after Siziwe's sister and media personality, Kanyi Mbau expressed her disappointment on the lie that her brother had said. She is the one that revealed the truth about the house being rental.
In response, Dambuza said that he had not claimed to have bought the house but he implied that anyone could achieve the success he had done. However, Phil called Dambuza out saying that he was a liar that had misled his fans who were all congratulating him for having bought the house. The blogger felt that Lasizwe had a chance to correct headlines yet he did not.
For some reason, fans were caught in between as some pointed out that the Vlogger had not mentioned anything about buying a house in his original post below.
Lasizwe cars
The YouTuber's career is without a doubt headed in the right direction. It is not surprising as he progresses; he can now afford the perks that come with success and fame. The Fanta gig as well as having his own reality TV show on MTV makes him stand out and can only mean that the money finally comes in. He has also partnered with Giant car brand, Audi. He was seen on Instagram posting the picture of his new car.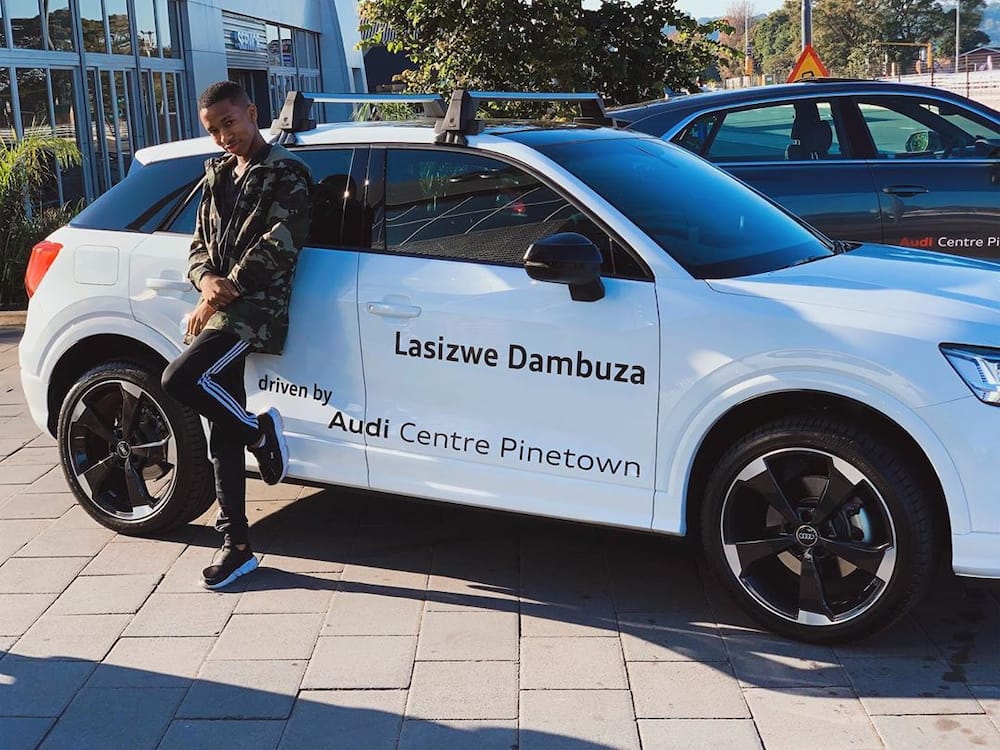 Lasizwe has created a name for himself. With his ability to tap into a niche that is not well explored, the potential of making major strides and actually succeeding are very high.
READ ALSO:
Kim Engelbrecht biography: age, husband, wedding, series, Movies, TV shows, Instagram, Interview and net worth
Rami Chuene biography: age, daughter, husband, family, book, car, house and net worth
Desmond Dube biography: age, wife, parents, family, songs and net worth