Alan Winde age, spouse, education, career, party, contacts, worth
Alan Winde is the 8th and current Premier of Western Cape province. He has been in the political scene for more than two decades and set the bar too high because of his leadership acumen. His inclusive mode of leadership and brevity have seen him lead several political positions. How has he become a famous and well-endowed leader?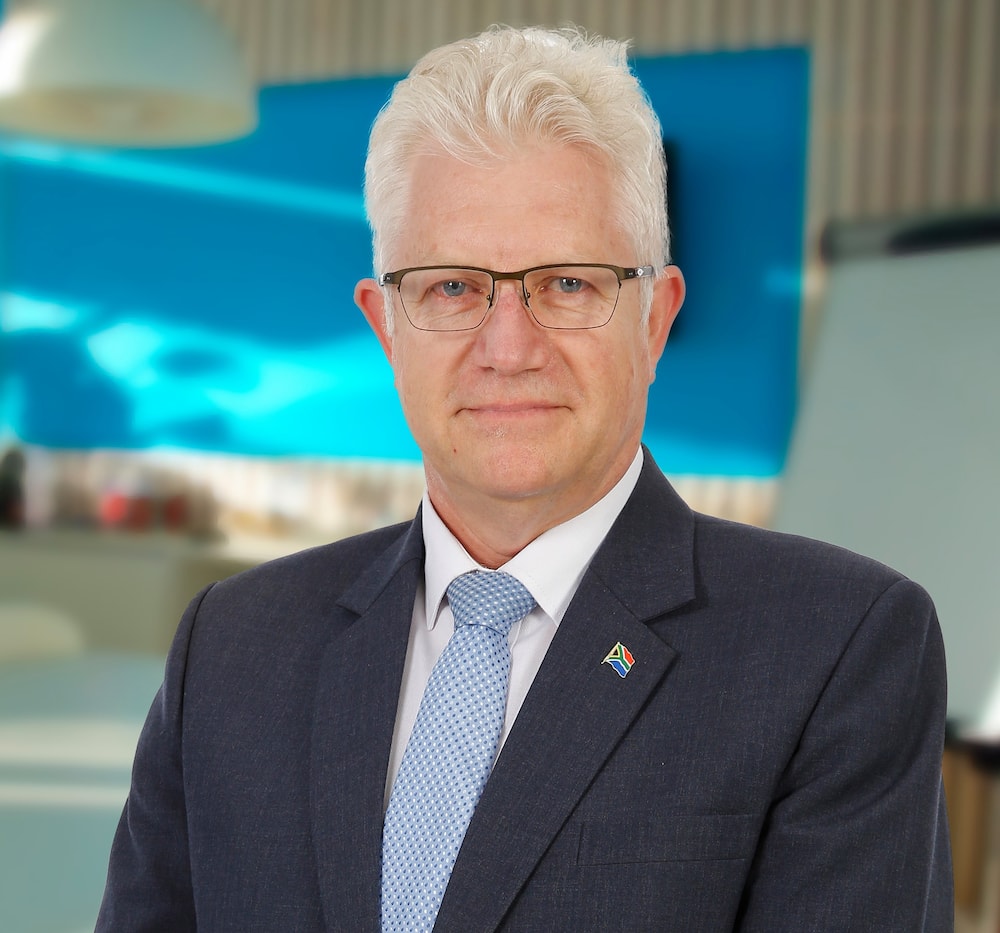 What does it take for one to be a successful politician in South Africa? While most of the leaders have studied politics-related courses and gotten mentored to be in the scene, Alan Winde took a less-travelled path. The outcome of his journey is decrypted in his biography.
Alan Winde profile
Full name: Alan Richard Winde
Date of birth: 18th March 1965
Place of birth: Knysna, Cape Province, South Africa
Nationality: South African
Marital status: Married
Spouse: Tracy Winde
Profession: Politician and businessman
Political party: Democratic Alliance
Alan Winde Facebook: Premier Alan Winde
Twitter: Premier Alan Winde
Alan Winde biography
At the age of thirty-four, after establishing a reliable foundation in business, Alan Winde opted to venture into politics. He must have had the guts because he vied for the municipal and district councillor seat as an independent candidate and won! Since then, he has served in different leadership positions, impacting those under him through his unmatched leadership skills.
Alan Winde age
Alan Richard Winde was born on 8th March 1965 to William Dave Winde and Ingrid. He hails from Knysna, Cape Province, South Africa. As of 2021, he is 56 years old.
Alan Winde education
Winde went to Knysna High School for his O levels. After his matric exam, which is the highest of Alan Winde qualifications, he opted to venture into business. He ran a couple of small businesses dealing in selling bicycles, boat parts, printing and courier services.
Alan Winde career
After successfully starting and running ten businesses, Winde decided to taste the waters in politics. In 1996, he ran for the South Cape District Council as an independent candidate and won the elections. His leadership skills drew the attention of the Democratic Alliance (DA) party that approached him to run for the provincial Parliament in the Western Cape under the party. He accepted the offer, and in 1999, he was first elected as a Member of the Provincial Legislature under the Democratic Alliance.
During his first term, he served as a Member of the Executive Committee and the Western Cape Provincial Finance Chairman. Before his re-election in 2009, he served as the Deputy Party Spokesperson on Economic Development and Tourism, Party Spokesperson on Environment and Planning and Chief Whip of the Official Opposition.
Provincial ministerial positions
After his re-election in 2009, Premier Helen Zille appointed him to be the Provincial Minister of Finance, Economic Development and Tourism. After the 2014 elections, Premier Hellen Zille appointed Alan to serve as the Provincial Minister of Economic Opportunities, and he led the provincial departments of tourism, agriculture and economic development. Apart from the ministerial positions, Winde served as the acting Premier of the Western Cape on occasions when Zille was unavailable.
Premiership
Who is the Western Cape premier? In May 2019, Alan Winde made history when he became the second Premier of Western Cape under the Democratic Alliance. He was elected during the Sixth Provincial Parliament and garnered 24 out of 34 votes.
Alan Winde COVID update
As the Premier of Western Cape, Winde has exhibited commendable leadership skills through his response to the COVID-19 pandemic. In cases where he thought he had been exposed to the virus, he would lead by example by self-isolating. In July 2020, as the infection rates in the country skyrocketed, Alan announced that he had tested positive for the virus and was taking the necessary measures to prevent its spread.
In December 2020, as the country grappled with the second wave, he heightened measures in Western Cape by introducing mini lockdowns. He also discouraged the sale of liquor and people gathering. Alan also recommended the residents support small businesses and improve the province's economy, which had been affected by the pandemic.
Alan Winde SOPA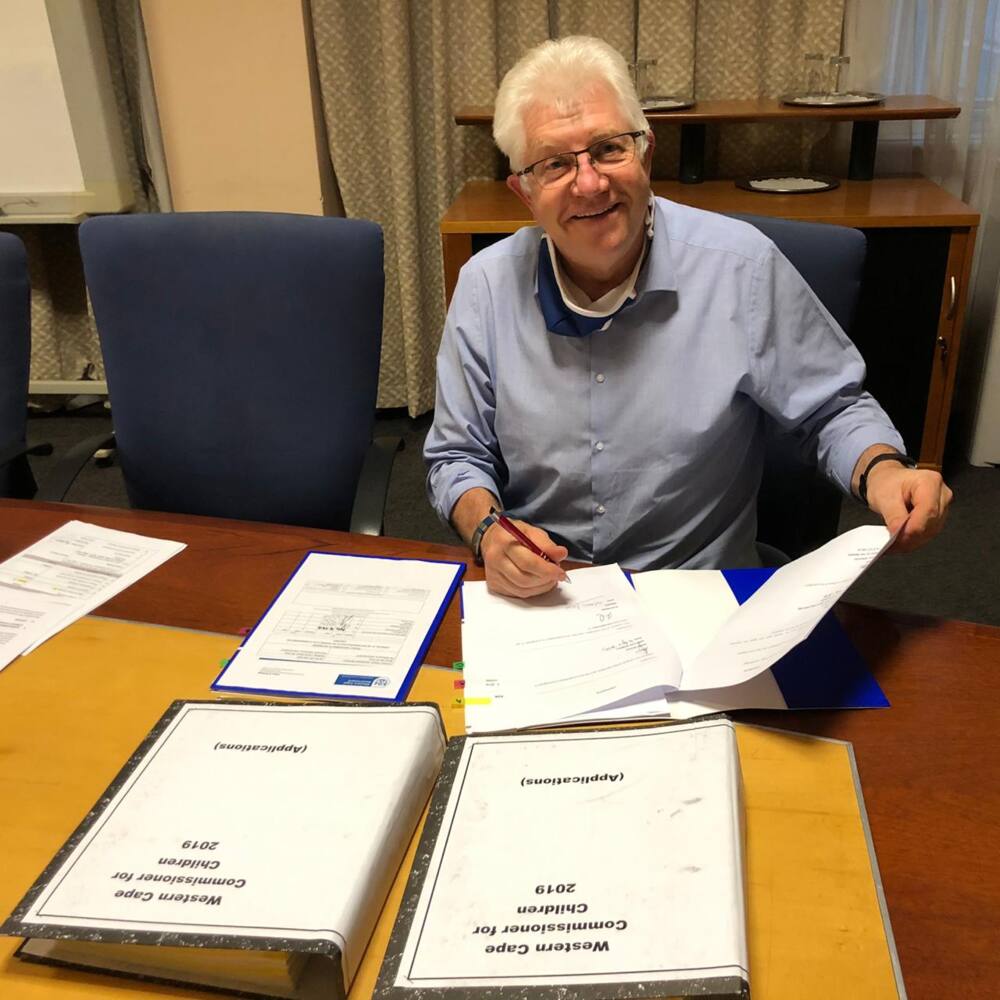 On 17th February 2021, the Western Cape Premier delivered the State of the Province Address at the Emil Weder High School. His speech outlined the provincial government's focus areas and among them were COVID-19 response, jobs and the province's economy, trials for the Johnson and Johnson vaccine, safety, dignity and well-being.
Alan Winde party
Alan Winde is the eighth Premier of the Western Cape province. Between 1999 and 2000, he was affiliated with the Democratic Party. He joined the Democratic Alliance in 2000, and for the past two decades, he has been an active member of the political party.
Alan Winde contact details
How do I contact Alan Winde? If you wish to reach out to the Premier of Western Cape, you could do so through any of these mediums.
Telephone: 021 483 0094
Email: Alan.Winde@westerncape.gov.za
Alternatively, you could contact his office through any of these options.
Telephone: 021 483 4630
Fax: 021 483 3421
Email: Premier.Winde@westerncape.gov.za
Street address: Legislature Building, 7 Wale Street
Postal address: Private Bag x9043, Cape Town, 8000
Alan Winde spouse
The name of Alan Winde wife is Tracey, and the two have been married since 1993. They have two children, and they reside in the suburb of Claremont, Cape Town. The eldest of Alan Winde children is currently studying sound engineering, while their daughter is still in high school, where her father is a member of the school's governing body.
Alan Winde net worth
Apart from Alan Winde salary, his businesses have significantly influenced his net worth. In 2011, he revealed that he owned a multi-million rand house in Cape Town and another one in Knysna. He also stated that he owned a 50% stake in a factory in Knysna. His net worth is currently estimated at $10 million.
These details about Alan Winde prove the existence of leaders who genuinely wish to serve their subjects. He has had his subjects' interests at heart throughout his political career and pushed for agendas that benefit them. Throughout the pandemic, he has been at the forefront to lead by example while accepting ideas from the residents of the Western Cape.
READ ALSO: Sihle Zikalala bio: age, family, education, house, contacts, net worth
Briefly.co.za published mind-blowing details about Sihle Zikalala's biography. You will be surprised by information about the forty-eight-year-old politician.
Sihle Zikalala took over as the eighth Premier of KwaZulu Natal province in May 2019. He also serves as the Provincial Chairperson of the ANC. Apart from his passion for politics, Zikalala is also an avid academician.
Source: Briefly.co.za