Shante Broadus: Who is Snoop Dogg wife? Check out her bio here!
Snoop Dogg has a reputation as the king of the west coast hip hop. In family matters also, he has shown to be a faithful husband and a loving father. Twenty-two years after they tied the knot, Snoop Dogg's wife and the iconic rapper have stayed married despite various challenges. So far, they are among Hollywood's longest-running couples.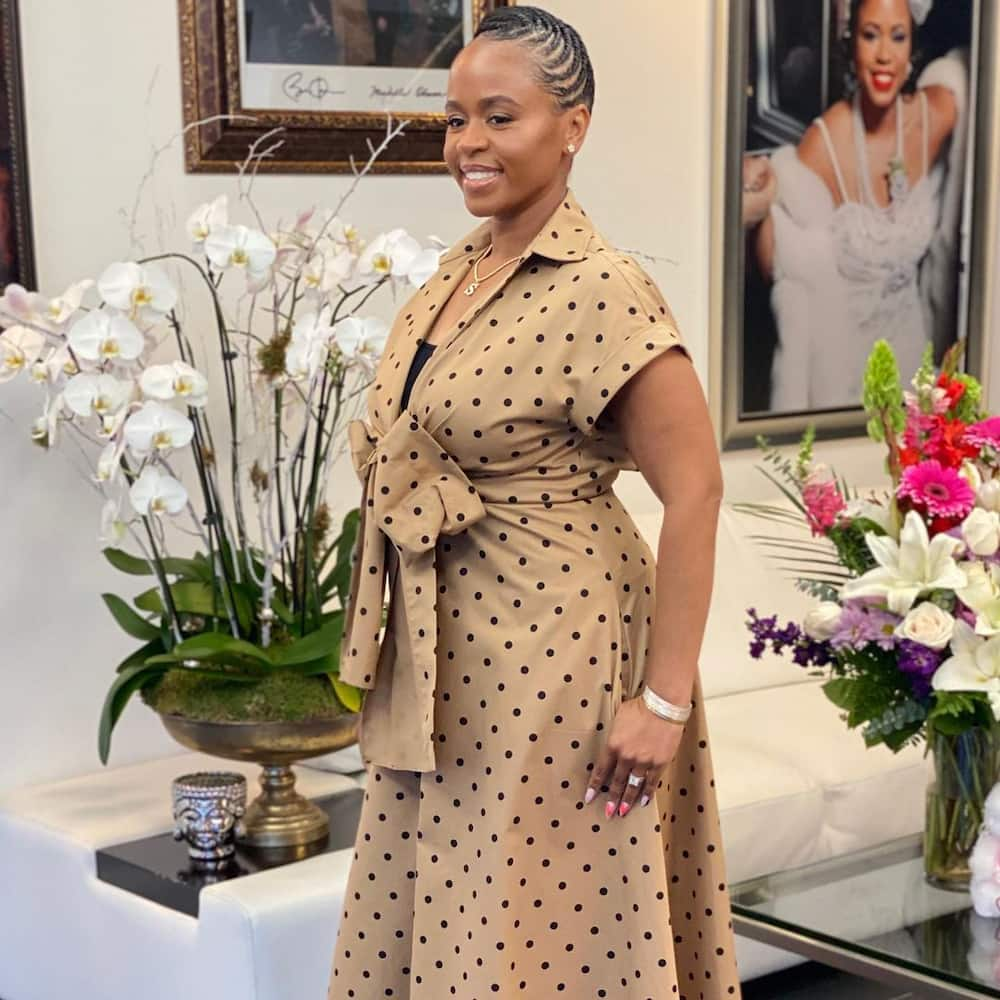 Who is Snoop Dogg married to? Snoop Dogg is married to Shante Broadus, an American entrepreneur. The couple has stood by their marital vows, from being high school lovers to becoming parents and then grandparents.
Shantel Broadus profile summary
Full name: Shante Broadus
Date of birth: 30th of October, 1971
Place of birth: California, USA
Age: 49 years old
Nationality: American
Marital status: Married
Spouse: Snoop Dogg
Career: Entrepreneur and philanthropist
Shante Broadus background information
Shante Broadus was born on the 30th of October, 1971, in California, USA. Presently, Snoop Dogg's wife age is 49 years, and because of her birth date, it means Shante Broadus birthday celebration is held in October every year.
Information about Shante's paternal family and life as a single is presently not available. This is not a surprise as she is the type that speaks only when necessary, even though she has been in the spotlight for more than two decades.
Concerning her education, Shante attended Long Beach Polytechnic High School, where she met Snoop.
What does Shante Broadus do?
Snoop Dogg's wife is a top CEO with several businesses to date. Over the years, she has grown her business and other fields of interest. She is a producer owning a record label, Boss Lady Entertainment (BLE). She managed her husband's career at one point.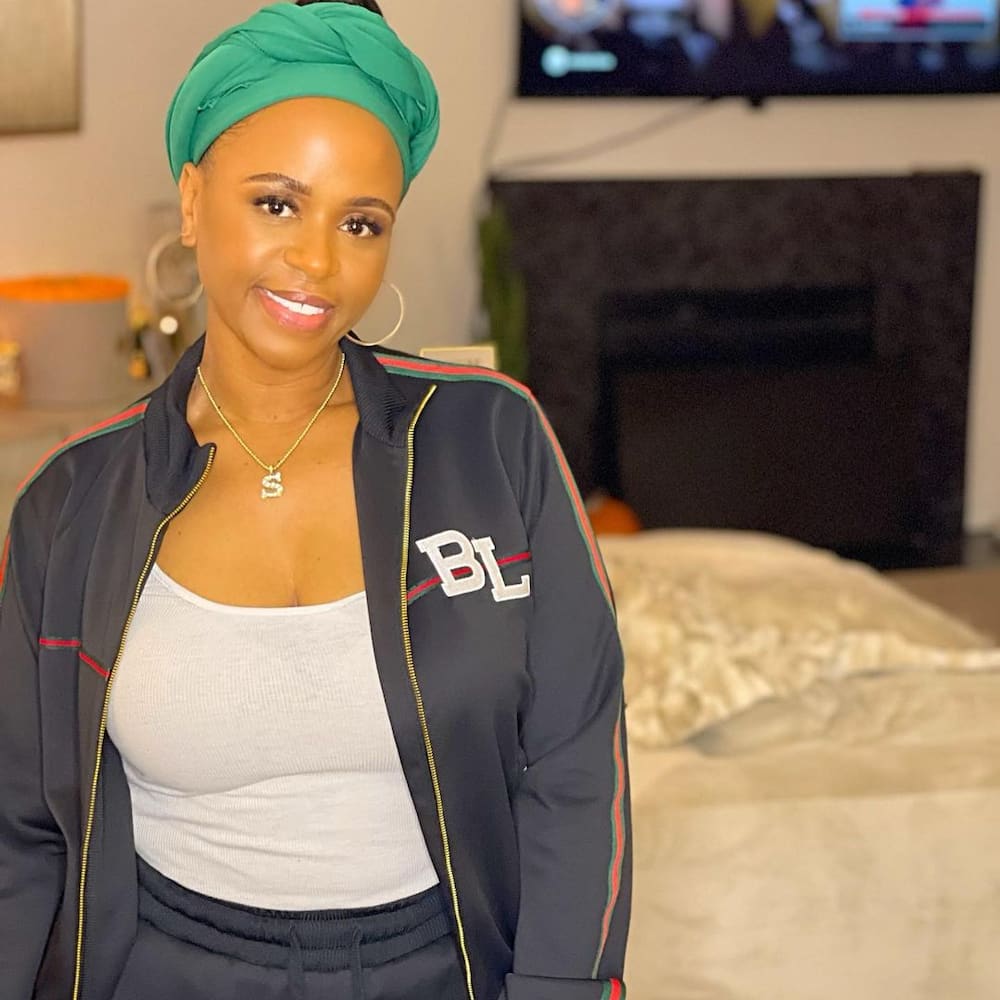 Shante Broadus marriage
Shante Broadus is happily married to her high school lover, Calvin Broadus, also known as Snoop Dogg. Convinced that they were made for each other, Shante and Calvin gave birth to their first son before their relationship was made official.
After being together for several years, it was not a surprise that Shante Broadus and Snoop Dogg decided to tie the knot on the 12th of June, 1997. Shante Broadus wedding took place at the Ritz Carlton Hotel in Marina Del Rey, California.
Marital crises
Like any other couple around, Snoop Dogg and his wife have had their fair share of marital struggles since they got married. The first was in 2004, where Snoop Dogg reportedly filed for divorce on the grounds of irreconcilable differences.
At that time, Dogg was caught up with the Hollywood lifestyle, and he later admitted that the real reason for his decision was infidelity on his part during music tours. However, after realizing that his wife is irreplaceable, the rapper withdrew his petition.
More so, their daughter's health condition during that period was a uniting factor that held the couple back from parting ways. Shante and Snoop soon found their spark again, and four years later, they renewed their marital vows on the 12th of January, 2008, at a friend's 20-acre ranch in California.
How many wives has Snoop Dogg had?
The singer has only had one wife, Shante Broadus, to whom he is currently married. However, there have been several rumours about the unfaithfulness of Snoop Dogg to his marriage. One of the prominent and recent infidelity scandals was with Celina Powell in mid-2018. She allegedly claimed a romantic affair with the rap king.
Despite the backlash, Snoop and Shante continued to be strong together and showed no contrary signs.
Are Martha Stewart and Snoop Dogg in a relationship?
Martha Stewart and Snoop Dogg have come a long way in terms of friendship since 2008. However, on several occasions, comments from either of them have shown some sparks between them.
Martha has admitted that Snoop is attractive several times. On the other hand, Snoop admitted that he loved Martha for real. Nevertheless, both of them have consistently stated that their relationship is purely platonic.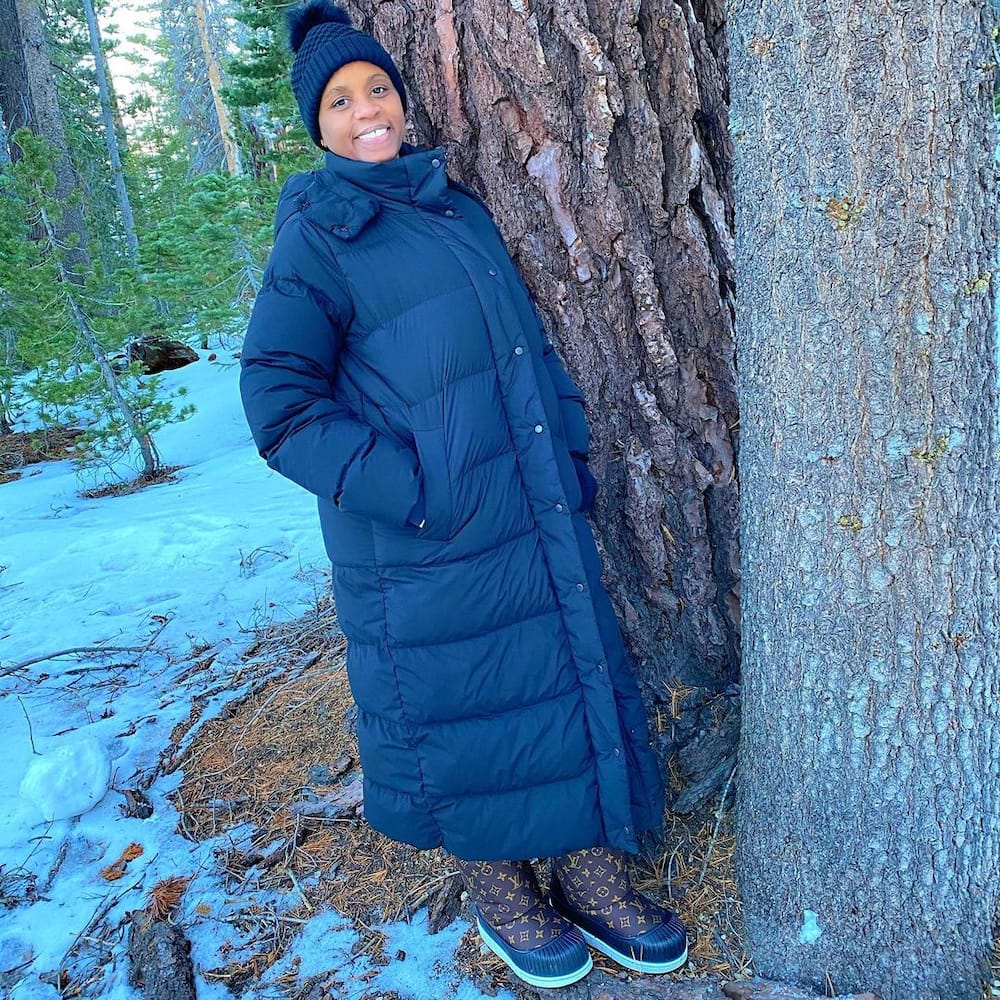 Snoop Dogg kids
Snoop Dogg's son, Cordé, was welcomed in August 1994, while the second, Cordell, was welcomed in February 1997. A few months after the baby's birth, the couple tied the knot on the 12th of June, 1997. After two years, their daughter, Cori, joined the family.
Photo
Broadus is a successful businesswoman. She recently opened a new venture called The Broadus Collection, a collection of scented candles. To add to her list of accomplishments, she is also the CEO of Boss Lady Spirits. She recently released Indoggo Gin. Check out some of her beautiful pictures below.
Black is beauty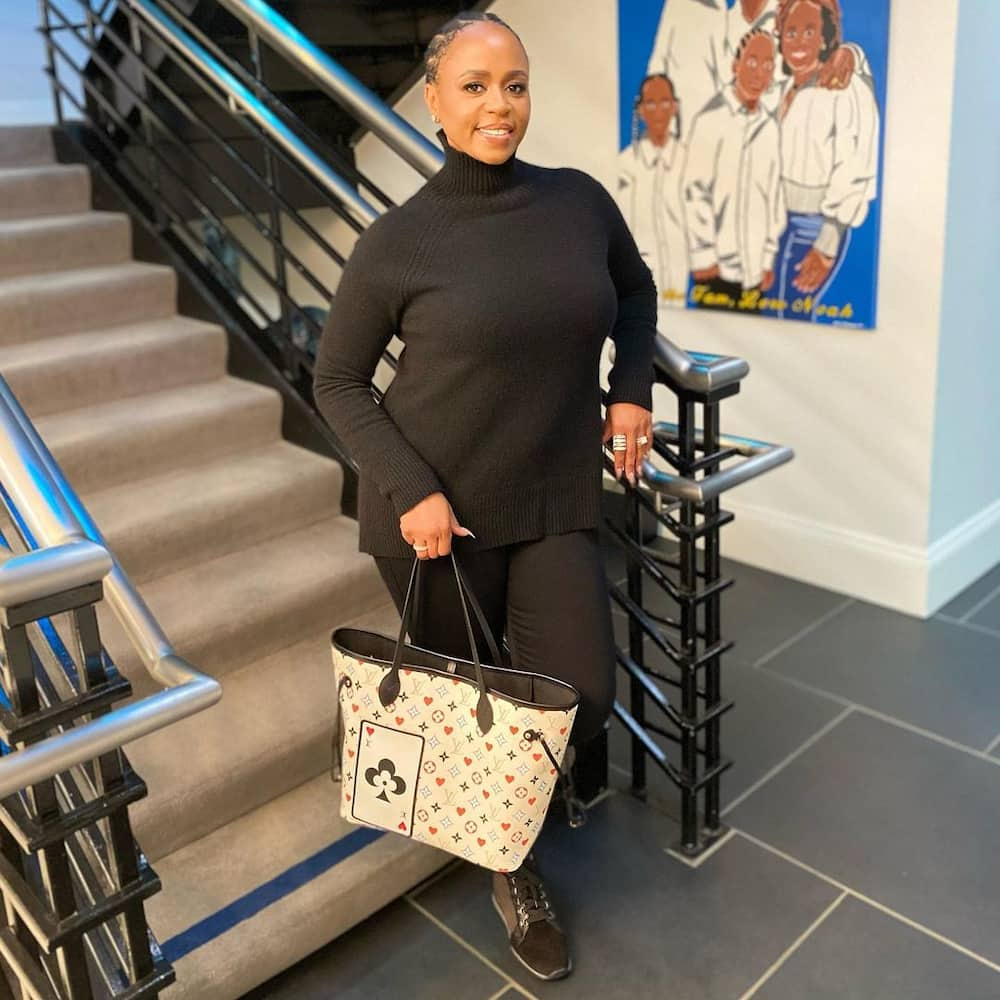 Broadus is the epitome of beauty, no doubt. Apart from being a producer, she featured in her husband's reality show, Snoop Dogg's Father Hood, along with his documentary, Reincarnated.
Fun-loving woman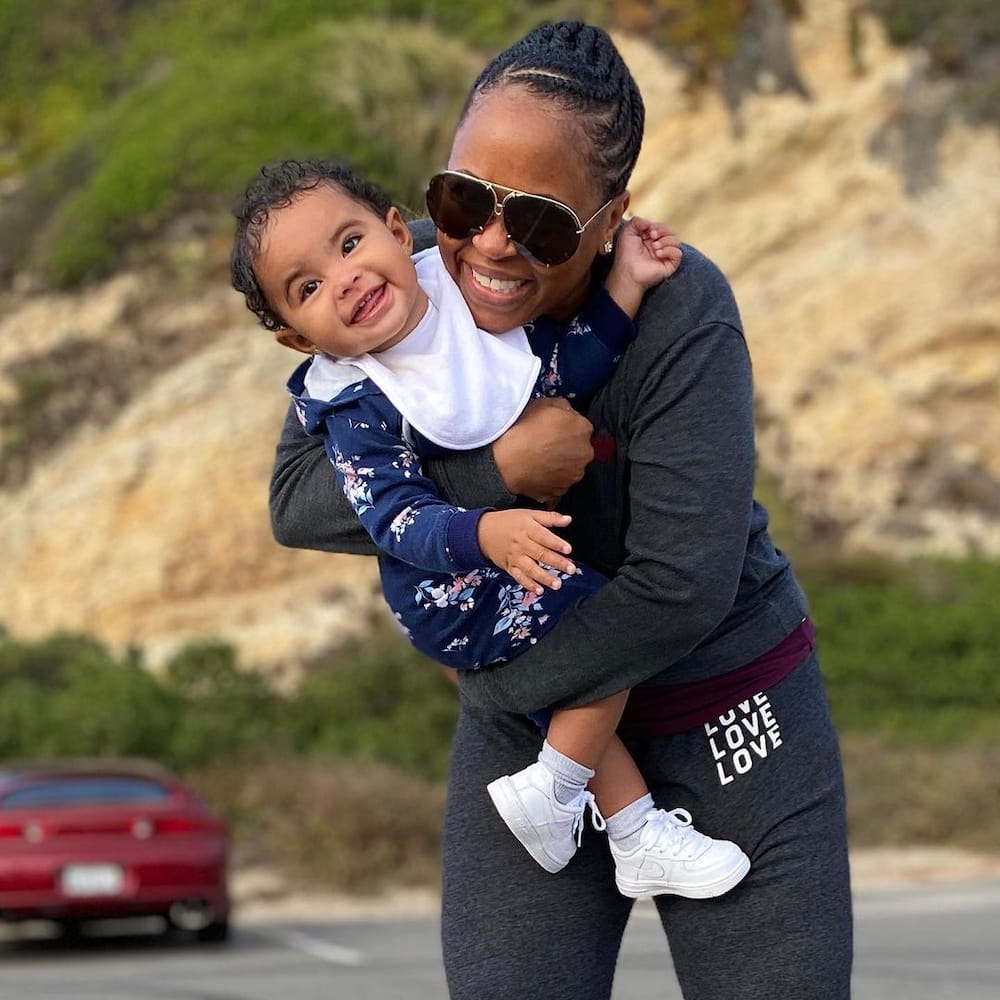 Apart from her work life, Broadus is a loving mother and a lively woman to be with. She has an active social media life and has amassed a massive fanbase on popular social media platforms. It is no surprise that Snoop Dogg's wife pic on several platforms reflects her being the boss lady of BLE. Shante Broadus Instagram account has over 942,000 followers.
What is Shante Broadus net worth?
As a woman at the forefront of the business world, her net worth is not attached to her husband's. Broadus' net worth is estimated at $5 million, while Snoop Dogg has an estimated net worth of $150 million. Together, they make a powerhouse couple.
Having been a long-running celebrity spouse to a statuesque figure, Snoop Dogg's wife deserves some credits for her perseverance. To date, this couple is still blazing in love and expanding in their various businesses.
READ ALSO: What happened to Andy Bassich of Life Below Zero
Andy Bassich was away from the famous Life Below Zero documentary television series for a long time, only for him to appear in crutches. As published on Briefly.co.za, fans began to wonder and question what happened to him. As you will discover from the post, Andy sustained an injury when he was moving a snow machine that was stuck in snow.
Source: Briefly News