Troy Mullins age, height, ethnicity, parents, longest drive, profile
There is a myth that golf is played only for leisure, mainly by the wealthy. What those people do not know is that the sport is diverse, and there are players who do it as a profession. Troy Mullins is one of those people who take part in the sport, specifically the long drive, which involves hitting a golf ball the furthest by driving.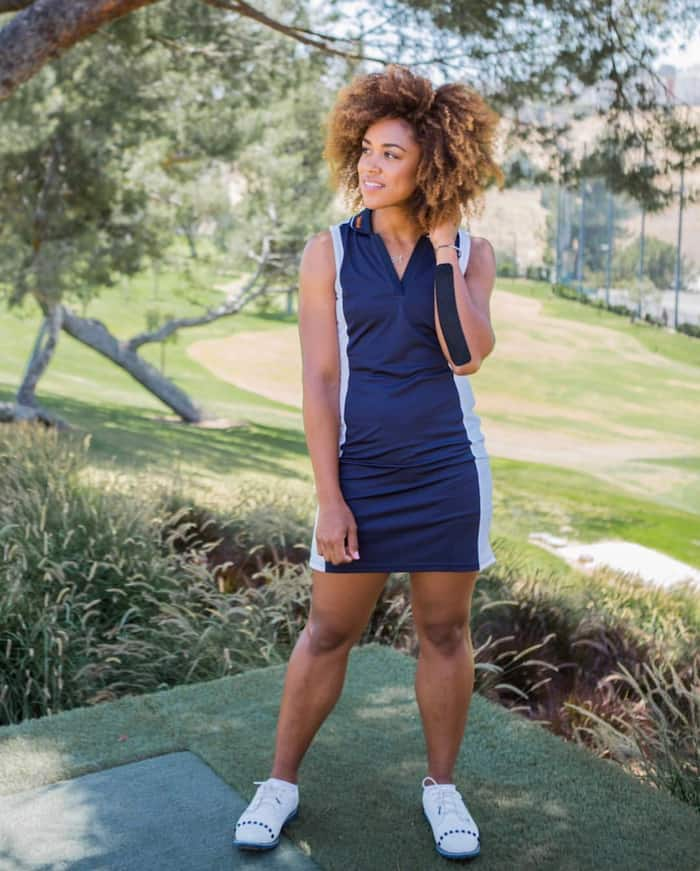 So who is Troy Mullins? The article will provide more information about her bio, age, golf, Instagram, net worth, height, and profile.
Troy Mullins profile
Name: Troy Mullins
Date of birth: March 28, 1987
Troy Mullins age: 34 as of 2021
Gender: Female
Nationality: American
Ethnicity: African-American
Troy Mullins Instagram: @troycmullins
Troy Mullins Twitter: @TroyCMullins
Troy Mullins bio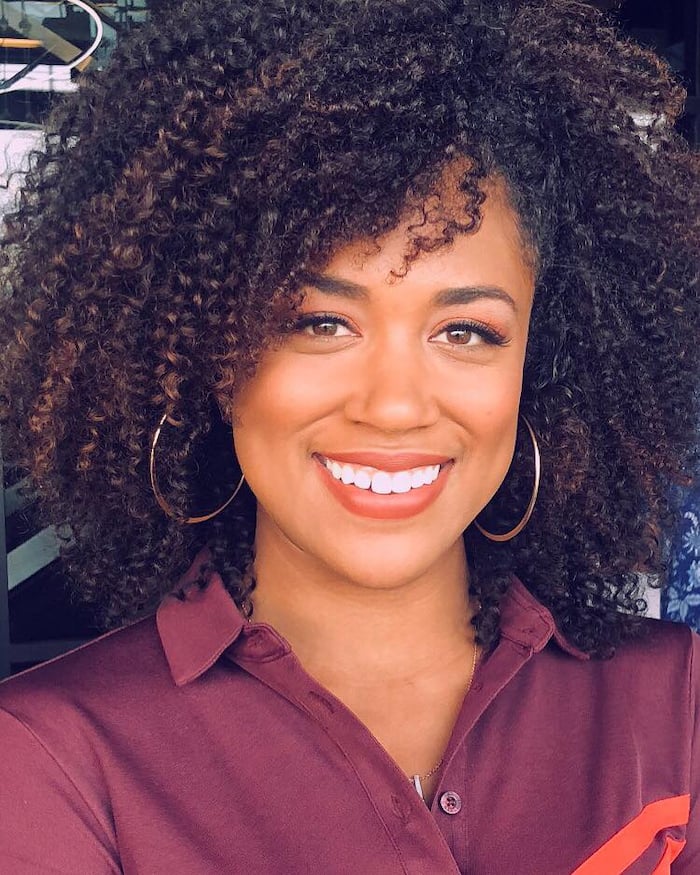 How old is Troy Mullins? She was born on March 28, 1987. In March 2021, the beauty turned 34. As for Troy Mullins parents, her father, Billy Mullins, was a famous world-class sprinter who holds the world record in '78, '80 for the 400m and 400m relay, he was set to compete in 1980 on the US Olympic team, but the Moscow Olympics boycott prevented it. Troy Mullins mother was more of the brains of the family with her academic achievements.
Where is Troy Mullins from? She is a Los Angeles native who can speak up a few languages, including English, Mandarin, Chinese American sign language, and Spanish. She had dreams of becoming the US ambassador to China, but as fate would have it, she turned to the golfing scene.
The Long Drive champion graduated from Cornell University with a BA in China Asia Pacific studies and international relations. She is also an alumnus of Peking University in Beijing, where she completed her senior year of college. She also harbours an interest to attend law school in the future.
Career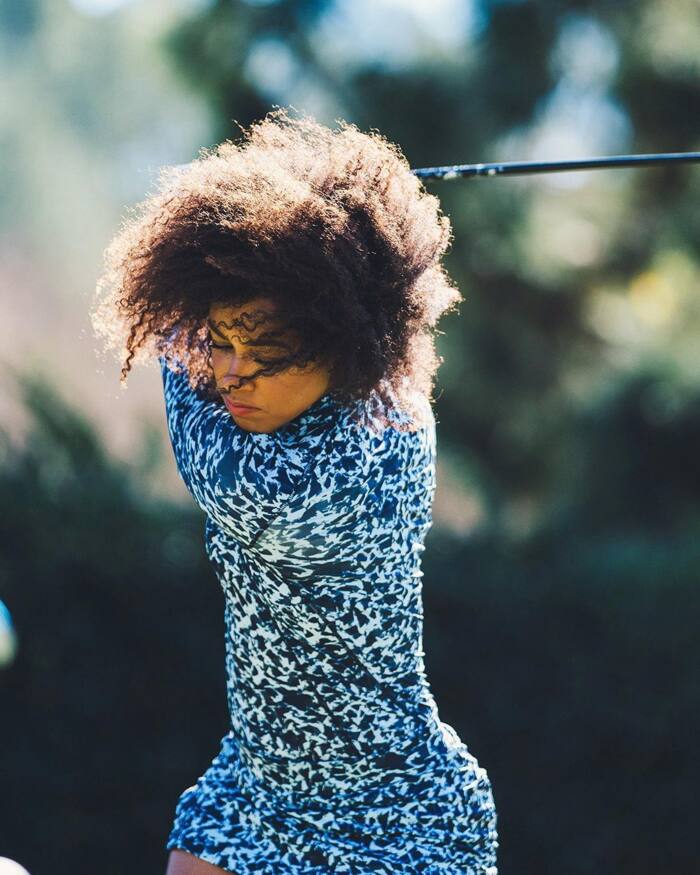 Before Troy Mullins golf career, she was a biathlete, a combination of cross country skiing and rifle shooting at Cornell University. Troy Mullins long drive interest began after graduation after she visited a drive range with a friend, and she fell in love with watching the ball fly.
Unfortunately, she suffered a hamstring injury which led her to step away from track and field. It was not until 2012 that she picked up a drive and qualified for her first Volvik World Long Drive Championship, in which she placed second with a drive of 321 yards using a regular length driver.
It only took a few pointers from her coach to learn and bring her effortless power of the swing for her. In an interview, her coach Chuck DeBus said, "with her lower body strength and speed, golf is the perfect sport for Troy."
She placed sixth at the 2016 Golf Channel World Long Drive Championship, winning a $6,000 purse, a trophy, and strong bragging rights. Troy Mullins longest drive was in 2017 at the World Long Drive Mile Showdown, where she won with a drive of 374. In 2019, she overpowered Heather Manfreda with a 337-yard drive to advance to the World Long Drive Championship.
Making it to where she is has been quite a journey for her. She worked at different golf courses to get free plays, free balls, and free practice. To support her dreams, she also started a homeschooling and tutoring business. She believes that she will one day make it to the LGPA Tour. Another of her lifelong ambition was to meet Tiger Woods, which was fulfilled when she participated in the Genesis Opening Pro M sponsored by the Tiger Woods Foundation.
Troy Mullins height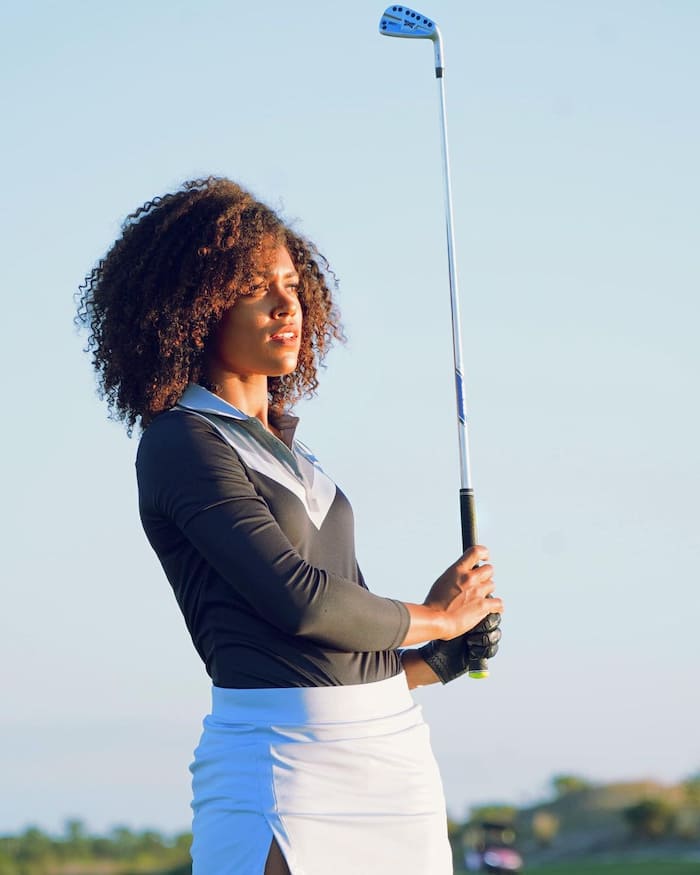 How tall is Troy Mullins? She stands at 5 foot 8 with a four handicap. She is one of the very few women of colour to participate in the sport, which has made her very unique.
Troy Mullins net worth
Drawing her earnings primarily from golfing, she has managed to accumulate a net worth of $1 million. She also does endorsements for various fashion brands and has featured in popular magazines. Additionally, she is the ambassador of a global golf equipment company, Parsons Xtreme Golf.
Troy Mullins is an inspiration to all young female golfers. As a woman of colour, rising to the top of a male-dominated sport requires a great set of skills and strength. She has expressed her concern about the sponsorship of women of colour, especially since she is the one who funds herself.
READ ALSO: Megan Fliehr age, ethnicity, children, husband, parents, affair
Briefly.co.za covered the biography of Megan Fliehr. She is a well-celebrated American actress. She is known for starring in numerous movies and TV shows. She aced different roles in 30 for 30 and WCW Monday Nitro. She is also a very successful TV personality who has hosted several shows and events.
Even though Megan is successful and popular in her rights, the media personality is also recognized through her father. She is the daughter of a professional wrestler, Ric Flair. He is distinguished as the most outstanding professional wrestler of all time with over four decades of experience.
Source: Briefly.co.za