Top 15 best golf courses in South Africa 2021 (with photos)
Golf has a long history as a popular sport, at least since the 19th century. For years, it was played outdoors using feathery and wooden balls until the British established the first golf course about two centuries ago. Narrowing down to our country, which are the top golf courses in South Africa 2021?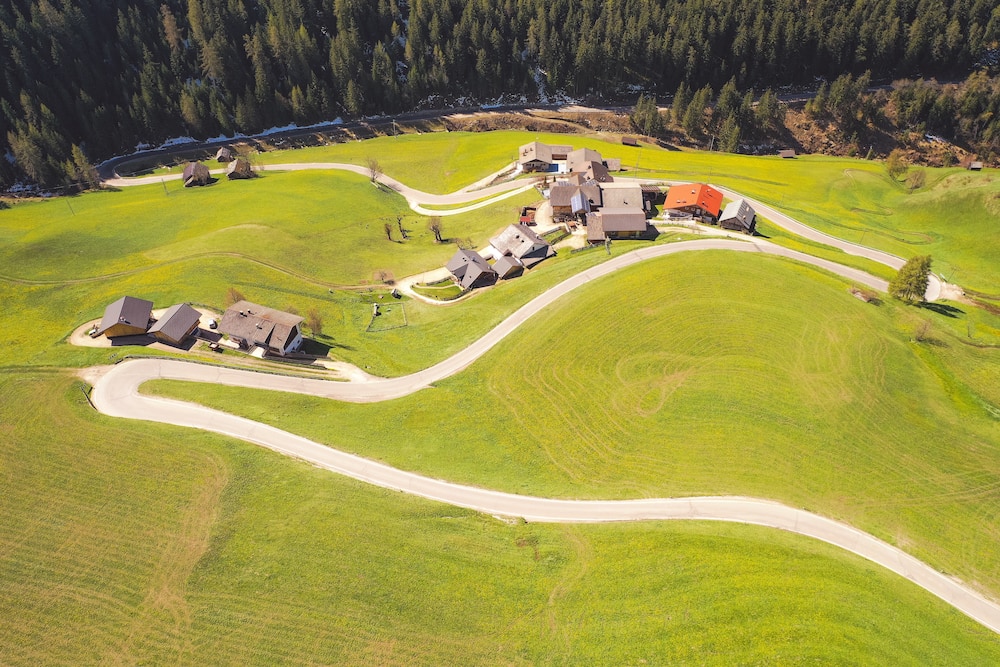 How many golf courses are in South Africa? There are over 34,000 courses worldwide, and South Africa, in particular, has over 450 affiliated golf clubs serving more than 125,000 golfers, according to the South African Golf Association. Here are the top 15 best golf courses in South Africa 2021 you should purpose to visit.
Best golf courses in South Africa
From the oldest golf courses in South Africa to the youngest, easiest to the hardest courses, Mzansi has the perfect playing ground for the sport, with some surrounded by sceneries to die for. These 15 were nominated as South Africa's Best Golf Course 2020.
1. Pinnacle Point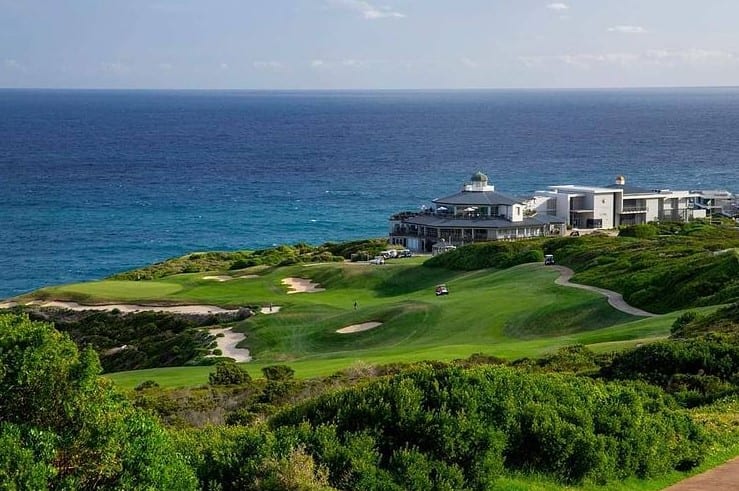 Pinnacle Point was designed by Peter Matkovich and the 2011 Open Champion, Darren Clarke. This ground overlooking the Indian Ocean near Mossel Bay remains one of the most iconic golf courses globally, thanks to its strategic location and access to world-class equipment. Golfers enjoy club-fitting and repairs workshops, a golf academy, a pro shop, and a state-of-the-art 270-degree Seaview clubhouse.
2. Arabella Golf Course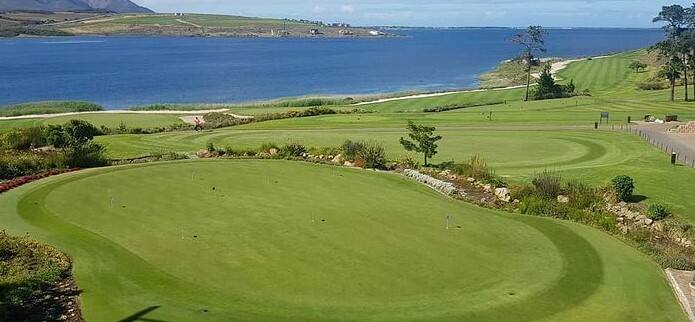 The 72-par 18-hole course offers beautiful golf backdrops at the Western Cape. Located at the edge of Bot River Lagoon, it covers the Kogelberg mountains and remains an exciting yet appealing course to golfers. Arabella was also Designed by Peter Matkovich.
3. De Zalze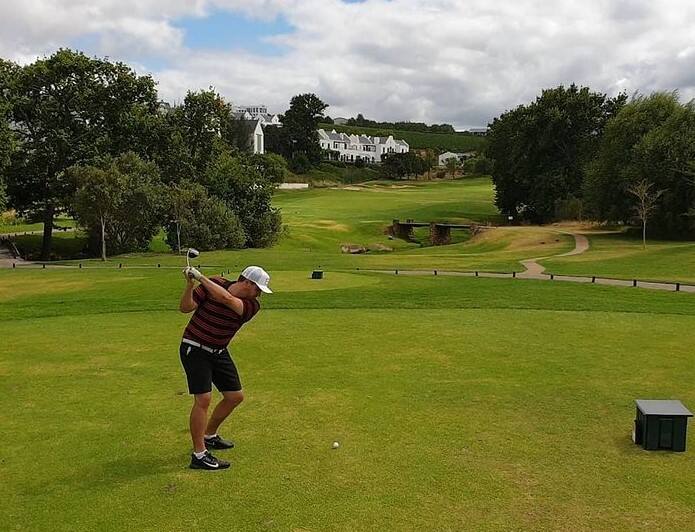 Occupying a 750-acre Spier estate, De Zalze is Peter Matkovich's creation alongside Helderberg Mountains, South of Stellenbosch. The course was opened in 2001 as a part of a development plan that included a hotel, visitor centre, clubhouse, among other outdoor activities. It is a beautiful parkland with no obstruction close to the golfing area. This means tons of space for golfers looking for golf courses open in South Africa.
4. Durban Country Club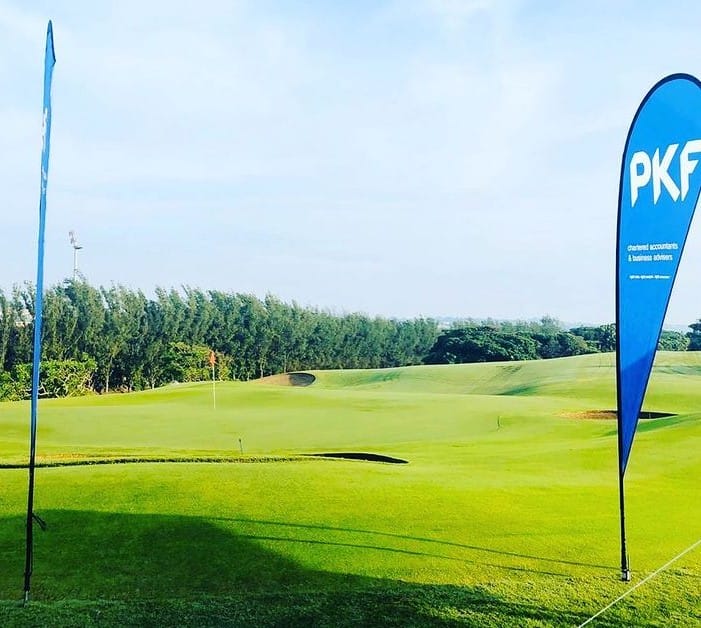 Durban Country is arguably one of the most exquisite layouts in South Africa, ranked among the world's top 100 golf courses. Durban Country Club has hosted seventeen plays in South Africa, ranking it the highest in the land. Being part of Africa's Zulu Kingdom, the country club is set on the edge of the Indian ocean.
5. East London Golf Club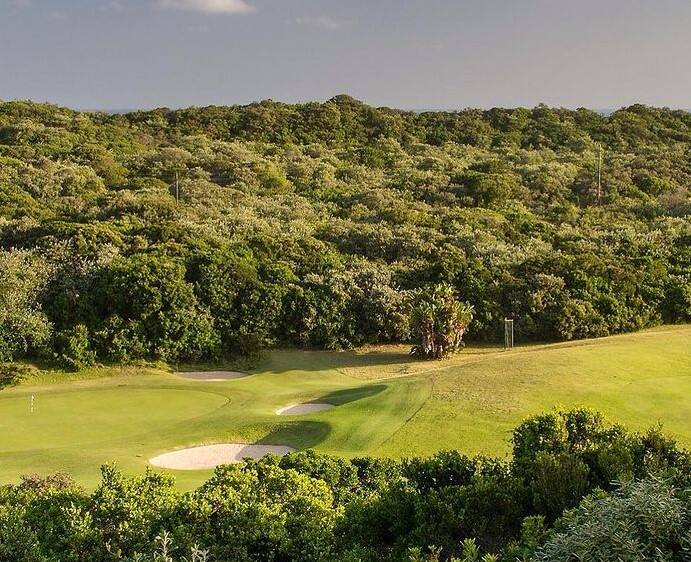 East London is one of the oldest golf clubs in the country. It has a traditional course layout set in between hills, dunes, and bush. Its features include a combination of links and parkland features.
6. Elements Private Golf Reserve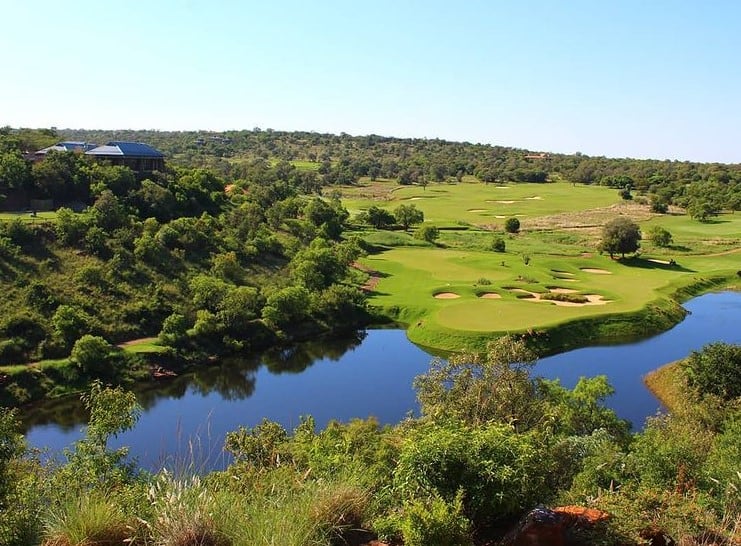 This is a unique golf estate covering 495 hectares of property located North of Pretoria. It features a unique setting (11 holes can be seen from the overlooking view and the surrounding landscape). Besides the sport, the club offers other activities such as a kids' play area, mountain bike trails, tennis courts, hiking, game viewing, bird watching, and swimming.
7. Oubaai Golf Club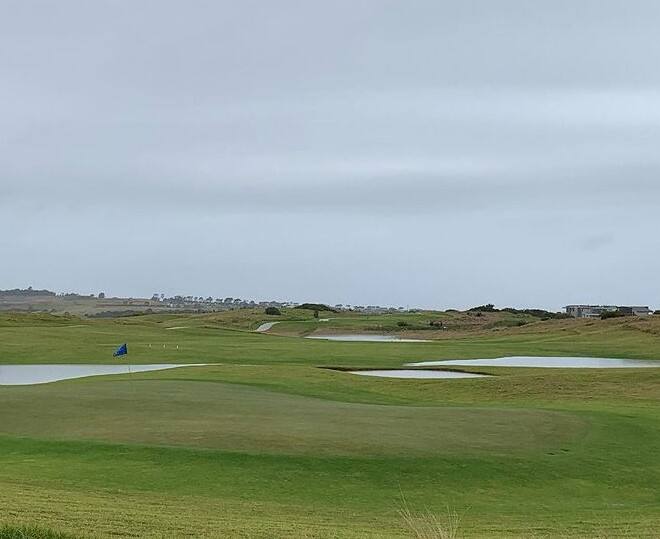 The 18-hole course was designed by the Kuwaiti Kharafi Holdings Company back in 2005. Oubaai fairways are wide with large landing areas but not necessarily an easy course to score.
8. Wild Coast Sun Championship Golf Course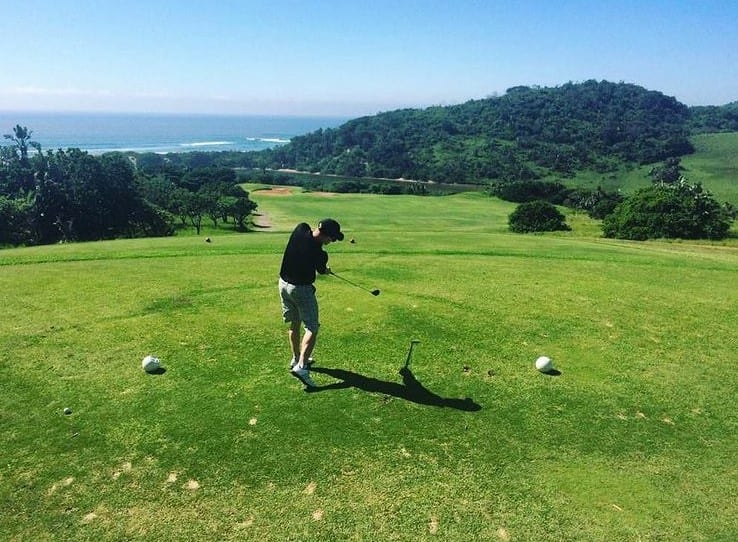 Occupying an 1800-acre piece of the estate, Wild Coast Sun Championship was constructed by Robert Trent Jones back in 1983. Popularly known for vacations, it overlooks the Indian Ocean near port Edward. If you are looking for some of the most difficult golf courses in South Africa, Wild Coast Sun is a good place to start due to its wide fairways.
9. Steyn City Golf Course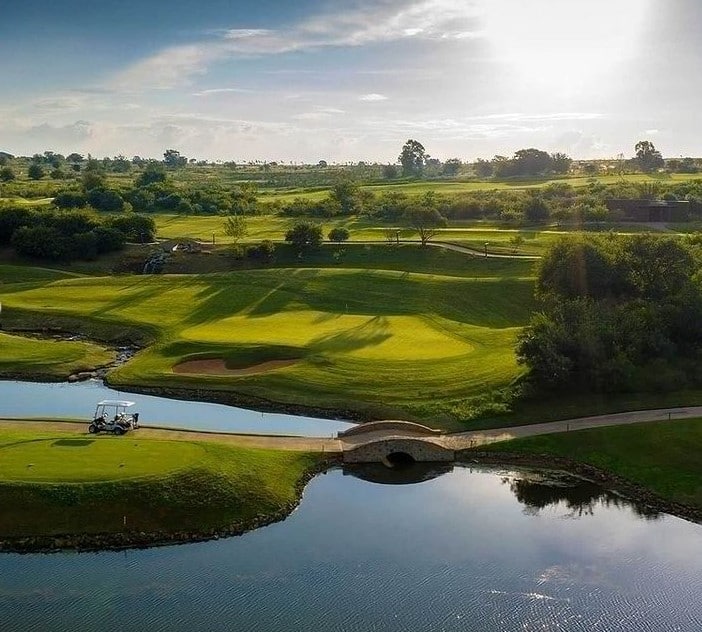 Steyn City is among one of Jack Nicklaus' projects located in the Johannesburg environs. The 18-hole golf course is the focal point of an extensive parkland and real estate laid out on both sides of Jukskei River (with par 4 first and par 3 ninths directly playing across it).
10. Randpark Club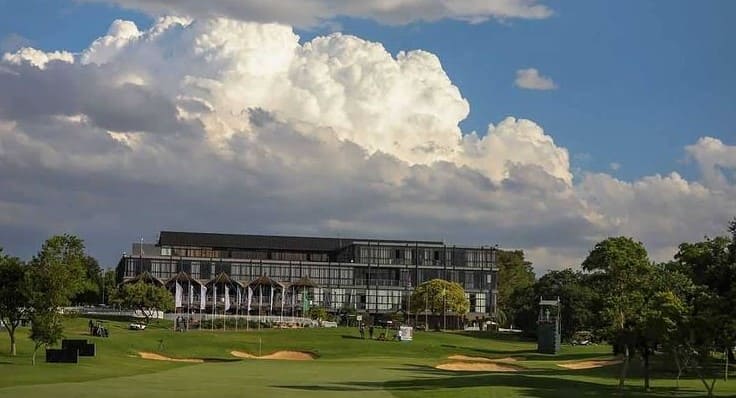 Designed in the 1940s, Randpark is adjacent to Bushwillow, Firethorn, and Creek 9. Randpark Club is known for its three courses. Two 18-hole golf courses are at Randpark, and the 3rd course, a 9-hole mashie course, is situated next to Roosevelt Park recreation centre.
11. Pearl Valley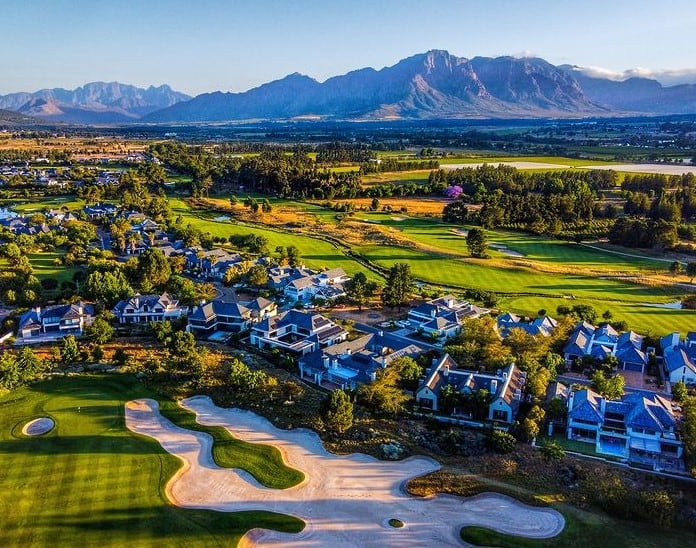 Pearl Valley is Jack Nicklaus' second signature course to open in the country. Covering a 500-acre residential estate in the Cape Winelands, Pearl Valley is a visually appealing course with eight par-three and par-five holes on the card that plays in different directions. This ensures smooth play during the winter northwesterly and summer southeasterly winds since they are not experienced from the same direction as per the layout.
12. Glendower Golf Club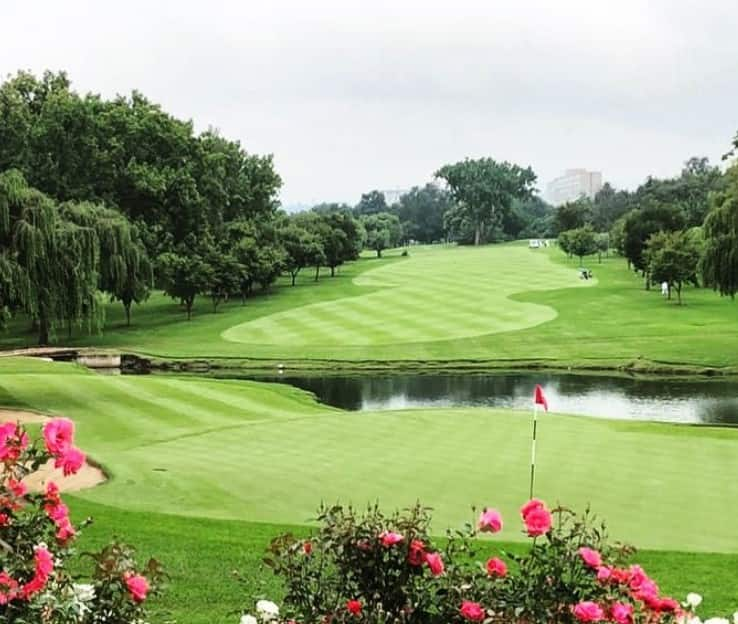 Glendower was established in 1935 to engage the services of Harry Colt's associate, Charles Hugh Alison. It hosted the South African Open three times in ten years. The club is installed with UGSA standard greens and bunkers in every hole. It has par three holes for respite, and many people look forward to playing in the beautiful natural views.
13. Fancourt Montagu Golf Course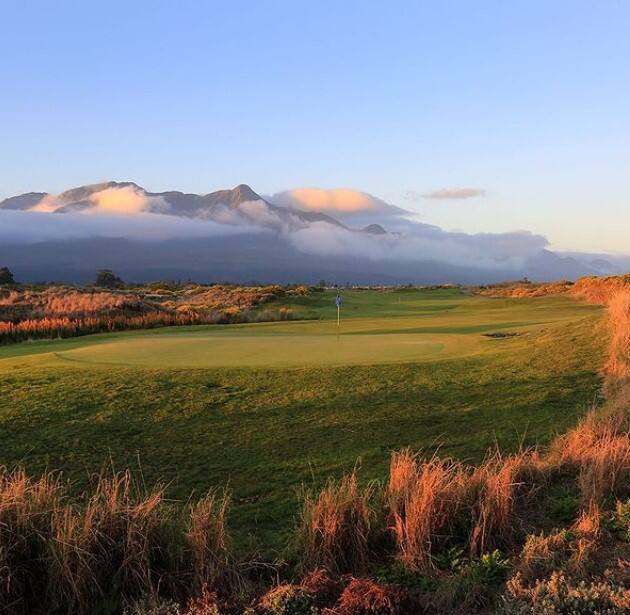 Situated between the Outeniqua Mountains to the North and South of the Indian ocean, the Fancourt Montagu is maintained to very high standards. The trees and water features add beauty to the landscape, giving it the stylish finish that puts it among the country's highest-ranked.
14. Humewood Golf Club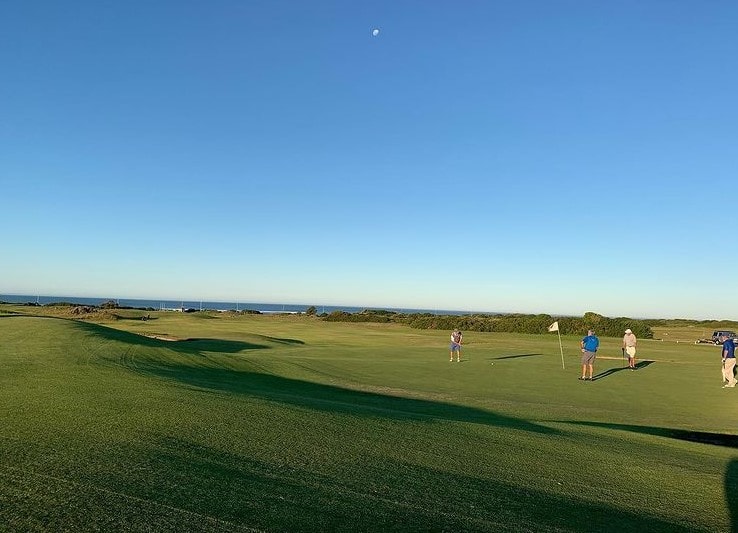 Rated by the late Bobby Locke as one of the best links courses he ever played, Humewood is situated in the dunes of Algoa Bay, South of Port Elizabeth. Sadly, the bunkers on the course are not plentiful.
15. Champagne Sports Resort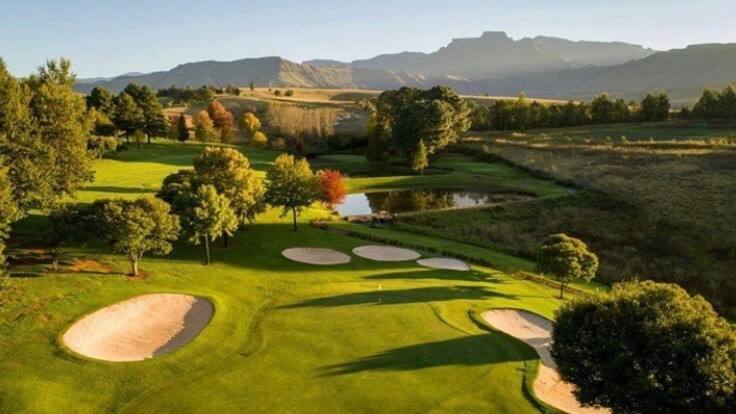 Designed by Johannesburg golfer Hugh Baiocchi, the 18-hole championship course was open for play in 1997. It is one of the several outdoor pursuits on offer at a 122-bedroomed hotel complex. It has other exciting activities, such as fishing, mountain biking, hiking, and horse riding.
Other playing grounds in SA worth mentioning include:
Leopard Creek
Gary Player
Highland Gate
Simola
Pezula
Millvale
Royal Johannesburg & Kensington (East)
The River Club
Blair Atholl
How much does it cost to play golf in South Africa?
This will be determined by the golf course; do you prefer public golf courses or private ones? If you still cannot find what you are looking for, golf courses in South Africa map could take you to the ideal course.
Other than skills, the environment plays an essential role in your success as an amateur or professional player. Feel free to visit one of the top 15 best golf courses in South Africa 2021 for a memorable game and adventure.
READ ALSO: Biggest stadiums in South Africa and their capacity vs other African countries
Briefly.co.za published the biggest stadiums in South Africa and their capacity vs other African countries. South Africa has over fifteen magnificent arenas with considerable capacities used for sports events and social gatherings. Mmbatho Stadium hosts 60,000, while Johannesburg Stadium has a capacity of 37,500.
Source: Briefly News