Sunlen Serfaty: Age, ethnicity, CNN, worth, where is she today?
Sunlen Serfaty is a CNN's national correspondent based in Washington, DC. She is an Emmy award-winning journalist with a rich background in news reporting, writing, and production. Notably, she has covered America's most significant political campaigns and events, making a name for herself. So, what else would you love to know about her?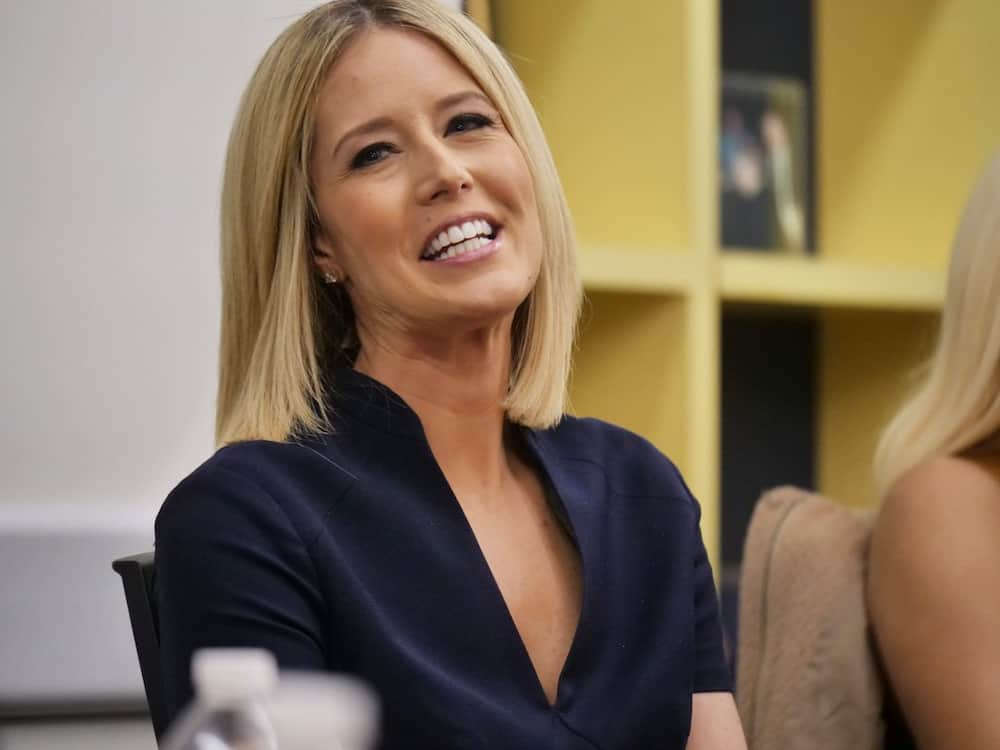 Over the years, Serfaty has proven her worth time and again. As a result, she has managed to win the hearts of many TV viewers due to her impeccable skills and extraordinary talent. Since joining the CNN team, Sunlen has significantly contributed to its growth in numerous ways. Besides her successful career, she has a loving and supportive family.
Sunlen Serfaty's profile summary
Birth name: Sunlen Mari Miller
Date of birth: 6th April 1981
Place of birth: Richmond, Virginia, USA
Age: 40 years old (as of 2021)
Zodiac sign: Aries
Parents: Denise and William Miller
Spouse: Alexis Leigh Serfaty
Children: Roosevelt Jolie Serfaty (May 2017)
Education: The Elliott School of International Affairs
Profession: Journalist
Twitter: @SunlenSerfaty
Estimated net worth: $2 million
Height: 5 ft 8 in
Weight: 57 kg
Eye colour: Dark brown
Ethnicity: Mixed (Caucasian and American)
Nationality: American
Who is Sunlen Serfaty?
Sunlen Serfaty, the real name is Sunlen Mari Miller, was born on 6th April 1981. She was born in Belchertown, Massachusetts, Virginia but grew up in Midlothian, Virginia, in the US. She is the daughter of William and Denise Miller. Her father is a renowned arbitrator and mediator. On the other hand, her mother is a marketing communication specialist.
What is Sunlen Serfaty's ethnicity? She is of mixed ethnicity, Caucasian and American. Also, she has one known sibling, a sister whose name remains a mystery. The two were raised by pescatarians parents.
After graduating high school, Sunlen proceeded to The Elliott School of International Affairs at George Washington University. She earned her B.A. degree in International Affairs and a concentration in media and communication.
How old is Sunlen Serfaty on CNN?
Sunlen Serfaty's age is 40 as of 2021. She reportedly celebrates her birthdays on 6th April 1981.
Sunlen Serfaty's measurements
Arguably, Sunlen has an attractive body that complements her beauty. She reportedly stands at 5 ft 8 in tall. Also, she weighs around 127 pounds, which translates to 57 kg. Lastly, her other body measurements are 34-28-40 inches.
Career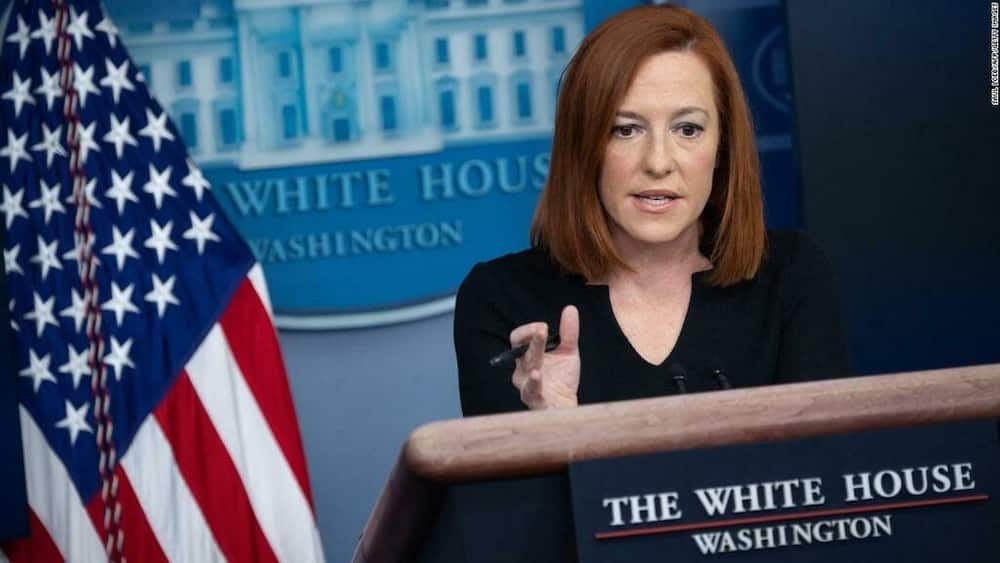 She joined the journalism world in 2003. It all began at The Washington Post, where she worked as an associate producer for its radio and television projects. After one successful year at The Washington Post, she landed another significant role at WJLA, an ABC-affiliated television station based in Washington, D.C.
She served as a local general assignment reporter at the TV station for a considerable time. Often, her stories and features aired on the weekends. Interestingly, her skills became better and better, earning her a place at ABC News.
Sunlen joined ABC News broadcasting TV network as a White House and U.S. Senate reporter. Mostly, her stories featured on World News Now, an overnight show that has been running since 1992. She covered the 2008 presidential campaigns, where the retired President Obama was a candidate.
Later, she joined CNN, contributing to its news coverage. Shortly, she became a member of the CNN Newsource team. Again, she proved her prowess in the news segment, earning a new role at the network, a congressional correspondent. Generally, Sunlen Serfaty's CNN journey has been incredible. She covered Donald Trump's presidential elections and currently serves as CNN's national correspondent.
How wealthy is Serfaty?
Sunlen Serfaty's net worth is allegedly estimated to be around $2 million. However, she is yet to share the exact value of her net worth. Also, Sunlen Serfaty's salary is estimated to fall between $40,000 and $51,000 per year. She has earned her impressive fortune through her journalism profession.
Marriage and motherhood
Is Sunlen Serfaty married? Yes. The 40-year-old is married to Alexis Leigh Serfaty. Sunlen Serfaty's husband is a policy adviser and senior analyst at Eurasia Group, Geo-technology. The lovebirds tied the knot in a colourful wedding ceremony in 2013 August at Rose Park in Georgetown.
Serfaty is also a loving and caring mother. In May 2017, she gave birth to her firstborn child, a daughter. The name of Sunlen Serfaty's baby is Roosevelt Jolie Serfaty. Unlike some celebrity journalist, she hardly shares much about her personal life on social media.
Social media presence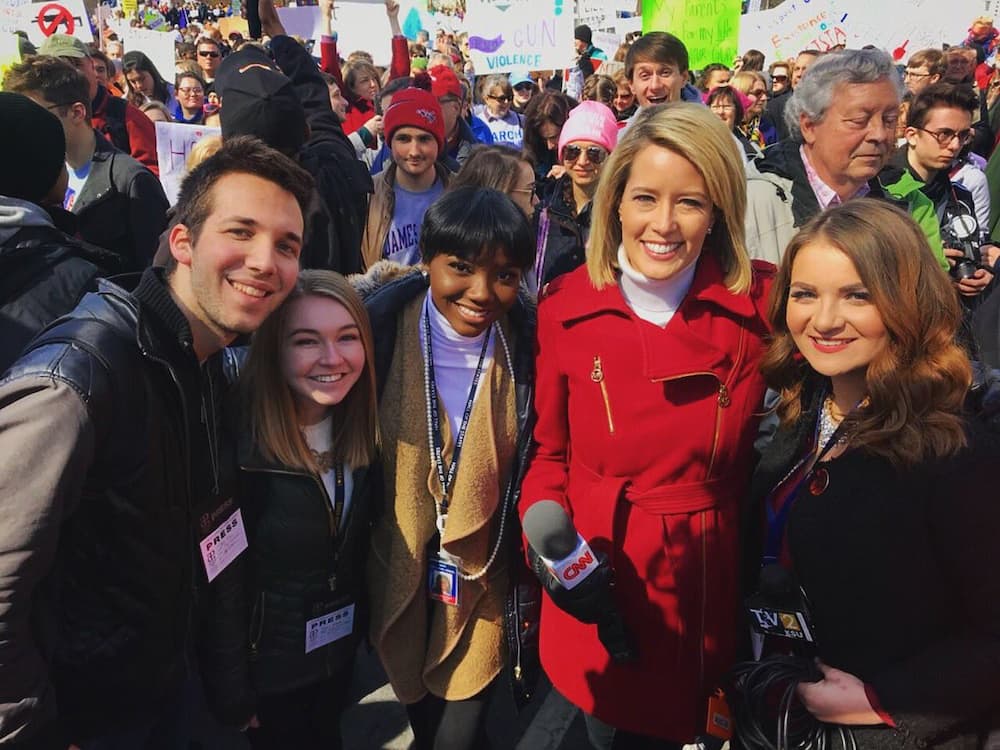 The beauty enjoys a massive following on Twitter. However, she is an average user of the platform. Unfortunately, she is not on Instagram and Facebook. People searching for Sunlen Serfaty's Instagram page are likely to find pseudo accounts on the platform. For this reason, it is challenging to find Sunlen Serfaty's pictures, especially the latest ones.
Where is Sunlen Serfaty?
Did Sunlen Serfaty leave CNN? No. She is still working at CNN. Considering the nature of her assignment, she is based in Washington, D.C. A while back, some people speculated about her exit from CNN. She never came forth to deny or validate the rumours.
Sunlen Serfaty is, indeed, a reputable journalist with impressive skills and experience. She has covered some of the biggest stories, making her among CNN's top female journalists. Judging by her track record, she is a force to reckon with in the journalism world.
READ ALSO: Nakyung Park age, children, husband, painting, art, net worth
Briefly.co.za published a detailed bio of Nakyung Park. She is a gifted painter and artist. Many people know her for being the wife of Wesley Snipes, a renowned actor, martial artist, and film producer.
Nakyung has, for a long time, been a darling for many people. However, she is someone who leads a low-key life despite her celebrity background. Thus, it is challenging for one to figure out much about her.
Source: Briefly News