Broken Hearts teasers for November 2021: Catch the season finale!
In the Broken Hearts teasers for November 2021, Anant's family doubts whether his marriage with Ahana was the right decision. Why do they believe she married him because of his wealth? Why does Rehan try to get in the middle of their relationship? The teasers unveil more about their love story.
PAY ATTENTION: Follow Briefly News on Twitter and never miss the hottest topics! Find us at @brieflyza!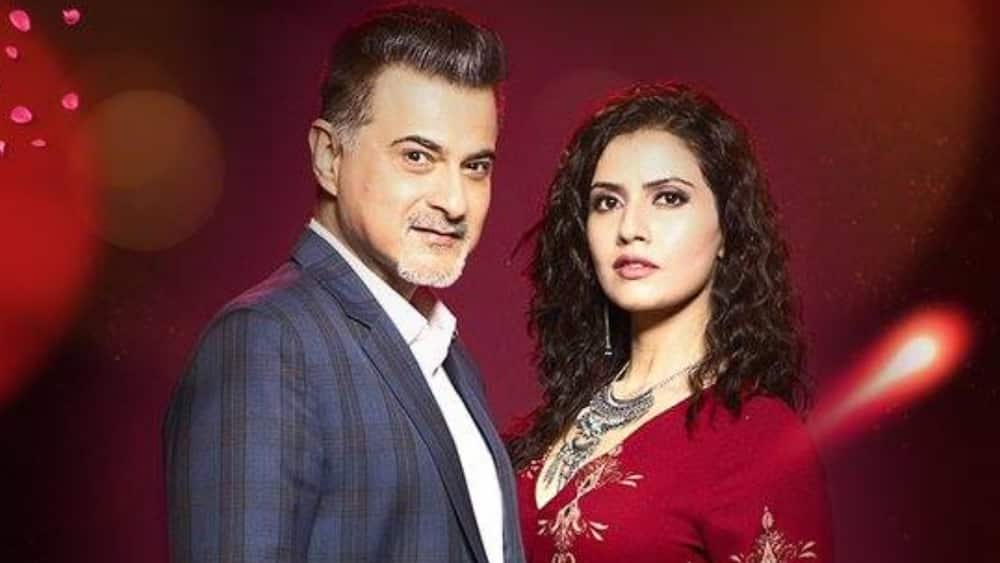 Broken Hearts' is a remake of a Turkish TV series, Aşk-ı Memnu. The series is about Ahana finding love in Anant after her father's death. The widow is 20 years older than her and was her later father's best friend. She also hates her mum, Liala, because her greediness and unfaithfulness led to his death.
Broken Hearts November 2021 teasers
In the November episodes of Broken Hearts, Rehan is at the forefront in opposing Anant's marriage. He even moves out of the house when Anant demands he respects his wife. Later, Mahendra tells Ahana a shocking secret about Rehan, but there is a surprising twist when Rehan expresses his love for her. Read on for more updates on the Broken Hearts Indian series.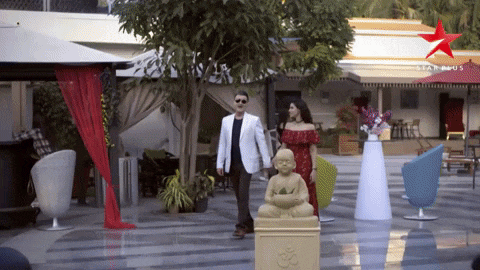 Enjoy reading our stories? Download the BRIEFLY NEWS app on Google Play now and stay up-to-date with major South African news!
Monday, 1/09/2021
Episode 25 - 26
A lavish party takes place after Ahana and Anant's private wedding.
Anant is upset when Mahendra claims his wife married him for money.
Tuesday, 2/09/2021
Episode 27 - 28
Saloni apologizes to Anant on Mahendra's behalf after Tarun tells her about the prenup. The family then performs the post-wedding rituals.
Reema spots Rehan staring at the bride during the Mathur family photoshoot. Later, Anant is disappointed in Rehan for not trusting his wife's intentions.
Wednesday, 3/09/2021
Episode 29 - 30
Roshni hates Ahana's kitchen transformation ideas. She later discovers Kavita accuses Karan of stealing Laila's earrings.
Ahana also learns about the lost jewellery. Soon after, Mahendra tells her a dark secret about Rehan.
Thursday, 4/09/2021
Episode 31 - 32
After Mahendra humiliates Tarun, Laila urges him to fight for his share of the property. Will Tarun follow her advice?
Ahana hates Rehan when she learns that he told Anant that she married him to snatch his wealth.
Friday, 5/09/2021
Episode 33 - 34
Anant stands behind his woman in front of Rehan, who later moves out of the house because Anant has scolded him.
Aarav and Roshni request Ahana to help them bring Rehan back home. Roshni later is confused by Ahana's decision.
Saturday, 6/09/2021
Episode 35 - 36
Rehan swears to get back at the person who attempted to ruin Anant's wedding.
Roshni blames Ahana when her honeymoon trip clashes with her birthday. Will the couple abandon Roshni's birthday? Soon after, Rehan inquires about Ahana's motives from Shelly.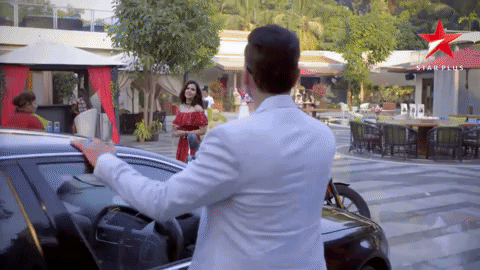 Sunday, 7/09/2021
Episode 37 - 38
Anant and his wife travel to the Maldives for a honeymoon vacation. They meet an astrologer who foretells a bleak future for Ahana.
Roshni meets a mysterious man while Rehan promises to expose Ahana. Meanwhile, the newlyweds are having the best moment of their lives.
Monday, 8/09/2021
Episode 39 - 40
Laila jets into the Maldives and later makes fun of Ahana. Soon after, Anat surprises his wife with a romantic evening and they take a selfie and send it to Roshni. Elsewhere, Laila and Saloni visit Anat's home where Roshni hurls insults at them.
While Anat and Ahana plan a surprise party for Roshni, she finds it hard to hide her boyfriend in her bedroom.
Tuesday, 9/09/2021
Episode 41 - 42
Roshni is surprised by Anat and Ahana on her birthday; soon after, Shivaay and Anika pass their congratulatory messages to Anat and his wife about their marriage.
Laila's scheme to pit Rehan and Ahana against each other is a success; leaving them both heartbroken.
Wednesday, 10/09/2021
Episode 43 - 44
Ahana is excited after Roshni is grateful that she changed Anant's mind. Elsewhere, Rehan unmasks Anant's wife in his presence. Will Anant trust his exposé?
As Roshni is disappointed in Ahana, Rehan has a vision of Ahana talking with him. Later on, Rehan helps Roshni in hiding a secret from Anant.
Thursday, 11/09/2021
Episode 45 - 46
Yamini discovers that Roshni and Rehan left for a night of fun, while Anant is puzzled after hearing the voice recording made by Shelly.
Laila squares up to Rehan and later tries to pit Ahana against Rehan. Before this, Anant exits the house.
Friday, 12/09/2021
Episode 47 - 48
Ahana agrees to her reasons for getting hitched to Anant, and soon after, Rehan and Ahana have a heated quarrel.
Anant snubs Ahana's desperate calls as he looks to Reema to counsel him on his issue. Will Reema find a way to bring them together?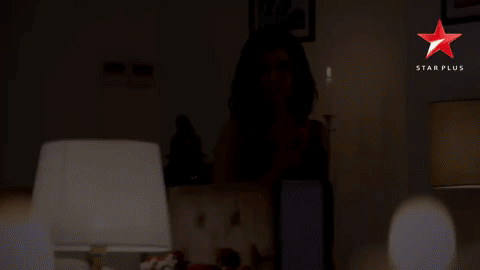 Saturday, 13/09/2021
Episode 49 - 50
As soon as Mahendra insults Anant, an angry Rehan shoves him into the swimming pool.
Anant lets bygones be, and congratulates Roshni after her clip goes viral. Soon after, he splits up with Ahana for lying to him.
Sunday, 14/09/2021
Episode 51 - 52
Ahana discovers that she is with a child and is ecstatic that she finally has a way to save her marriage. The question is, will Anant accept her apology?
Vyoma's heart is in pieces after Rehan turns her down. However, later on, he is unsure about where his heart lies.
Monday, 15/09/2021
Episode 53 - 54
Ahana makes the difficult choice of terminating her pregnancy after she has difficulty winning Anant back. Elsewhere, Laila listens in on Saloni and Ahana talking, and she decides to use her pregnancy to her advantage.
Ahana chooses to write a letter to Anant because she is unable to talk to him directly.
Tuesday, 16/09/2021
Episode 55 - 56
Anant is downcast as he reminisces on his relationship with Ahana as she decides to make a drastic choice.
Anant begs his wife for forgiveness as she tries to talk to him about the termination. Meanwhile, Rehan is ashamed after eavesdropping on Nisrin and Kavita talking.
Wednesday, 17/09/2021
Episode 57 - 58
Anant is very agitated when Ahana informs him that she has terminated their pregnancy. Later on, Rehan is downcast after pondering on their troubles.
Ahana strikes Rehan across his face when he asks for forgiveness. At the same time, Anant tries to keep away from his wife.
Thursday, 18/09/2021
Episode 59 - 60
Laila's health is struggling after she is involved in a car crash, and Tarun tries to get her to the hospital. Elsewhere, Ahana and Saloni are despondent about Laila sustaining significant injuries.
Karan and Rehan scold Roshni for being spiteful towards Ahana and Laila. Meanwhile, a medical doctor tells Ahana that Laila is in dire condition.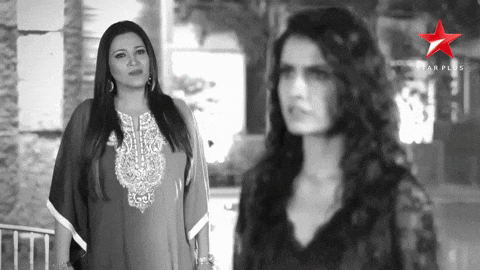 Friday, 19/09/2021
Episode 61 - 62
Ahana is conflicted when Rahul reveals his feelings for Laila; she then remains in the hospital as Laila comes to.
Ahana is worried about Laila as Rehan tries to comfort her. Elsewhere, Roshni is determined to kick Anant's wife out of his life.
Saturday, 20/09/2021
Episode 63 - 64
Anant's naivete leaves Ahana's heart in pieces, and Rehan later bonds with her. Soon after, they narrowly escape a road accident.
Rehan finds out that Ahana is mentally sensitive, and on top of that, she is taking anti-depressants. Will he be able to lift her spirits?
Sunday, 21/09/2021
Episode 65 - 66
Rehan goes to Goa with Ahana as they begin a new initiative; later on, he is captivated and wants her attention.
Roshni tells Rehan that Anant has signed the divorce documents, and Ahana hears the conversation and later tells Roshni that she does not want to be alive anymore.
Monday, 22/09/2021
Episode 67 - 68
Rehan and Ahana slip into a strangers house, and they go into hiding under the owners' bed when they return!
Rehan cannot control himself when he makes out with Ahana. Soon after, she comes back to Anant's home and leaves Rohan at Goa.
Tuesday, 23/09/2021
Episode 69 - 70
Rehan and Roshni quarrel as Laila moves into the Mathurs' home. Later on, Anant asks Ahana for forgiveness, but she is unsure if she should accept his apology.
Anant finds out about Ahana's miseries, and he is eager to sort out their issues. Meanwhile, Vyoma is worried about how close Rehan and Ahana are.
Wednesday, 24/09/2021
Episode 71 - 72
Vyoma is intoxicated when she pleads with Rehan to get back together with her. Meanwhile,Anant purchases a gift for Ahana, but Roshni wants to ruin his plans.
Anant and Ahana go to see Saloni's new child; soon after, a letter makes Laila and Roshni being curious about Anant.
Thursday, 25/09/2021
Episode 73 - 74
Laila rips up Vyoma's letter after she reads it, and she re-writes it, requesting that Anant helps Vyoma fix things with Rehan. Elsewhere, Ahana is spooked when Laila prophecy about her marriage is proves true.
Rehan squares up to Roshni for upsetting Ahana. Elsewhere, Anant gets Bahamas tickets for him and Ahana, shocking Rehan.
Season Finale!
Roshni pushes Anant to see Vyoma's letter, and soon after, Rehan reveals that he loves Ahana. Will she choose Rehan or Anant?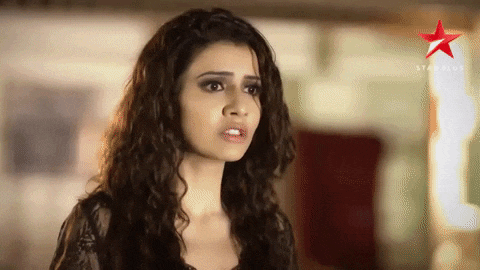 Anant
Rehan's father is Anant's friend, while Roshni is Anant's daughter. His marriage is struggling after he finds out the reasons why Ahana married him. Things change when he becomes infatuated with her once more. Will the happy couple reunite?
Rehan
He will discover that Ahana married Anant to spite her mother. Ahana will be in love with Anant by the time Rehan tells him the truth. His hatred turns to admiration and love for Ahana and he confesses his feelings for her. Will she choose him or Anant?
Would you like to watch Broken Hearts on StarLife? Tune in to DStv channel 167, StarSat channel 550, Zuku channel 320, Azam channel 163, and Openview channel 110. Broken Hearts teasers for November 2021 could not exhaust all the juicy details.
READ ALSO: Deur Dik en Dun 3 teasers for October 2021: Will Dilara and Adem's relationship work after the baby's arrival?
Briefly.co.za delightedly shared Deur Dik en Dun 3 teasers for October 2021. Dilara and Adem's relationship might worsen or heal after their baby is born.
Meanwhile, Sureyya catches Ozgur kissing Faruk. Her life in the Boran mansion was getting better until she witnessed the kiss.
Source: Briefly News