Bonang Matheba is television queen and local radio presenter who has won the public interest for leading a lavish lifestyle. She is a talented media personality and businesswoman known for rocking life to its finest tunes. Recently, Bonang unveiled her lovely home; a masterpiece of dedication and hard labor indeed. Everyone dreams of owning an environmentally and architecturally sustainable home, but only a few in Bonang's class can afford such a luxury. Bonang Matheba house is nothing close to your ordinary maisonette. Read more for the location of the house, fascinating pictures, and estimations on its cost.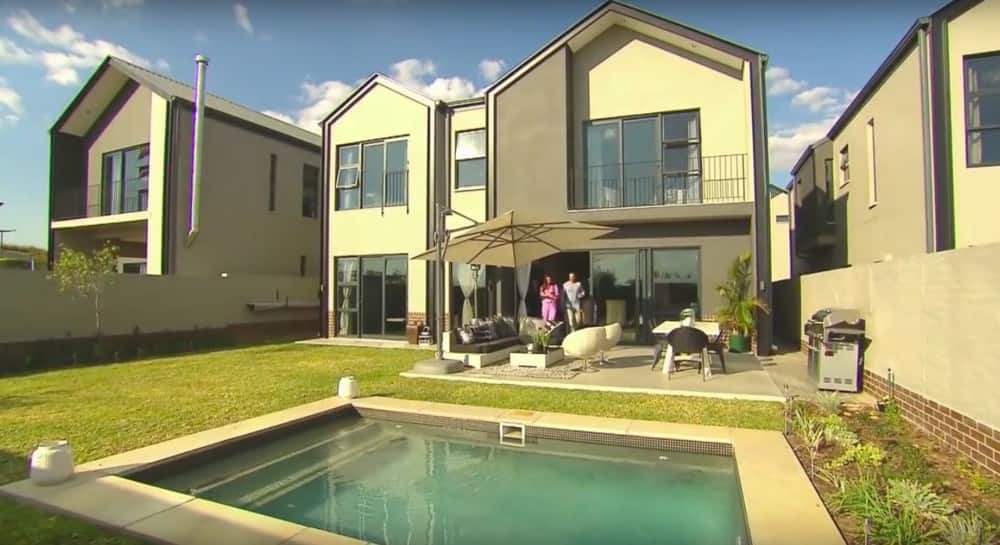 READ ALSO: Bonang Matheba's net worth: Millions in cars, home, and deals
Bonang engaged Top Billing Team in the home-coverage that eventually turned into a huge debate and a limitless conversation. The newly built home sits on a secure Waterfall Country Estate in Midrand, near the famous Mall of Africa. The district estate boosts of its serenity and beautiful design homes from the world's architectural experts. Luxe lifestyle facilities, studios, restaurants, squash courts, walking and biking lanes, clubhouse gym facilities, climbing wall, and modern surveillance facilities are some of the wonderful facilities not common in most estates. Below is detailed coverage of Bonang's house.
Bonang Matheba new house
Bonang has a love for art and such compelled her to engage experts in the construction industry in building her a place to call home. The perfection of any architectural design is only a possibility when the right resources land in the hands of a designer. Bonang Matheba house was all put together by Joanne Reynolds, who works a chief designer at Century Property Developments. Her sense of style is more elaborate through the exposed timber, steel, staircase, and concrete walls that give the palace a warm and natural feel. Besides, the house shares remarkable features such as a swimming pool, a garden, entertainment areas, and a white-black themed patio. Bonang Matheba's house covers about 400m² and going by Century Property Development's price list of a 3 bedroom house ranging from 310m² to 401m² costing from R30,000 to R39,000 per month, she must have spent a fortune to construct and furnish her 'piece of heaven.'
Bonang Matheba's apartment pictures
Here are some breathtaking images of Bonang's house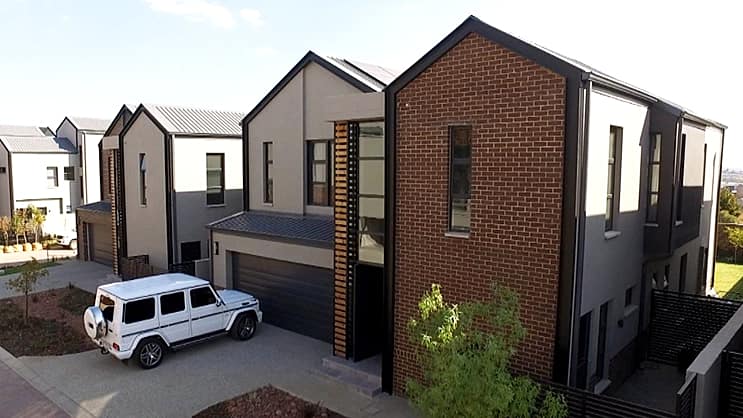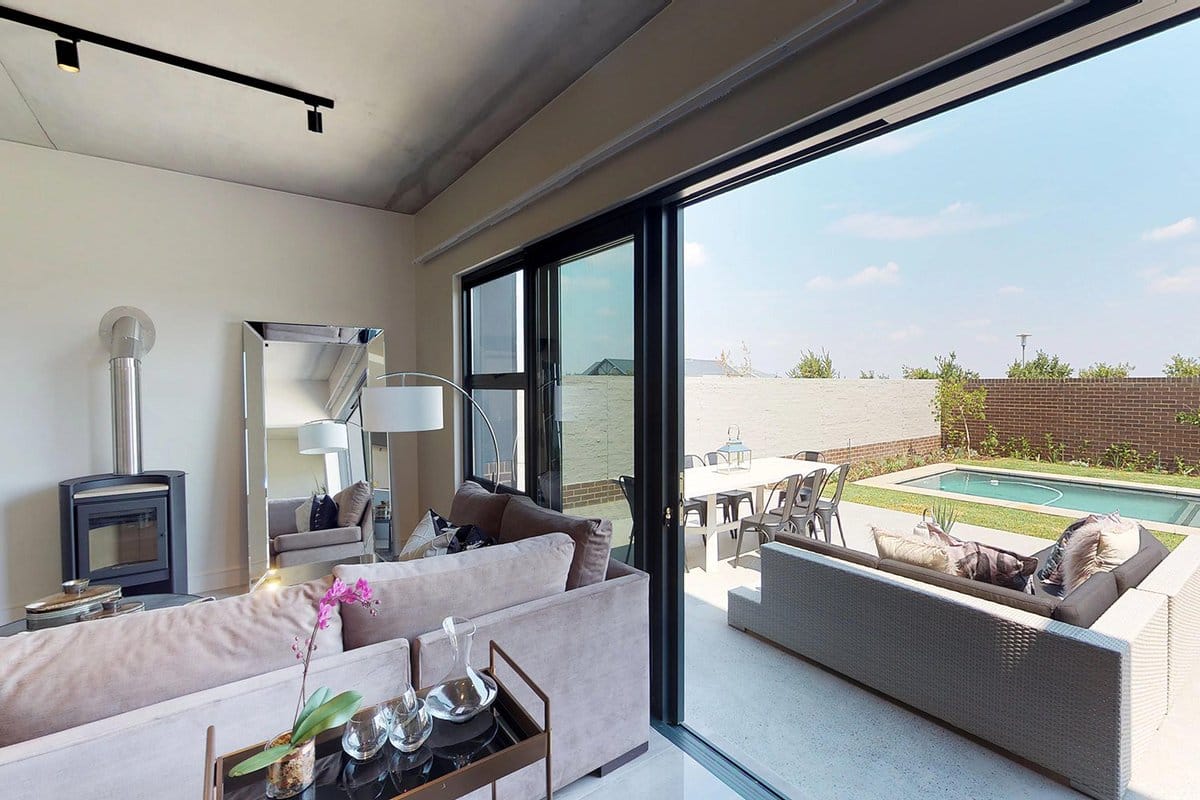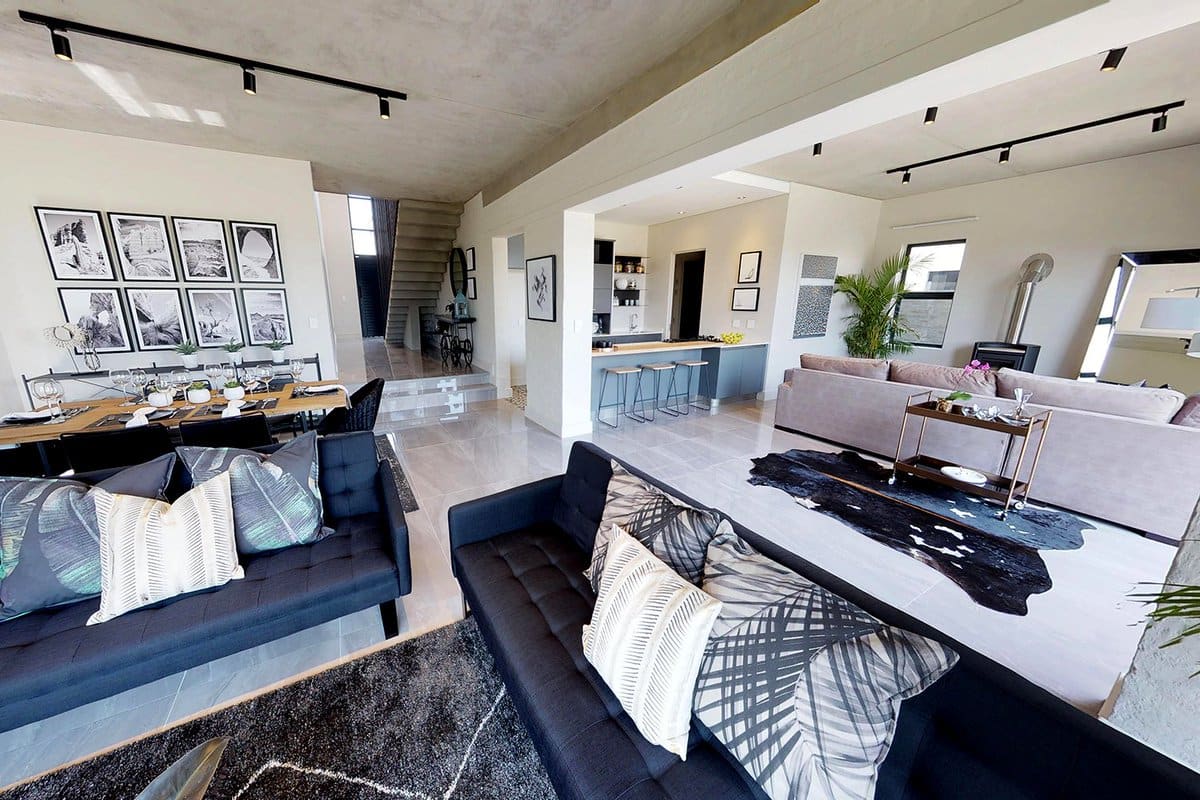 Top Billing is an important show that hosts celebrities while keeping you up to date with home lifestyle. Since inception, the platform has effectively delivered to its purpose, even better informing the world about Bonang's artistic housing. Top Billing aired the coverage in multiple episodes all of which were later uploaded online for the fans who might have missed the broadcast. Top Billing YouTube channel went viral soon after the upload of Bonang's beautiful home that sparked whoopee conversation among her fans.
Sources have revealed that Bonang was a key player in the design and decorations of her new apartment. Her collaboration with architects and designers eventually earned her prestigious home. Such a designer home remains a dream to many and a reality for the few in high society class.
READ ALSO: Queen B bags another crown: Best Media Personality 2018
Top design feature in Bonang's new home
1. A garden beauty
The beautiful garden speaks volumes about Bonang's modern structural designer home. This is where Bonang kick starts most of her busy days through a reflective morning.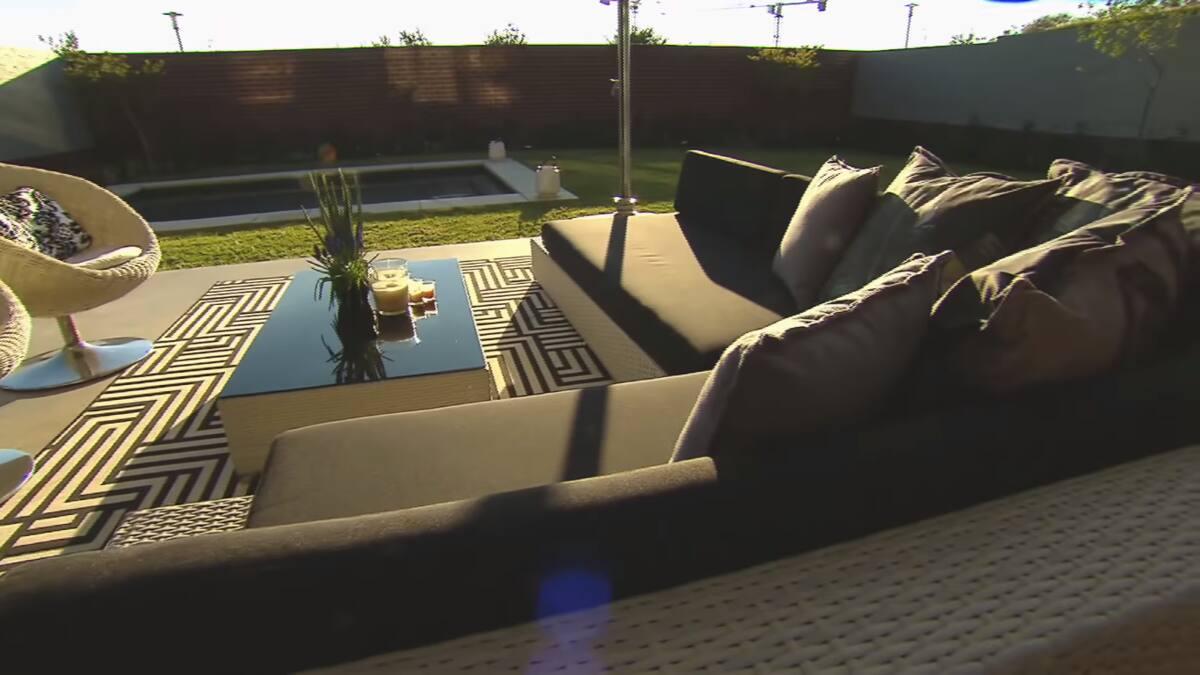 2. Modern kitchen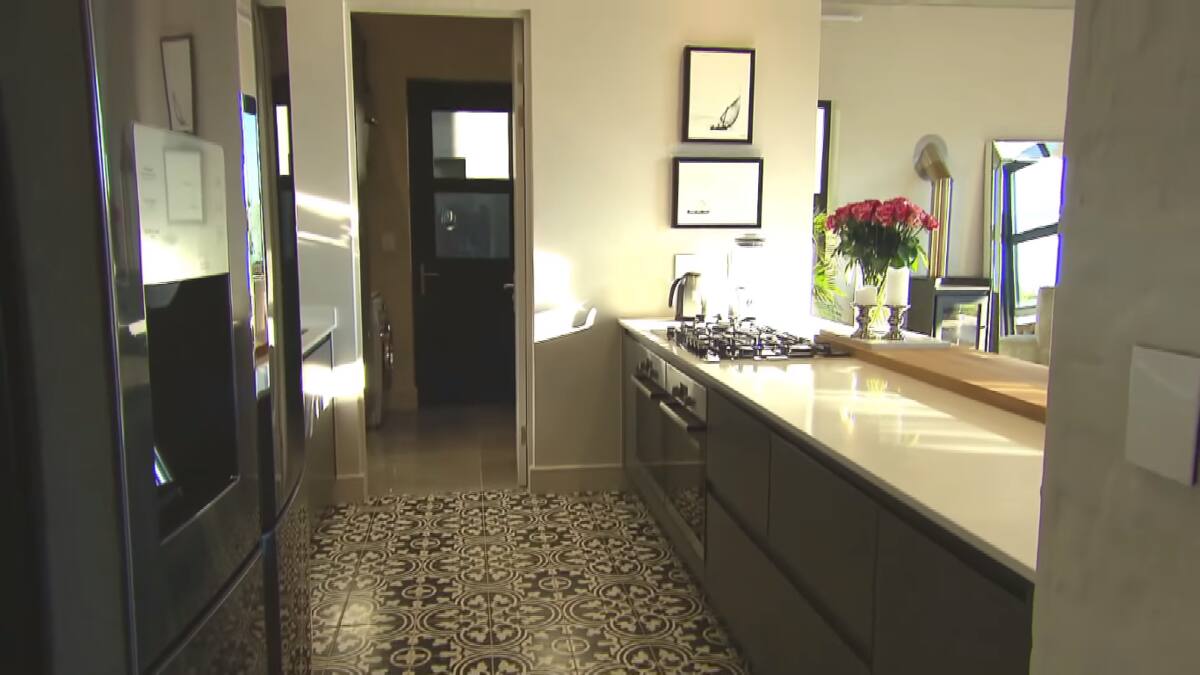 Artistic, isn't it? Even if you do not like cooking, you will definitely find something interesting to do in this kitchen.
3. A creative staircase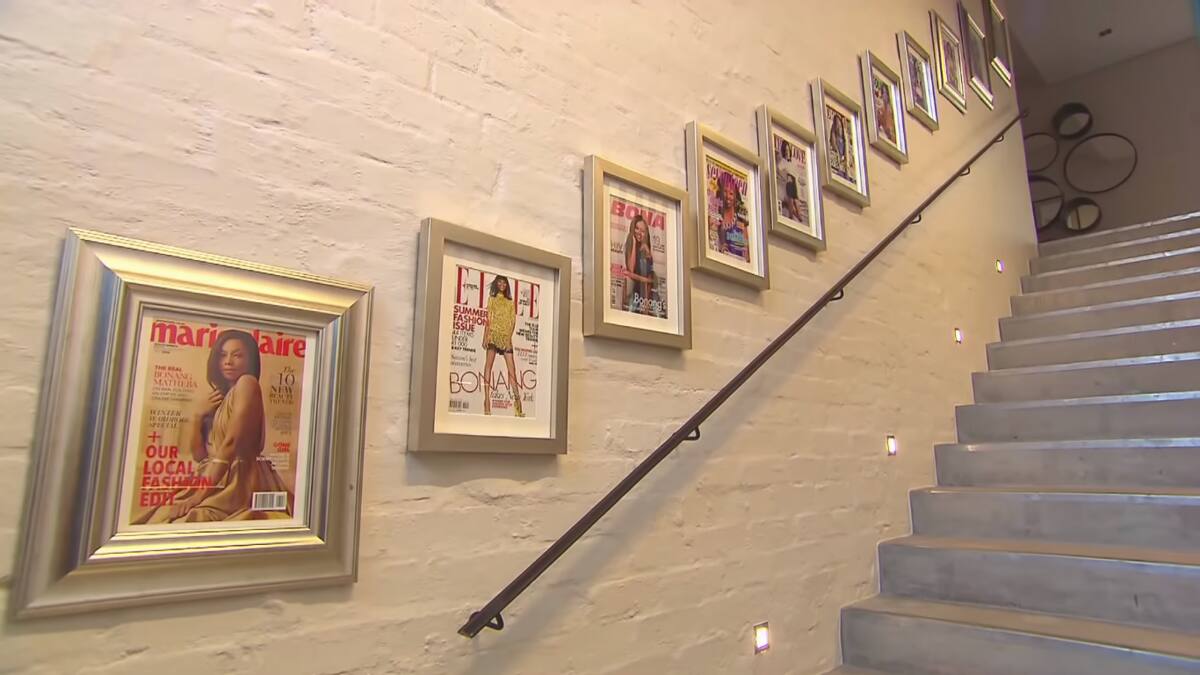 Beautified with magazine covers carefully framed, Bonang's staircase tells the story of her growth from her early days in entertainment to the global icon she has become.
4. Glam room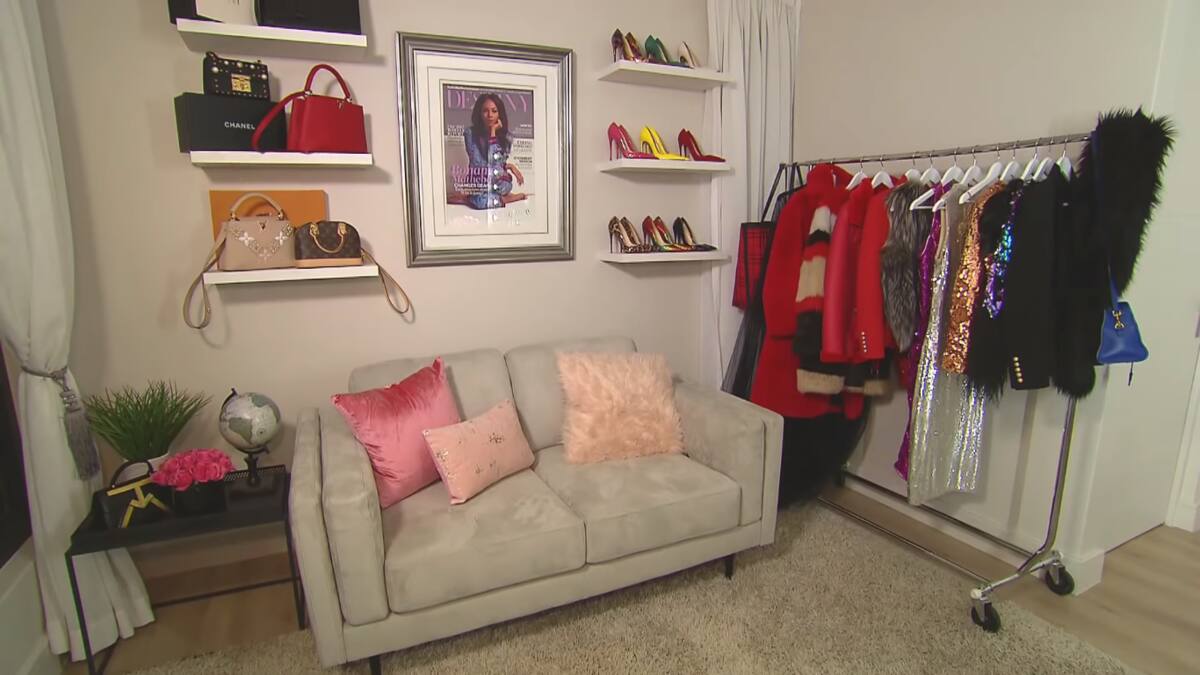 Queen B admits to the love of surrounding herself with trendy shoes, clothing, handbags, and makeups. This glam room is full of luxurious clothing items rarely seen anywhere else
The new house has more to offer to its residents for its best fitting and finishes in the industry. With it comes an opulent view not only to the outside but also its inside. The open living area, spacious en suite bedroom, and private swimming pool also tell the same story.
Bonang Matheba car
Did we just say car? Queen B cruises in cars and is not afraid to show off both her luxurious drives and designer home. From Mercedes Benz to Range Rover she has them all in the fleet of other leading cars in the automobile industry. Check out some of her top pick drives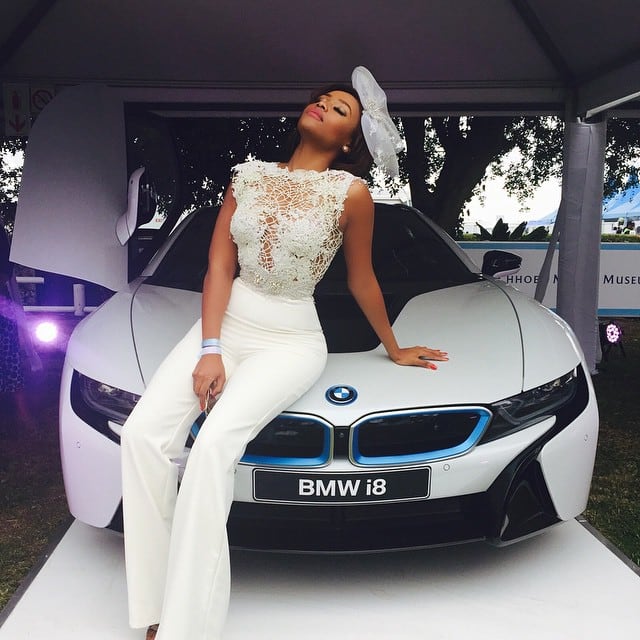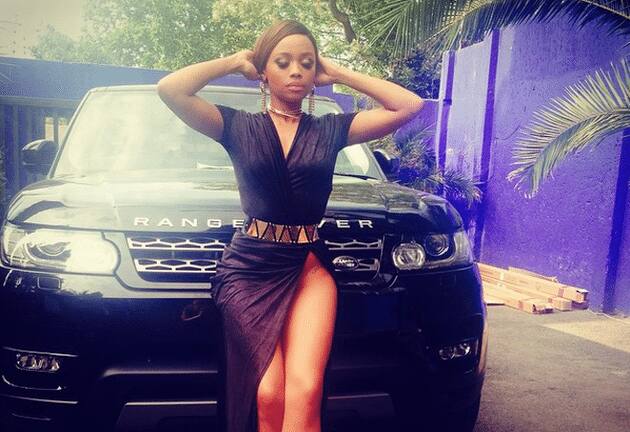 READ ALSO: 10 inside facts on the multi-talented Bonang Matheba
Bonang Matheba is no ordinary woman given that she has achieved much at thirty-one years of age. Bonang Matheba house, which she calls her piece of heaven, is now a top trending topic in town expressing her vibe for life and the good things it has to offer, as clearly discussed above. Here is the complete Top Billing Youtube clip of Bonang's apartment.
READ ALSO:
Source: Briefly.co.za