How to cancel DStv subscription? The only guide you need
DStv is among the largest satellite TV service providers in contemporary South Africa. The platform has grown enormously since its launch in 1995, especially before the spread of online streaming services. While DStv has numerous South African clients, an active user might want to cancel their subscription for several reasons. In such an instance, learning how to cancel DStv can save you time and money.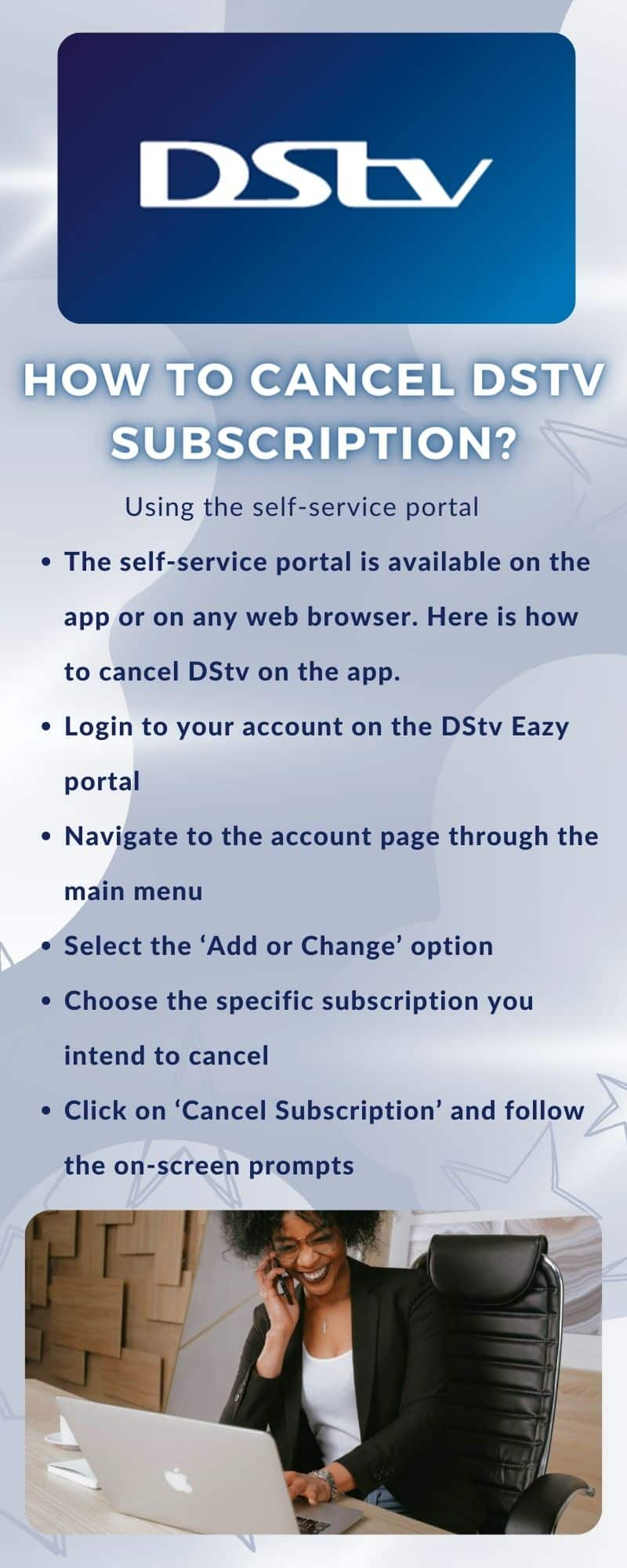 In the wake of rising DStv subscription costs and the availability of online film and series streaming apps, one can see why some people might want to cancel their DStv accounts. If you are one of those, you should learn how to cancel DStv immediately.
How to cancel DStv subscription in South Africa in 2023
Have you ever wondered how to cancel your DStv subscription in 2023? Here is a look at the different methods you can use to cancel your subscription.
Using the self-service portal
The self-service portal is available on the app or on any web browser. Here is how to cancel DStv on the app.
Login to your account on the DStv Eazy portal.
Navigate to the account page through the main menu.
Select the Add or Change option.
Choose the specific subscription you intend to cancel.
Click on Cancel Subscription and follow the on-screen prompts to complete the process.
NB: If you have been asking how to cancel Showmax on the DStv self-service portal, you will also follow the steps above. You should choose Showmax as the specific subscription you wish to cancel.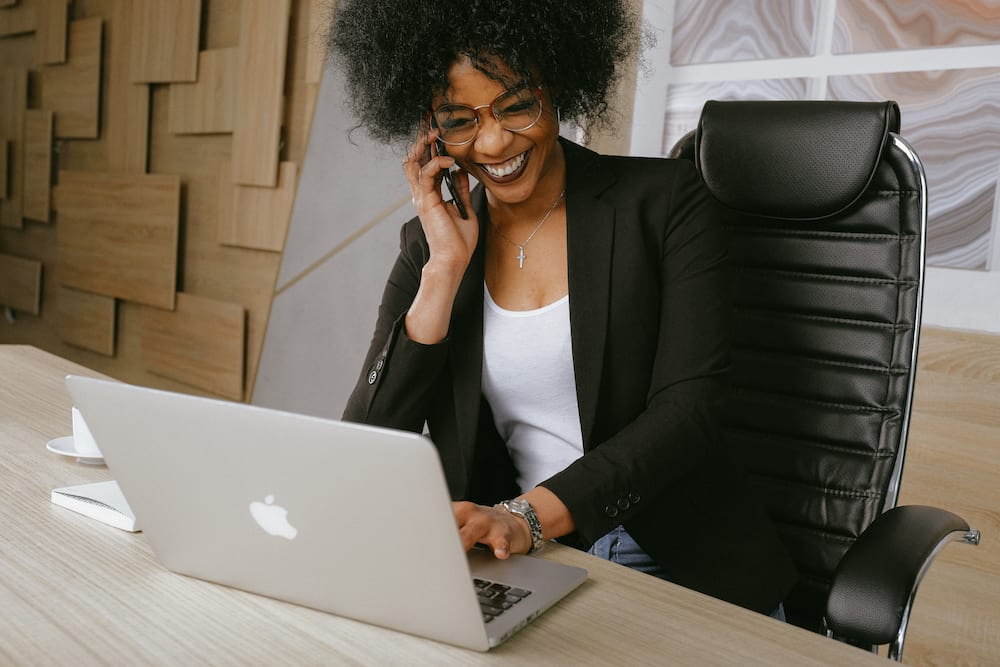 Visiting a customer service centre
Multichoice, the company that owns DStv, has multiple customer service centres in South Africa. If you experience challenges cancelling your subscription on the self-service portal, feel free to walk into one of the service centres and ask the officials to cancel your account.
You will be asked for a few details related to your account to unsubscribe from the service. Soon after, the cancellation will be done.
Contacting customer service
DStv has a decoder insurance policy that customers agree to follow before installation. If you wish to learn how to cancel DStv insurance, contacting customer service is the third option you can use.
You can call the company's customer service line if there is no Multichoice customer centre near you. An assistant will be available to help with your account closure. Use the following contact details to cancel your subscription.
DStv cancellation number: (011) 289 2222
DStv cancellation email: help@dstv.com.
Using the DStv self-service WhatsApp chat
If you wish to learn how to cancel your Showmax subscription on DStv, you can use the DStv self-service WhatsApp chat. You can also use the chat to unsubscribe from any other DStv service.
You can access the WhatsApp chat via the number 060 060 3788. Here are the steps to follow after saving the number on your smartphone so that it can reflect on your contact list.
Open WhatsApp and start a new message to the DStv self-service WhatsApp chat number.
Send a Hello or Hi to the chatbot.
The bot will avail a menu. Choose My Products.
You will then be taken through the necessary steps to cancel your subscription. This will take a short time.
Allowing your subscription to run its course
If you are not billed automatically from your account, the easiest option to cancel your subscription is to let your current payment run its course.
When you fail to renew it, the subscription will be cancelled automatically. Beware that this only works is your subscription fee is not deducted automatically from your account.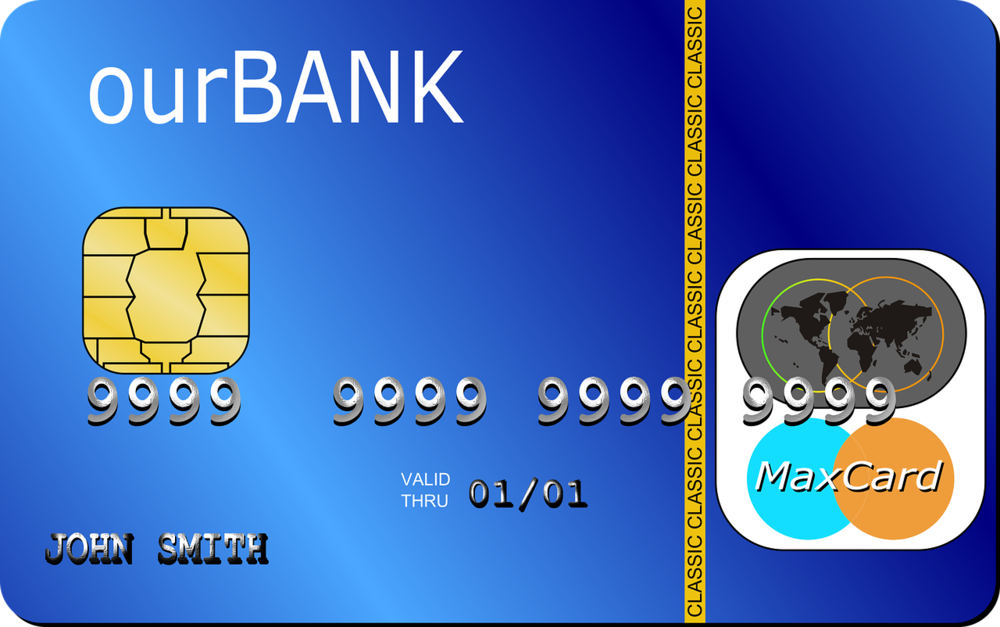 How to cancel a DStv debit order
A debit order means you have a debit card linked to your Multichoice account. This means that at the beginning of each period, funds are automatically deducted from your account to facilitate a seamless viewing experience.
To cancel the order, use any of the first four cancellation options. Alternatively, visit your bank and request a suspension of the Multichoice order.
Why do people cancel DStv?
Here is a look at some of the most common reasons for cancellation.
Cost: Some people feel that the cost of satellite television has risen to unaffordable levels.
Availability of better options: Streaming sites such as Netflix, Hulu, and Disney+ have adversely affected satellite television service providers worldwide.
The rise of the Internet: Today, most people can access content that was once exclusive to satellite TV on various platforms on the Internet.
How long does it take to cancel DStv?
It takes you a couple of minutes or less to cancel your subscription on the self-service app, portal, or call customer care. Cancelling it at the nearest DStv customer care branch will also take a short period.
What happens if I cancel DStv?
When you cancel your subscription, the company only deactivates your account at the end of the billing period. If your billing period ends on the 25th of each month and you cancel on the 10th, for instance, you can still access the services until the 25th of the same month.
What is a DStv Connect ID?
A connect ID is the means Multichoice uses to identify its clients. Whenever you call a Multichoice customer care agent, they will most probably ask for your connect ID to confirm you are the account holder.
Can I rejoin DStv after cancellation?
Yes, if you still have the necessary equipment, you can reactivate your subscription. Visit the self-service portal or use the app to rejoin by selecting your desired package. You will be allowed to reactivate your account without accruing any penalties.
How can I suspend my DStv subscription?
You can suspend your account using any of the methods explored earlier in the article.
How do I disconnect my DStv decoder?
The best way to disconnect is by engaging the services of a qualified electrician. They will help unlink the cables running from your decoder to your television or AV receiver and those from the dish to the decoder.
How can I cancel my DStv account?
You can cancel your account using one of the options discussed earlier in the article.
Figuring out how to cancel DStv comes in handy when one decides to switch from the satellite television service to something else. There are various reasons one might want to make this change, one being the subscription cost.
DISCLAIMER: This article is not sponsored by any third party. It is intended for general informational purposes only and does not address individual circumstances. It is not a substitute for professional advice or help and should not be relied on to make decisions of any kind. Any action you take upon the information presented in this article is strictly at your own risk and responsibility!
Briefly.co.za recently published the best fibre packages in South Africa in 2023. The best fibre packages save money spent on data.
The highly-competitive market is forcing internet service providers to offer various packages for different customers. As a result, low-income earners who need fast internet connection are covered.
Source: Briefly News