10 best Jennifer Lopez movies
Jennifer Lopez is a seasoned musician, actor, dancer, and producer. She made her debut in acting in 1991 in the comedy series In Living Colour. Over twenty years later, she has starred in and produced several TV series and films, and here are some of the best Jennifer Lopez movies.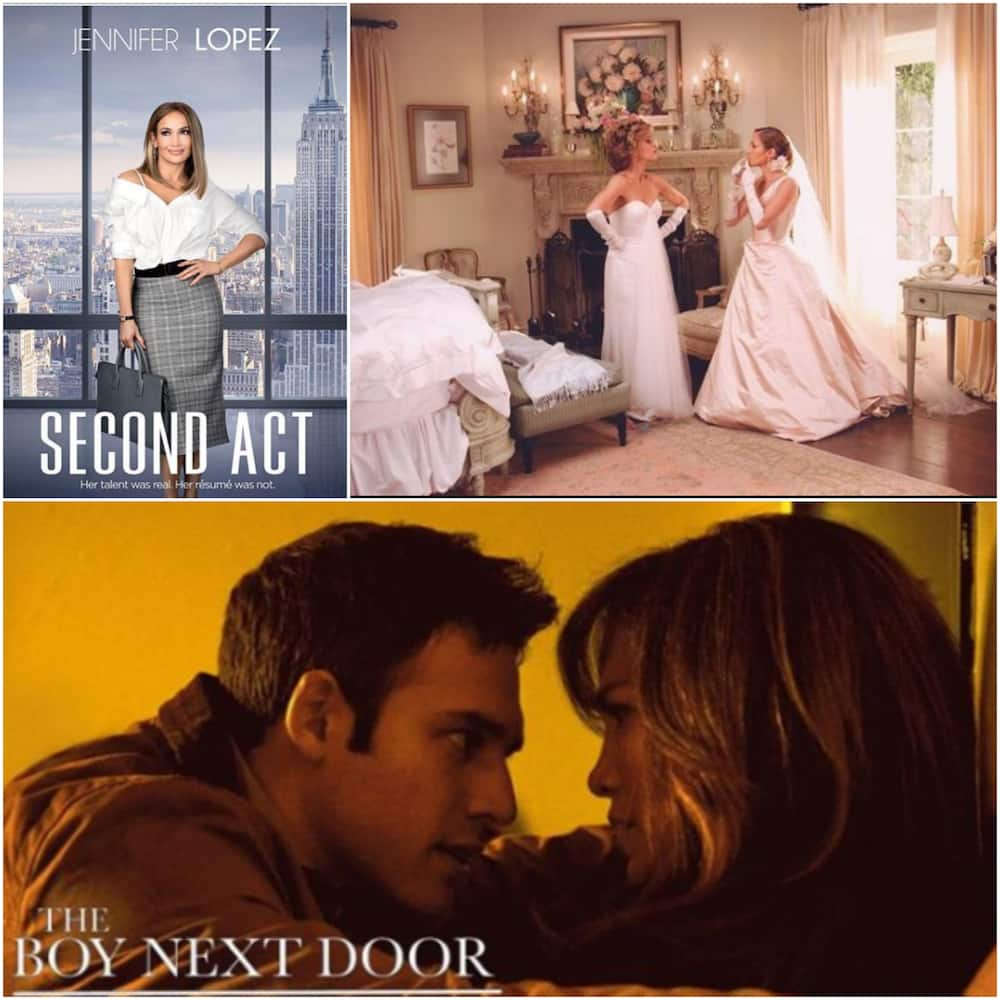 Jennifer Lopez's acting journey has not been rosy. The forty-nine-year-old actress has had to deal with several critics who doubted her skill from the onset. But, through it all, J-Lo let her work speak for itself after she got her major acting role in the movie Selina. In 1999, she released her inaugural album. By this time, she had featured in several movies including Anaconda (1997) and Out of Sight (1998). At this point, she was among Hollywood's highest-earning Latino actresses. Two years later, Jennifer released her sophomore album and the comedy/romantic film, The Wedding Planner. The movie and album debuted at number one in the same week. As a result, Jennifer Lopez became the first woman to hold such a record. With time, J-Lo has appeared in over twenty movies.
READ ALSO: 10 best Nigerian movies 2018 ranked
The best Jennifer Lopez movies
Here are some of J-Lo's best movies that you must watch.
1. Out of Sight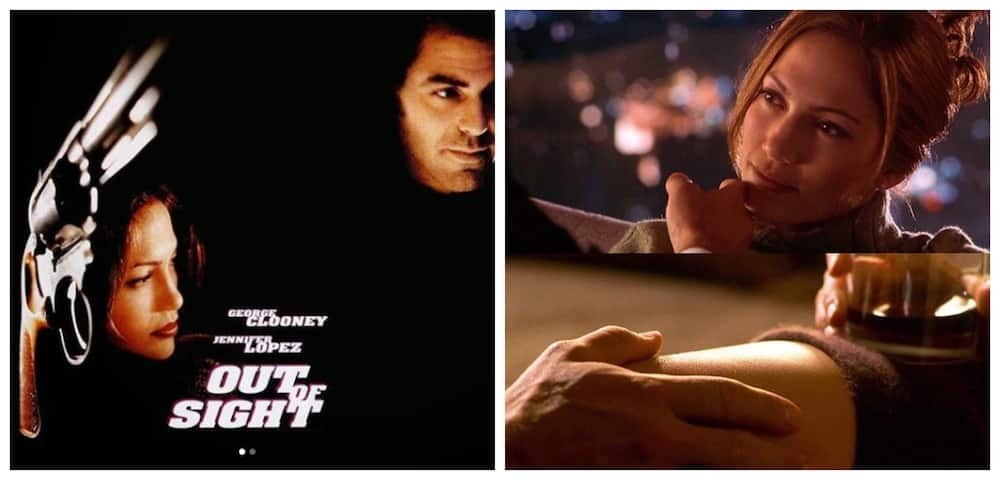 Out of Sight is a comedy crime movie based on a novel by the American writer, Elmore Leonard. The film revolves around the US Marshall, Karen Sisco, and it was played by Jennifer Lopez and the bank robber, Jack Foley and portrayed by George Clooney. Karen rides in the same vehicle with Jack when he escapes prison. She then follows him to try and arrest him. The film had a budget of $48 million and earned $77.7 million worldwide.
2. U Turn
U Turn is a 1997 crime thriller based on the novel Stray Dogs by John Ridley. The thriller tells the story of a man (Bobby) indebted to the Russian Mafia who gets stuck in Arizona on his way to Las Vegas to pay his debt. Jennifer Lopez portrays Grace McKenna, a lady who is willing to do anything to get Bobby's money. The film received mixed reviews with many displeased with its plot development. First released in August 1997, the movie had a budget of approximately $19 million but only made $6 million.
3. Selena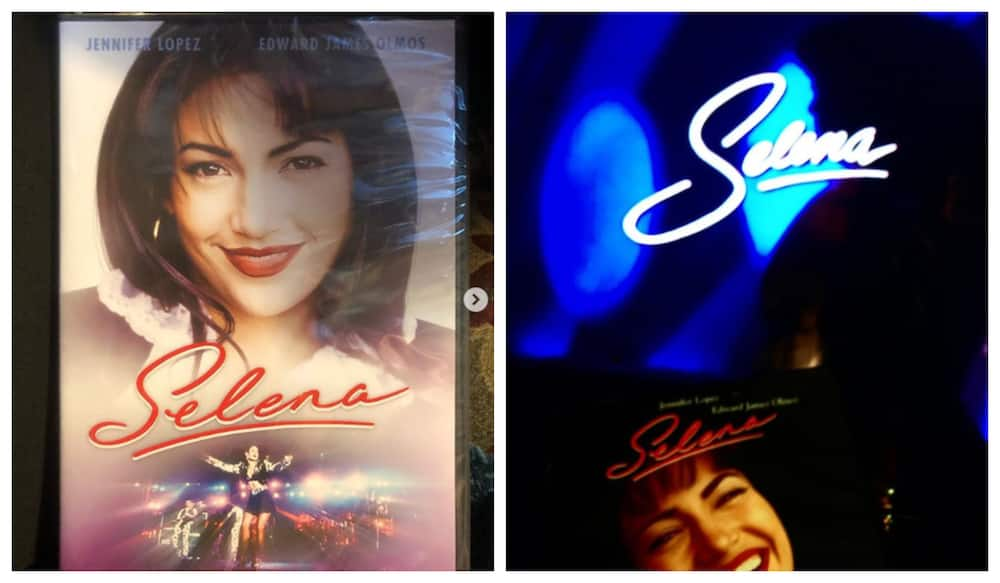 The 1997 Musical biography served as the breakout film for Jennifer Lopez. Selena is based on the life of the popular latino singer, Selena Quintanilla. Jennifer plays the teenage and adult Selena, a role that earned her praise from critics with some referring to it as a star-making role. The movie made $35.5 million worldwide in the box office against a budget of $20 million. The film is the 13th highest grossing musical biopic of all time. Jennifer Lopez won the best actress in a motion picture musical or comedy at the golden globes and the best actress at the Lone Star Film Awards.
4. The Cell
The Cell, released on August 8th, 2000, is a science fiction film that stars Jennifer Lopez as the child psychologist Dr. Catherine Deane. The movie takes viewers on a dark trip through the mind of a serial killer, which is the only way to save his last victim. The film received mixed responses with its production quality. Despite the mixed reception, the film did well in cinemas and earned $104 million against the budget of $33 million.
5. Shall We Dance
Jennifer Lopez stars in this 2004 romantic comedy-drama as Paulina, a dance teacher. She inspires the lawyer and family man, John Clark, to find the spark missing from his life. John is first attracted to a dance studio by Paulina with the intention of meeting her but ends up falling in love with dancing. The movie is a remake of a Japanese film of the same name. Shall We Dance received generally positive reviews. The film grossed $170,128,460 worldwide after showing for 133 days.
6. Bordertown
In this drama movie, Jennifer plays Lauren Adrian, an American journalist. She goes to a Mexican border town to investigate the mysterious murders of women. The motion picture is inspired by real events that occurred in Cuidad Juarez, a Mexican town that borders the United States. J-Lo also served as a producer for the insightful film. Her role as a producer and star earned her an Artist for Amnesty Award, presented by Amnesty International.
7. Blood and Wine
Blood and Wine is a neo-noir thriller that tells the story of Alex, a wine merchant who turns into a thief to try and rescue himself from drowning in debt. Jennifer Lopez plays Alex's mistress, Gabriella. Alex plans to steal a valuable necklace from the house where Gabriella works. The film got mixed responses, and you should watch it to have your own opinion.
8. Enough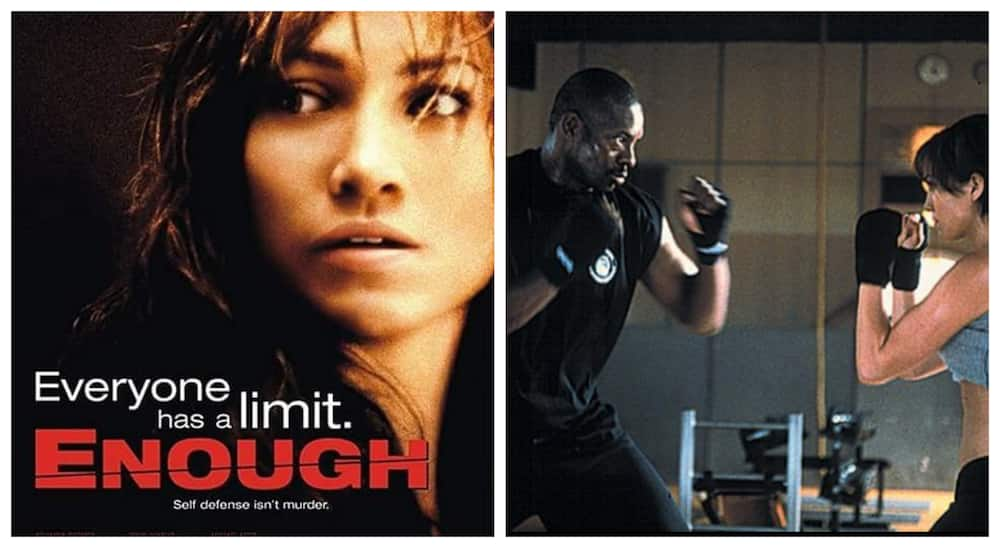 Enough is a thriller film that explores the issues of physical abuse and unfaithfulness in marriage. The movie stars Jennifer Lopez as Slim, a restaurant waitress whose life changes after she marries a wealthy man. Slim, however, does not get her happily ever after as she had hoped. She soon discovers that her husband is abusive and has an affair with another woman named Daniella. The film grossed $51,801,187 against a budget of $38 million.
9. Monster in Law
Jennifer Lopez stars as Charlotte in this 2005 romantic comedy. Her character falls in love with Dr. Kevin Fields, portrayed by Michael Vartan, soon after meeting him. The two start dating and everything goes well until Dr. Kevin introduces Charlotte, referred to often in the movie as Charlie, to his mother. The film elicited mixed feelings from critics with some finding it hilarious and others finding it plain. Monster in law was an instant box office success and grossed $154.7 million worldwide.
10. Maid in Manhattan
Maid in Manhattan, a romantic comedy, is a film starring Jennifer Lopez as Marisa Ventura, a hotel steward who falls in love with a prominent politician. The movie performed well and earned $154 million out of a budget of $55 million. The motion picture got mixed reviews from film critics. The choice to cast Jennifer Lopez, a latina, as the maid, elicited controversy as some people felt it was stereotypical.
READ ALSO: Who is Vin Diesel's wife Paloma Jiménez? Her age, movies and photos
Honorable mentions
Some of the other Jennifer Lopez movies that are worth watching include:
Angel Eyes
Angel Eyes is a romantic drama that follows the life of a Chicago police officer, Sharon Pogue, played by Jennifer, who is nearly killed by a criminal. A man known only as Catch saves her by knocking the man down before he can shoot. Catch and Sharon later go on a date and become interested in each other. The Luis Mandoki directed film grossed $24,044,532 in cinemas. Jennifer received a fair amount of acclamation from critics for her role.
The Wedding Planner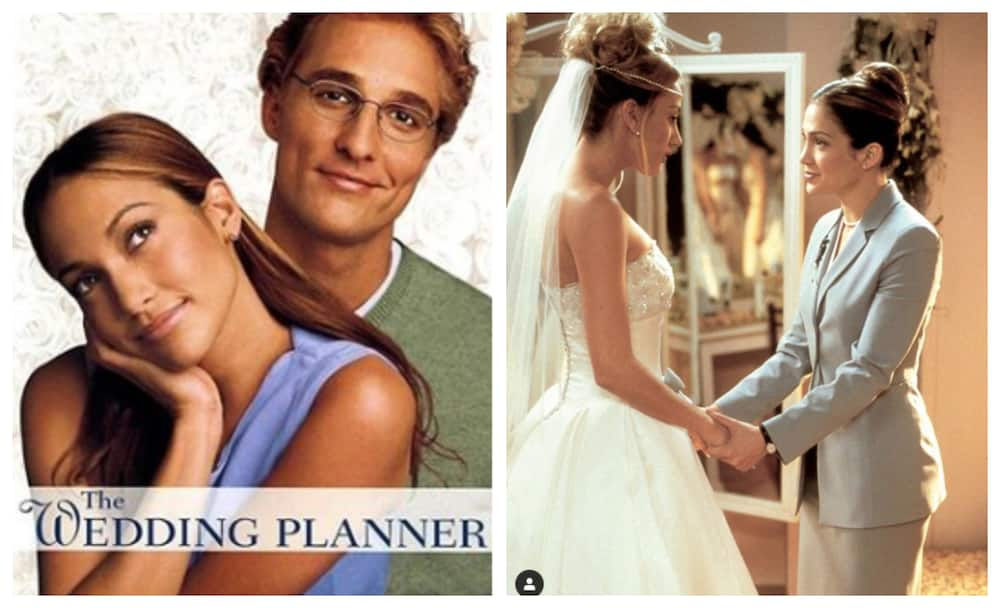 Jennifer yet again stars in this 2001 romantic comedy that is about a wedding planner and groom who fall in love. The reception of the movie was mostly negative. The film made $95 million against a budget of $35 million.
Money Train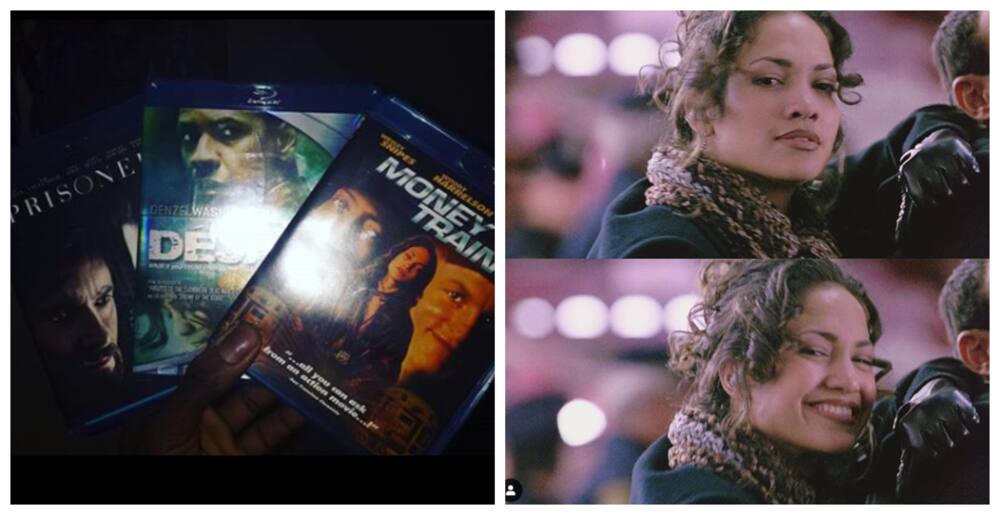 Money Train is an action film with an ensemble of huge stars for a cast. Jennifer Lopez stars in this film as Grace Santiago, an officer recently appointed to a transit cop unit. Wesley Snipes and Woody Harrelson play foster brothers John and Charlie who are in the transit unit that Grace joins. The film received negative responses from both the fans and the film critics.
El Cantante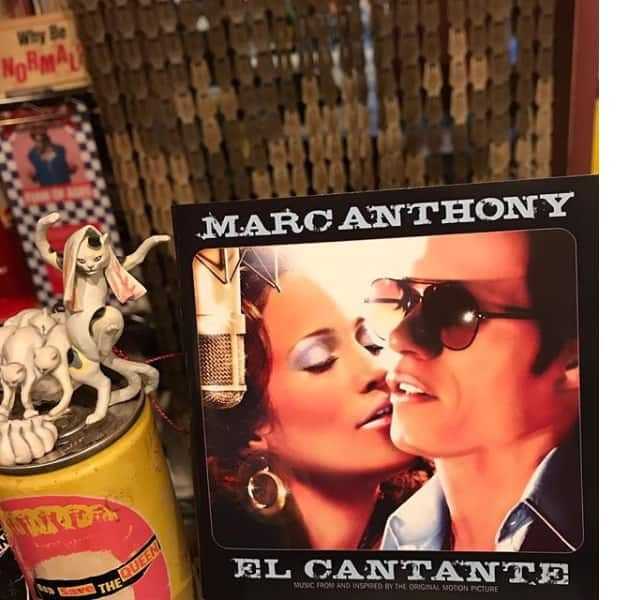 El Cantante is yet another biographical film that stars Jennifer Lopez. She also produced the movie and contributed to the soundtrack. She portrays Puchi, Hector Lavoe's wife, and narrates the story. The biography is about Hector Lavoe's life as a famous salsa singer. Hector, played by Marc Anthony, struggled with fame and alcohol addiction. Jennifer and Marc also produced the film's soundtrack. The motion picture made $24,521,525 including DVD sales.
My Family
My Family is a dramatic film that tells the story of three generations of a Mexican American family. Jenifer Lopez plays the young version of Maria, wife of Jose, the first member of the family to migrate to the United States. Jennifer's role is minor. The movie grossed $11 million against a budget of $3 million. The movie was a success and received positive reviews from most critics.
Jennifer Lopez movies on Netflix
You can stream most of J-Lo's movies on Netflix including old projects like Anaconda, Enough, and Shall We Dance among others. Also, Netflix is working on a Selena series similar to the movie. However, they have not announced the person who will portray Selena in the series.
Jennifer Lopez new movie
Currently, Jennifer is promoting the 2018 comedy/dance film Second Act released on December 6th, 2018 (Australia). So far, the movie has a rating of 6.1/10 on IMDb and 38% on Rotten Tomatoes.
READ ALSO: New South African movies 2018
Jennifer Lopez has been in the industry for over two decades now. Through it all, J-Lo has had ups and downs. It is encouraging to see Jennifer Lopez movies evolving to highlight her strengths as an actress.
READ ALSO:
List of the best South African movies ever
List of famous South Africans
List of Afrikaans actors
List of hottest South African actresses with pictures
Who is Dwayne Johnson's wife Lauren Hashian? Her age, height, songs, movies, net worth, and pics
Source: Briefly News