What does Joey Heatherton today look like: Full biography
The American star, Joey Heatherton, was the famous US sex symbol between the 1960s and 1970s. She participated in Bob Hope's USO tours for over a decade, and the events helped build her fan-base to millions. Moreover, her fans remember how exciting it was watching the actress' films, My Blood Runs Cold (1965) and The Happy Hooker Goes to Washington (1977). Besides the special bond she had with her fans, most of them also hated her dramatic nature. The actress' life was full of scandals. Furthermore, the millennial generation finds her dressing style attractive and quite normal in the 21st century, even though it was deemed indecent during her years of fame.
In 1960, the actress got her first role on television as a spoiled kid in the early episodes of Route 66. Television show production and filmmakers contracted for more troubled teenager roles afterwards because of her sexy-kid appearance. Critics perceived the sensual dancing moves she showcased on television as cheap and filthy eroticism. Is Joey Heatherton still alive? Yes.
Joey Heatherton profile summary
Full name: Davenie Johanna Heatherton
Date of birth: 14th September 1944
Age: 76 years
Career: Actress, dancer, and singer
Nationality: American
Joey Heatherton biography
She was born on 14th September 1944 in Rockville Centre, a posh residential suburb in New York. Her brother was a year older than her. He chose to be a DJ and made a fortune out of it. Johanna's family nicknamed her Joey, and she made it her trademark. How much is Joey Heatherton worth? Celebrity Net Worth states that she has around $5 million net worth. Below are captivating Joey Heatherton pictures and the full story about her life.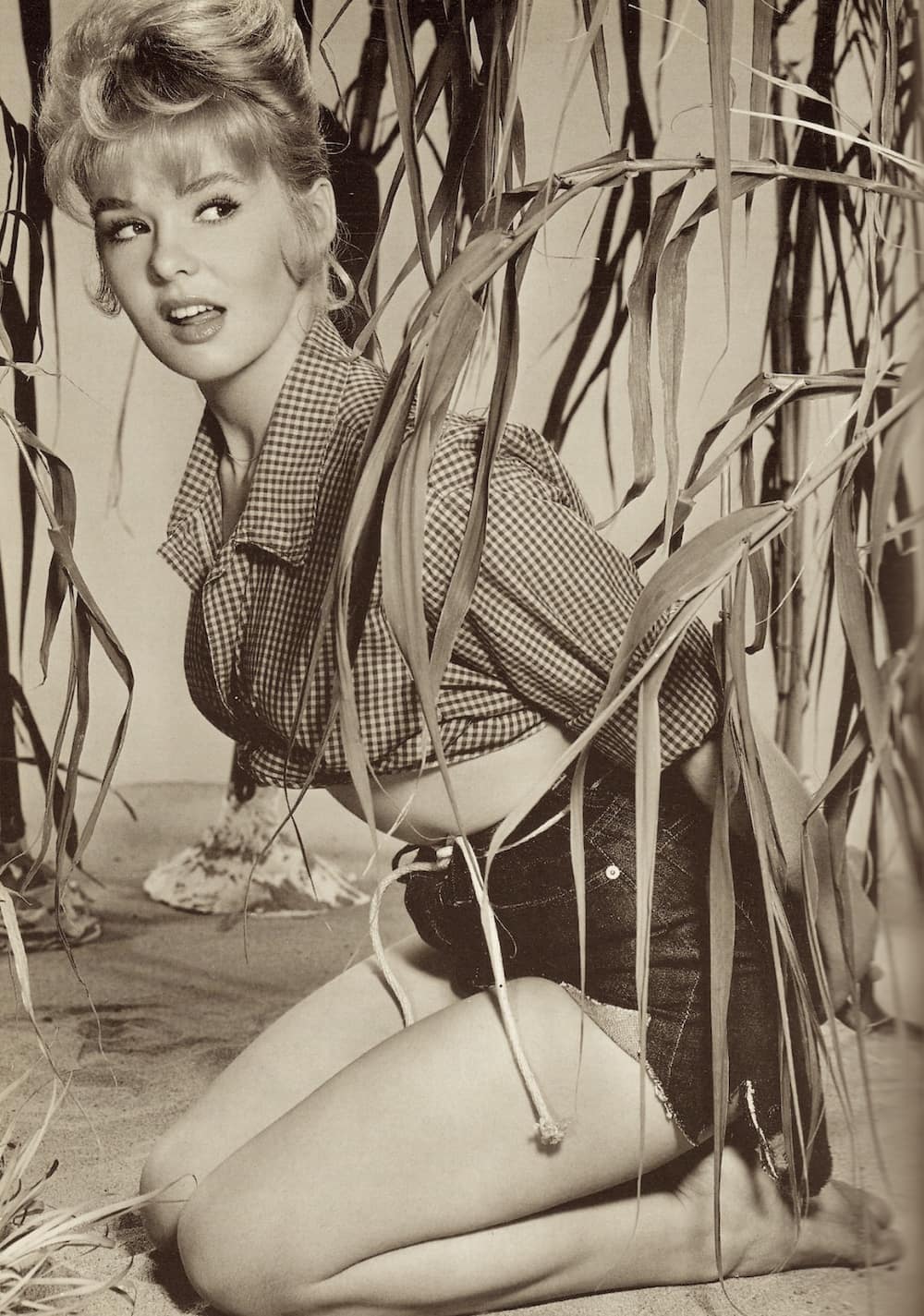 Who is Joey Heatherton father? Joey's father, Ray Heatherton, was a renowned media personality. The Broadway star from the show Babes in Arms was also the host of New York's most popular children's program named The Merry Mailman. Ray and his wife met while performing in Babes in Arms.
She attended Saint Agnes Academy, a Catholic grade and high school, and she learnt ballet dancing for four years from George Balanchine, a prominent choreographer and dancer. The girls later studied modern jazz dance, voice, and dramatics. Johanna started her career as a child actress in her father's children's show. In 1959, Broadway hired the 15-year-old actress to join The Sound of Music show as Perry Como's secret admirer.
The show later changed its name to Perry Como's Kraft Music Hall, and it made her famous nationwide. In the same year, her first song, That's How It Goes (or I'll Be Seeing You), did not hit. Three years later, Johanna swept her fans off their feet with three heart-soothing singles. The 1972's first Joey Heatherton album came out. Its cover song, Gone, by Ferlin Husky was on Billboard's Hot 100 for 15 weeks.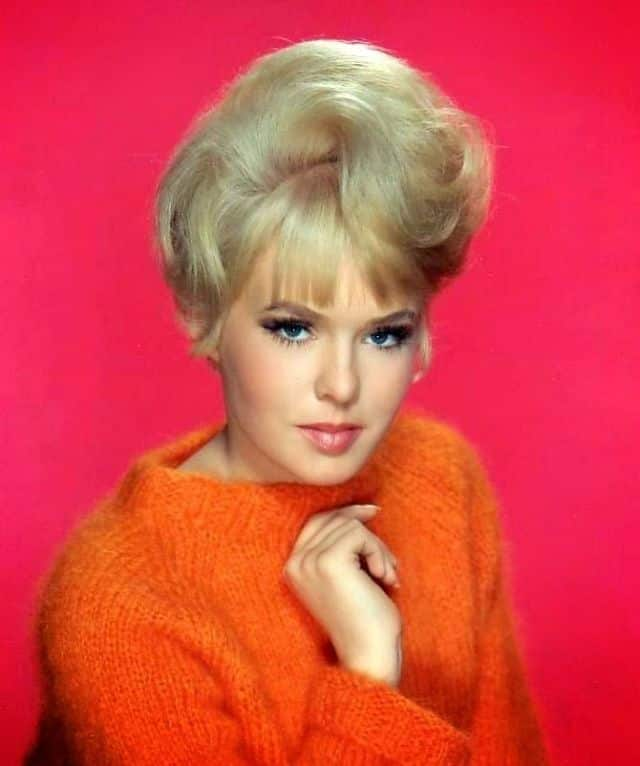 Furthermore, the star appeared naked in the Playboy film's issue and agreed to a topless photoshoot while filming Bluebeard. Joey Heatherton SERTA commercial for the brand's mattress got people seated at the edges of their seats. The Perfect Sleeper advert played a critical role in SERTA's success.
Joey Heatherton where is she now? Joey Heatherton now and then pictures reveal a massive physical transformation. Although the star looks older now, she is still beautiful.
Joey Heatherton and Lance Rentzel's divorce
In April 1969, Joey Heatherton married Thomas Lance Rentzel, a former NFL football player in the US. He played for Los Angeles' Rams, Minnesota's Vikings, and Dallas' Cowboys football teams. The former player was arrested in 1970 for showing his nudity to a ten-year-old girl.
The court gave him a suspended sentence because he pleaded guilty and promised to seek psychiatric treatment. Johanna filed for divorce in September 1971, and the court finalized the process in 1972. The actress's career went down the drain because Lance's shameful incident sent her into depression. Who is married to Joey Heatherton? The 76-year-old former actress is single.
Joey Heatherton's scandals
In 2014, she was accused of attacking her neighbour inside their apartments' building's lobby and hitting her with a high-heeled shoe. Johanna and her upstairs neighbour, Chandra Arend, allegedly never got along because of noise.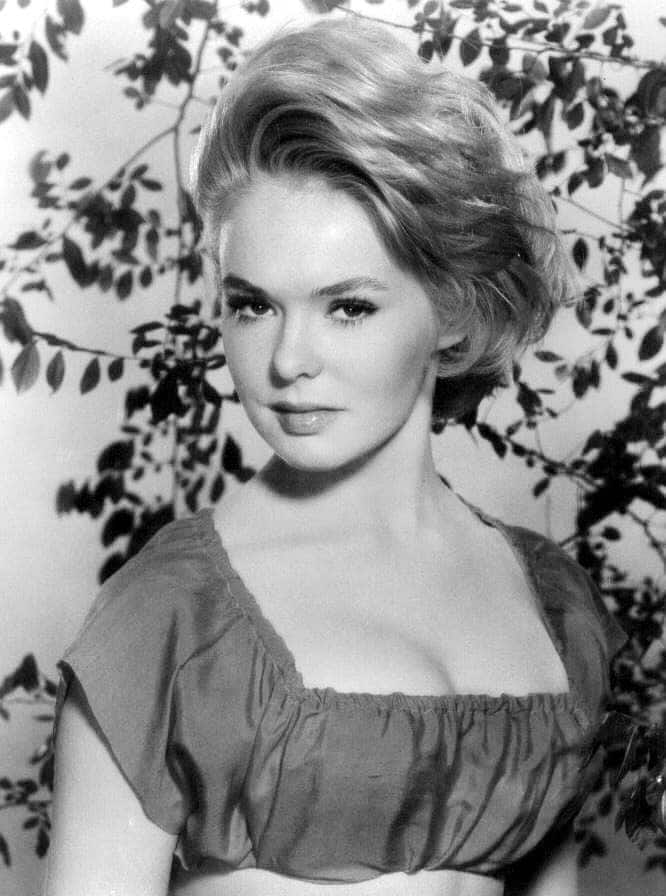 Chandra's blender's irritating morning sounds would make Johanna bang the ceiling to silence her in vain. Nevertheless, Chandra did seek the court's restraining order against her attacker because she was afraid the case would be dismissed.
On 30th August 1986, the police arrested Joey in New York for assaulting her ex-lover and ex-manager named Jerry Fisher. She stabbed him with a steak knife during a heated argument. Jerry dropped the assault charges against her after the local hospital discharged him.
During the assault arrest, she handed her purse to the police, for they doubted her words. The cops found a foil packet of cocaine inside the bag and charged her with a drugs possession offence. The court dismissed the accusations in October 1987, citing that she had the right to refuse a purse search during the police arrest process.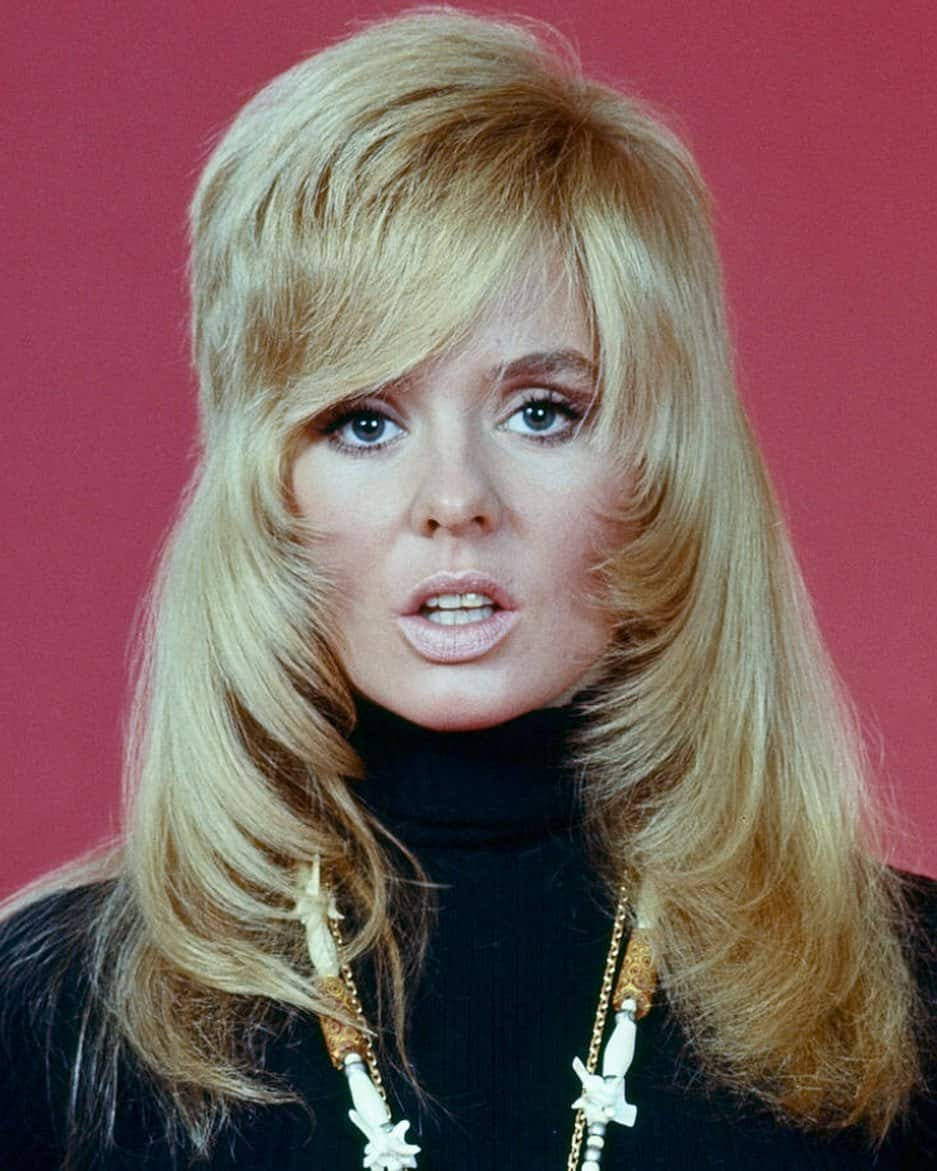 The actress was acquitted of disturbing the peace and interfering with a government agent's duties on 8th July 1985. It is alleged that she slapped and pulled a clerk's hair at a Passport Agency office in Manhattan, USA.
In July 1985, she pleaded not guilty to theft charges from a Long Island-based hotel and spa. The business claimed she owed them a $4,906 bill for using their accommodation services in 1984.
Joey Heatherton had millions of followers because of her pouty, sullen, snarly, excruciatingly inviting appeal. However, most of them admit that they no longer recognized their free-spirited and jovial idol after her ex-husband's scandal. The incident changed her character completely.
READ ALSO: Penuell Maduna bio: age, wife, qualifications, salary, books, net worth
Briefly.co.za featured the story of SA's political figure, Penuell Maduna. He served as the Deputy Minister of Home Affairs after the 1994 elections and was appointed to occupy the Minister of Mineral and Energy Affairs office in June 1996.
Honourable Maduna diligently served as a board member of the faculty of law at the University of Witwatersrand. The leader was also the Minister of Justice and Constitutional Development from June 1994 to 2004.
Source: Briefly News