Penuell Maduna bio: age, wife, qualifications, salary, books, net worth
Penuell Mpapa Maduna, commonly known as Penuell Maduna, is a South African political leader. He was appointed Deputy Minister of Home Affairs after the 1994 elections. In June 1996, he was appointed Minister of Mineral and Energy Affairs.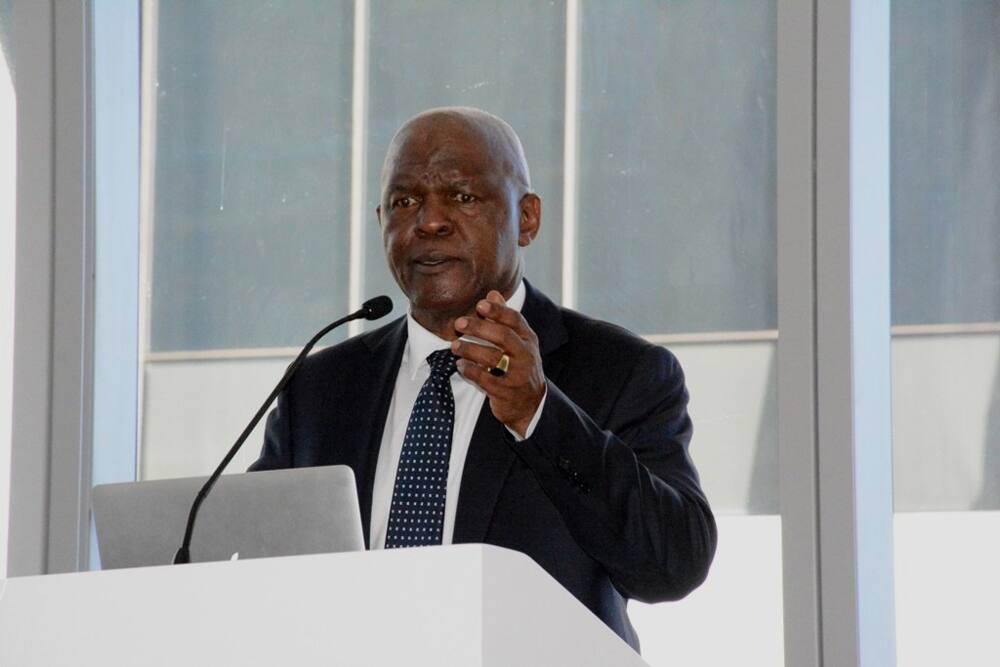 Penuell has held different leadership positions in the country over the years. He is a member of the board of the faculty of law at the University of Witwatersrand. He was the Minister of Justice and Constitutional Development from June 1994 until 2004, when he retired from office.
Penuell Maduna profile summary
Full name: Penuell Mpapa Maduna
Date of birth: 29th December 1952
Place of birth: Johannesburg, South Africa
Nationality: South African
Ethnicity: Black
Marital status: Divorced
Spouse: Nompumelelo Maduna
Profession: Political leader
Penuell Maduna biography
The leader was born on 29th December 1952 in Johannesburg, South Africa. His full name is Penuell Mpapa Maduna. Penuell's father passed away soon after his birth. He has not offered any information about his mother.
Penuell Maduna family details, such as siblings, are not publicly known as well. Maduna was raised by his grandmother, who was an ANC card-carrying member. As a result, he was exposed to politics at a very tender age.
He joined Eshowe Government Bantu School in Natal, where he graduated in 1975. Later, he enrolled at the University of Zululand with the aid of bursary to study law. During his first year at the university, he was elected chairperson of the interim committee.
He was mandated with the task of reviving the SASO branch structures. He held the position until 1974. While in Harare, he completed his LLB degree at the University of Zimbabwe. During the Codesa phase of the negotiations, he completed his master's degree at the University of Witwatersrand.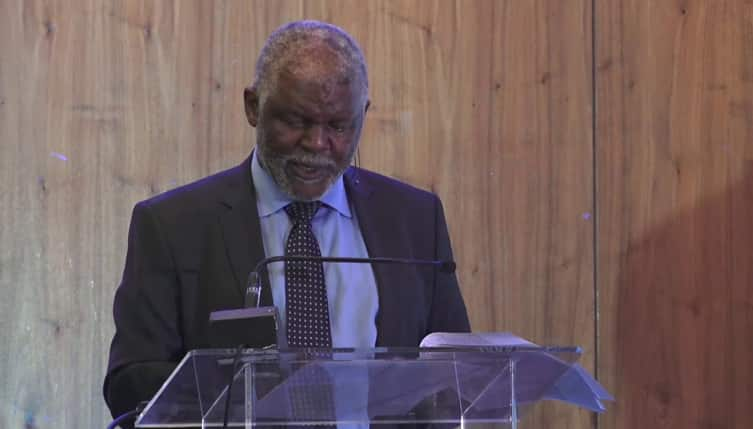 Here is the list of his qualifications:
Bachelor of Laws Degree from the University of Zimbabwe
A B. Luris from the University of South Africa
Masters of Law Degree from the University of the Witwatersrand
A Low-Level Design from the University of South Africa
Higher Diploma in Tax Law
Career
Dr Penuell Maduna left the country and travelled to Swaziland with the help of the ANC party. However, he was arrested in 1983 and deported from Swaziland along with other ANC members. He started working for the ANC in Mozambique, Tanzania, and Harare.
While at the ANC headquarters in Lusaka, Zambia, he was one of the founder members of the party's constitutional committee. Maduna was also closely involved with developing the party's constitutional guidelines from 1985. This took place via:
The Harare Declaration in 1989
Codesa in 1991 and 1992
The negotiation process at the World Trade Centre in 1993
He has held different leadership positions as follows:
1994 elections - He was appointed Deputy Minister of Home Affairs
June 1996 - He was appointed Minister of Mineral and Energy Affairs
June 1999 - He was appointed Minister of Justice and Constitutional Development
At the moment, he holds the following positions:
A partner at the Bowman Gilfillan's partnership board
A non-executive director of Eland Platinum Holdings Limited
Chairman of SAB Zenzele Holdings Limited
Deputy chairman of Sasol Oil Proprietary Limited
After leaving the political and courtroom arena, he has found a new career venture in the cattle-breeding circles. Penuell Maduna farming venture entails the ownership of the Nokhala Bonsmara Stud.
Penuell Maduna books
Penuell Maduna SAB chairman is a successful author in his rights as well. He co-authored the Fundamental Rights in the New Constitution with Azhar Cachalia. The book was published in 1994.
Penuell Maduna wife and kids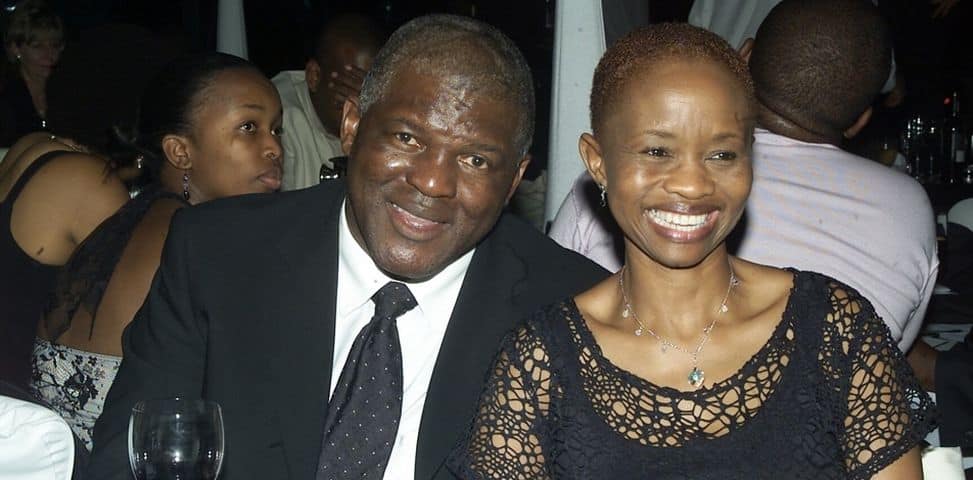 Penuell is a divorced man. Previously, he was married to Nompumelelo Maduna in a very private wedding ceremony. Penuell Maduna ex-wife Nompumelelo is a successful businesswoman. She is the chief operating officer of NOOA Petroleum.
The former cabinet minister and Nompumelelo Maduna have two adult children. One of Penuell Maduna sons is Lerato Maduna, but another kid's name is not publicly known.
Net worth
Penuell has been in the political arena since his days as a university student. He has held different positions in the government as well as other high-end companies in the country. He has also ventured into other business endeavours such as farming and authoring.
Penuell Maduna net worth is not publicly known, although it is evident that he had made a lot of wealth from all his business and career ventures.
Penuell Maduna is one of the most successful and respected individuals in South Africa. He is an admitted attorney, notary, and conveyancer. Penuell has achieved so much in his life and career, serving as a role model to both the young and old.
READ ALSO: Dricus Du Plessis bio: age, partner, UFC, fights, record, salary, net worth, profile
Briefly.co.za reported about the biography of Dricus Du Plessis. Dricus is a middleweight fighter in the UFC and also a submission expert. Out of his 15 wins, nine of them were through submission. He is also proficient in knockouts as he has six of them to his name. Additionally, in his first four professional MMA matches, he had a winning streak of four fights.
Since Dricus Du Plessis started his fighting career, he has set a mind-blowing record. With only two losses out of 17 fights that he has engaged in, he is one of the fast-rising mixed martial artists in the world. A notable record that he set was during his fight against veteran Markus Perez, whom he won in the first round.
Source: Briefly News