Who is Trevor Noah girlfriend, Minka Kelly?
Trevor Noah, Mzansi's most beloved son, is on the headlines, and it is not as per the norm; his achievements. He is topping the headlines because of his alleged relationship with Minka Kelly. Who is she? How about availing the details of the star to find out who she is?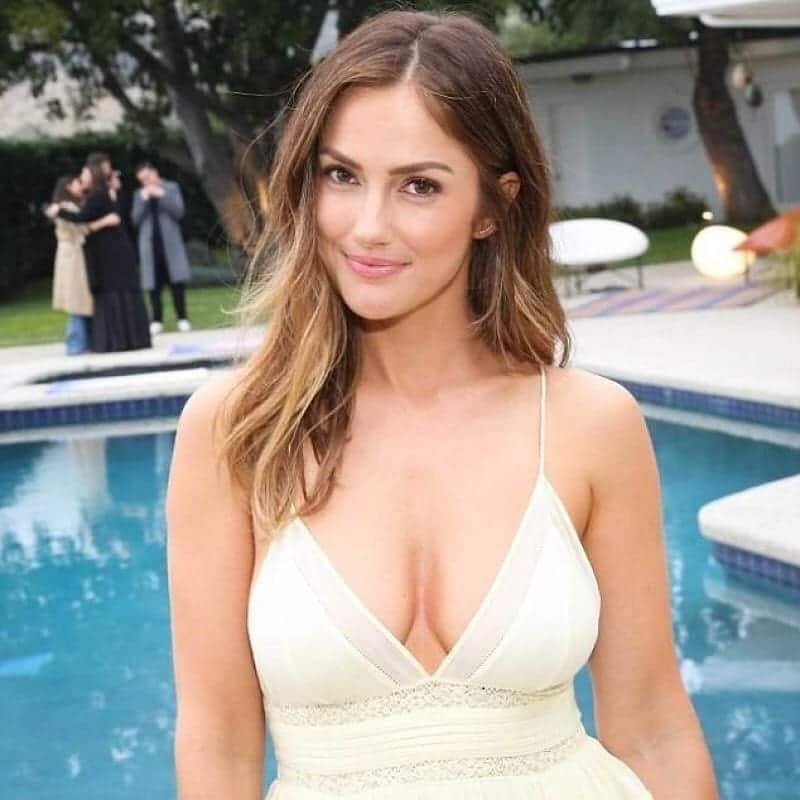 If you are a fan of Hollywood content, Minka Kelly is not a stranger to you. For more than a decade, she has been gracing the screens in your most favourite movies and TV shows. Is it true that she is dating Trevor Noah? You might want to read on for more details.
Minka Kelly profile
Real name: Minka Dumont Dufay
Date of birth: 24th June 1980
Place of birth: Los Angeles, California
Minka Kelly nationality: American
Education: Valley High School
Profession: Model and actress
Minka Kelly height: 1.65m
Instagram: minkakelly
Twitter: @minkakelly
Minka Kelly biography
The speculated Trevor Noah new girlfriend is a forty-year-old star who puts her public profile to good use. With close to 1 million followers on Instagram and over 290k followers on Twitter, Kelly is championing the Black Lives Matter campaign. Apart from her admirable career, she is also the International Fund for Animal Welfare (IFAW).
Minka Kelly age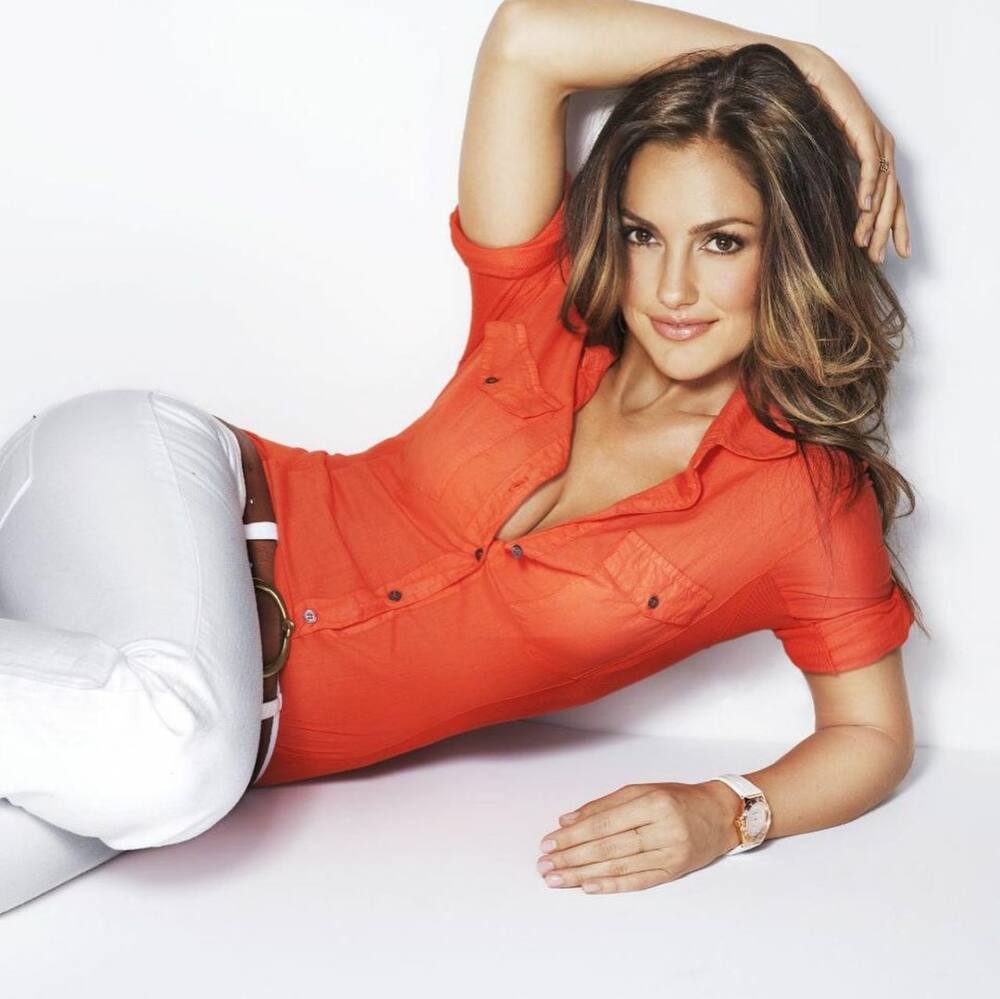 Minka Dumont Dufay was born on 24th June 1980 in Los Angeles, California. As of January 2021, she is forty years old. Interestingly, she would easily pass for a twenty-five-year-old.
Minka Kelly parents
She was the only child of the late Maureen Dumont Kelly and Rick Dufay, the former Aerosmith guitarist. She grew up under the care of her mother, who worked several jobs to earn a livelihood. As a result, she ended up settling in Mexico. Maureen passed on in 2008 at the age of 51.
Minka Kelly acting career
Minka is not new on the screens. For more than ten years, she has carved a covetable acting career culminating in her featuring in some of the best-selling movies and TV shows. Some of the most successful projects that she has featured in include Jane the Virgin, Legends of Tomorrow, to mention a few.
Minka Kelly TV movies
She made her debut into the acting scene in 2003 when she featured in The Turbo Charged Prelude for 2 Fast 2 Furious. She has since then featured in the following movies,
Devil's Highway
The Pumpkin Karver
The Kingdom
State's Evidence
500 Days of Summer
Just Go with It
The Roommate
Searching for Sonny
Papa: Hemingway in Cuba
The World Made Straight
The Butler
Naked
Away and Back
She's in Portland
Night Hunter
Minka Kelly TV shows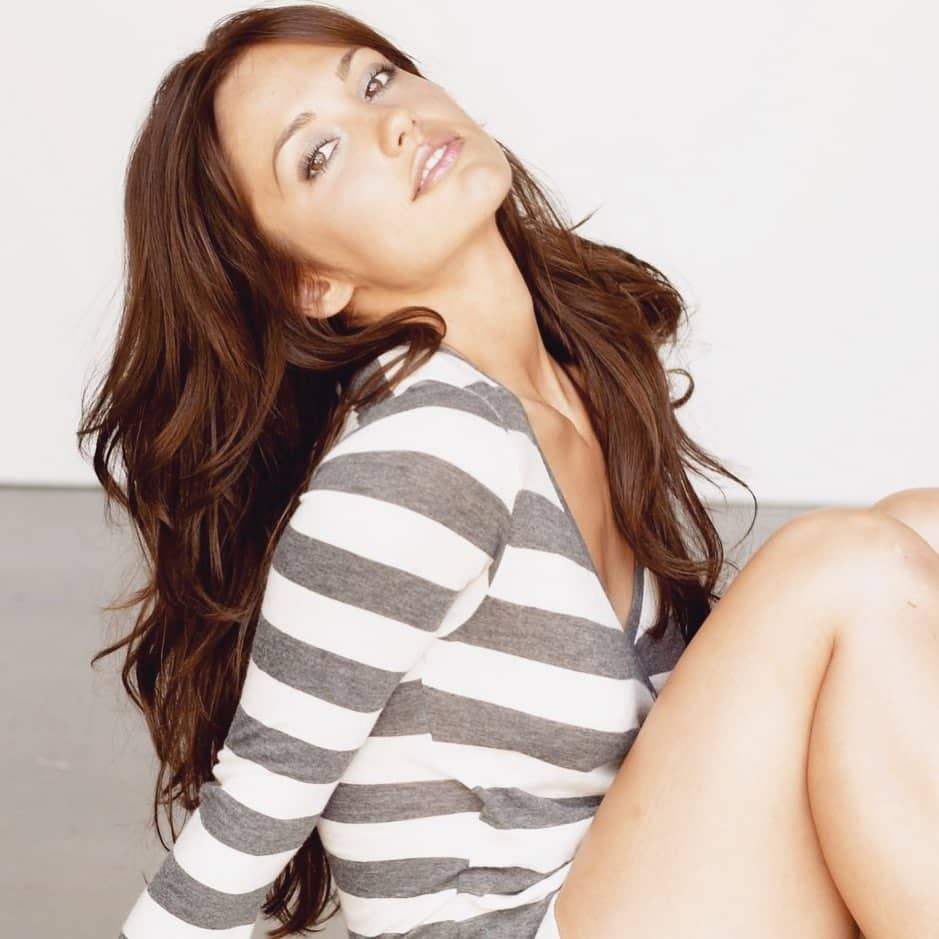 Apart from the movies, she has also featured in the following TV shows,
Cracking Up
American Dreams
Friday Night Lights
Drake & Josh
Entourage
Body Politic
What I Like About You
Jane the Virgin
Charlie's Angels
Drunk History
The Beach House
Titans
Man Seeking Woman
Almost Humans
Legends of Tomorrow
Bull
Robot chicken
The Path
Featuring in these shows significantly influenced her transcendence to fame. In 2011, through a poll, she was certified as a household name. Her beauty also saw her land the opportunity to be featured in the Hot 100 section of the Maxim Magazine.
Minka Kelly nominations
Her acting career influenced her nominations for some of the most coveted awards like;
The Teen Choice Awards in 2009 and 2011
MTV Movie Awards for 2011
Minka Kelly dating life
In 2007, Kelly was reported to be dating Chris Evans; however, they broke up and later rekindled their relationship in 2012. In 2013, they broke up again. In May 2008, she got into a relationship with Derek Jeter, a baseball player at the New York Yankees. Derek Jeter was Minka Kelly boyfriend up until August 2011. In January 2018, she broke up with Grey's Anatomy's Jesse Williams, whom she had been seeing for a couple of months. At the time of their relationship, Jesse was going through his divorce battle with his ex-wife, Aryn Drake-Lee.
Minka Kelly and Trevor Noah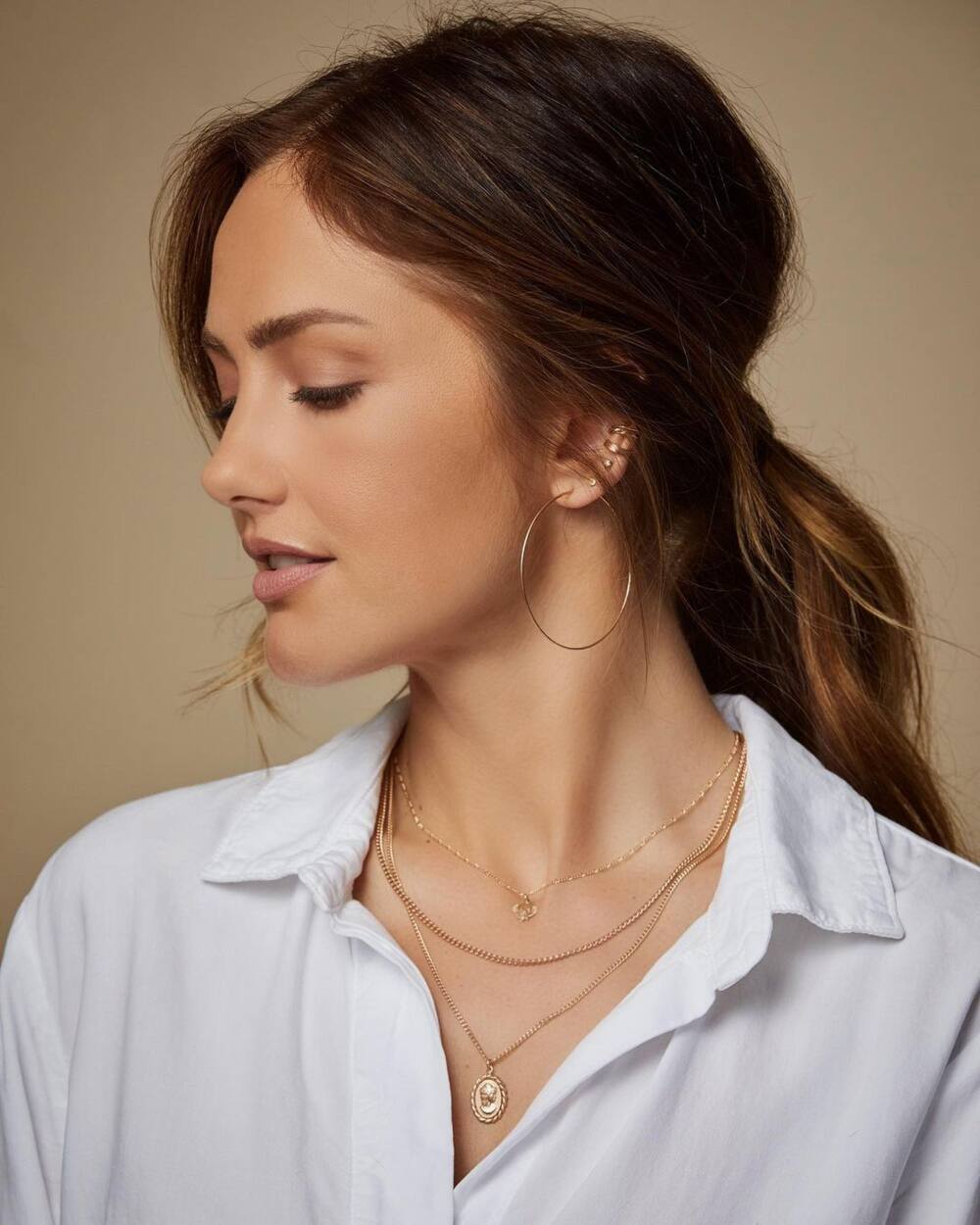 Even though Trevor Noah and Minka Kelly have not yet come out to confirm the claims of them being together, the public is piecing up the pieces of the puzzle. Speculations of them dating came out in August 2020, and they were alleged to have quarantined together. According to a source who spoke to E Online, Minka Kelly and Trevor had been dating for several months. The source stated that the lockdown measures had helped them keep their relationship under the radar and that they were living together in New York.
Months after the speculations came up, another source confirmed to People that the couple was still going on strong and were planning to move in together. Despite the two choosing to be mum about the relationship, the source made the following remarks about them,
It is a very serious relationship. They are very happy. They are still really happy and in love. They are making plans for a future together, and it is a very stable relationship. They have been spending time between coasts over the last year and had been looking for a place in L.A. as a couple.
Moving in together?
Another piece of the puzzle is that Trevor Noah bought a mansion worth $27.5 million in Be-Air at the end of December. According to speculations, that is the house Trevor Noah and his girlfriend will be moving into. According to the LA Times, he sold one of Trevor Noah houses months before purchasing the new home. In 2019, he dropped a whopping $20.5 million for a dramatic mansion, although he ended up selling it last summer for $21.7 million.
The 11,000 square-foot mansion has more than enough room for the couple. It boasts of twelve bathrooms and six bedrooms spread across its three stories. The other features of the house include a gym, a screening room, a steam room, a library, a wine room, and a chef's kitchen. The backyard of the home boasts of a spa, a swimming pool, an outdoor bar, a cabana, a kitchen, and a sun deck. It also has a rooftop terrace.
Keeping the relationship under the radar
As a celebrity, it is difficult to keep some of the personal issues to yourself. However, Minka has chosen an interesting way of maintaining her personal space. She ensures that her issues do not find their way on social media. Therefore, she has not been documenting so much about her life during the quarantine. To avoid speculations, she has been focusing on the campaigns regarding black people.
On the other hand, Trevor Noah has equally laid a low profile since 2017 when he broke up with Jordyn Taylor. Before then, Noah was so vocal about his struggles with relationships and how much effort he had to put in building his confidence. It is not clear why the two broke up, but the funnyman chose to take a different route regarding his talk show, The Daily Show, to discuss social justice and politics.
Minka Kelly net worth
According to celebritynetworth.com, the actress has a net worth of $5 million. She has earned a fortune through her career as an actress and model. She had featured in some of the best-selling productions.
Frequently asked questions
As a celebrity, fans will always want to find out the details about your personal life. Therefore, the answers to these questions will help you in knowing Minka Kelly more. Some of them will provide a recap of her life before the speculations of Trevor Noah dating came up.
Is Minka Kelly in a relationship?
According to a source, there are speculations that she is Trevor Noah's girlfriend. The rumours about them dating sparked in August 2020, and they were said to have quarantined together. However, the funnyman and the actress have not addressed the matter. Nonetheless, there are claims that their relationship is serious and that they are moving in together.
Who is Minka Kelly's father?
She is the daughter of Rick Dufay, who is a former Aerosmith guitarist. Kelly grew up under her mother's care, and her mother settled in New Mexico after living in several communities. She passed on at the age of fifty-one.
What ethnicity is Minka Kelly?
Minka Kelly was born in Los Angeles, California. She is the only child of the late Maureen Dumont Kelly and Rick Dufay. Kelly is of French, Irish, and Dutch-Indonesian ancestry.
Why did Trevor Noah and Jordyn Taylor split?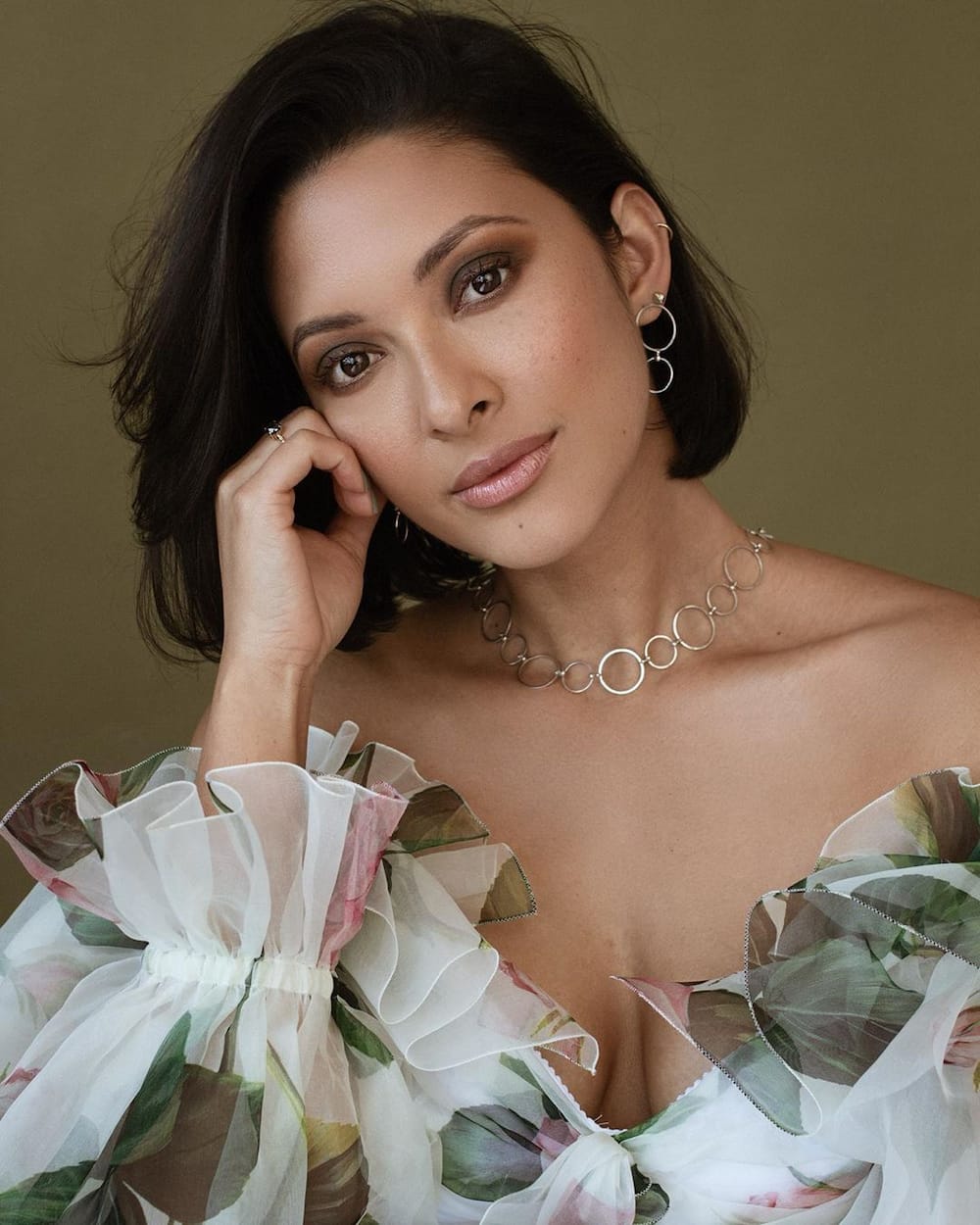 Trevor Noah and Jordyn Taylor had dated for four years before the breakup. He opened up about the end of the relationship through an Instagram Q&A session, although he did not explain what caused the end of the relationship. Trevor was Jordyn's first serious relationship after she lost her fiance.
Is Trevor Noah still married?
The funnyman is currently not married; he is speculated to be in a relationship with Minka Kelly. Between 2015 and 2019, he was romantically involved with Jordyn Taylor, although they broke up. Fans are hopeful that his relationship with Minka will lead to a beautiful marriage.
So far, neither Minka Kelly nor Trevor Noah has come out to admit that they are together. However, the claims convince us that they are seeing each other. Stick around for more details on whether Minka Kelly will acknowledge that she is Trevor Noah's girlfriend.
READ ALSO: Michael B Jordan bio: age, relationship status, family, Sexiest Man Alive, net worth
Briefly.co.za recently published exciting facts about Michael B Jordan biography. The talented actor and model was recently recognised as the Sexiest Man Alive, and fans have been drooling at his pictures. Do you think he deserves the title?
Source: Briefly News