Trevor Noah is of many talents. He is a writer, comedian, political commentator, producer, actor and to top it up, he is a television host. Trevor was born in Johannesburg and he started his career as an actor and a presenter in 2002 in his motherland, South Africa. Trevor Noah biography is quite interesting as he is a very talented man. Read down below to know more about his life struggles, dreams, and achievements.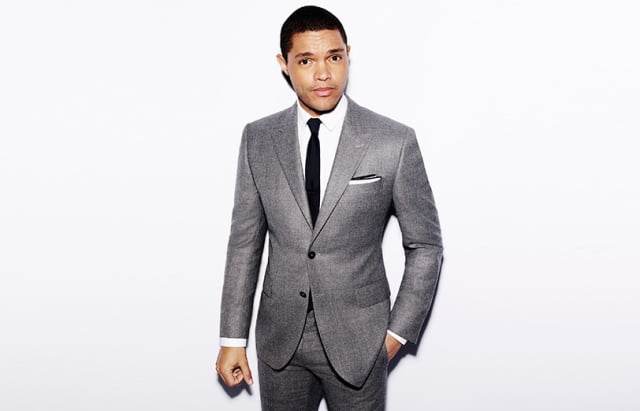 Here is Trevor Noah biography that has everything you need to know about one of the best stand up comedians in the world right now who hails from South Africa.
Trevor Noah profile
Born: Feb 20th 1984
Age: 34 years' old
Country of Origin: South Africa
Marital Status: In a relationship
Occupation Comedian: TV host, writer, actor and producer
Notable works and Roles: The Daily show, Born a Crime, Black Panther
Facebook: Facebook.com/OfficialTrevorNoah
Instagram: Trevornoah
Trevor Noah Biography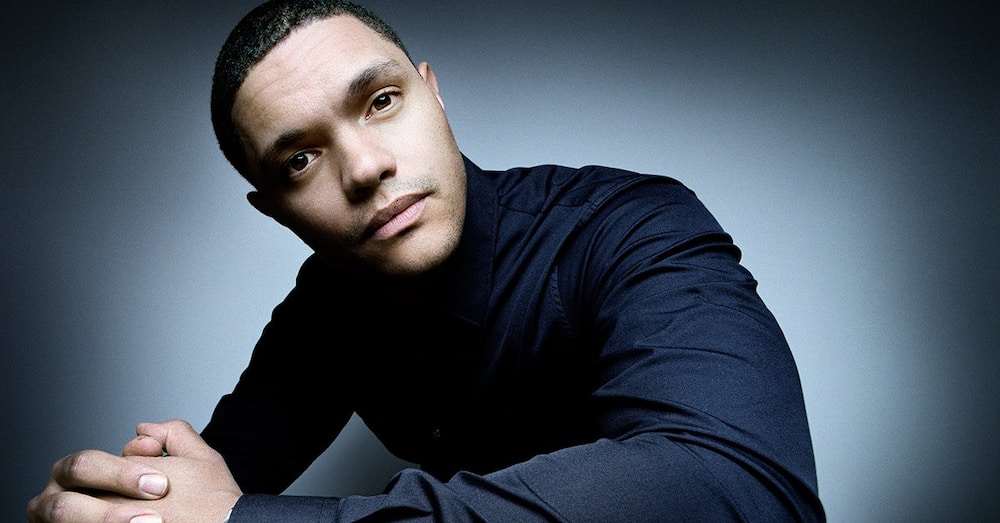 Trevor Noah was born in South Africa during the height of the apartheid regime. This brought a rather awkward scenario in their family because he was raised in a black family with him being a biracial child. He once stated that the situation was so dire that he could not even walk on the streets freely with his mother because as soon as police were spotted, they could not even hold hands." I felt like a bag of weed", cited Trevor in his autobiography. During apartheid, sexual relations with people of a different race were a heinous crime, and he was born of a Swiss-German dad and a Xhosa mom. He grew up in Soweto, a slum designed by the oppressors to be like a prison for blacks, alongside his grandmother and other relatives where he learned norms and several languages of black community. Mostly, he associated and grew up among the blacks; hence, he identifies himself as black despite the fact that he is of a mixed race.
Trevor attended Maryvale college, a well to do private Catholic school where classes were taught by nuns. This was supported and financed by the company his mother was working at. Coincidentally, around the time, the apartheid regime was coming to an end and schools were accepting students of all colours. He also attended a government public school, H.A Jack Primary after grade 6. He went through Sandringham school for his secondary education, and in his book Born a Crime, he is quoted saying that he wanted to pursue computer programming after high school but could not proceed to university due to the lack of tuition fees.
Family
Trevor Noah father Robert was an expatriate, and he met Patricia Nombuyiselo Noah, Trevor Noah mother, in downtown Johannesburg and could not stay together as the prevailing laws curtailed such relations. According to his own book, Robert was a mystery to Trevor because he never knew where his father grew up, never knew his paternal grandparents and other relatives from his father's side. He also describes his mother as a strict disciplinarian and staunch Christian who is deeply religious. He emphasizes the later by saying that his childhood involved church, at least four times a week and on Sundays and that they would go to three different churches.
Later on, Trevor Noah mother married Abel Shingange Ngisaveni, an auto mechanic from Tzaneen in Gazankula in 1992, and they bore Trevor Noah Siblings Andrew and Isaac. Abel's mechanic business went under and he spiraled into alcoholism and physical abuse of both Trevor and his mom. It is at this tumultuous time that Trevor Noah brother Isaac was born. All this climaxed when Abel shot Trevor Noah mother in the head and luckily she survived the ordeal. The bullet went through the base of her head avoiding all major and delicate organs. He was tried for attempted Murder and later sentenced to three years of correctional supervision.
Since 2015, Trevor Noah Jordin Taylor have been in a relationship. Jordyn Taylor is a model and a singer, and Noah, despite his personality, has kept this affair private.
Career
Trevor Noah career spans many years from him being a ghetto DJ to a radio host to a comedian and TV host. After attaining the age of eighteen, he landed a minor role in a South African soap opera isindigo. He later abandoned radio to primarily focus on comedy. He has held a couple of television hosting roles including working with South Africa Broadcasting Corporation and having roles in the following shows The real Goboza, Run The Adventure and Siyadlala.
Trevor then moved to the United States of America where he has appeared on many shows including The tonight show, where he boasts of being the first comedian from Africa to be hosted in the show; moreover, he was the first at the late show with David Letterman. He has also made cameo appearances in Black Panther and American Vandal
In December 2014, he was the Senior International correspondent for the Daily Show, and in March 2015, comedy central announced that he will be presenting the show instead of Jon Stewart. During the early days of this show, the ratings of the show dipped, and he was faced with controversy over a number of his jokes that were thought to be making fun of the Jews. His response was "To reduce my views to a handful of jokes that didn't land is not a true reflection of my character, nor my evolution as a comedian." South African Jewish Board of Deputies and Comedy Central rallied behind him. Later on, fans started appreciating him more. Noah's notable success in the show propelled him to get two comedy specials one on comedy central and another on Netflix. He also got a gig on the production and hosting of the annual end of year specials for comedy central.
Trevor Noah Net worth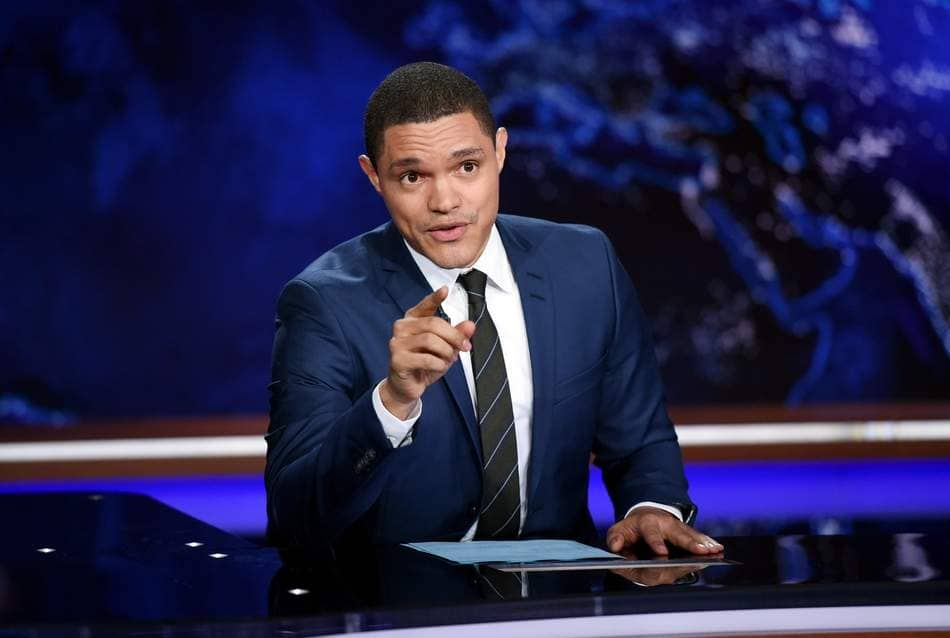 Trevor Noah net worth 2018 is estimated at $13 million. In wake of this, many of his fans have taken to social media asking him if he gives back to society given his lavish lifestyle. He thus launched a foundation in his name to do charity work helping the less fortunate youth. Trevor Noah past also involved humble beginnings as he stated in his book that he once slept in cars in his stepfathers' garage.
Trevor House
In 2017, Noah acquired a new 3596 square foot apartment in Manhattan New York City valued at $10 million. This house is somewhat identical to a 5-star hotel suite with 3 bedrooms and 5 baths with little-enhanced features to make it more homelike.
Trevor Noah once owned a Lamborghini and a Porsche which he later sold after settling in New York. He currently is a member of a car club; thus, he has access to whatever car he chooses.
Trevor Books and Awards
One major thing in Trevor Noah's endeavor is his autobiography Born a Crime. This book is a collection of his personal tales and experiences of growing up in South Africa, giving readers a look at what has shaped and influenced him. After announcing that his book has been published, numerous book reviewers and enthusiasts received it warmly. Quickly, it became a #1 NEW YORK TIMES Bestseller and has received critical acclaim for its humorous undertones, and thus became named one of the best books of the year by various reviewers including Esquire, NPR and The New York Times. A movie adaptation of the same was announced starring Lupita Nyongo as Patricia. Noah's performance on its audio-book made it among the highest rated audiobooks in 2016. He also announced the writing of another book in February 2018. The Daily Show writing staff together with Noah will soon release a book comprising of numerous Tramp tweets and a special feature-foreword written by award-winning historian Jon Meacham.
In 2012, he won South African Comics' Choice Award comic choice of the year.
In 2014 and 2015, he was awarded the MTV Africa Music Awards personality of the year.
Primetime Emmy Award Outstanding Short Form Variety Series (the Daily Show)
MTV Movie and TV Awards Best Host (The Daily Show with Trevor Noah)
He has received numerous nominations in 2018 including NAACP Image Awards, Writers Guild of America Award, GLAAD Media Award and Primetime Emmy Award and People's Choice Awards.
Trevor Noah currently has a new standup comedy special" son of Patricia" premiering on November 20th, 2018 on Netflix.
Influences
Trevor Noah has occasionally stated that he drew inspiration from Eddie Murphy, Bill Cosby, Chris Rock and David Chappelle who gave him a perspective of modern black comedians. He has also cited that Jon Stewart, whom he succeeded in The Daily Show, is his Mentor and has positively impacted him.
We now believe that you know more about Trevor Noah biography. This actor boasts of speaking Xhosa English, Zulu, German, Afrikaan, Tsonga, Sotho and Tswana.
READ ALSO:
Who is Trevor Noah girlfriend?
Trevor Noah book review and summary
Best Trevor Noah quotes about love and life
Trever Noah house in New York