Alexandra Cane bio: age, Black Coffee, job, weight loss, hot pictures, profile
Social media always leaves people with something to talk about. The slightest move that one makes can turn to be a whole fuss. If you have been keen, you must have noticed that DJ Black Coffee is the talk of the platform. Interestingly, it has nothing to do with his music or his marriage that has been on the rocks. The whole abuzz on social media is about Alexandra Cane, a model with whom he is rumoured to be in a romantic relationship with. Would you like to know more about the lady that is making Mzansi restless?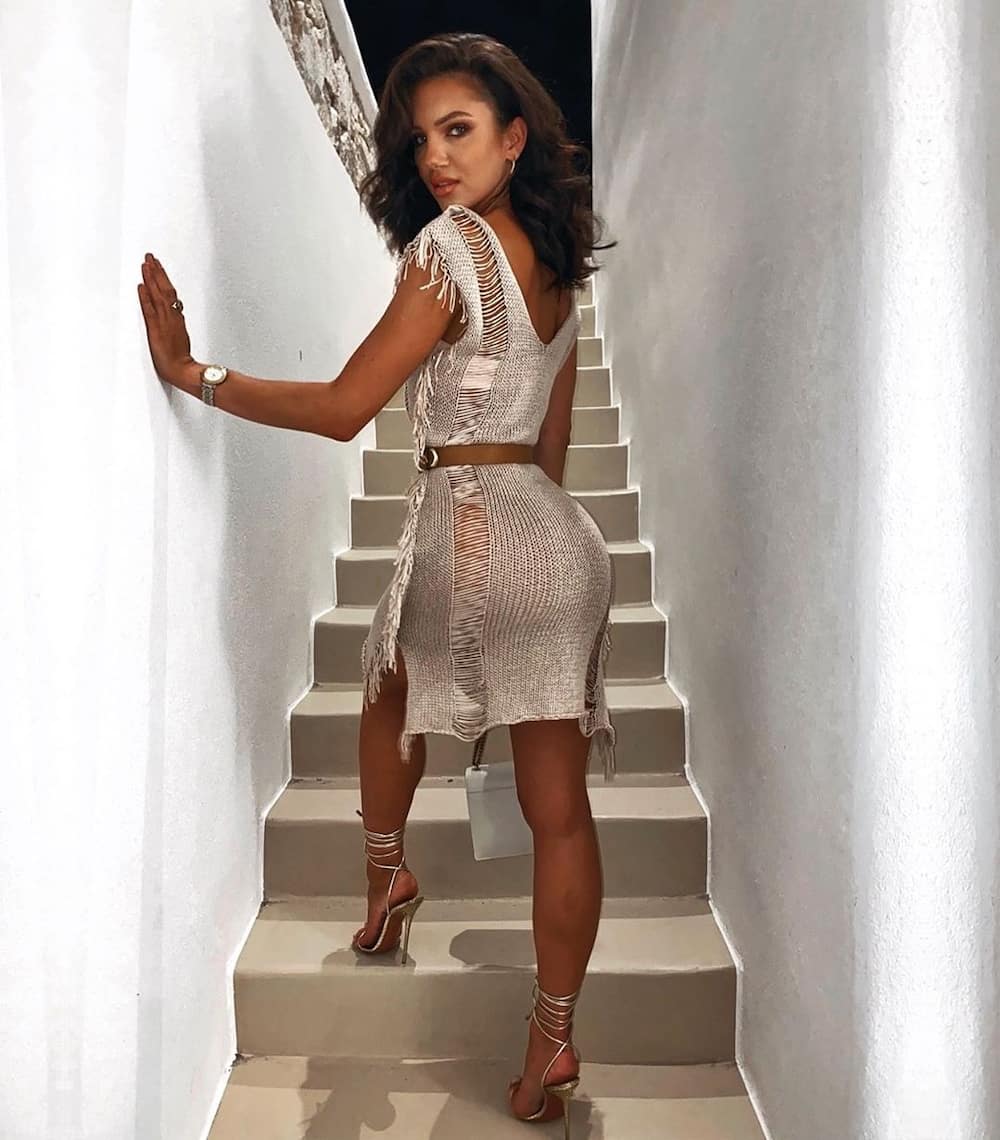 Alexandra Cane is not a new name on the streets. She featured in a reality dating show that put her on the map because of her charm. As a result, she attracted a high number of followers on her social media platforms. She has also worked with renowned makeup artists like Anna in the Ice Queen and Glittery Bones look.
Alexandra Cane profile
Full name: Alexandra Cane
Nickname: Alex
Date of birth: 9th June 1991
Place of birth: Hertfordshire, England.
Education: National Diploma in Beauty Therapy Science
Profession: Professional make up artist
Weight: 57 kg
Height: 5 feet 7 inches
Alexandra Cane Twitter @alexandracane
Alexandra Cane biography
She was born and raised in England. During her childhood days, she realised that she had a thing for makeup; hence, she invested her energy in learning the hacks and tricks of the art. She pursued a diploma in art.
Alexandra Cane age
She was born on 9th June 1991 in Hertfordshire, England. Therefore, she is twenty-nine years old as of 2020.
READ ALSO: Nathan Ake proposes to girlfriend shortly after agreeing move to Man City
Alexandra Cane job
She is a professional makeup artist, and sometimes she works as a model. To top it up, she is also a social media influencer, as she boasts of more than 1.4 million followers on Instagram and more than 88,000 followers on Twitter. She discovered that she was passionate about makeup during her teenage years; hence, she spent the better part of training herself. She later pursued a National Diploma in Beauty Therapy Science at the DFMA Academy. After her studies, she has worked with some of the celebrity makeup artists and hairstylists.
Her work has been featured on platforms like the London Fashion Week, The National Wedding Show and Oxford Fashion Week. She has also worked with celebrities and models like Demi Rose Mawby.
Alexandra Cane weight loss
Over the past three months, the model has lost a significant amount of weight. Those that knew her before can attest to it. She went from 70 kg to 57 kg within three months. She insists that The Happy Body Plan, Alexandra Cane body plan, played a key role in the transformation.
READ ALSO: Black Coffee trends after flirty exchange with Alexandra Cane
Alexandra Cane Love Island
Alex saw the need to tone her body after she had featured in the fourth season of Love Island. In the dating show, she was coupled up with Alex G before mutually ending their relationship. She was eliminated a few days before the season finale.
She insists that Alexandra Cane Happy Body Plan has played a significant role in helping her lead a healthy lifestyle. She also acknowledges that it has also impacted her mental state significantly. To crown it all, she denies having undergone any cosmetic surgery to attain her body physique. However, she admitted to having had a botox.
READ ALSO: Enhle Mbali: Mzansi compares Black Coffee's ex to Alexandra Cane
Alexandra Cane diet
Healthy eating is another crucial element that played a role in her weight loss journey. She also incorporated workouts in her routine, and they have paid off. She shares information about her routine and her journey on Alexandra Cane YouTube channel, where she has na audience of more than 77,000 subscribers. Therefore, if you wish to know more about her journey, you could hope on there for details.
Alexandra Cane and Black Coffee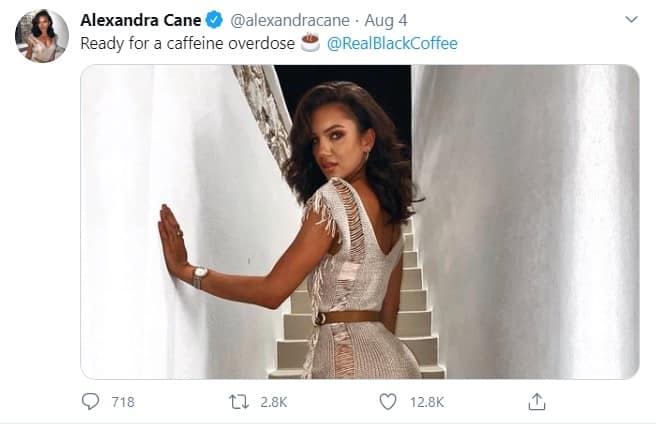 The interaction on Twitter between Alexandra Cane, the former Love Island contestant, and DJ Black Coffee, a renowned South African record producer and DJ, has caused many comments. The interaction between the two has left many presuming that they could be dating. Replying to the tweet, DJ Black Coffee said, "let's go."
Alex replied to his retweet with a cheeky emoji. Interestingly, both the DJ and Alexa are in Mykonos, Greece, where he has gone on tour. The little chat has caused an uproar on social media as most people believe that the duo could be dating.
In July 2020, it was reported that Enhle Mbali and the DJ had not come to a consensus regarding their divorce as Enhle had demanded R4 million. She had also demanded a monthly child support fee of R100,000. Their divorce was also put on hold at the time.
Fans reaction to the tweet
Despite the buzz that the post attracted, most of his fans seemed to be excited about the rumoured romantic relationship. If you missed out on the gist, these are some of the reactions related to the post.
READ ALSO: Black Coffee calls for SAMAs to make history and add 'Jerusalema'
She has set the bar too high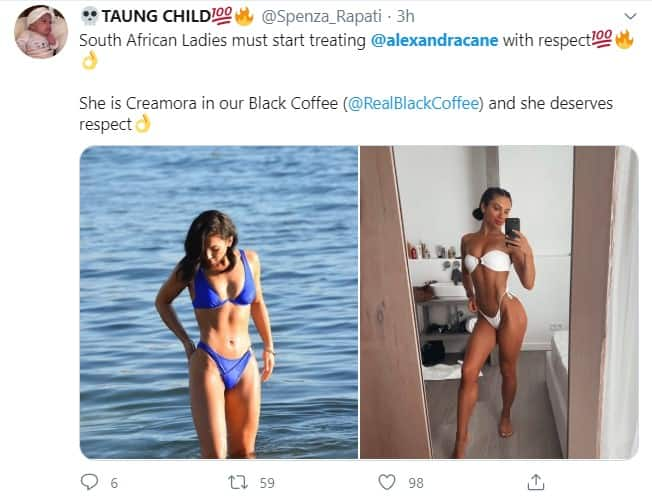 Her beauty got the better part of the fans.
Alexandra Cane hot photos
These are some of the hottest photos of the model.
1. What insecurities?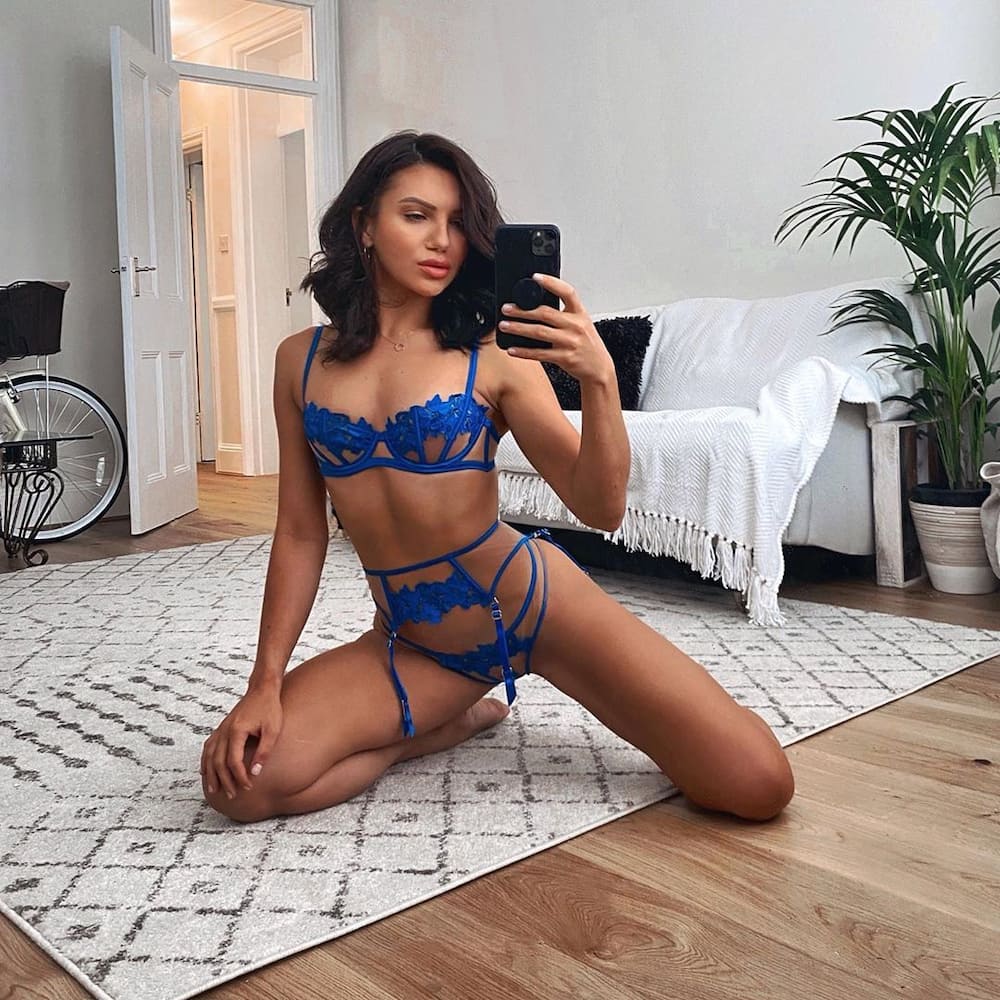 When she started her journey, she was not confident about her body. She has grown past her insecurities as she has the ultimate prize, the body of a goddess.
2. Hard work for the gorgeous body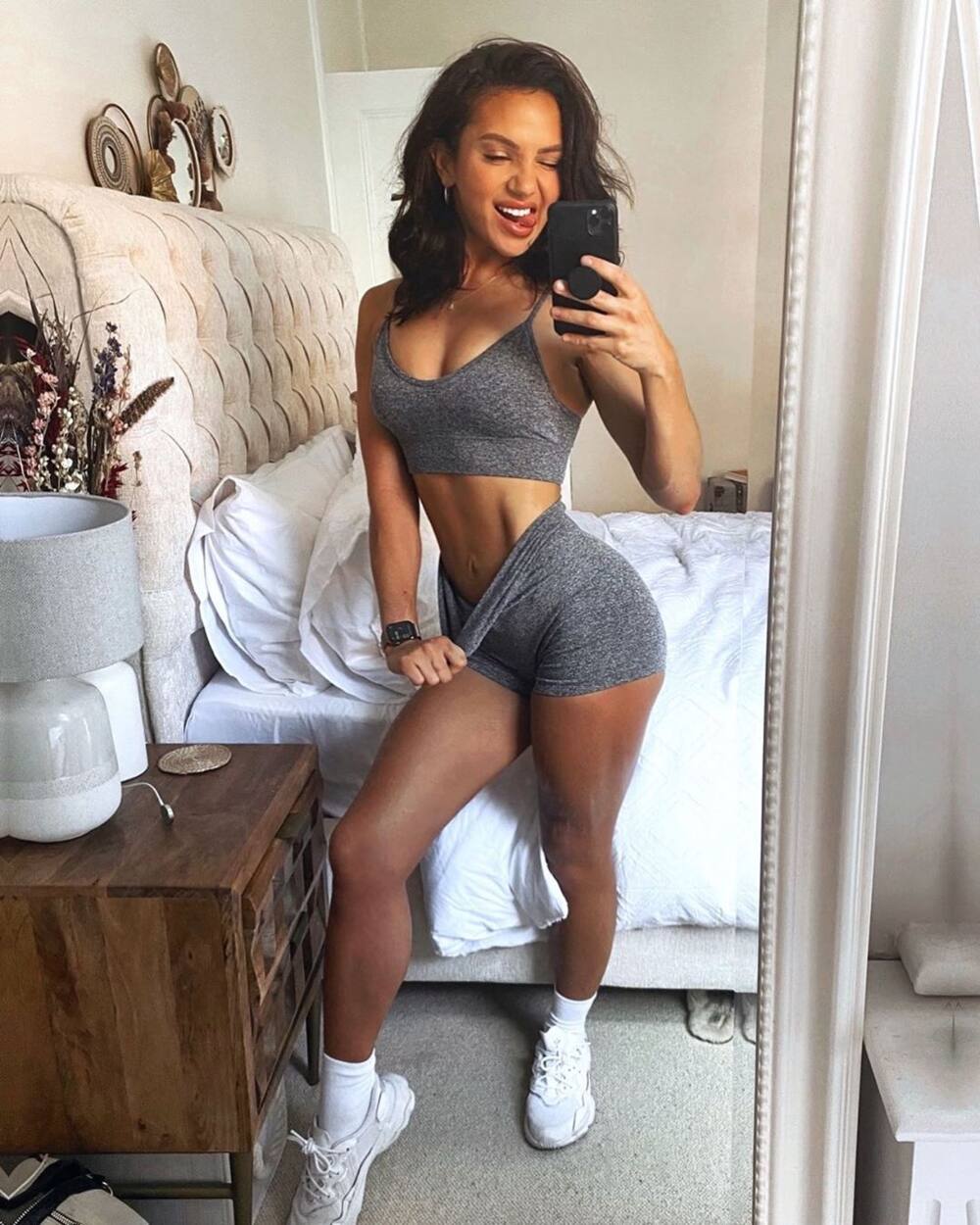 She passionately embraces working out as she insists that it significantly got her the body that she always dreamt of. Working out has also improved her mental state.
3. Goddess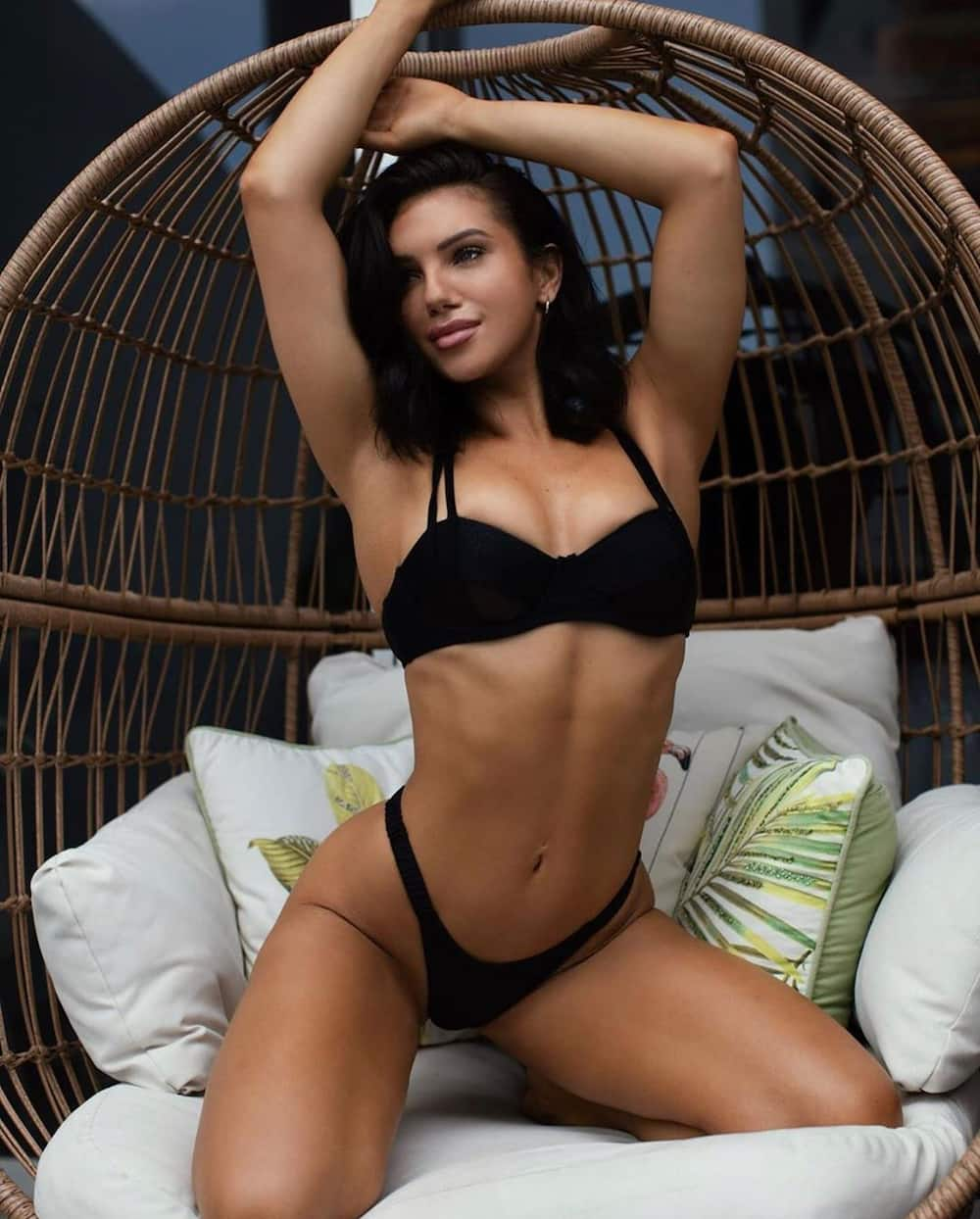 She does not shy away from flaunting the fruits of her hard work. She also depicts confidence through her fashion sense as she can confidently wear a bikini without being insecure.
Alexandra Cane Instagram
If you have been stunned by how gorgeous the model looks, you could check her out on her Instagram account. You will be impressed by how gorgeous she is and how perfect her shots are.
FAQs
The answers to these questions will help you understand her better before making an assumption about who she is.
Who is Alexandra Cane?
She is a model, makeup artist and one of the contestants of the fourth season of Love Island; a reality dating show.
How did Alexandra Cane lose weight?
The model lost a significant amount of weight through dieting and working out. She worked with Amanda Ursell, a nutritionist, to create a food plan that worked magic for her. She also complemented dieting with intense workouts, and as a result, she lost more than 10kgs within three months.
What happened to Alexandra from Love Island?
After leaving the show, she discovered how chaotic her mental state was; hence, she embarked on a journey to heal her mental state. Losing weight was one of the ways that she used to do so, as it made her feel good about herself.
When was Alexandra Cane on Love Island?
She featured on the show in the fourth season of Love Island. She joined the villa on the 38th day and was dumped on the 57th day.
READ ALSO: DJ Black Coffee shows off request for Jerusalema in Swiss club
Briefly.co.za reported on 26th July 2020, how Master KG's and Nomcebo's hit song, Jerusalema, was moving masses around the world. Switzerland had also joined in the hype of the song!
Showcasing his skill in a club in Switzerland, DJ Black Coffee showed off how the netizens were thirsty for the hit. When he played it, the whole club could not keep calm as they jammed to it.
Alexandra Cane is a goddess that has left Mzansi amazed by her beauty. It is not clear whether she is in a romantic relationship with DJ Black Coffee. Do you think they have anything going on?
READ ALSO:
Rachel Kolisi pulls hilarious prank and Siya didn't see it coming
Boity Thulo delivers epic clap-back after troll shades her looks
Rebecca Malope singing Tellaman's 'Whipped' has Mzansi giggling
Source: Briefly.co.za