Cardi B bio: age, children, husband, divorce, movies, net worth, songs
Cardi B is back on the limelight, and it has nothing to do with music because fans are not over her most recent hit. Barely a month after releasing WAP, she is topping the headlines for the most unimaginable thing; a divorce. You cannot miss out on this one.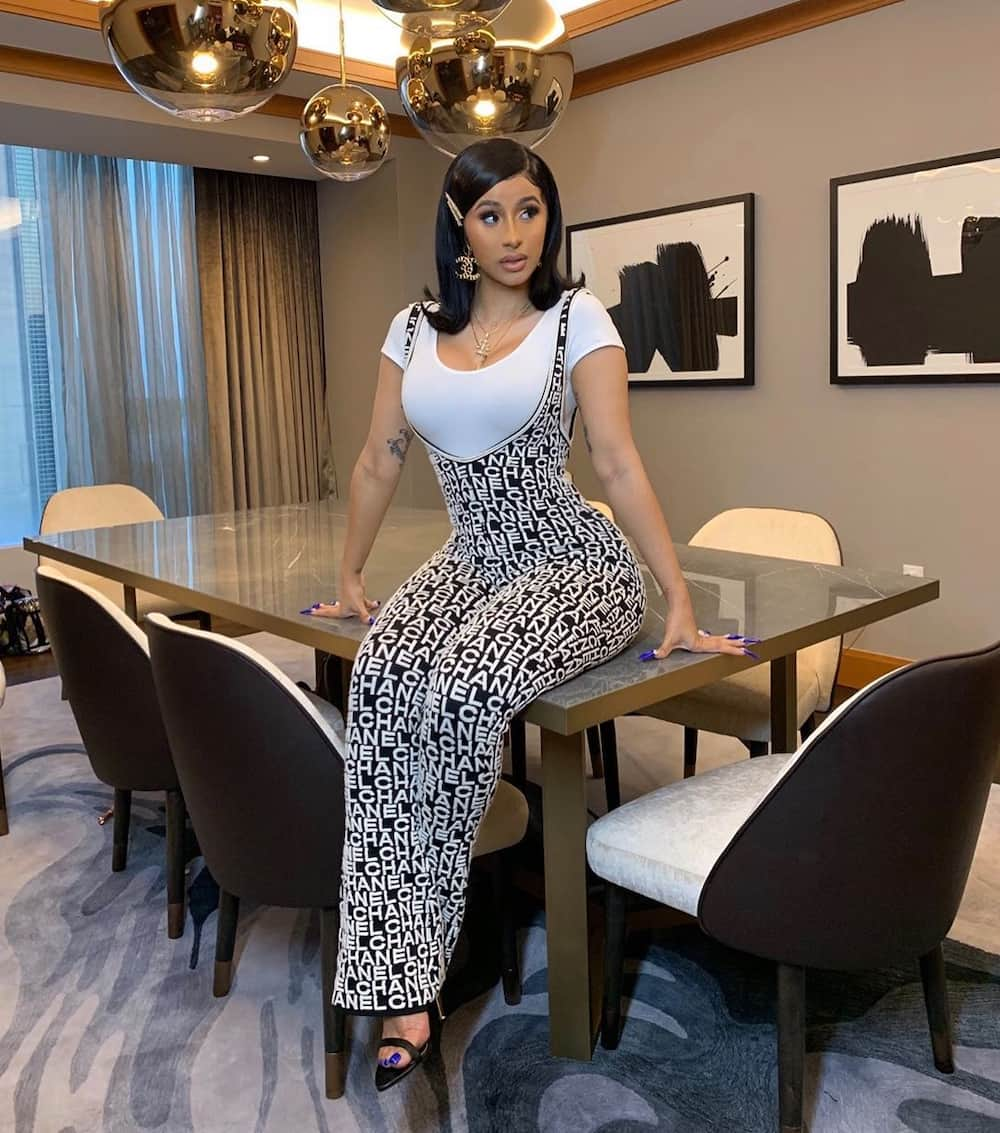 When Cardi B said that she does not cook nor clean, but she got the ring, most of her fans believed that it was all merry in paradise. Unfortunately, it looks like that was a fantasy since she recently filed for a divorce, and it seems like she might not be turning back. You might want to find out details about how everything went down by reading on.
Cardi B profile
Cardi B real name: Belcalis Marlenis Almánzar
Date of birth: 11th October 1992
Place of birth: Manhattan
Profession: Rapper, songwriter, actress, TV personnel
Spouse: Offset (m. 2017; separated 2020)
Website: cardib.com
Instagram: iamcardib
Cardi B biography
Cardi B is one of the most influential female rappers as of date. Her transcendence to fame and success was a tumultuous journey as she went through hellfire. At a tender age, she was thrown out of her mother's house, and when she lost her job at a deli, she opted to work as a stripper. Stripping was one way for her to escape her violent boyfriend at the time. On the brighter side, she made enough money to take care of education, and as a result, she built a base for her future.
Cardi B age
She was born on 11th October 1992 in Manhattan, although she grew up in the Bronx, New York under the care of her paternal grandmother. She will be turning 28 years in less than a month. At her age, she has accomplished more than enough.
READ ALSO: Cardi B files for divorce from rapper Offset after 3 years marriage
Cardi B songs
Belcalis broke into the music scene in 2016 and transcended to become the queen of rhythm and rhyme. Her candid lyrics and aggressive flow propelled her career in music, and less than five years later, she has made such significant steps up the ladder to being a Grammy award winner. These some of her most popular songs that most fans seem not to get enough of,
Cardi B - WAP feat. Megan Thee Stallion
Cardi B WAP is her most recent project, and she featured Megan Thee Stallion. It is the one jam that reveals her aggression through her lyrics. It is one month old and has by far garnered more than 198 million views on YouTube; how incredible is that!
Cardi B, Bad Bunny & J Balvin - I Like It
I like It is a hit in her debut album; Invasion of Privacy. Her rap game in this jam will convince you that at one point she was rapping in Spanish. This song has so far fetched more than 1.2 billion views on YouTube.
Cardi B - Bodak Yellow
Bodak Yellow is the hit that propelled her success and fame in the music industry. This song earned her nominations in the BET awards in 2017, and even though she did not win any prize then, it put her name on the map. Bodak Yellow has so far fetched more than 920 million views on YouTube.
READ ALSO: Chris Brown gives daughter a massive stack of cash for Christmas
Cardi B & Bruno Mars - Please Me
Please Me is a jam that she collaborated on with the legendary Bruno Mars in March 2019. It is interesting how they managed to mash up their styles to bring such a beautiful piece. It has so far garnered more than 346 million views on YouTube.
Offset - Clout ft. Cardi B
Clout is a hit song that Offset featured her. They caught their fans by surprise when they performed it during the 2019 BET awards. The jam has more than 339 million views.
Cardi B movies and TV shows
Imagine Belcalis' unapologetic attitude in a film; how incredible would she sound. You must be curious to experience that side of her. These are some of the TV shows and movies that you ought to look out for:
The 6th and 7th seasons of Love & Hip Hop: New York
The first season of Love & Hip Hop: New York
The first season of Kocktails with Khloé
The fourth season of Being Mary Jane
The first season of Hip Hop Squares
Saturday Night Live
The Tonight Show Starring Jimmy Fallon
Untold Stories of Hip Hop
Rhythm + Flow
READ ALSO: Here are all the winners from the 2020 MTV Video Music Awards
Cardi B net worth
Belcalis' music has significantly transformed her life. In less than five years, she has risen into stardom and worked with some of the most coveted stars. She has also grown to be recognised among the most influential female rappers. Currently, Cardi B net worth is estimated at $24 million.
Cardi B husband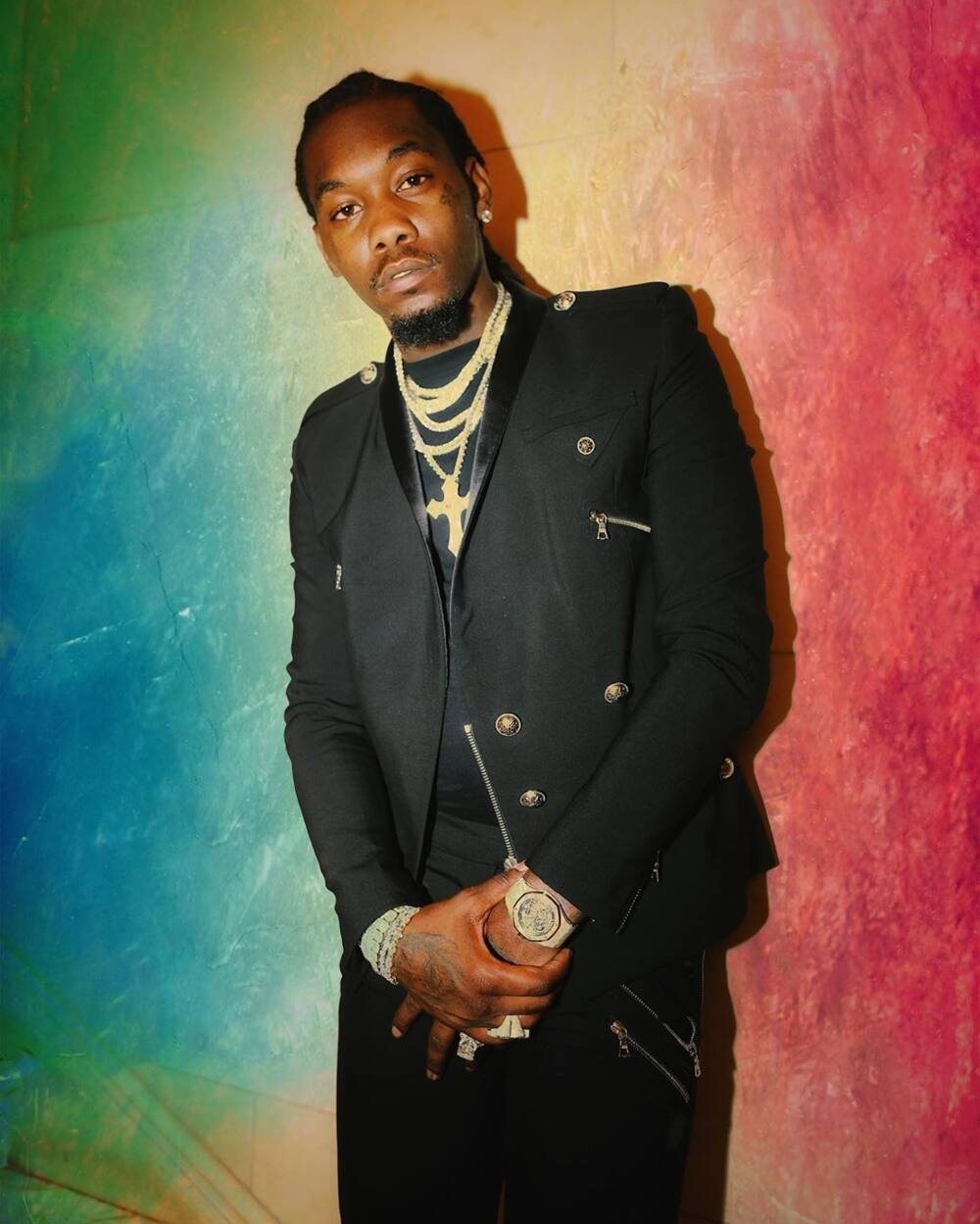 Cardi B and Offset started dating in 2017 and got married that same year in a private wedding ceremony. They came out to announce the details of their nuptials one year later. She revealed the details of how it happened stating,
Our relationship was so new breaking up and making up, and we had a lot of growing up to do, but we were so in love we didn't want to lose each other, was one morning in September we woke up and decided to get married.
Like most celebrity marriages, theirs has not been a bed of roses as they have severally hit a rough patch due to a series of cheating rumours. In December 2018, Cardi revealed that she and Offset had split after a series of fights and efforts to try and work things out.
Cardi B children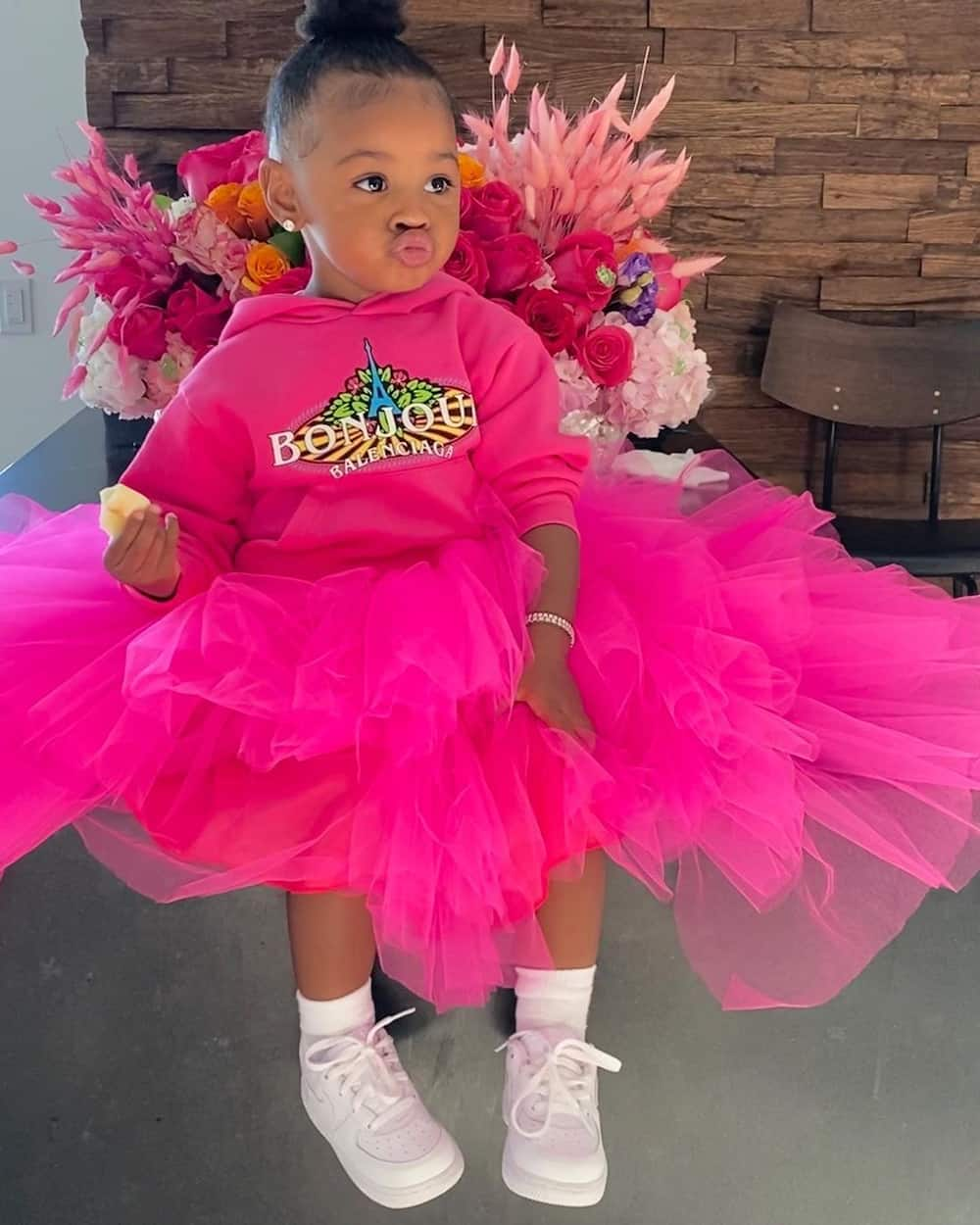 On 10th July 2018, Belcalis and Offset announced the birth of their baby, Kulture Kiari Cephus. Through an Instagram post, Belcalis embraced her heavily pregnant body surrounded by beautiful flowers. Earlier that year, during an appearance at the Howard Stern Show, she revealed that she was expecting a baby girl and that her husband had chosen the baby's name.
Currently, Kulture is two years old.
Cardi B divorce
On 15th September 2020, TMZ reported that Belcalis had reported at a court in Georgia for her divorce. She sought the dissolution of her marriage.
Apart from legally ending her marriage, Belcalis is also seeking the primary physical custody and legal custody of their baby. To crown it all, she also wants Offset to pay child support.
READ ALSO: Toni Braxton bio: age, children, husband, broke, movies, TV shows, net worth
"There are no prospects for a reconciliation"
In the court documents, she is alleged to have stated that they are currently separated and that the chances of them getting back together are slim.
Apart from the demands that Belcalis has levelled, she insists that Offset should be ordered to take care of the expenses of the legal process. It also does not look like there is going to be a prenup because she insists that she would like all their marital assets to be divided equally.
Frequently asked questions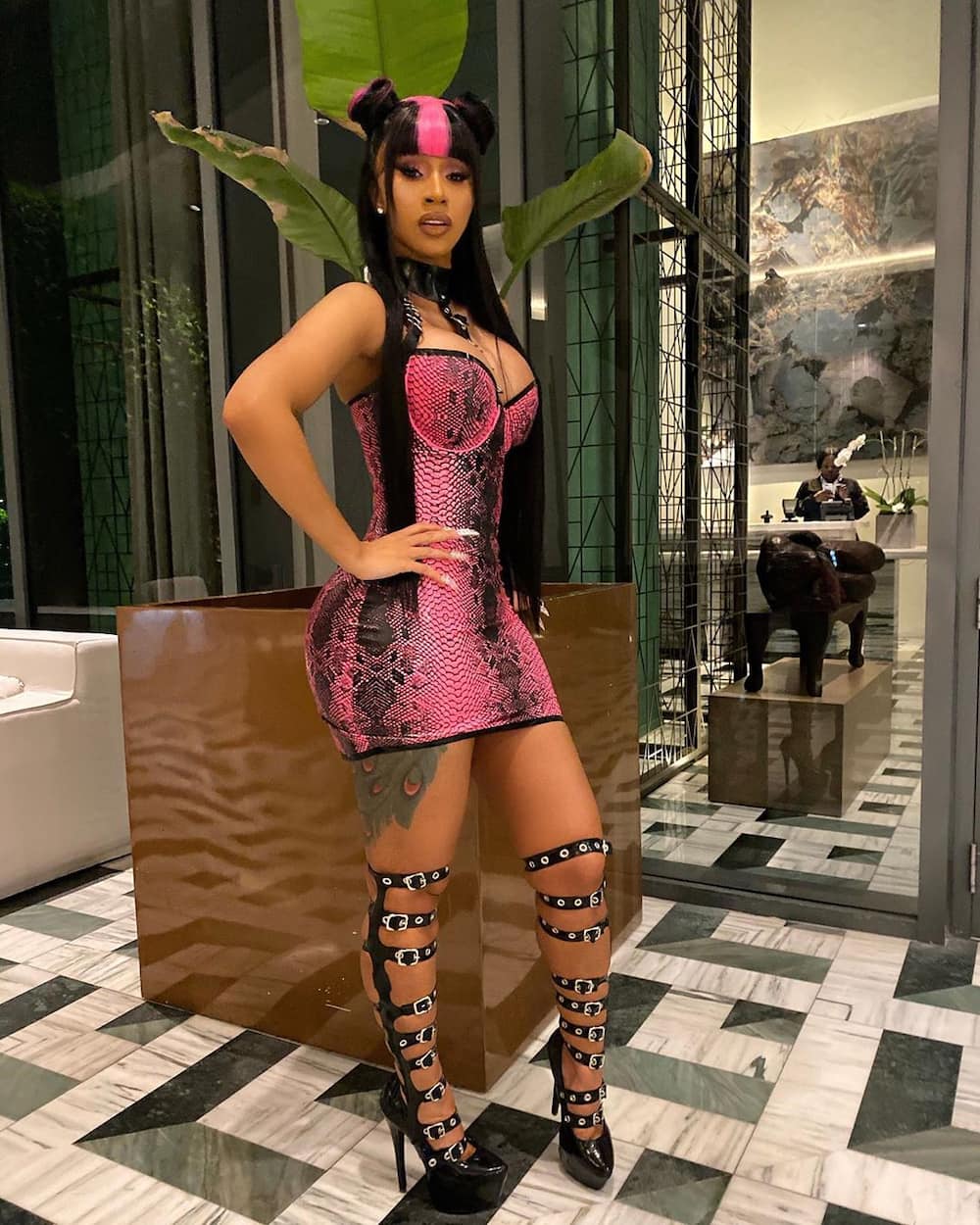 The details of the divorce must have caught you by surprise, especially since there are no details about it on Cardi B Instagram account. Maybe Offset will come out to officially break the news to the public.
What is Cardi B net worth?
Currently, her net worth stands at $24 million; which is $2 million lower than her husband's. Her career in music has significantly influenced the figure. In 2018, Forbes recognised her in the 30 under 30 in the music category.
How much money does Cardi B have in 2020?
According to Celebrity Net Worth, Belcalis is worth $24 million. She has amassed her wealth over the past few years due to her career in the entertainment industry. Besides music, she is a talented actress who has featured in some of the most influential shows.
How long were Cardi B and offset together?
They started dating in 2017. According to TMZ, they got married in September 2017 and have been together up until September 2020. It is alleged that the divorce has come up a couple of days before Cardi B marriage clicked its third year.
What are your thoughts on the details of Cardi B? Do you think she is going to change her mind regarding the divorce? Make sure to stick around for updates on the story.
READ ALSO: Sad news: Migos rapper Offset loses family member to Covid-19
Four months ago, Briefly.co.za reported the saddening details of the death of Offset's uncle. The deceased is said to have succumbed to COVID-19. Offset posted the details of the death of his close family member through the caption of his Instagram post. He went further to state the cause of the death followed by a crying emoji.
READ ALSO:
Couple goals: Cardi B's bae Offset makes sure she's red carpet-ready
Ariana Grande gets 9 nominations for MTV Video Music Awards in 2020
Doja Cat tests positive for Covid-19 after dissing the realness of it
Source: Briefly News