Sonia Mbele biography: age, son, daughter, husband, family, wedding, pictures and Instagram
When life becomes tough, it is not unusual for friends and family to seem as though they have abandoned you. The lack of a proper support system when one is undergoing turmoil in life can cause conditions such as depression. In severe cases, one may even commit suicide. Sonia Mbele is a South African actress who understands this very well. Although she is stronger and happier now, she has a deep story to tell from her past experiences.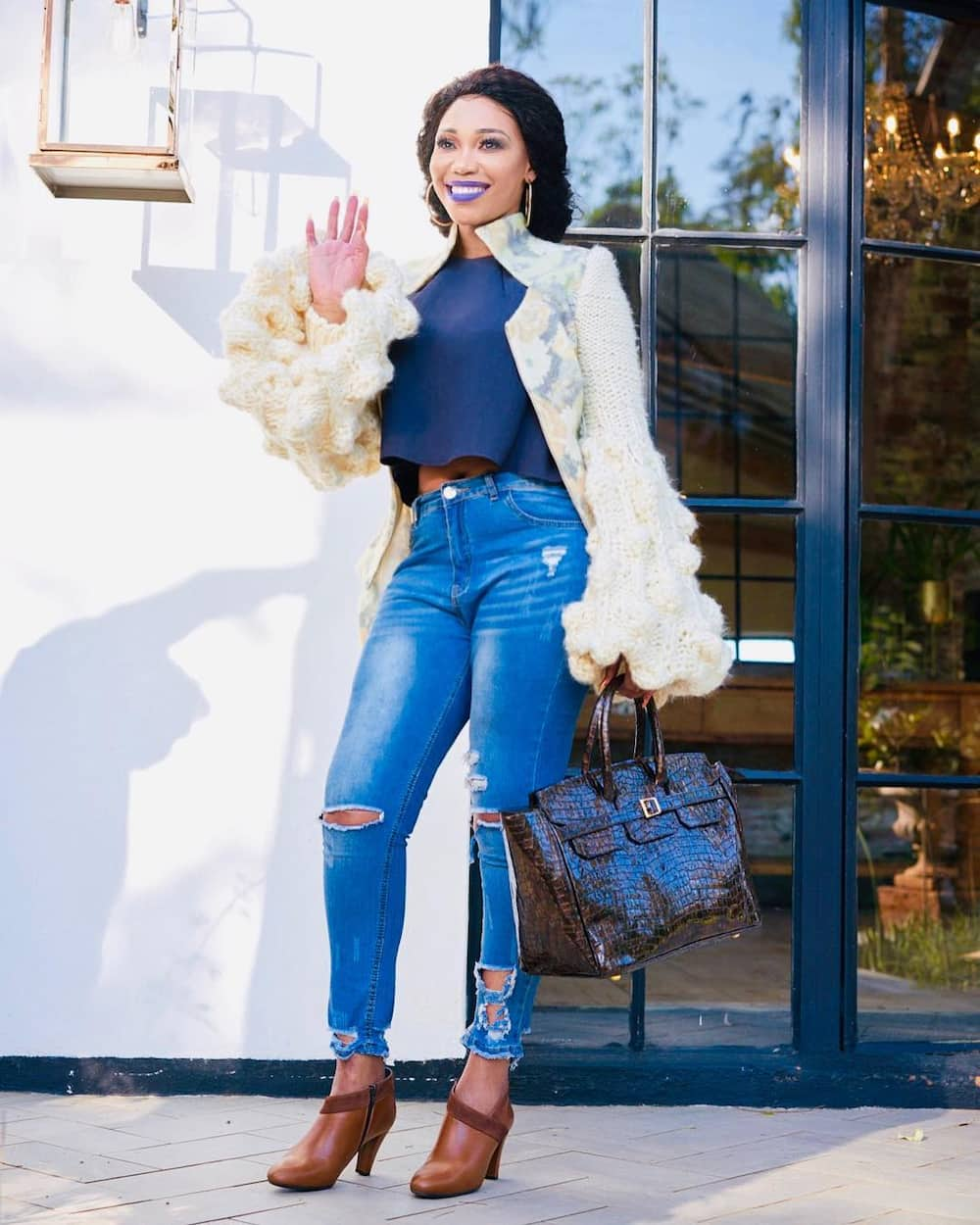 Sonia, born as Sonia Nomthandazo Mbele is a seasoned South African actress, producer, motivational speaker, and entrepreneur. She was formerly known as Sonia Sedibe when she was married to her now ex-husband. The actress was born on the 11th of December 1976 in Alberton, Gauteng, South Africa. Currently, Sonia Mbele age is 42 years. Her Zodiac sign is Sagittarius. Details of her father, mother, and siblings are scarce. The multi-gifted actress speaks English, Xhosa, Zulu, Sotho and Tswana fluently.
Early life and education
Little is known about Sonia's education background or her early life. She, however, first started acting when she was in high school. She was an active member of a high school theatre group.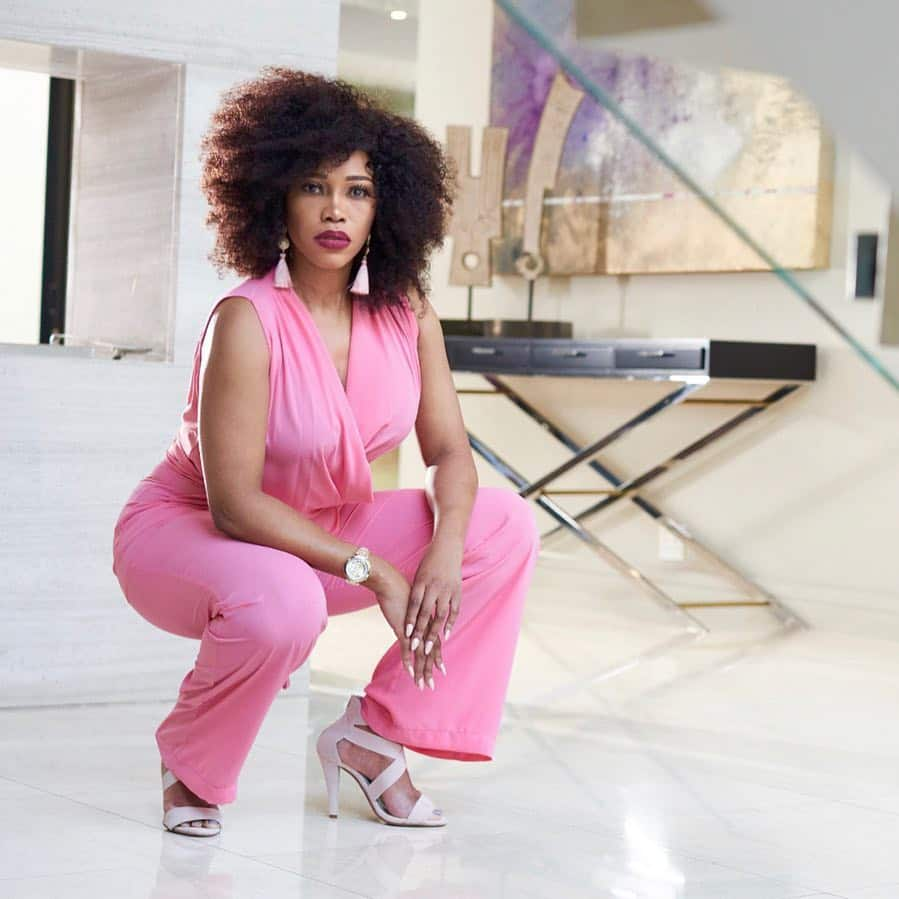 Career
Sonia is a household name in the contemporary South African film and television industry. Some of her previous and current jobs in the industry are:
Generations: She featured in Season 1 of this show in the character of Ntombi Khumalo. She went on to hold the same role from 2003 to 201. The show aired on SABC1.
Gold Diggers: She acted as Thuli in Season 1 of this show.
Greed & Desire: She featured as Thlabi in the first season of this television series.
Imposter: In the second season of Imposter, she featured as Big Daddy.
iNumber Number: She starred in the first season of this television series as Philane.
Keeping Score: She was in the first season of this show in the character of Mmamosa Letsie.
Miss South Africa: She was a judge in Season 56 of the show.
SABC Crown Gospel Music Awards: Sonia was the presenter in the sixth season of the award show.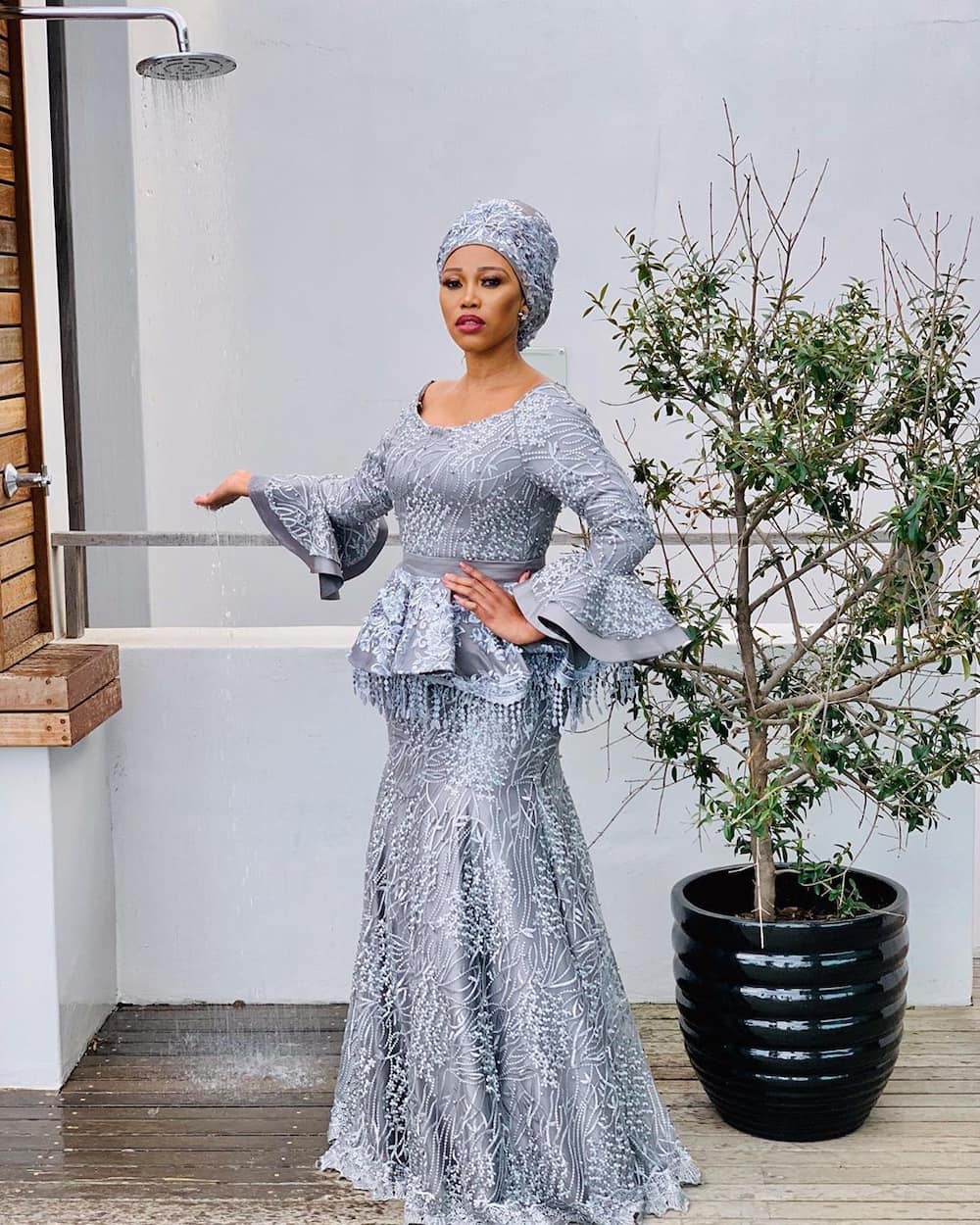 Soap on a Rope: She portrayed the character of Tuki Ramphele in the first season of this series.
Soul Buddyz: In the second season of this show, she starred as Ayanda.
Soul City: The actress acted as Dr. Ayanda Ngubane in the fifth and sixth seasons of Soul City.
The Alliance: She features as Lydia in Season 1.
Yizo Yizo: She acted as Zakes' Girlfriend in the first season.
Zero Tolerance: She featured in the show as Rosie.
The Real Housewives of Johannesburg: She is the executive producer of this show that started airing on the 3rd of August 2018 on 1Magic.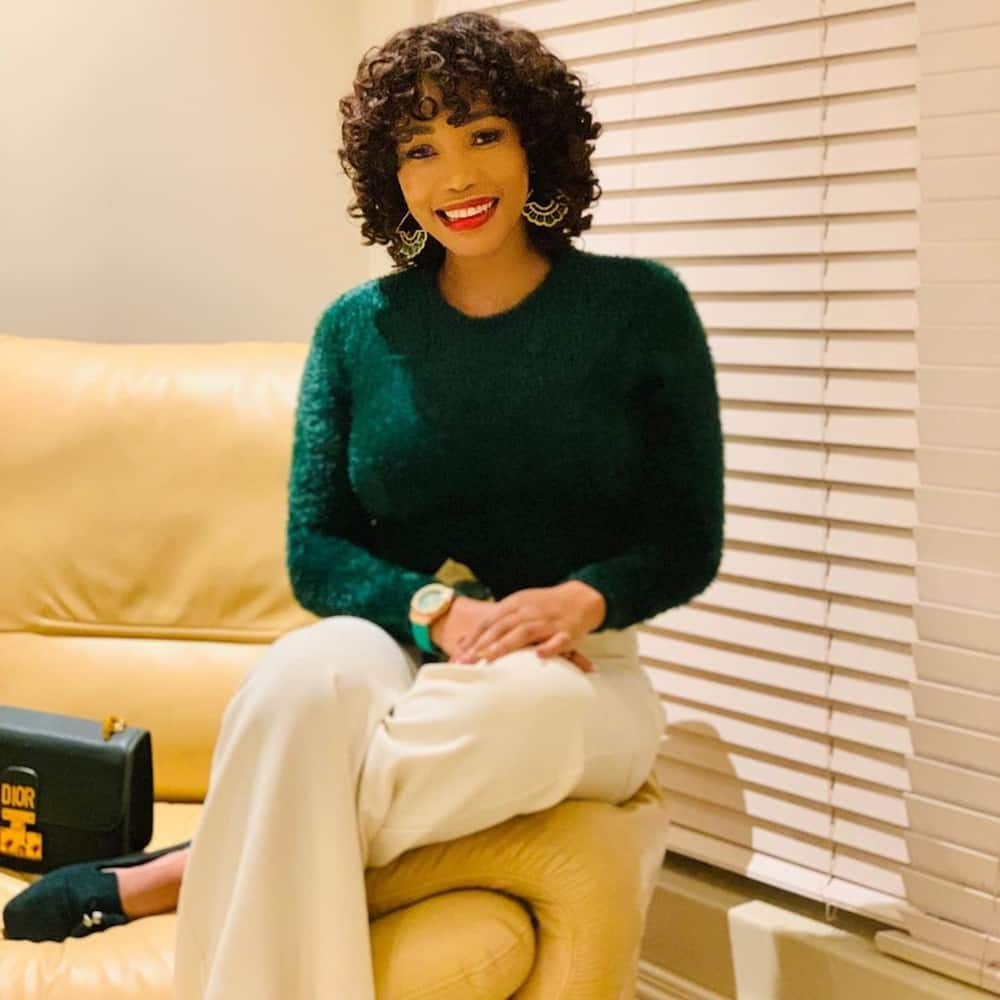 She also featured in a Beacon commercial, and also in the television commercials for Shield, Vodacom, and Sunsilk. Additionally, she held the leading role in Phamokate, an SABC 2 drama show and also appeared in the soap opera, Muvhango. Some of the movies in which she featured are God Is African and Mr. Bones.
READ ALSO: Busiswa biography: age, child, baby daddy, songs and albums
Awards
Sonia won the Most Promising New Actress Award by FNB Vita in 1998/1999.
She also won the Best Actress in a TV Soap Award at the Golden Horn Awards ceremony.
Love, family life and marriage
In 2006, the actress married Leslie Sedibe after dating him for a while. From Sonia Sedibe wedding pictures, it is evident that the couple wedded at a fantastic wedding ceremony. The event had about 100 guests. The marriage, however, did not last for an eternity. Sedibe was Sonia Mbele husband from 2006 until 2014 when the couple got divorced. She asserted that her divorce was the hardest thing she has ever gone through. Similar sentiments were shared by fellow Generations actor, Menzi Ngubane who got divorced from Lerato Sedibe in 2013.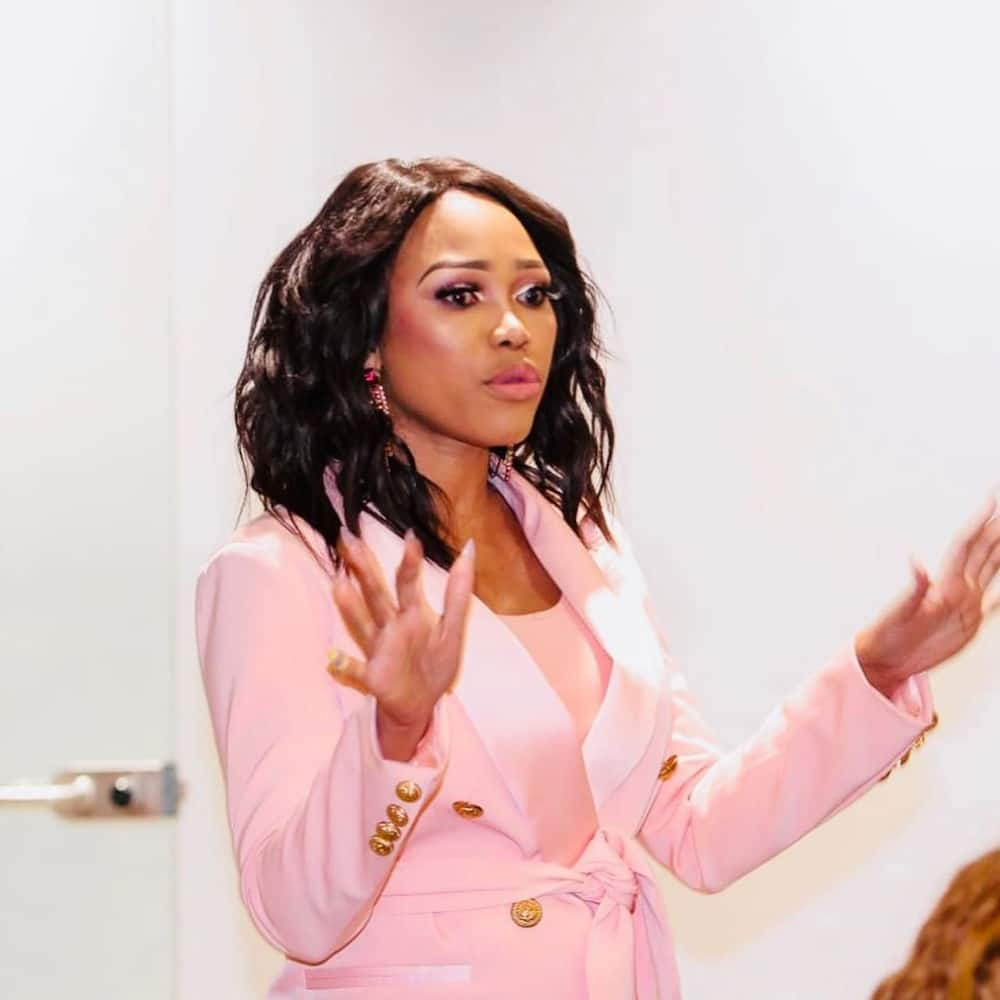 When Sonia was going through her divorce, a lot of negative things were published in the media. She opened up that she was unable to trust anyone, including her mother, because someone within her close circle was leaking sensitive information to the press. The divorce process was so rough that the actress suffered a stroke during one of her children's birthday party. She also battled anxiety and panic attacks during the tumulus time.
When friends and family became judgemental and abandoned her at a time of need, she slipped into depression. Her condition saw her seeking the quickest and painless methods of committing suicide. At some point, "Sonia Sedibe passed away" rumours circulated in the media. She got medical attention to solve her health issues and is now healthy and bubbly.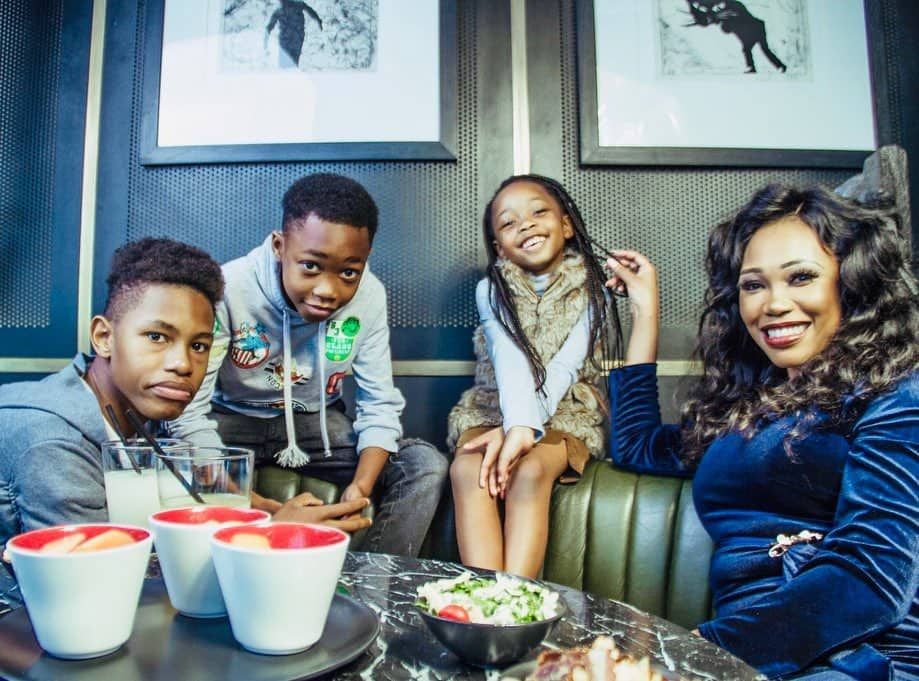 Today, Sonia Mbele is a happy woman who did not allow her divorce to define the rest of her life. She snapped back and created the show, Real Housewives of Johannesburg. Currently, she is raising her three children in a happy and healthy environment. Their names are Donelle Sedibe, Khomo Sedibe, and Mosa. Mosa, is the last child and only daughter of the actress. Recently, 17-year-old Sonia Mbele son, Donelle, received a student leadership honour.
Sonia Mbele net worth
When she was still married, many people claimed that Sonia was after her husband's wealth and riches. She disputed these rumours and claimed that she worked hard for her money. Following the divorce, there were reports that she was broke. In 2017, she asserted that she had never struggled with money. Although she has not disclosed her net worth, she is living a decent life with her three children.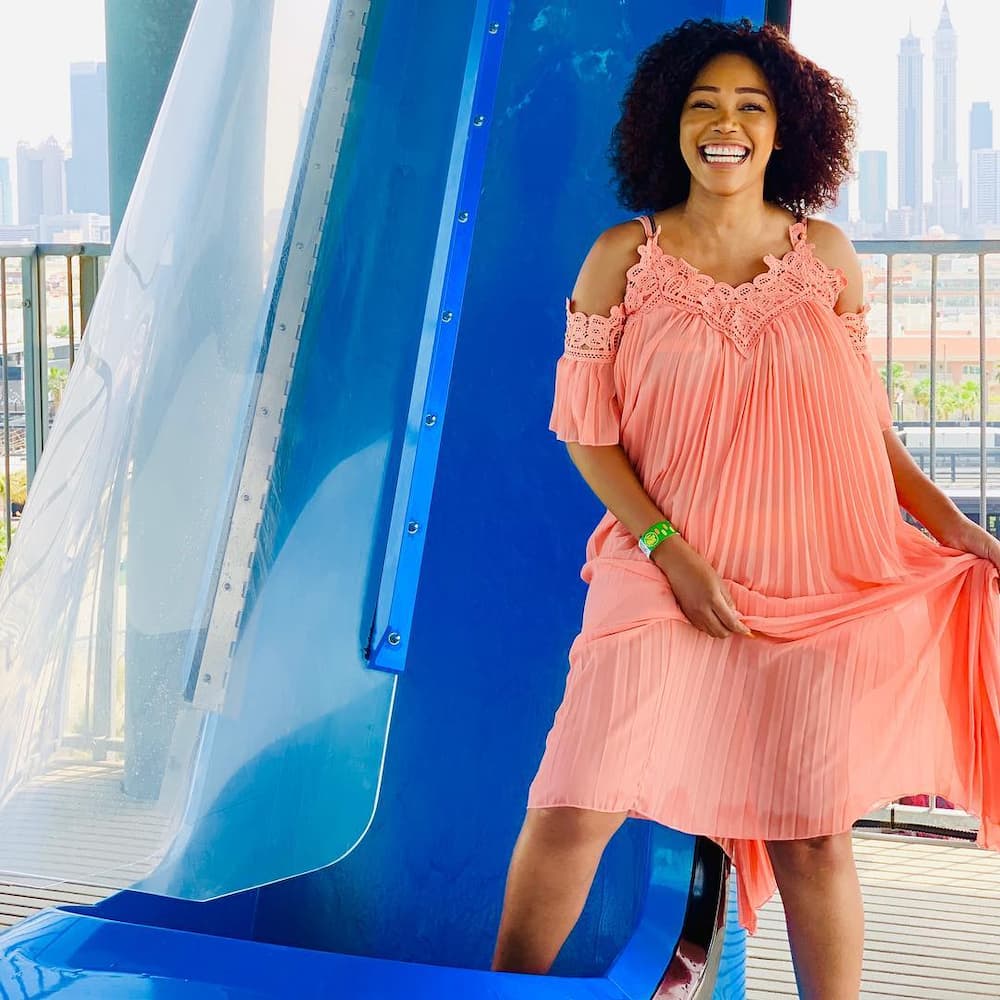 Social media
The actress is active on social media. Sonia Mbele Instagram account, formerly known as Sonia Sedibe Instagram, has over 666k followers. She also has an official Twitter account with over 186.8k followers. From her social media, it is apparent that the actress loves music and is a spiritual person. She uses these platforms to keep all her fans updated about her daily endeavours and adventures, such as motivational speaking. She is a strong woman who encourages her fellow women to love and appreciate themselves.
Sonia Mbele is a seasoned actress in the South African film and entertainment industry. Sonia Mbele biography tells the story of a strong lady who braved through a tough divorce. During her tough times, she battled with depression and considered committing suicide. Today, she is a happy mother of three adorable children. She often encourages women who have gone through similar experiences to remain strong and to work towards becoming happier and better people in society.
READ ALSO:
Lunga Shabalala biography: age, height, girl friend, Thando Thabethe, doctor, Twitter, Instagram and stunning pictures
Chicco Twala biography: son, home language, songs, albums, house, and contact details
Source: Briefly News