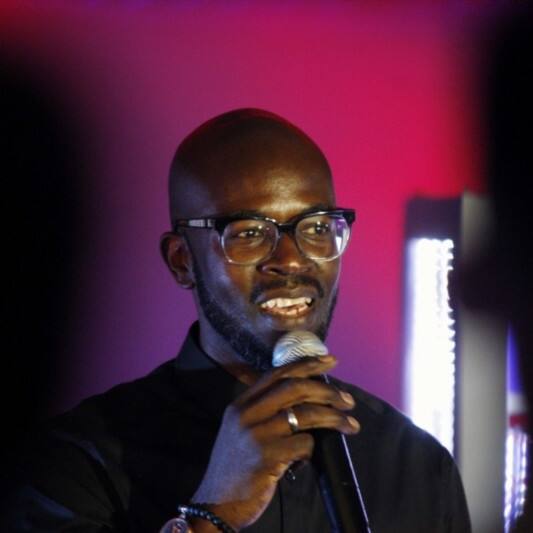 DJ Black Coffee
Date of birth: 1 March 1976
Place of birth: Umlazi, KwaZulu-Natal, South Africa
Nationality: South African
Main activity: DJ, record producer, songwriter
Musical genre: House, classical
Black Coffee is the stage name of Nkosinathi Innocent Maphumulo, a South African DJ, record producer and songwriter.
Career
DJ Black Coffee started his own record label Soulistic Music in 2005 and released his first album Black Coffee, which mixed elements of R&B and jazz. He has since released nine studio albums and a live DVD, winning many awards and accolades, including a Grammy award for Best Dance/Electronic Album for his seventh studio record Subconsciously in 2022. He was the first African to win this category.
He has worked with various international artists such as David Guetta, Pharrell Williams, Usher, Alicia Keys, Drake and Beyoncé. He has also performed at prestigious music festivals and events such as Coachella, Tomorrowland, Ultra Music Festival and Global Citizen Festival.
He is also a philanthropist and social activist who supports various causes and initiatives such as education, health, arts and culture.
Children
DJ Black Coffee is a father of five. He has two children from previous relationships and the identities of the mother's are unknown: Esona, born in 2006 and Lilitha, born in 2009. He has two children with his ex-wife Enhle Mbali Mlotshwa: Anesu, born in 2011 and Asante, born in 2015.
Family
DJ Black Coffee was born in Umlazi, a township in Durban, South Africa. He later moved to Mthatha, a town in the Eastern Cape province, where he lived with his grandmother, and he has a sister called Amanda Dandala.
Awards
DJ Black Coffee has won numerous awards and honours for his music and achievements. Some of them are:
Grammy Award for Best Dance/Electronic Album for Subconsciously (2022)
BET Award for Best International Act: Africa (2016)
DJ Awards for Best Deep House DJ (2017, 2018)
South African Music Awards for Best Dance Album (2006), Best Urban Dance Album (2010), Remix of the Year (2011), International Achievement Award (2012), Best Dance Album (2013), Best Engineered Album (2013), Album of the Year (2013), International Achievement Award (2016)
Metro FM Music Awards for Best Produced Album (2006), Best Dance Album (2006), Best Dance Album (2010), Best Produced Album (2010)
Channel O Music Video Awards for Most Gifted Dance Video of the Year (2011)
MTV Africa Music Awards for Legend Award (2015)
Dating Timeline
DJ Black Coffee has dated several women in his life. Here is a brief timeline of his dating history:
Enhle Mbali Mlotshwa: He married Enhle Mbali Mlotshwa, an actress and fashion designer, in 2011. They had two children together: Anesu and Asante. They separated in 2019 and divorced in 2020.
Cathy Guetta: He was rumored to have had an affair with Cathy Guetta, a French socialite and ex-wife of David Guetta, in 2018. They denied the rumors and said they were just friends and business partners.