Louis CK's ex-wife Alix Bailey bio and facts: art, net worth, photos
Wondering who is Alix Bailey? She is an artist mainly known for her exquisite portraits. She is also known for her marriage to Louis C.K. She is also an actress. Her creative paintings usually have a unique impression. How about unearthing more about her life and how she got into acting, art, and so much more.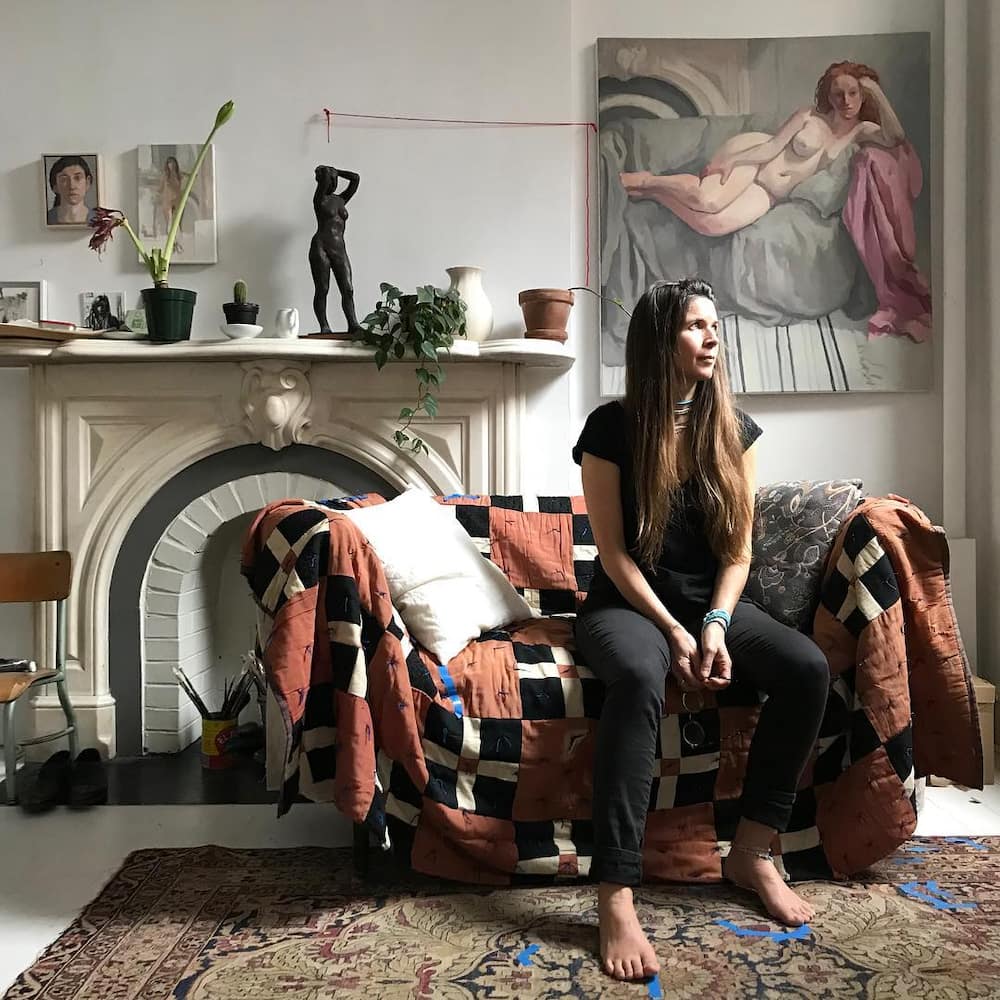 Alix Bailey realized her interest and passion for painting at a tender age. With time and continuous pursuance of her passion, she is now a famous painter. Alix is quite a reserved person. She has had some challenges, including a divorce. Find out about this and more.
Alix Bailey profile
Name: Alix Bailey
Birthdate: 3rd February 1967
Alix Bailey age: 54 years
Birthplace: Washington, D.C.
Occupation: Actress, artist
Place of residence: Greenwich Village, Manhattan, New York
Parents' names: Sandra Stone and William Bailey
Brother's name: Ford
Children: 2 (Kitty and Mary Louise)
Alix Bailey biography and early life
The artist was born in Washington, D.C., on the 3rd February 1967. She grew up alongside her brother Ford in New Haven, Connecticut, and also in Italy. Her parents are both painters, thus explaining her natural inclination to art from an early age. She is well-read, having attended Bennington College to pursue a course in painting. She also earned a Master's in Fine Arts from Indiana University.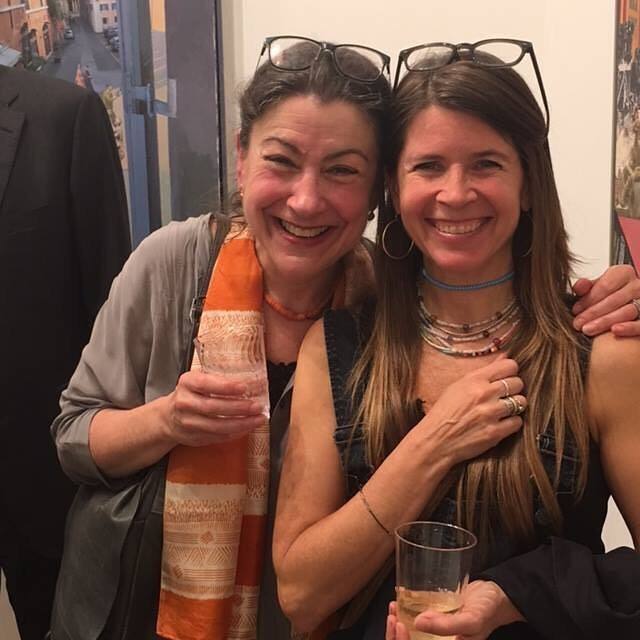 Professional life
The artist's educational base in fine arts and natural talent has allowed her to have a stable art career. She has managed to become one of the most popular painters in America. Additionally, she has also done a few acting gigs.
Art career
Coming from a background with parents who are painters, she also got into it. From an early age, she was drawn into the world of art. She initially started nurturing her talent by presenting self-portraits and paintings of family and friends. She has since advanced and can depict a portrait of anyone, whether imaginative or from a photo.
Her style of painting is similar to that of her father's. Although the portraits seem simple, they induce emotional presence and thoughts.
The stunning artist does her work in her studio in New York and has a wide fanbase. Often her work has been contrasted to the late great painter James McNeill Whistler. Presently, the artist is among the most talented painters in the USA.
Alix Bailey achievements include showcasing her intricate work in various galleries across the USA and abroad in Italy. She is also a member of a non-profits art organization called The Painting Center, located in New York.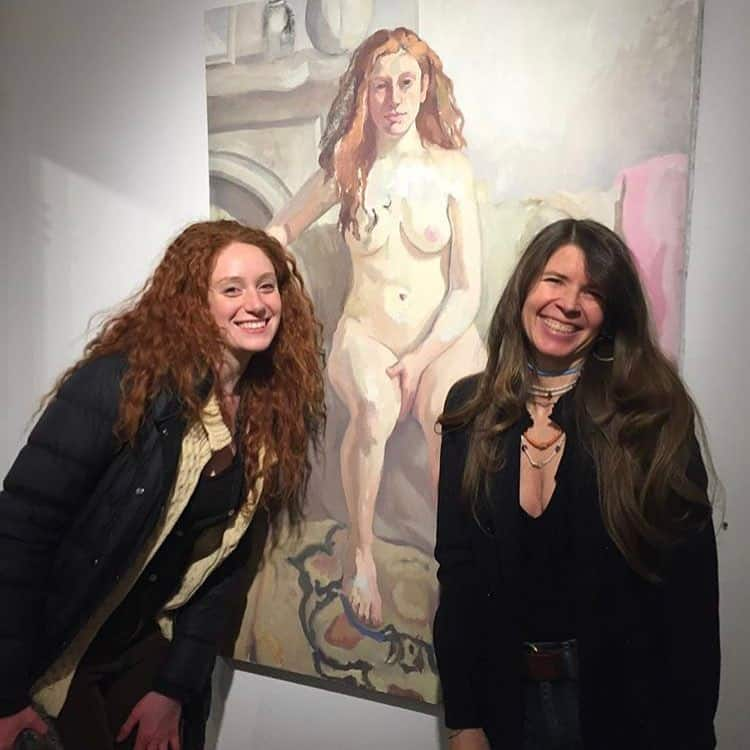 Acting career
Apart from painting, she is an actress. She has featured in some films, mostly Louis C.K's works. Her first debut in the acting industry was in 1998. She got featured in the comedy film Tomorrow Night, written and directed by her ex-husband. Her next appearance was in 2001 in the movie Pootie Tang with actors Lance Crouther and Chris Rock. Other Alix Bailey movie accreditations are:
Searching for Nixon (2006)
Spooky Stakeout (2016)
Alix Bailey family
When it comes to family life, the artist has had a journey but has a unique love story. Louis CK and Alix Bailey first met when they were 18 years at a New Year's Eve party in Boston. While at the party, drunk Louis proposed to the painter after just five minutes of the meeting. The move came off as a just for laugh moment at the time.
After 15 years, the pair met again, this time through a mutual friend. This time he proposed, and the lady agreed, and they dated for a few years. The pair did their wedding in 1995.
They have two daughters, Kitty, born in 2002, and Mary Louise, born in 2005. However, after 13 years of marriage, in 2008, they got divorced. The reason for the divorce was the failure to make each other happy. Before the divorce, Alix and Louis tried marriage counselling, which failed. The pair came to agreeable terms with the divorce with joint custody of their daughters.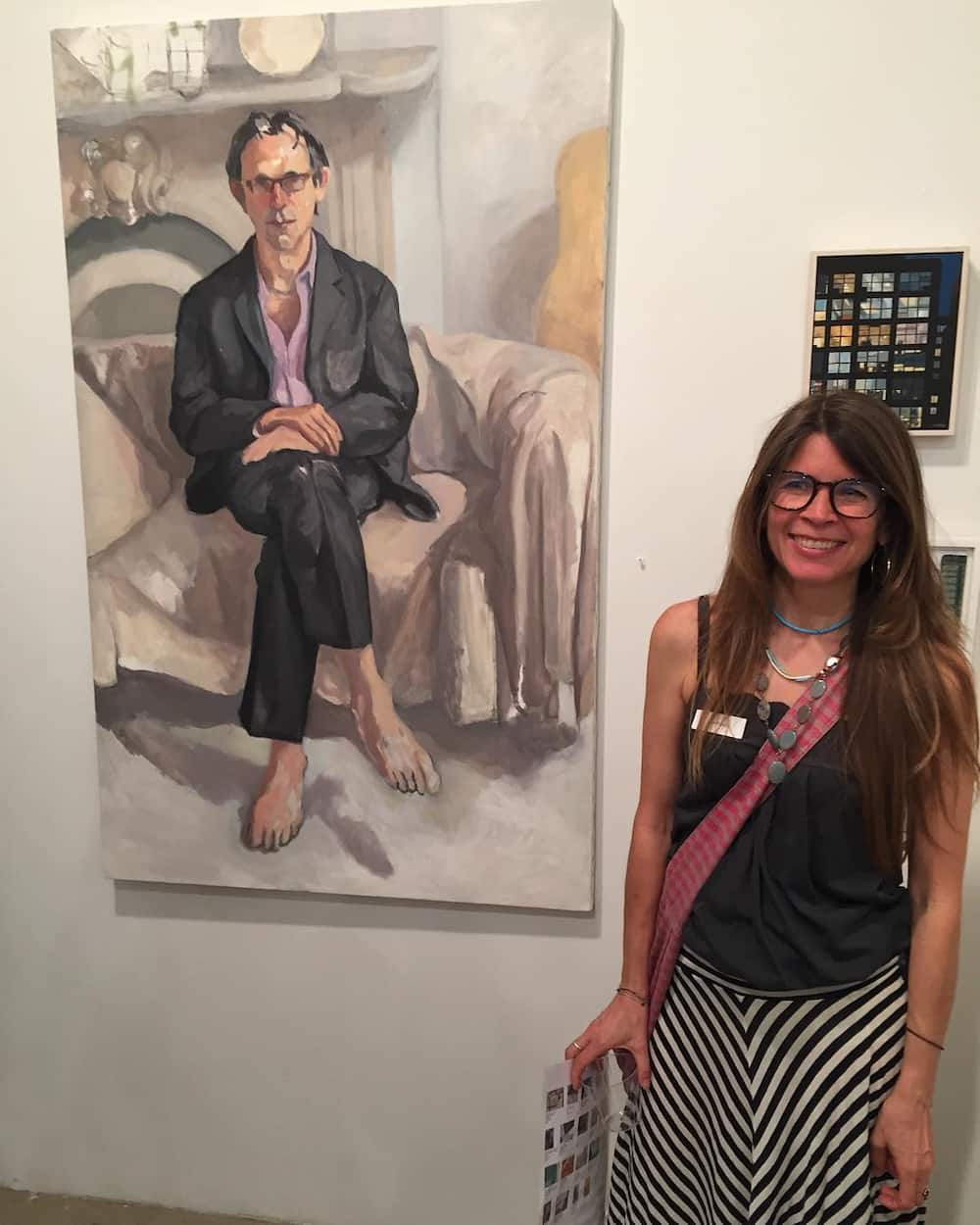 Net worth
Over the years, the artist has managed to earn from her work as a painter and an actress. Garnering a name for yourself does not come easy. According to an article by The Washington Note, the artist's value as of 2020 was $1 million.
Alix Bailey pictures
Have a look at some pictures of the outstanding artist.
1. Safety first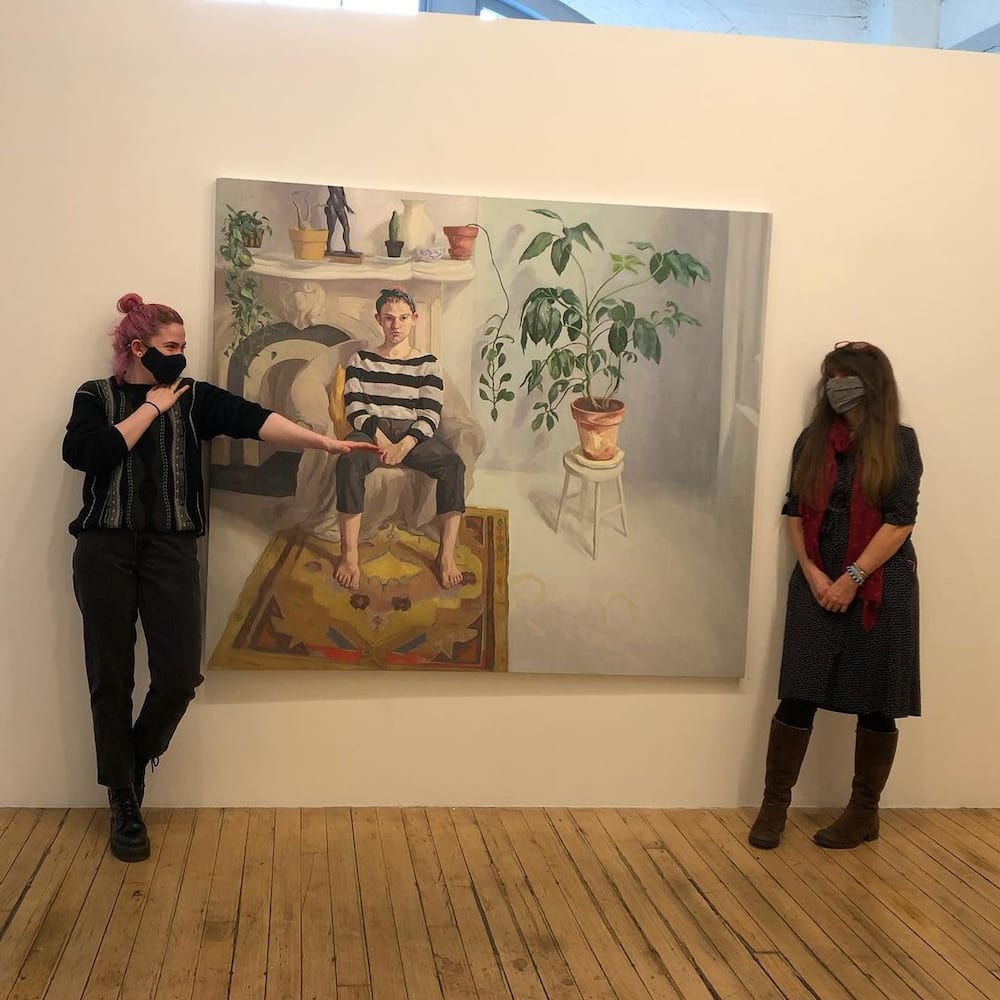 In the midst of the globe battling the Covid-19 safety is the most important thing. The painter has not been left behind in compliance with the guidelines even during her art exhibitions.
2. Art galore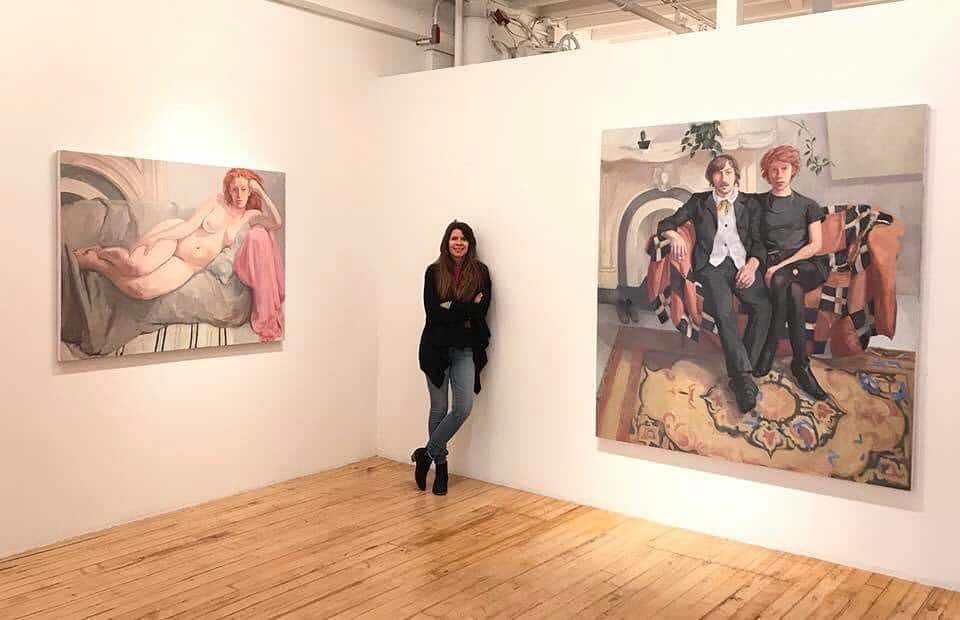 No doubt the artist is talented, and this picture shows off some of the beautiful portraits she has done in her studio.
3. Fun times with friends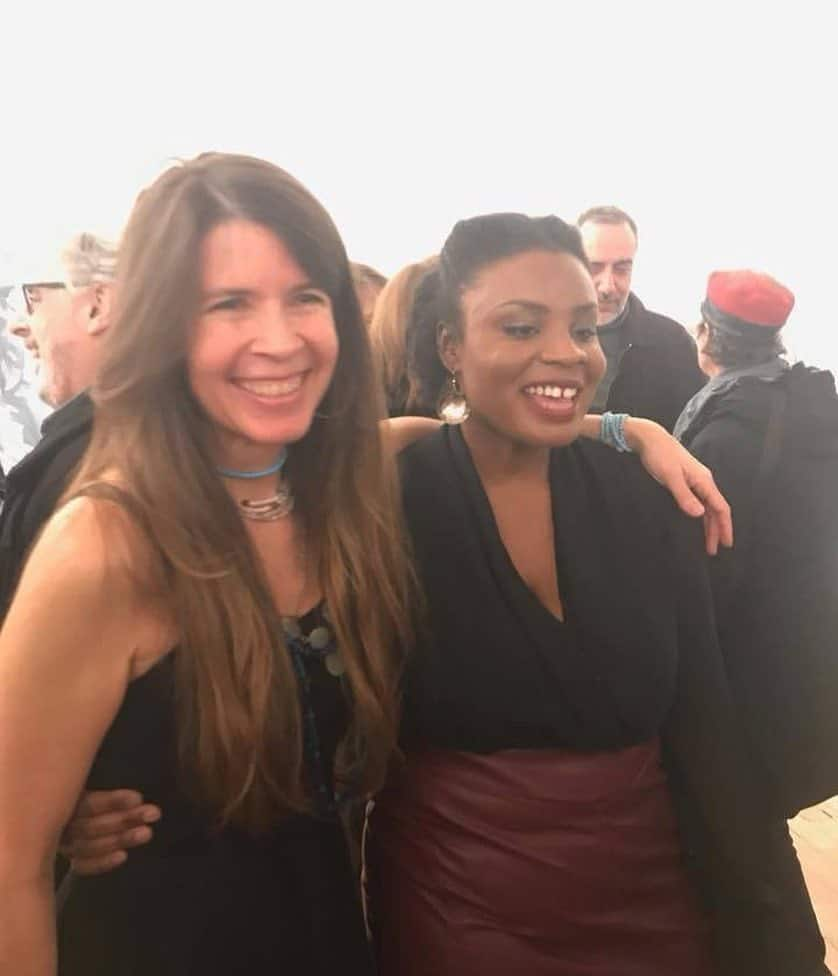 Having friends is a good thing but having friends you can enjoy your time with is the best thing. The painter clearly appreciates having a good time with friends.
Alix Bailey latest news
In 2016, the painter and her ex-husband jointly bought a house in Greenwich, New York, valued at $564,900. The purchase happened eight years after their divorce. The pair also co-own other properties that they acquire together.
Alix Bailey social media
The actress maintains quite a reserved life at her residence in Greenwich, Manhattan, New York. She does not have any active social media accounts and is steadfast in her career and raising her two daughters.
That is everything you need to know about Alix Bailey. The artist nurtured her talent to become an established painter with a knack for acting. Her painting work is and will continue making an impact on the art industry.
READ ALSO: Brian Williams bio: age, daughter, wife, education, career, salary, net worth
Briefly.co.za published a biography of Brian Williams. He is an American news anchor who has had a very strong career due to his strong anchoring capabilities. He has been gracing the screens for a decade and has garnered quite the broad fan base. Being a legendary news broadcaster, he has made big waves within the media field. Find out more about this legend here.
Source: Briefly News