Bobotie recipe - the tastiest one ever
If you need information on the best Bobotie recipe, then you have come to the right place. As you would discover from the Bobotie resep explained below, it is a meal that you can easily prepare at home as long as you have all the ingredients within your reach. So, whether you are trying it out for the first time or you need new information on better ways to prepare your favourite dish, you will be glad that you read this post.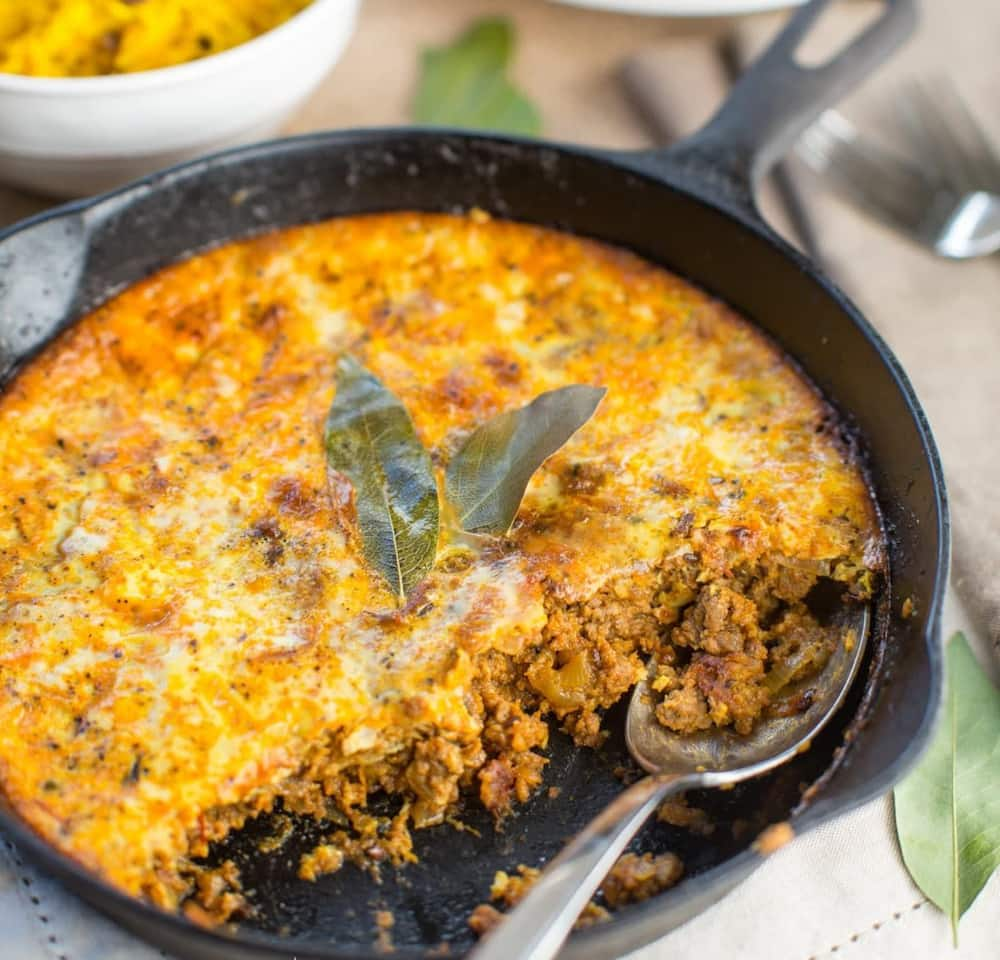 Bobotie is a dish that is common among South Africans. Pronounced as "ba-boor-tea", it is a meal that consists of spiced minced meat and baked with eggs. While most people prefer to use either beef or lamb, there are a few other people that now use pork to lend extra moisture to the dish. Interestingly, the dish goes well for any occasion ranging from a picnic to a birthday party. Depending on your taste and the flavour that you desire to have in your dish, here are procedures that you will find very easy to follow when you want to try out this amazing local dish.
Easy Bobotie recipe
Ingredients:
A fairly thick slice of crustless bread
Milk
Oil
Butter
Sliced onions (2)
2 crushed garlic cloves
Curry powder, salt and chutney
Smooth apricot jam (15ml)
Worcester sauce
Turmeric
Brown vinegar
Raw mince (1 kg)
Sultanas
3 eggs
Bay leaves (4).
READ ALSO: Easy butternut soup with cream recipe South Africa
Cooking procedure:
Step 1 - Soak the bread inside milk while you heat up your butter and oil in a frying pan.
Step 2 - In the frying pan, pour your onions and garlic and allow them to fry for some time.
Step 3 - Once you notice the onions are soft, you can then add all of your Worcester sauce, vinegar, chutney, jam, curry powder, salt and tumeric. Then, mix everything together very well.
Step 4 - Mash the bread after draining it from the milk. Keep the milk aside for now.
Step 5 - Add the mashed bread to the frying pan alongside your mince and sultanas. Then, let everything cook over low heat.
Step 6 - While cooking, make sure to stir occasionally. The moment you see that the meat has lost its pinkness, you can then remove from the heat.
Step 7 - Add a beaten egg and mix everything very well.
Step 8 - The next thing afterward is to pour the whole mixture inside a greased baking dish. When you have done that, make sure that you level the top.
Step 9 - Beat the remaining eggs that you have with the remaining milk. Also, add salt to taste and turmeric.
Step 10 - Pour everything over your meat mixture and decorate the top with a few bay leaves.
Step 11 - While everything is uncovered, bake at 180 degrees Celsius until it is set (this should be around one hour or so).
Based on the recipe above, it should serve about eight people. So, if you want more, you may just vary the ingredients a little.
Bobotie recipes
Method 1:
Ingredients:
500g mince
Grated carrot (2 big ones)
Chopped onions (2) and garlic
Oil
Curry powder, cinnamon, ground coriander, turmeric, ground ginger, apricot jam, and salt
White vinegar (and you can use fresh lemon juice instead)
A thick slice of white bread
Flaked almonds
Bay leaves (4)
Eggs (2)
Milk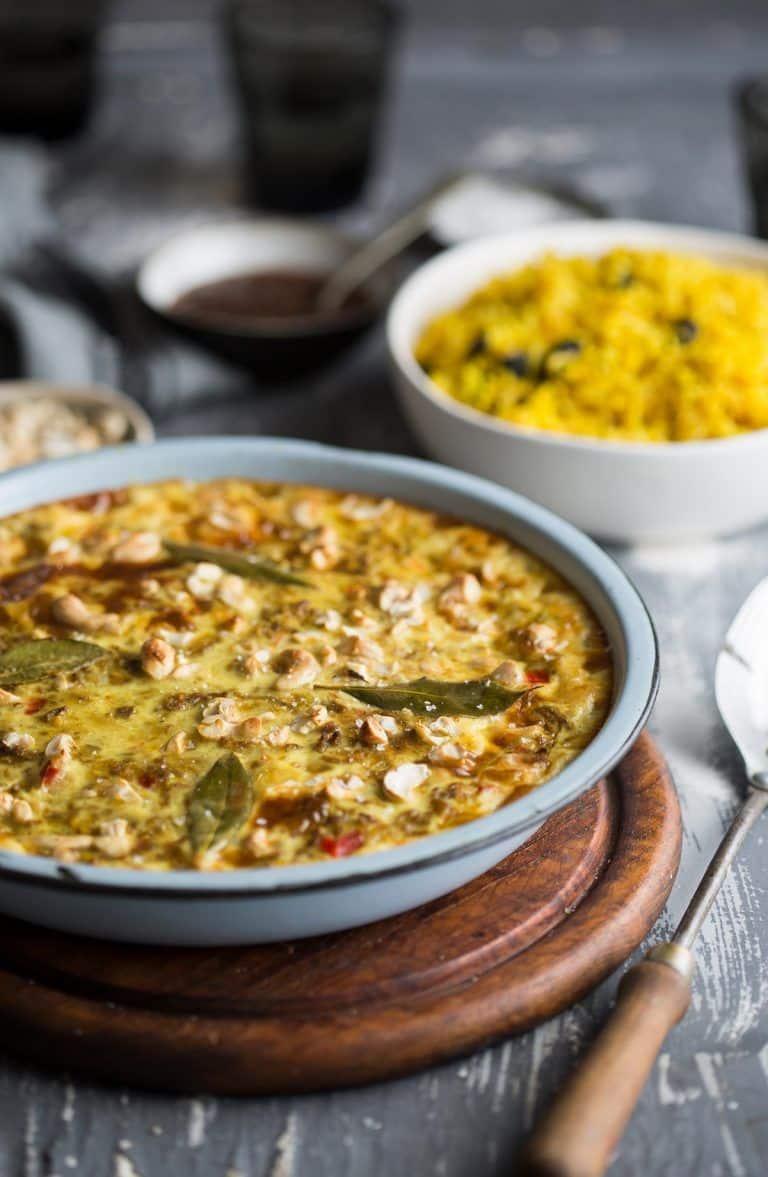 Cooking procedure:
Step 1 - Over medium heat, place your frying pan, and pour your oil to fry your onion and garlic.
Step 2 - Once the onion has become soft, add the mince (not a big lump) and allow it to cook until it is crumbly.
Step 3 - Add all your spices including the carrots. If you chose white vinegar or lemon juice, add that as well and mix everything together.
Step 4 - Soak your white bread inside the milk. Then, after a while, remove and add the bread to what you have on the heat already. Mix everything properly until you see that there are no big chunks of bread again.
Step 5 - The next thing is to add your almonds and stir them with the mix.
Step 6 - Whisk the milk that you have with the eggs gently.
Step 7 - Transfer your mince mixture into a baking pan, and then pour your milk and egg mixture over it.
Step 8 - Level everything with the back of a spoon and decorate the mince with your bay leaves.
Step 9 - Place your baking pan in an oven and allow it to bake for about 40 minutes over 180-190 degrees Celsius. Wait until the egg mixture has become firm and turns golden brown in colour.
Depending on your choice, you can serve your Bobotie with sliced banana, yellow rice, and raisins.
Method 2:
If you do not want to go for that, below is another recipe that you can try out.
Ingredients:
Minced lamb or beef
Butter
Vegetable oil
Chopped onions (2)
Crushed garlic cloves (2)
Curry powder
Ground turmeric
2 slices of crumbled bread
Milk
1 egg
Ground black pepper (1)
Bay leaves (4)
Chopped dried apricots (3 ounces)
Sultanas
Roasted slivered almonds
Salt and lemon juice
READ ALSO: Best butternut soup recipe South Africa
Cooking procedure:
Step 1 - Heat your butter and oil over low heat in a saucepan.
Step 2 - Fry the onion and garlic until they become tender. Then, add the turmeric and curry powder and cook them for a while until the fragrance is perceivable.
Step 3 - Transfer the pot from the heat and mix your minced meat inside. Also, add all of your bread crumbs, egg, salt, milk (leave a little behind), sultanas, almonds, pepper, apricots, and the lemon juice. Mix everything together.
Step 4 - Transfer everything into a baking pan or a casserole, level the top of the whole mixture, and decorate the top with your bay leaves.
Step 5 - By now, you should have heated up your oven to a temperature of 200°C (400°F).
Step 6 - Cover your baking pan with an aluminum foil and allow it to bake for about an hour and 10 minutes.
Step 7 - Mix the remaining milk and eggs together and add salt to taste. Pour the whole mixture into what you already have in the oven.
Step 8 - Remove the foil and allow to bake for about 15 minutes or until it is cooked and you can see that the egg mixture is lightly browned.
Step 9 - Your dish is good to be served. Note that you can enjoy it either hot or cold alongside Yellow Rice and Blatjang.
Best Bobotie recipe ever
Ingredients: 2 chopped onions, diced red and yellow pepper, chopped medium-sized apple, minced garlic and fresh ginger, apple cider vinegar, tomato paste, curry powder, cumin, paprika, turmeric, minced beef, stevia liquid, eggs (two), salt, full cream milk.
Cooking procedure:
Step 1 - Place your frying pan on medium heat and fry the onion, peppers and apple in steaming water or a tablespoon of coconut oil.
Step 2 - Add your garlic, ginger and curry powder, and then stir everything. However, make sure that the garlic is not burned.
Step 3 - Add the other spices together with the tomato paste (like two tablespoons) and stir all carefully. Continue to do this until you are sure that everything is cooked and softened.
Step 4 - The next thing is to deglaze the pan. You can do this by adding the apple cider vinegar. Also, add up the minced beef and mix everything together very well.
Step 5 - Allow the whole mixture to cook for about 40-45 minutes. Better still, wait until everything becomes tender and there is a little water. While you are cooking, make sure to check on it continuously to prevent burning. If there is a need for water, add a little more.
Step 6 - At this point, you may then add your stevia liquid together with salt and mix everything together very well.
Step 7 - Transfer the whole mixture into a casserole, and afterward, whisk your eggs and milk together. Then, gradually pour the egg mixture over the top of what you already have in your casserole.
Step 8 - Allow all to bake for about 40 minutes. Once everything is done, you can then remove from the oven. Wait until it is cool a bit and you are good to serve your meal.
Now that you have gotten the processes involved in preparing your savoury meal, one of the concerns of anyone is usually what to serve with Bobotie. In that case, there are various options that you may want to choose from. For instance, you may choose to serve it with steamed basmati rice and the sambals or with dried raisins and apricots. There are also those who prefer savoury rice and veggies. So, the choice is yours.
Bobotie is a delightful dish that is worth giving a trial at home. The ingredients are readily available in the market at cheap rates, and with the Bobotie recipe that has been shared above, you will find out that the dish is quite easy to prepare. So, if you are thinking of what to prepare to give your family or guest a special treat, this is a meal that is worth the time and every penny spent in its preparation.
READ ALSO:
15 best braai ideas 2019
Butternut and sweet potato soup recipe South Africa
10 best vegan soya mince recipes South Africa
Easy Malva pudding recipe with ideal milk
Source: Briefly News