How to use Standard bank internet banking 2020
Presently, more individuals are embracing online banking as their preferred mode of banking. There are several benefits of using internet banking with the main one being convenience. Long gone are the times when people used to queue for long hours in a bank to access financial services. Other advantages of internet banking include low fees and high interest rates for the clients. The Standard Bank of South Africa saw the need to embrace online banking and has since launched the Standard Bank internet banking service for its clients.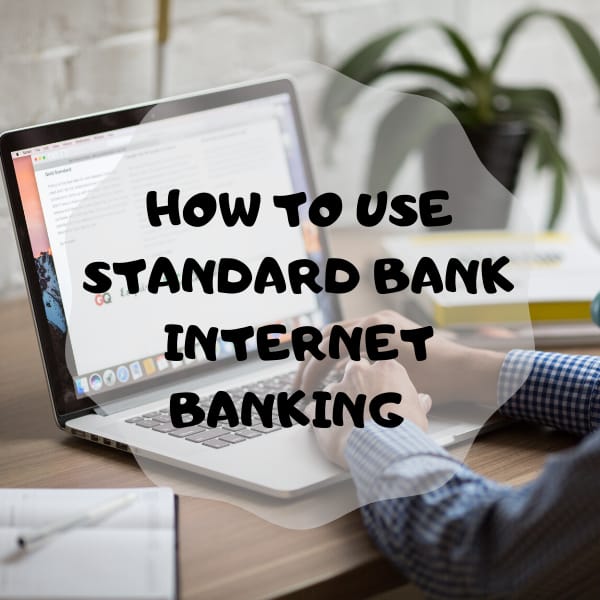 Simply put, internet banking is an electronic payment system which permits clients of a bank or a financial entity to perform a number of financial transactions online. Besides convenience, you can now transfer funds, pay bills, check your balance, and even set up a regular payment on your bank's secure website. The best part is that you only need an internet enabled device like a phone, laptop/computer, or tablet and a stable internet connection to gain access to your all your personal and business accounts while on the go or at the comfort of your bed.
READ ALSO: Bank charges and fees guide 2019
How to use StandardBank internetbanking
How do I activate my Standard Bank internet banking? To respond to this and other concerns, we take a look at how to register, log on, and use Standard Bank internet banking South Africa 2019.
Requirements for registration
Before you can use South Africa's Standard Bank internet banking, you will need to enroll for the service by meeting Standard Bank internet banking register requirements. So what do you need to register for Standard Bank internet banking SA? One requires either a valid Business Auto Bank, Auto Bank, MasterCard credit, or E plan card, together with an ATM Pin. Any of the above mentioned cards will do so if you have one you are good to go.
If you have standard bank cellphone banking and would like to enroll for internet banking, then you must use the customer-selected PIN (CSP) used in accessing your cellphone banking services. Now that we know all the requirements, let us delve into the registration procedure.
On your laptop or mobile phone browser, visit the company's website; standardbank.co.za/ and tap on the 'GO' icon for internet banking.
On the left hand menu, press the 'New Registration' button and it will take you to two fields for 'Card Number' and another for 'ATM PIN'.
Type in your credentials which include your name, the card number and the ATM PIN and tap on the 'Register' button.
You need to create and confirm a regular password as well as the Customer Selected Password (CSP) as you will need these two passwords when logging into your account.
That is it! With these simple steps, you are good to go. There are several other ways you can follow on the site to enroll for standardbankinternetbanking but this is by far the most straightforward.
How do I log into internet banking?
After a successful registration process, you can now sign into your standard bank online account and perform any financial activity with any of other linked cards.
To sign in, use the same aforementioned URL.
This time enter your card number, then the Customer Selected Password (CSP) and finally your password. Ensure that you key in the correct password before clicking on the login link.
How do I check my bank balance online Standard Bank? After logging in, the Standard Bank internet banking home page will be displayed showing all the accounts linked to the card. Besides that, one will also see all the most recent balances for all the linked accounts. On the right top of the page, there is a navigation icon that you can press to conduct a range of services such as;
Transfer of funds between accounts
Access to transactions statements
Communication with your branch
Buy or sell shares or even airtime
Send payments to beneficiaries as well as send payment confirmation to them
Increase or decrease your overdraft
Open and manage investment accounts
Please note that this is not an exhaustive list of transactions that one can perform with online banking as there are so many others not mentioned.
One Time Password (OTP) and password change
As we mentioned earlier, try to ensure that you key on the correct password before pressing the login button. Failure to key in the accurate password for six consecutive times will have you locked out.
As such, in case you forget your password or the Customer Selected Password, you can request for an OTP to enable you sign into your account. To do this,
Tap on the 'Reset password.'
key in the OTP that you will receive on your mobile device or email address linked to the account.
After doing so, enter your card number and ATM PIN and submit the request.
Finally, you will need to set a new CSP and password that is easy to remember for your next log in.
Security threat of Standard Bank internet banking
Just like everything with the downside, the internet is filled with so many con artists that will try to hack into your online bank account. You therefore need to be watchful all the time. A key point to note is that Standard Bank will never at one point ask you to access your online account via email; therefore ignore all requests that you may receive prompting you to do so. This is because fraudsters can access your personal information through such an email and steal all the funds from your account.
READ ALSO: FNB cellphone banking: how to transfer money and register
With Standard Bank internet banking, there are endless things you can do at the comfort of your house, office, or while on travel. Additionally, there is the advantage of high interest rates compared to other conventional retail bank accounts as well as low transaction fees. Register for your Standard bank online banking today to enjoy all the benefits that come with internet banking.
READ ALSO
Latest universal bank codes 2019
Passport application at banks: 10 crucial tips 2019
How to reverse eWallet payment in 2019?
How to earn eBucks points
Nedbank universal branch code and Nedbank branch code 2019
Source: Briefly News