Tastiest Frikkadel recipe ever here
When was the last time you tasted a Frikkadel recipe? Must be a while, right? As a typical Afrikaans, it is vital to celebrate and relive your heritage by munching this meatballs recipe. Frikkadel comes in different variants as we shall see in a short while. Read on to discover some of the best Frikkadel recipes.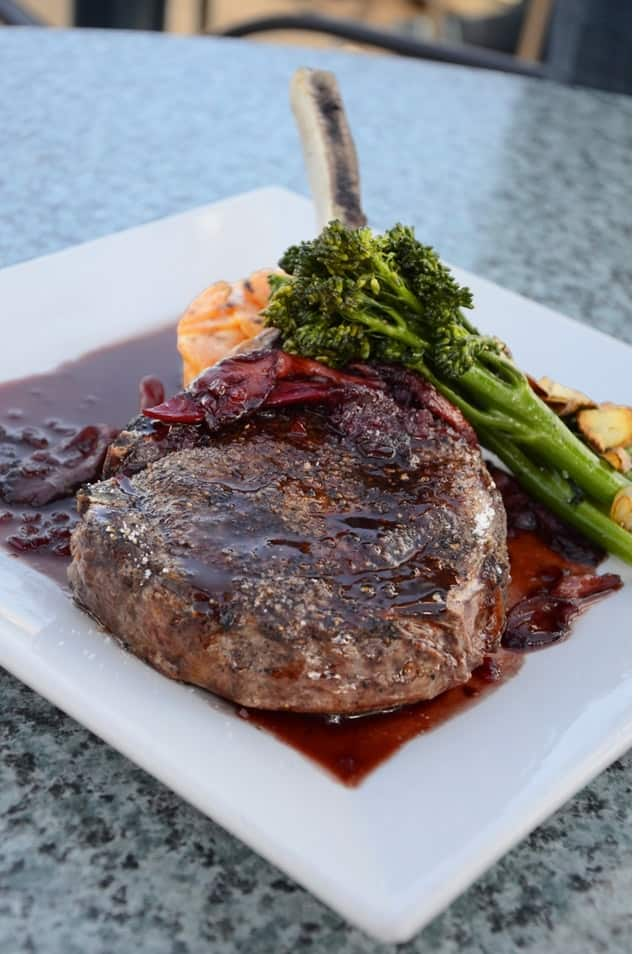 Frikkadel is a traditional Afrikaans dish that usually comprises of spices, bread, eggs, meatballs, and vinegar. It can be baked or deep-fried.
1. Traditional Frikkadels recipe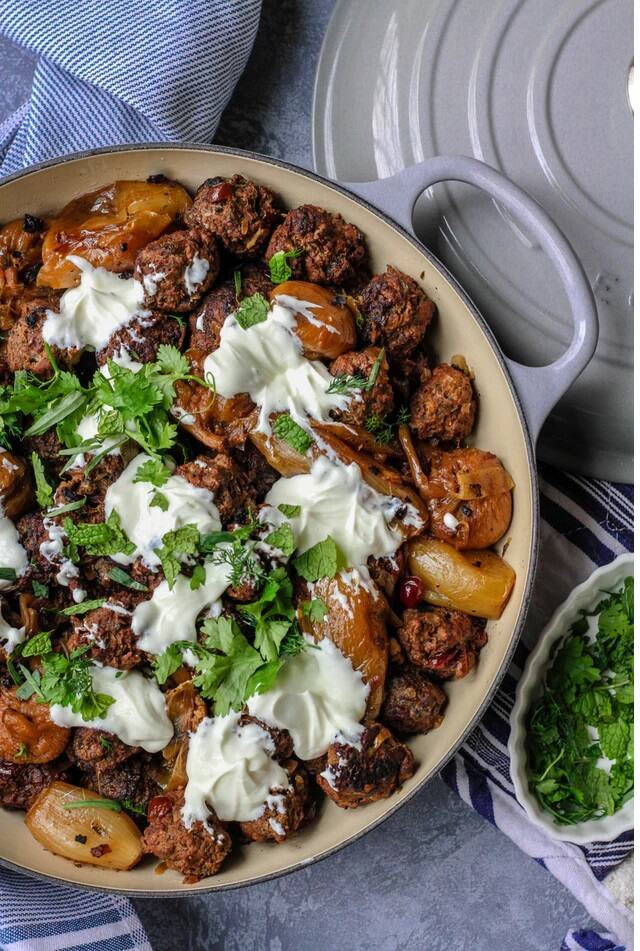 Beef Frikkadels
Ingredients:
A quarter cup of milk
½ teaspoon of nutmeg
Ground cloves (sizable pinch)
½ cup of water
800 grams of minced beef ( make sure it has some bit of fat )
White pepper ( large pinch )
¾ teaspoon of ground coriander
One teaspoon of salt
Two slices of white bread ( without crusts )
Butter
Three tablespoons of sheep fat ( melted )
½ cup of grated but not chopped onion.
Preparation
Mix the spices and salt with the milk.
You can use a fork to beat as you break up the bread to a more delicate state.
Take the above mixture and add it to the mince, onions, and melted fat. Use the fork to harmonise the mix. (ensure that the mince does not get compact)
Spread butter at the bottom of your ovenproof baking dish.
Using your hands, gently shape up large Frikkadels.
Put them in the baking dish and apply a tiny dot of butter on top of each Frikkadel.
In the baking bowl, add half a cup of water and roast in the oven for about 37 minutes. The temperature should be about 190 °C.
Add some little water if it is cooking dry.
Turn on your grill for at least five minutes to enhance browning. You must, however, keep a watchful eye on them so that they won't get burned.
You can now remove your Frikkadels and wrap them with tinfoil to keep them warm.
This procedure can yield ten Frikkadels of 100grams each, and the recipe is best served with the old-fashioned tomato salad.
2. Pilchard Frikkadels wrapped in cabbage leaves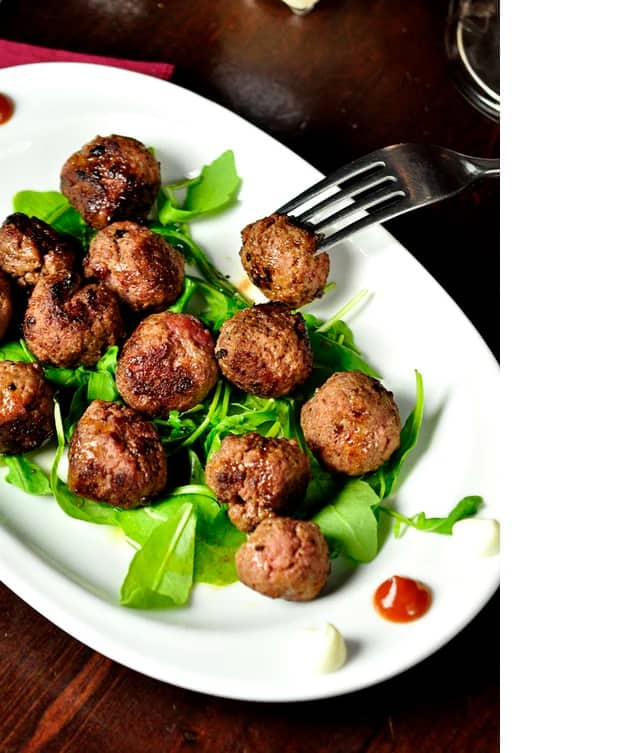 Ingredients
The Frikkadels
One beaten egg
Three baby cabbages
125 millilitres of milk
Two slices of white bread
Fifteen grams of finely chopped parsley
A finely chopped half onion
Ground black pepper and salt
2 x 400 grams tins of Lucky Star Pilchards in Tomato sauce
The tomato salsa
200 grams of red tomatoes or baby yellow tomatoes
Eight-centimetre piece cucumber
One finely chopped small onion
Freshly ground black pepper and salt
Ten millilitres of white wine vinegar
The parmesan crisps
100 grams of finely grated parmesan cheese
Method of preparation
The Frikkadels
Scoop the pilchards out of the tomato sauce. Move the tomato sauce on one side as you extract the bones from the fish.
Dip and soak the bread in the milk until it is soft.
Take out the bread and then squeeze out the extra milk.
Mash the bread and pilchard together.
Add the beaten egg, parsley, and onion.
Spice with pepper and salt and then mix them well.
Place the mix in the refrigerator for about thirty minutes.
Preheat your oven to 180°C .
Pull the cabbage leaves off, place them in boiling water and let them soak until they are soft.
Remove them from the water and use the kitchen towel to dry them.
Empty the tomato sauce into an oven dish and then start filling the cabbage leaves with the pilchard mixture. Fill one tablespoon per leaf.
Wrap the Frikkadels in the other cabbage leaves using at least two leaves for every Frikkadel.
Place the Frikkadels on your tomato sauce and then cover them with tinfoil.
Bake them in the oven for about thirty minutes .
The tomato salsa
Chop the cucumber and tomatoes into tiny cubes.
Mix them with the chopped onion and then add vinegar.
Spice with pepper and salt.
The parmesan crisps
Scoop equal sizes of grated cheese into a baking tray that is lined with baking paper.
Level the heaps and the place the tray inside the oven. Observe the cheese.
Remove the tray from the oven and let it cool as soon as the heaps have melted into flat discs.
Remove the crisps from the tray
To serve
Spread the tomato salsa over the Frikkadels and then serve with parmesan crisps.
3. Frikkadels stuffed with camembert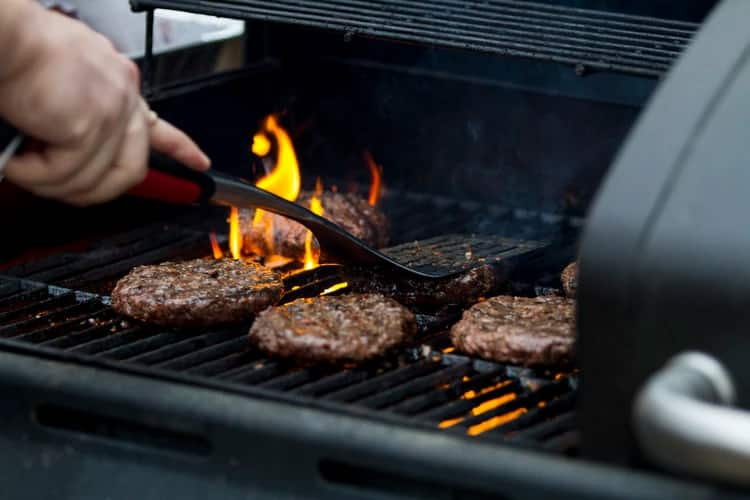 Preparation: 30 min
Cooking: 25 min
Ingredients
Two small rounds of camembert cut into sixteen cubes
Four eggs
Two hundred grams of dried bread crumbs
Rice bran oil ( shallow frying )
Tomato chill jam ( to serve )
Frikkadel mixture
One teaspoon of young ginger( finely chopped )
Half teaspoon of ground cinnamon
Half teaspoon of ground clove
One lightly beaten egg
Crushed pinch of saffron threads
One tablespoon of red onion ( finely chopped )
450 grams of minced meat
Three finely chopped garlic cloves
1.5 tablespoons of lightly crushed and toasted fennel seeds
Two tablespoons of fennel bulb ( finely grated )
Two tablespoons of lemon juice
One slice of sourdough bread ( grated and toasted )
Freshly ground black pepper and salt to taste
Method of preparation
Preheat the oven to 180˚C.
Place all the Frikkadel mixture ingredients in a bowl and combine them using your own hands.
Divide the mixture into sixteen portions and then shape them into balls.
Dampen your hands and press one ball between your palms to flatten them and make discs.
Place a camembert cube at the centre and then form this mixture around the cheese.
Roll it into a smooth ball ensuring the cheese is well enclosed.
Beat the eggs in a shallow bowl.
Dip each Frikkadel in the beaten egg and then roll it in the breadcrumbs to ensure that they are well coated.
In a deep fryer or heavy-bases saucepan, heat the oil to 180°C.
Cook your Frikkadels to ensure that they are lightly golden.
Line your baking tray with a paper towel and then transfer the Frikkadels from the pan.
Allow the heat to penetrate for five minutes and then fry them again until the Frikkadels turn golden brown.
Place them on a baking tray having a new paper towel and then move them to the oven.
Bake for five minutes to ensure that the centre is well cooked and the cheese is melted.
Serve hot and do not forget to add the tomato chilli jam.
Now that you know how to prepare a Frikkadel recipe, try out these three delicacies and you may no doubt turn into an overnight sensation at home in all matters related to mince recipes south Africa.
READ ALSO:
How to cook rice
Gatsby Sandwich: Cape Town's Most Beloved Food
10 easy mince recipes South Africa
Source: Briefly News