Randall Abrahams biography: Age, wife, family, kids, Idols and career path
He is a breath of fresh air in his serious poise. Authority, passion and discipline are the characteristics he portrays to the world. We all know Randall Abrahams, the stern judge in the South Africa Idols spectacle on M-Net. Anyone who does not watch the show has heard him on air or watched him on television because he is a renowned media personality who has remained relevant over the years. He currently judges the show South Africa Got Talent!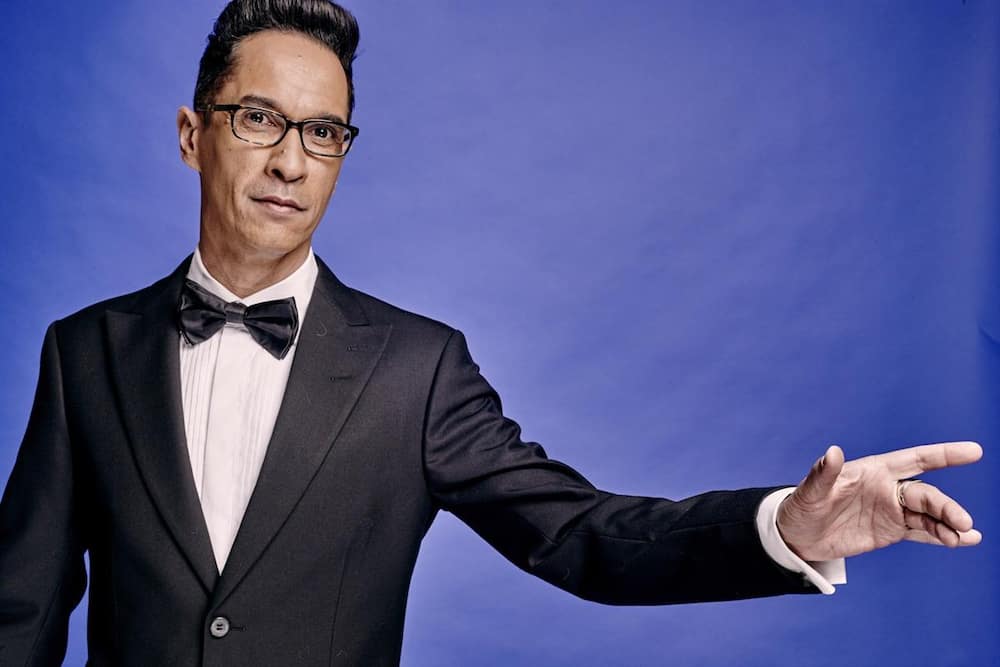 Throughout his life, he has managed to scale the heights as a sought after Public Relations (PR) consultant and a media personality. His commitment, drive and passion have yielded financial gains as the guesstimated Randall Abrahams net worth was $9 million in 2019. He attributes his success to a good education, hard work and having self-drive.
Randall Abrahams profile summary
Birth name: Randall Abrahams
Date of birth: 26 July 1969
Randall Abrahams age: 51 years old in 2020
Place of birth: Cape Town, Western Cape
Nationality: South African
Gender: Male
Education: University of Cape Town (UCT)
Occupation: Radio and TV personality
Randall Abrahams Instagram: @insta_randicles
Randall Abrahams bio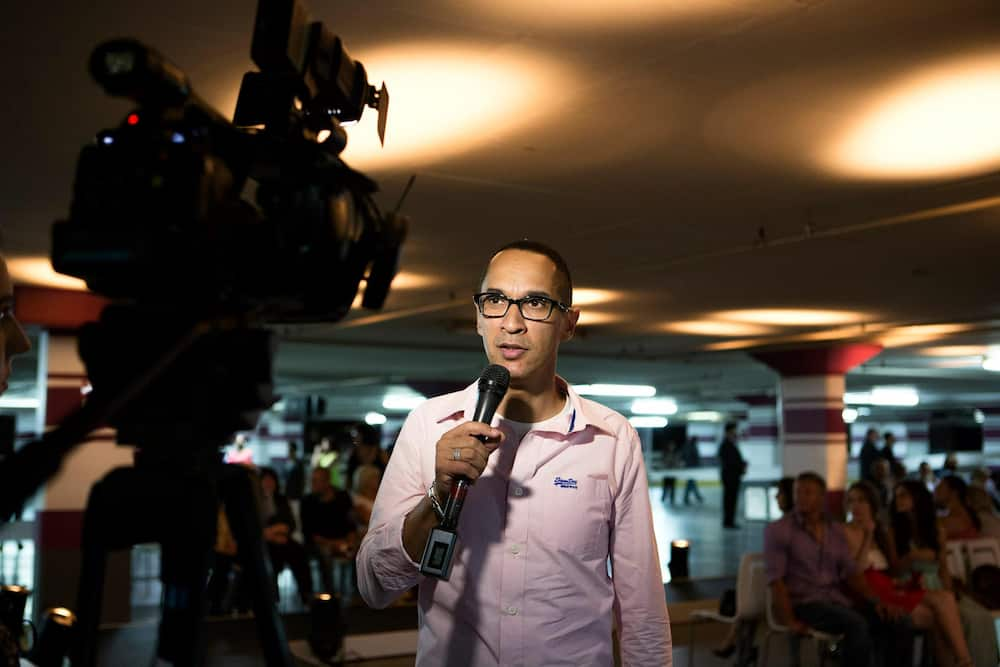 When was Randall Abrahams born? This successful persona came to earth on the 26th of July, 1969 in Cape Town. As of 2020, he is 51 years old.
Randall Abrahams education
Abrahams attended his primary education classes in Cape Town. He later joined Harold Cressy for his high school education from where he passed and joined the university. At the University of Cape Town where he schooled between 1988 and 1992, he acquired knowledge and skills that saw him graduating with an Honors degree in Bachelor of Arts. He believes in getting a formal or informal education in things that one has an interest in.
Career trajectory
Good Hope FM employed Abrahams just after completing his higher education. He joined as a junior programmer. His enthusiasm and hard work saw him rise to the position of Station Manager in 1994. He faithfully served in this position until 1997 when he felt that he needed a more challenging role.
Following this exit, he packed and moved to Johannesburg where he joined hands with others to establish YFM, a radio station for the young people. He served in the capacity of station manager from 1997 to 2002. As he worked there, he also doubled up as the deputy chairperson of the National Association of Broadcasters (NAB.) In this position that he held between 2000 and 2001, he was tasked with creating an awareness of the goals and vision of the media and broadcasting industry. Between 2001 and 2003, he assumed the position of chairperson.
Randall Abrahams Idols judge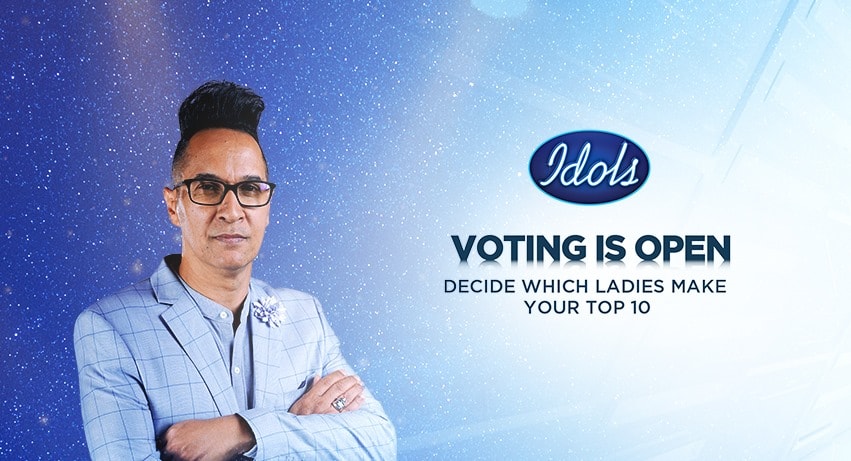 He bagged the exciting position of judge in M-Net's Idols, a live singing competition. The show ran from 2002 to date and is a fascinating South African rendition of the famous American Idol. In this capacity, he continues to showcase his authentic self by being a strict judge who is often nicknamed "Mr Nasty." He neither minces his words or pretends. His criticism is aimed at making the contestants better singers.
His pragmatism and authenticity made him a judge in the 2003 World Idols reality competition. Heinz Winckler, a contestant come winner under his mentorship in the first Idols, was ranked fourth in the World edition.
As his career as judge thrived, he also excelled in radio management. He served as the General Manager between 2002 and 2006 at Commercial Radio, SABC. In this position, he became the legend who led to the success of Metro FM, 5FM and Good Hope FM.
Despite the soaring success, Abrahams voluntarily exited the radio world to establish a PR firm and to serve as an independent digital consultant. He is the founder and managing partner of the Total Exposure PR Firm that handles publicity for South Africa's Got Talent. He, however, did not exit from our television screens. He still serves as a judge in reality competitions. His impressive work has seen him become a judge in SA's Got Talent that began airing in October 2009.
In addition to the PR and consultancy engagements, Abrahams works as a freelance journalist. His contributions have been received in significant publications, among them, Tribute, Financial Mail, Y Mag, Blink and Advantage.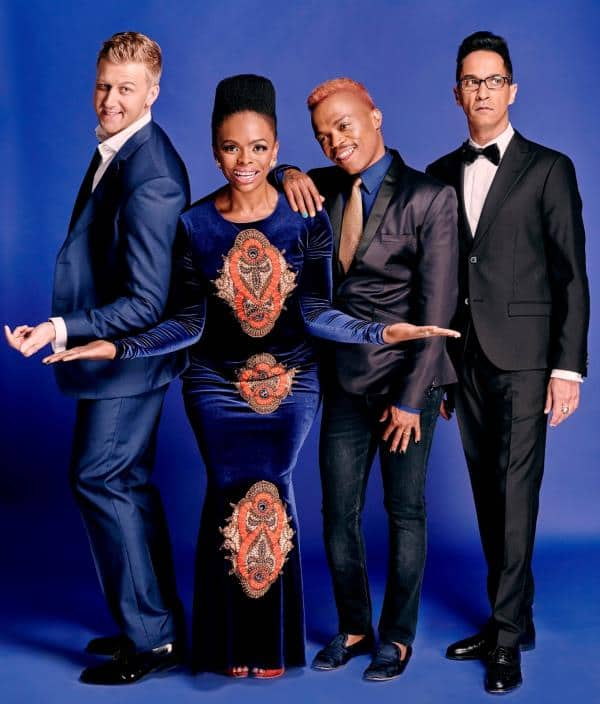 Randall Abrahams wife and family
Not much is known about Randall Abrahams family and Randall Abrahams wife. He has often guarded this information against the public arena. His fans often ask "who is Randall's wife? It is said that her name is Gabrielle Abrahams, but the media guru is yet to confirm this openly. In previous events, journalists have asked whether he is married and has children to which he responded "Neither!" In 2015, while out shopping in the company of a beautiful blonde lady, he refused to address claims that she was his lover.
Personal interests and hobbies
It comes as no surprise that Randall is a music-lover since he judges singing competitions. He began listening to music by Elvis Presley as a young boy. He enjoys listening to the 60s and 70s Northern soul, soul and Nigerian highlife. Discovering new genres of music as well as music from new musicians is also something that he loves doing in his leisure time.
He also reads books, especially biographies, in his free time. He says that books incite positive thoughts and offer plenty of musical and historical context. When he is not reading a memoir, he is reading a well-scripted novel. Besides, he enjoys baking, watching movies and travelling the globe.
Controversies
Randall has been criticised for being a strict judge who barely shows any sympathy for contestants who do not please his ears. This strictness has earned him hate and love from the public in equal measure. He has repeatedly asserted that he is okay with being considered a nasty judge. He says that his keen ear for excellent music makes him identify my raw singing talent that can be harnessed and grown into the world's greatest musical voices. He advocates for an education in music among all music enthusiasts.
Abrahams advice to the youth
Randall wishes the young people understood that success does not occur at the snap of the fingers. One must be enthusiastic and determined to succeed. They must also have a good education and acknowledge personal limitations and strengths. It is also necessary to have a vision and to continue pushing until it comes to reality. Realism and self-discipline are also must-haves for success to be attained.
Randall Abrahams Instagram
Randall is active on social sites including Instagram. Therefore, he has 47.7k followers on the platform. Most of his posts are about Idols.
It is indisputable that Randall Abrahams is among the most influential media and PR gurus in South Africa. Known as the "nasty judge," he has graced our television sets and taught us new things about music. The success in his career is admirable, and his authenticity loveable. There is always something to learn from him.
Source: Briefly News