Are you involved in a road accident and you need information on how to claim your Road Accident Fund? Or have you filed your claim and you need information on how to check Road Accident Fund claim? This article teaches you not only the processes involved in these but also explains the right ways to appeal for your money as well as how the RAF payment process goes. Read on to know about the whole process.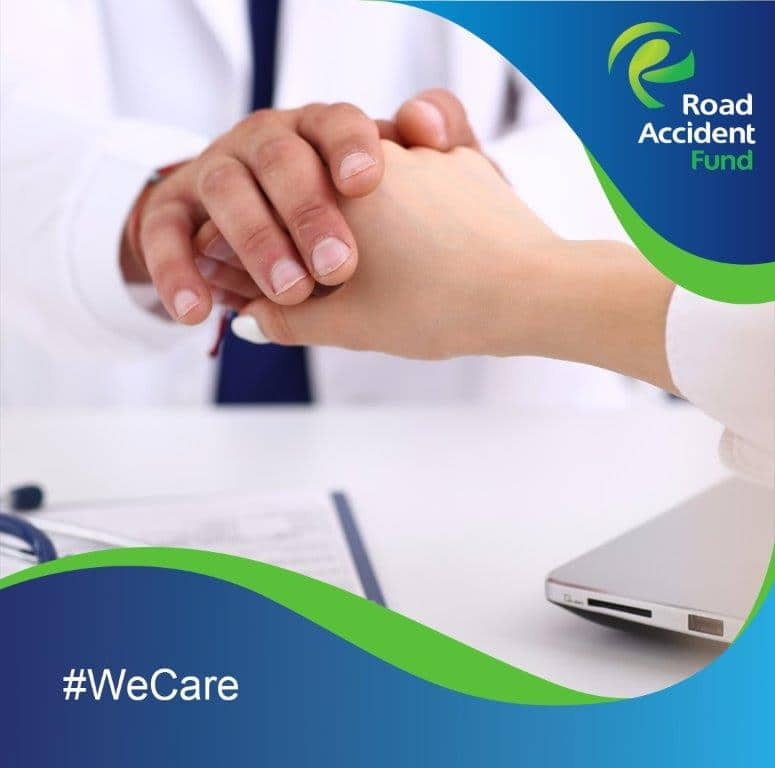 The Road Accident Fund operates a system in which a claimant gets a percentage out of the total cost incurred in an accident. Depending on the incident, there could be personal injury or death compensations given to anyone who sustains an injury in motor vehicle accidents as long as the claimant is not the cause of the tragedy.
What does Road Accident Fund do?
The Road Accident Fund (RAF) ensures that individuals who are injured due to a motor vehicle tragedy get rehabilitated and compensated accordingly. Specifically, they ensure that a person who is dependent on the deceased victim, and whosoever is involved in the disaster, whether a driver, a passenger or a pedestrian, gets the claim accordingly. But then, any claimant that is not up to 18 years needs his or her parent or legal guardian's assistance to process the claim.
READ ALSO: SABC TV licence pensioners discount 2019
As a claimant, you can file for general damages, medical costs, funeral expenses and loss of income (as long as the amount is not more than R191,773 in a year). You can also appeal for loss of support if the deceased is the breadwinner of the family only that the amount must not exceed R191,773 yearly. However, it should be noted that the value of payout that you get depends on your level of responsibility for the road accident if you were a driver and the level of injury in view of the short and long term consequences as determined by medical personnel.
Other things that are put into consideration while making RAF claims include the medical implication that the injuries may cost you presently and in the future and the gravity of loss in terms of income or support based on the injuries that you sustained in the road tragedy.
How do I claim money from Road Accident Fund?
1. Gather relevant information
Specifically, you will need to gather the following documents:
A police report as well as the case number of the tragedy
Every necessary and relevant personal detail together with those of whosoever is also involved in the tragedy
All the medical documents that you have gotten which support the appeal that the injuries took place
Any testimony from a witness together with a report from a medical and/or legal practitioners
Any relevant information based on the tragedy. This may include damages to vehicles and structures that surround.
2. Complete the required Road Accident Fund forms
Once you have the necessary documents available, the next thing that you need to do is to complete the RAF form 1. This claim form contains the essential basic information that the claimant must supply. Specifically, this information includes the names of the parties involved, details of the vehicles, where the tragedy took place, and the amounts to be claimed. There is also a provided space where the treating doctor will write his or her medical report.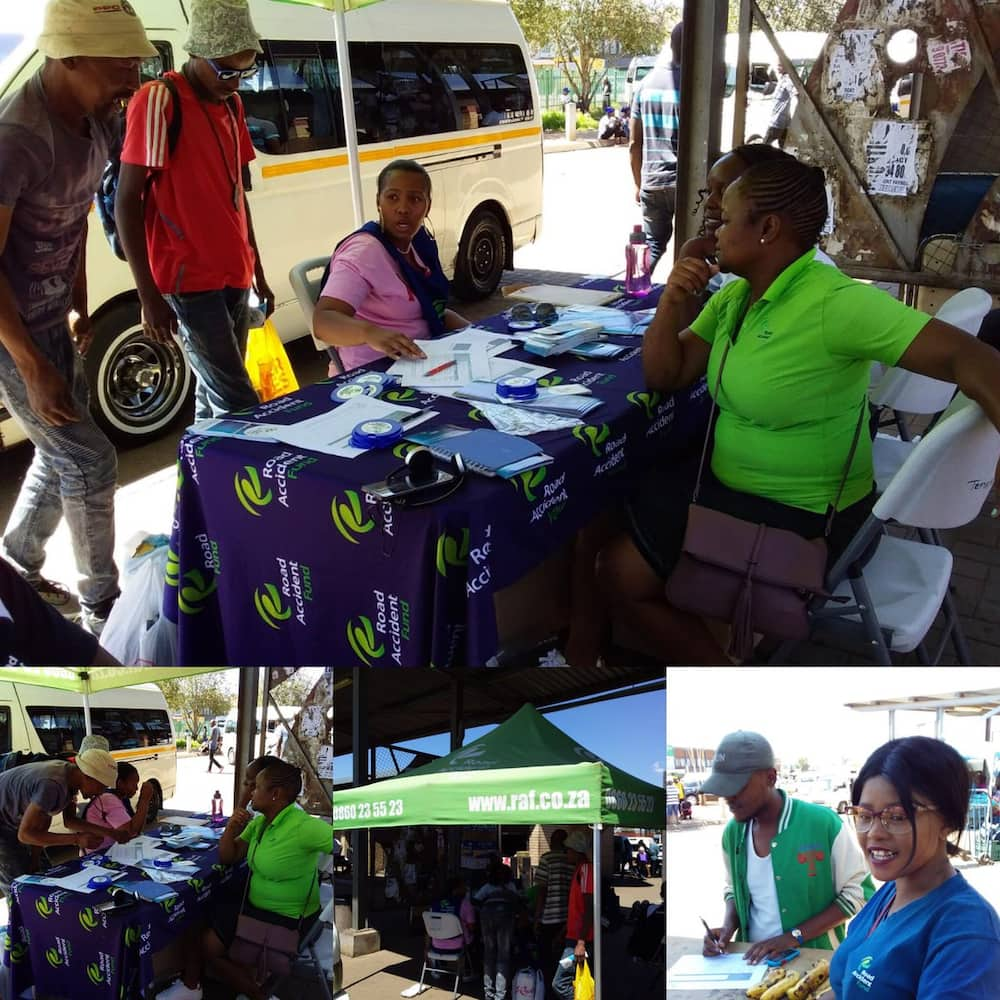 Apart from those, the drivers of the vehicles that are involved in the tragedy also need to provide details of how the tragedy took place on another accident report form in addition to a testimony from witnesses. In case there are general damages appeal, then, a Serious Injury Assessment Report have to be submitted which will prove that there was a severe injury in the process.
3. Submit the documents
How do I submit a claim to the RAF? Once you have filled the forms and gathered the necessary documents, the next thing is to submit everything. Note that the documents have to be submitted in hard copies as emailed documents will not be honoured.
READ ALSO: Passport application at banks: 10 crucial tips 2019
How does the road accident fund pay out?
Before any money is disbursed to a claimant, there is a Road Accident Fund payment process that must be followed. This is why you are always advised to exercise some patience once you have filed your appeal. Bear in mind that every request that you have made have to, first of all, be ascertained whether they are true or not. The Fund needs to appraise the liability concerning what you have written. If there is a need for further explanation on any of the claims that you have made, you would be notified.
The next thing is for the RAF to decide whether it is willing to pay the claim or it wants to repudiate it. If the Fund is willing to pay, then, a quantum investigation has to be carried out to be sure that the amount you are requesting for is worth paying for or not. For instance, they have to be sure that the amount you quoted for the hospital bill is correct among other things. So, once every information is confirmed true, whosoever is handling the claims will make an offer to you. This offer needs to be verified and agreed on with a third party before the payment can be made.
However, should you not be comfortable with the proposed offer, then, you would have to negotiate, and at that point, some experts have to be appointed to carry on with it. It could get so complicated that a court may have to decide for the parties in case they do not reach an agreement. Once the offer for the Road Accident Fund claims has been agreed upon, the Fund would issue a discharge form that contains the agreed amount, and after signing, payment can then be made.
RAF claim status check
Occasionally, it is possible to encounter some delay in the processing of your RAF appeal which is why it is always advised that you ask for your Road Accident Fund claim progress report. So, if you find yourself in this situation, the following are some of the consultants that you may want to contact. Meanwhile, remember to go with your ID and any other documents to support.
1. Zeerust on the N4
North West.
Time: 10h00 - 16h00
2. Bosksburg Taxi Rank
Johannesburg.
Time: 09h00 - 14h00
3. Thelle Mogoerane Regional Hospital Lower Ground
Time: 08h00 - 15h30
4. Far Eastrand Hospital
Johannesburg.
Time: 10h00 - 14h00
5. Bara Taxi Rank
Johannesburg.
Time: 08h00 - 14h00
6. Esangweni Taxi Rank - Tembisa
Johannesburg.
Time: 09h00 - 14h00
From all that has been discussed so far, even though RAF claims are available to everyone, it is also important to understand how to check Road Accident Fund claim after you have filed your request. But then, whatever appeal that you are lodging has to be done within three years from the date that the tragedy happened. And if you know the identity of the driver or vehicle owner that caused the tragedy, then, you should lodge your appeal within two years of the incidence.
READ ALSO: How do I check my NSFAS application status in 2019?