Shekhinah Singer is among the youngest and most successful award-winning artists in South Africa. Shekhinah Donnell, popularly referred to as Shekhinah Singer, is a South African artist who is famous for her unique style in R&B and pop music. She is also a songwriter. Her most famous hit is 'Let you know.'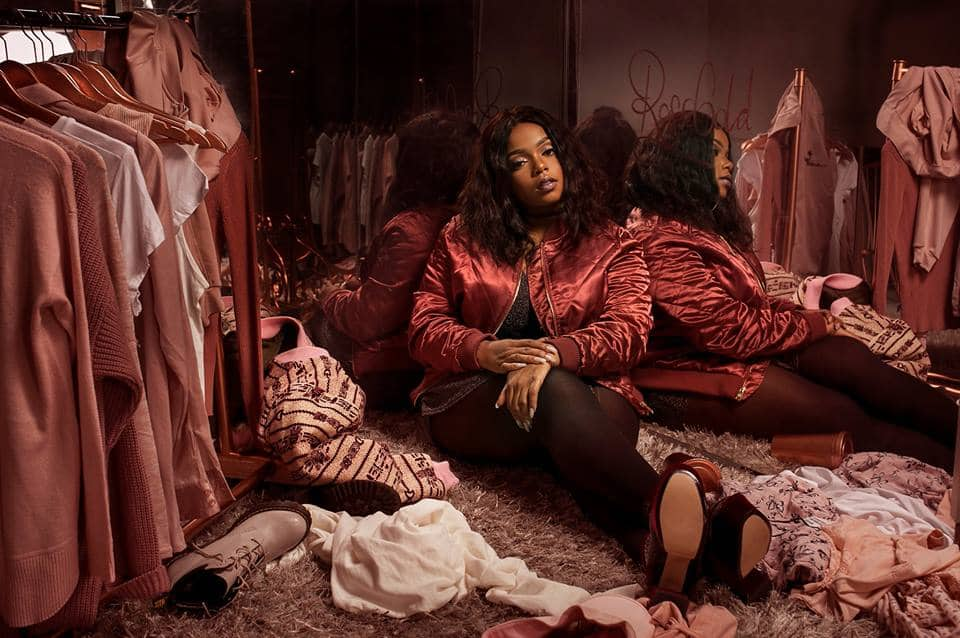 Shekhinah Singer is a young, award-winning South African pop and R&B artist. At a tender age of twenty-four, she has had good breaks in her career and already has her first album; Rose Gold out. Her album is doing great and has won her a couple of awards. She also has a twisted past as her parents abandoned her at birth, but luckily, she was adopted and raised by a white family. Growing up in a different racial family has, however, had a positive impact on her.
Shekhinah Donnell biography
Shekhinah Thandi Donnell has a twisted past. Her history, however, does not dictate her future. She has won awards and received significant nominations despite being in the industry for a short while. At a mere age of twenty-four, she already looks like she is winning. You might want to have a glimpse of Shekinah Singer biography.
READ ALSO: Sister love: Singer Shekinah shares picture of gorgeous sibling
How old is Shekhinah Donnell?
She was born on October 2nd, 1994 in Durban, South Africa. As of date, Shekhinah Singer age is twenty-four years.
Shekhinah Donnell family
Shekhinah Singer's biological parents chose to abandon her at birth. Luckily, the Donnell family came to her rescue and adopted her. She developed a perfect relationship with her adoptive parents and is closer to her foster dad; Phil Donnell, who has played a significant part in helping her grow in her career. Apart from physically supporting her, he has also believed in her and supported her emotionally to build her career as a singer.
Shekhinah Singer's adoptive mother, on the other hand, stays in the United States of America. She is in good books with her adopted daughter. Despite her busy schedule, Shekhinah's adoptive mother creates time to visit her.
Shekhinah Donnell struggle growing up in a white family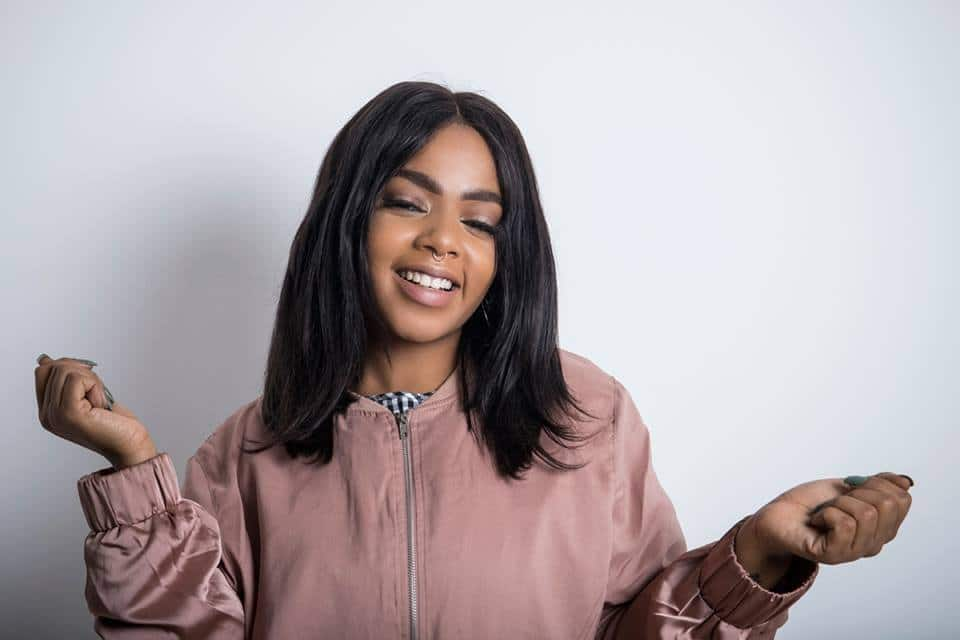 Even though Shekhinah grew up in a racially different family, she says that she never at one point felt out of place. She had a smooth childhood, until when she joined high school and later on the university. In an interview, she stated; "I had so much love at home, the love that I have experienced is unreal, it's organic, it's natural. It's the reason why I love everybody. When leaving home, I was always so charged up with that love and respect that whenever I was disrespected for not speaking isiZulu or not having a good weave or not knowing what to do with my hair because my parents are white and not doing phondo's on my hair before I sleep. That used to bother me, and I got upset, but then I quickly moved on and by the time I was in grade 11 I had done Idols and then everybody wanted to be my friend."
Her experience with racism was quite different. She went on to say, "The only time I started to experience racism was last year when I began paying my own bills and getting my own apartment, that's when I was exposed to a whole lot of things that I wish I wasn't exposed to. When I came to Joburg I was always around black people who were very Black Conscious and I wasn't. I just didn't understand why you'd hate white people because I love my white family, but then I would be around white people that were like 'You're very cool because you're not like that.' So I was exposed to those two worlds and I just didn't understand it but my eyes were opened, and I got some education and I've formulated my own opinion about it." Her experience with racism has made her believe that humanity comes first, before every any thing else.
Shekhinah Donnell career
As a young girl, Shekhinah Singer had a passion for music and loved performing her music at a young age. During her teenage years, she landed an opportunity at the seventh edition of IDOLS. During the competition, she was number thirty-two. Realizing that she had such great potential, Shekhinah opted to participate in the eighth edition of the competition. This time around, she got out with a better position, since she was number six.
Taking part in the two editions of the South African IDOLS competition gave her enough exposure and skills to perfect on her music. She had the chance to perform her music during a couple of government, corporate and public events. In 2016, she released two single hits; which sold so well. The singles were; 'Let you know' and 'Back to the Beach.' That same year, she also featured in two singles; 'Breathing' by Jesse Clegg and 'Your Eyes' by Black Coffee.
Shekhinah Singer awards
Shekhinah Singer has been in the industry for less than five years, and her music is doing good. In 2016, 'Back to the Beach' got nominated during the Metro Music Awards and the South Africa Music Award, however, it did not win in either of the awards. In October 2016, the same song was nominated for the MTV Africa Music Award (MAMA), which she won. She worked on her first album, which she released in 2017. In 2018, she bagged three different awards during the South Africa Music Awards. The three different categories of awards; the best newcomer artist of the year, the album of the year award, and the best female artist of the year.
Shekhinah songs
Shekhinah singer has so far, done one album. The title of Shekhinah album is Rose Gold. Shekhinah Rose Gold songs have earned her awards. The following Shekhinah songs are the best hits.
Shekhinah – Suited
In her angelic voice, she gives this romantic song the hype that it has. The beats in the song could never be better. The beautiful love song is about lovers confessing their love for one another, claiming how good they are for each other. Suited has been one of her most significant breaks. It is proof that her music keeps getting better as time goes by. She has the potential of being among the best African artists within a very short period.
She released this song in August 2017, but the song has already garnered more than six million views on YouTube.
Shekhinah - Please Mr
Please Mr was Shekhinah's biggest hit in 2018. She sings this song with a lot of emotion. This is the type of song to listen to if you are feeling nostalgic. The pop love song has accumulated close to two million views on YouTube.
Shekhinah - Different ft. Mariechan
Her attitude in this song gives it the hype that it deserves. The blend between her voice and Mariechan is heavenly. This hit has earned more than two million views on YouTube, despite it being two minutes and forty seconds long.
Sketchy Bongo & Shekhinah - Let You Know (Official Video)
Let you know is one of Shekhinah's oldest hits. In her magical voice, she sings about love. This single has close to three million views on YouTube.
Sketchy Bongo, Shekhinah x Kyle Deustch - Back To The Beach
Shekhinah Back to the beach is one of her oldest songs. The rhyme in the beats and her voice create the beauty of this song. The song has more than three hundred and ninety-two thousand views on YouTube.
All these hits have something unique about their message and style. These songs depict an element of growth in her music. It is safe to say that Shekhinah new song will take music fans by storm, because, it seems that is what she always does.
Shekhinah Donnell net worth
Shekhinah Singer net worth entirely depends on her musical career. At twenty-four, she is earning a fortune from her music; however, her net worth has not been summed up to a given figure
Shekhinah Singer has had a good break in her musical career as her music has the capability of moving masses. She has been releasing hit after hit, and her style keeps on getting better every time. She shows a high potential of being the best African artist.
READ ALSO: