Change of surname after marriage home affairs
The change of surname after marriage home affairs process is a great concern for newly weds that want to go this way. Some spouses enjoy sharing a name, as it gives them a sense of belonging. Furthermore, most women feel some level of safety when they add their husband's name to their own.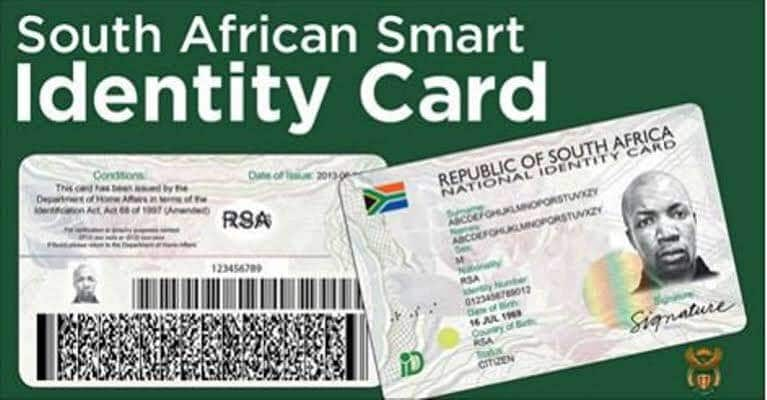 Getting an identity once you attain the necessary age limit is crucial. With most areas requiring the ID to provide services, it goes without saying that legal identity is crucial. This said, what happens therefore, if you get married and need a change of surname? The department of home affairs issues the ID book, which is the legal document in South Africa. Any changes to this document can also be done at the same place.
Getting the ID for the first time
First things first, before getting into changing the ID which is your official identity, or to even ask if a surname change affidavit is necessary, you first need to know how to get it for the first time. Once you attain the legal age where you are legally identified as an adult, the next best thing to do is to get an ID book that will be requested whenever you want to access most services. To do this, first time applicants have to provide the following:
Form BI-9, which must be completed in black ink. Do not take this requirement for granted as your BI-9 form may be discarded.
A certified copy of your Birth certificate or a reference book, or a copy of the old Transkei, Bophutatswana, Venda or Ciskei homelands identity or travel documents .
Two identical, colour photographs (note that these are not required at the smartcard offices as ID images are already captured digitally. However colour photographs are still needed if you want temporary IDs).
Your fingerprints will be taken by a Home Affairs official and imprinted on Form DHA-9.
For naturalised citizen or those with permanent residence permits, attaching the following items to your application form is mandatory:
Your naturalisation certificate and its copy, make sure the copy is certified by Home Affairs.
Permanent residency certificate and its copy,. It should also be certified by Home Affairs.
Supply your exemption certificate and a copy of the same, which will be certified by Home Affairs.
Form BI-1620, which must be completed at any of the Home Affairs offices near you.
In case your permanent residence permit or exemption certificate cannot be furnished, Form BI-829 must be completed for the issuing a duplicate of it.
If the naturalization certificate cannot be furnished, you must and should apply for a duplicate before submitting the ID book application.
READ ALSO: Birth, marriage and death records South Africa: 5 best services to check
Correcting errors in the ID Document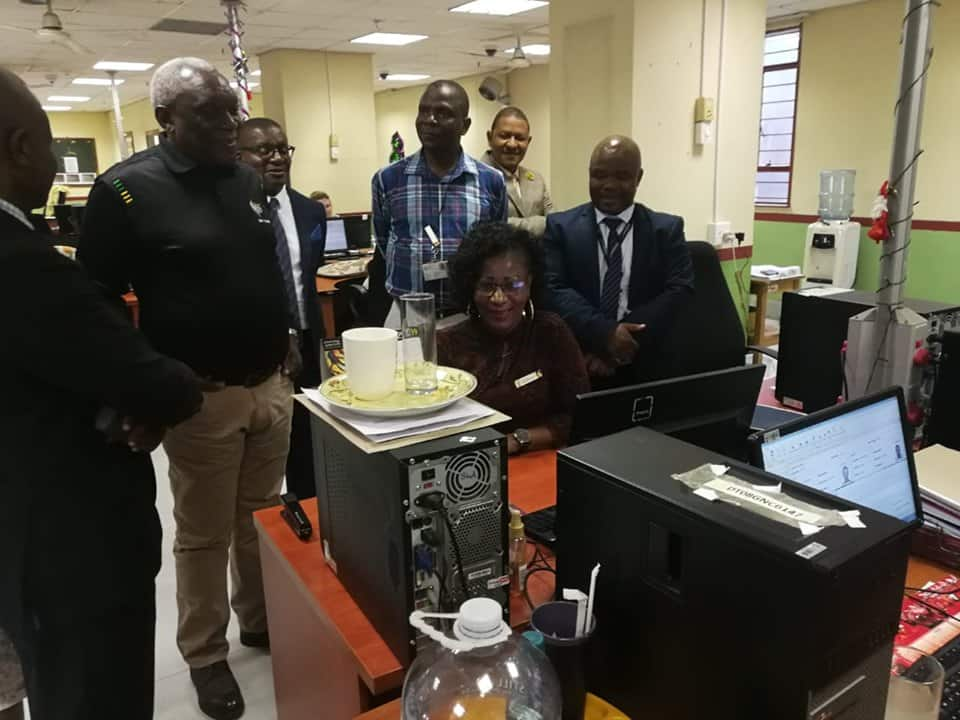 Sometimes an ID book comes with certain errors and it is imperative that you rectify the personal information contained in it. The Department of Home Affairs needs to replace your ID book without you making any payments for it. For anyone to apply to correct information in their ID book, they need to submit the following to any office of the Department of Home Affairs:
Forms BI-9 and BI-309 completed with the correct information.
Proof of the error, showing the right information such as a birth certificate.
Two identical colour photographs (NOT needed at smartcard offices as ID images are captured digitally).
Re-issuing an ID book
There are certain instances that one can apply to have their ID book re-issued. These include:
If you are married and want to take up the surname of your spouse. You need to submit a copy of your marriage certificate, a completed application Form BI-9 and then pay the necessary fee.
When a woman wants to apply for a new ID in the name of any of her previous surnames, This requires documentary proof that shows that one is entitled to using that surname. Some of the documents that prove this include a birth certificate, and a marriage certificate among others. You also must provide a completed Form BI-9. You will also need to pay a re-issue fee.
A re-issue can also happen if your ID book is been lost, damaged or stolen.
You should note that these procedures above are the same for all departments of home affairs, including the Department of home affairs Paarl or even the home affairs PMB department. The most important thing is to ensure that you visit the nearest department to you if you need assistance.
How to apply for replacement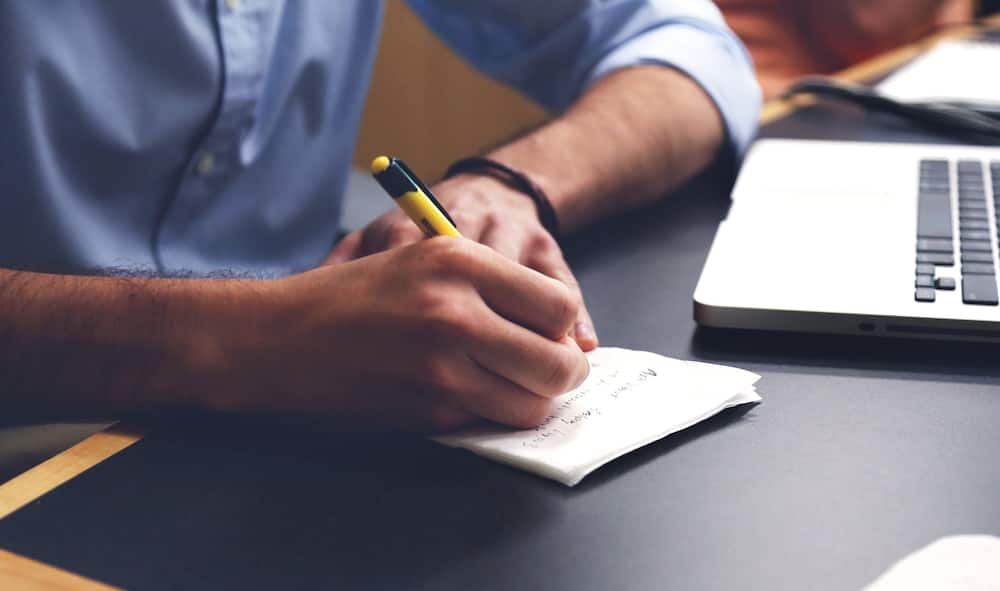 Now that you know situations that can prompt a replacement of ID, make sure that you understand requirements to change the last name South Africa, especially in a marriage scenario. Follow the procedure below when considering application for surname change or other forms of ID replacements.
Complete the Form BI-9, if you haven't previously submitted your fingerprints.
Attach additional documents that have been requested and are required. This could be a marriage certificate if you are married.
Paying the necessary fees for the re-issue. This may be when you find out how much is to change surname at home affairs. Knowing what costs to expect makes it easy for you to prepare in advance.
In case you lose, misplace, damage or even have an ID book stolen, you should request for a Temporary Identification Certificate (TIC). To do this, visit any office of the Department of Home Affairs near you. Remember that the issuance is subject to verification of your fingerprints.
What you need to know about changing your last name legally
Before you can even get to the requirements to change last name, there are certain basic things you ought to understand. You need to know that the process of name change is governed by the Births and Deaths Registration Act of South Africa. It is responsible for South African births deaths and marriages. The National Population Register has all citizens personal details. To change your surname one must first be 16 years. Some of the common reasons for needing a change include:
To revert to your legal maiden name after a divorce.
To get a double-barreled surname.
To use your biological or step-parent's surname.
To add, remove or change your forenames for a justifiable reason.
To change a name for whatever reason, you must visit the nearest home affairs office and complete the following forms:
BI-196 for change of surname of majors.
BI-85 for application for alteration of forename.
BI-9 for application for alteration of identity document. Note that you can access all these forms at any regional or district office of the Department of Home Affairs.
The completed forms, together with two photographs (for a new identity document) and an identity document with your current name(s) and surname, should be submitted.
You should have sufficient reasons for changing your surname in writing.
Changing children's names
Fortunately, the civil law in South Africa allows parents to change the names of their children. To do so, you should:
Have a written consent from the biological father if the child was born in wedlock, except when a court ruling overrides this. Otherwise, if you want your child to use the surname of your husband, who is not the biological father of the child, a written consent from the biological father is necessary.
So when is it possible to go on with changing child's surname without father's consent South Africa? Well, this can only happen if you get a court ruling permitting you to do so.
The change of surname after marriage home affairs process is not difficult. All you need to do is ensure that you comply with the rules and requirements.
READ ALSO:
Smart ID online application: Here's everything you need to know
How to get CSD report in 2019?
How to get a divorce in South Africa in 2019?
Source: Briefly News