How does it feel when you discover your talent at a young age and grow it to become a celebrity? One must feel accomplished, and Akhumzi Jezile must have felt the same when he was only 18 years of age. He found his space in the media as an actor, television presenter, and producer. Today though, we only miss his warm company and celebrate his youthful achievements because he is no more there.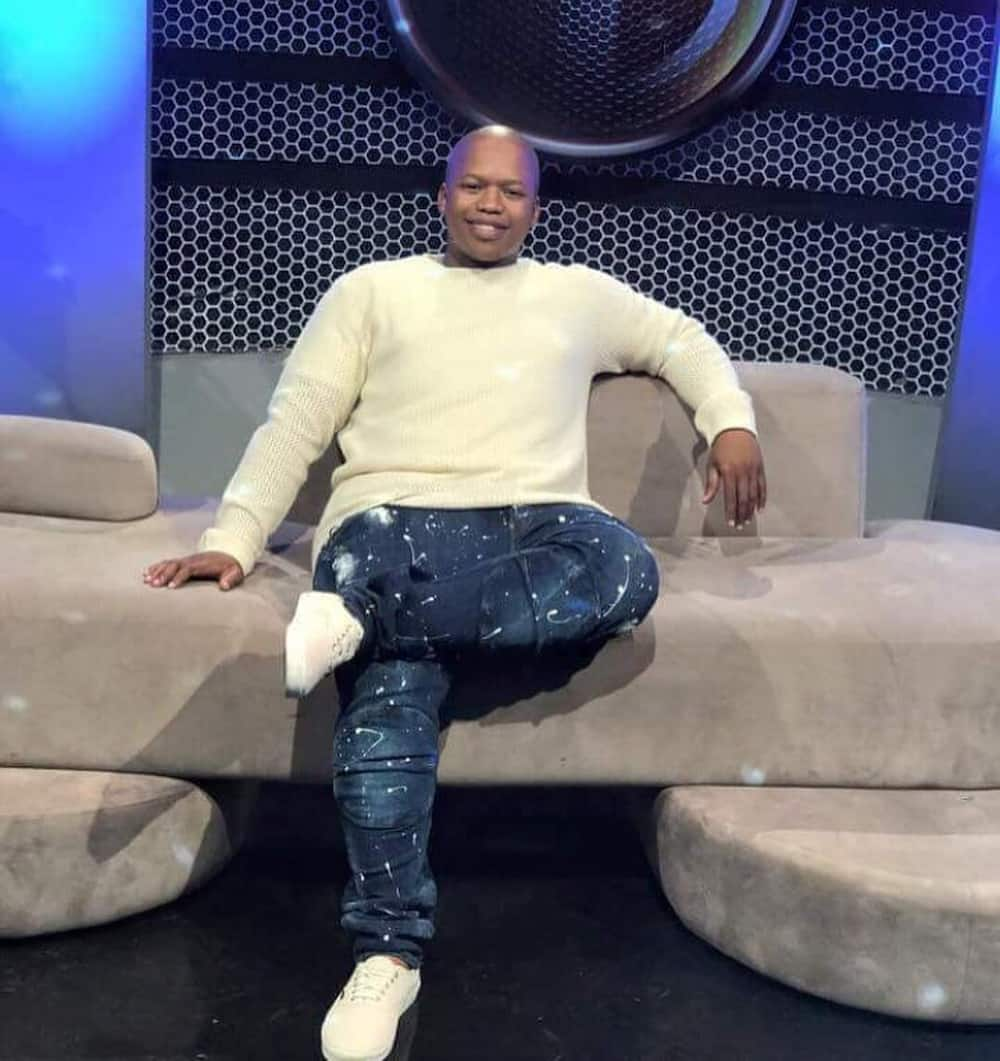 Before his untimely death, Akhumzi Jezile was a well-known actor, television presenter, and producer in the South African entertainment industry. The talented thespian was born in Mthatha, South Africa on January 15th, 1989.
Akhumzi Jezile biography
The firstborn son in a family of five children, Akhumzi Jezile was born and raised in Mthatha, but his family later moved to live in Johannesburg. His father died when he was still a young child, and to his mother, Zoleka Jezile, Akhumzi was more than just a son; he was a close friend and a confidant.
Growing up, Akhumzi Jezile was an enthusiastic fan of YoTV, and he would spend hours on end in front of his TV set watching different programs. He was multilingual and could speak different languages including English, Zulu, seSotho, and Xhosa.
While in Johannesburg, Akhumzi attended Winile Secondary School in Katlehong and later proceeded to study a bachelor of commerce degree. Fortunately or otherwise, he never got to complete his university education.
Akhumzi Jezile passion for acting
Since childhood, the young man had a great passion for acting and entertainment in whole. So, at some point, while on campus, he found himself at the crossroads not sure whether to continue with school or drop out to follow his passion.
And as you would expect, the bubbly talented youth dropped college education to pursue the desire of his heart. In an interview with the Sowetan, Jezile Akhumzi explained that he had to quit pursuing his university degree because he found the course to be very boring.
Once you sacrifice your studies on the altar of passion, it only means one thing; that you have to succeed. Knowing the risk, he shot to fame in a very short period. At one session while speaking about his entry into the media, Akhumzi said,
"In 2007 a friend of mine, Sydney, who was also my classmate in matric, was a guest presenter in YoTV. They allowed random kids to be guest presenters and I was determined to try it as well," he explained.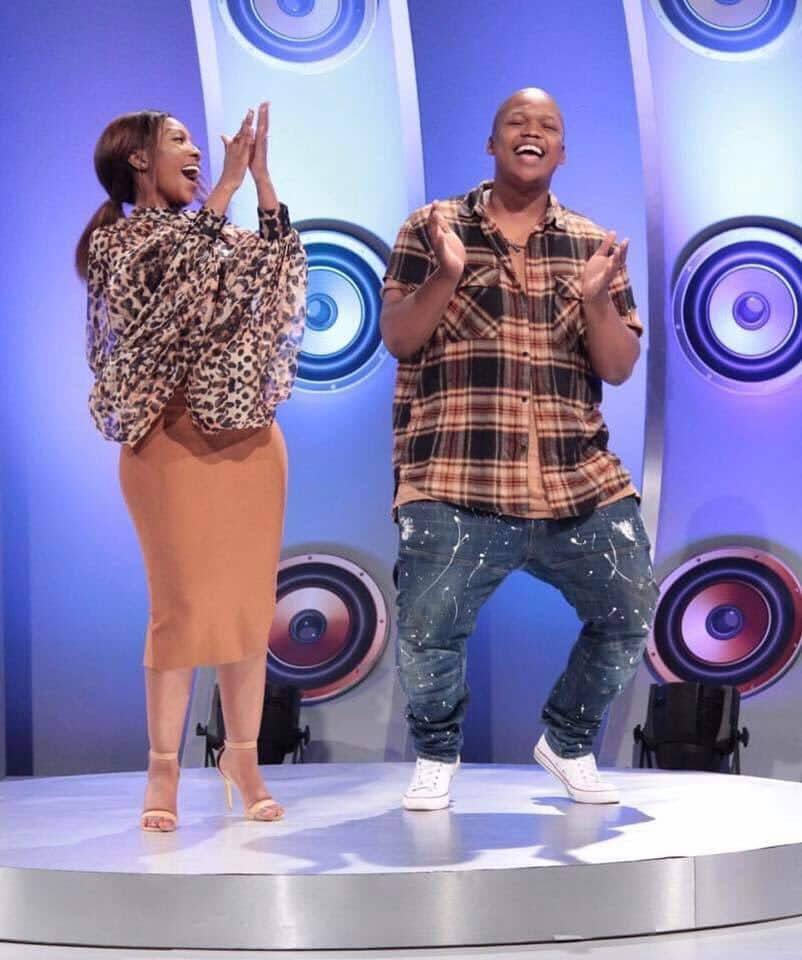 Journey to stardom
His journey to stardom, however, took off when he met DJ Sbu as a guest kid presenter. Sbu later linked him with Gaynor Artist Management, where his raw potential was unveiled. He then got an opportunity to work with YoTV where he hosted numerous TV shows.
Akhumzi's first appearance as an actor was in a drama series known as Khululeka Siyavota at SABC1. This was an education drama produced by Penguin Films in partnership with the Electoral Commission of South Africa for SABC education.
Between 2009 and 2010, Akhumzi was voted as the most popular presenter of kids shows in South Africa. His career as an actor continued to grow, and in the year 2013, he landed the role of Ngulube in Tempy Pushas, an SABC1 drama series. This propelled him to another level.
In 2014, Akhumzi received the Golden Horn for being the best supporting actor in Tempy Pushas. Akhumzi also directed LIVEAmp, a popular show on South African TV. Besides, he served as a presenter for Umhlobo Wenene, an SABC radio station and was also the brain behind "The Big Breakfast," the biggest YoTV show.
In 2016, Akhumzi was chosen to replace Zulu-boy as the host of the music variety show at SABC1. At the age of 27, Akhumzi was already a force to reckon in the South African entertainment industry and had established a very successful career. To his colleagues in the entertainment sector, Akhumzi's love for acting was indescribable.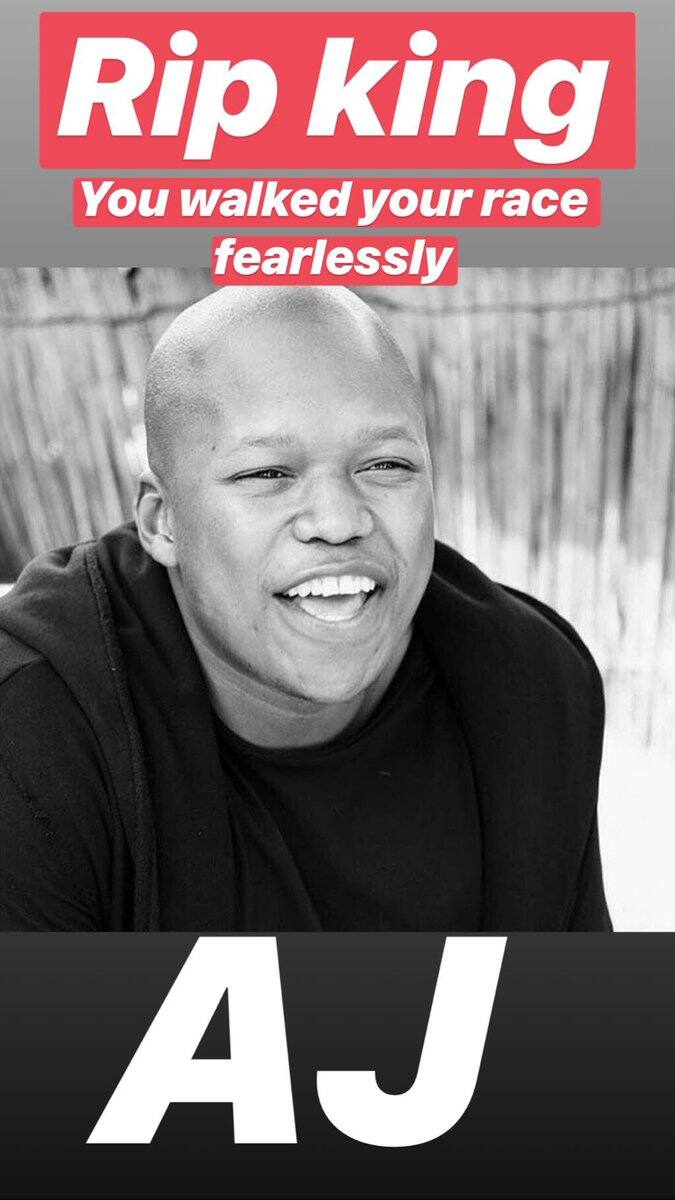 How did Akhumzi die?
When news of Akhumzi Jezile death hit the headlines, a lot of people were rattled by shock and thrust in a lingering state of denial. Is Akhumzi Jezile dead for real? They wondered. The death occurred when Akhumzi Jezile car got involved in a head-on collision with an oncoming truck. This accident also took the lives of four others who were in his company.
The fatal Akhumzi accident happened around 2 am on Saturday, April 28th, 2018 near Queenstown. Commenting about the horrific crash, Foloji, Akhumzi's uncle said.
"A truck carrying a car went into them. They managed to escape it, but the trailer went after them. Cutting the top of their car. They all died immediately. I didn't recognize my beloved son. I had to go in and check for him closely". He said.
Considering that Akhumzi Jezile age was only 29 when he died, many people including his mother were so devastated by what happened to Akhumzi. They could not just understand why he had to die at such a young age.
Requiem mass and eulogies
In a lovely letter read on her behalf at the funeral, an emotional Akhumzi's mom eulogized;
"How does a mother lay her child to rest? Is it not the responsibility of a firstborn son to lay his mother down to rest? '"
After a requiem service that was held at Rhema Bible Church, Randburg Akhumzi Jezile was finally laid to rest on Saturday, May 5th, 2018 at the Westpark Cemetery in an emotional send-off attended by family and friends. A year later, the young man is still dearly missed and people are still asking questions about him.
Was Akhumzi Jezile married?
Was there any AkhumziJezile wedding?
Who was Akhumzi Jezile wife?
Akhumzi Jezile girlfriend
Well, all we know is that Akhumzi might have been in a relationship with Kelly Khumalo. Interestingly, Kelly Khumalo, was blamed for his death by some social media users. Rumour has it that Khumalo is a cursed girl known to bring a bad omen to every man she becomes romantically involved with. Allegedly, every man that has ever dated Khumalo is reported to have gone mad died or been imprisoned
Family and friends remember Akhumzi Jezile for his significant contribution in the South African entertainment industry. To many, he was the embodiment of hard work and determination. His fighting spirit inspired a number of his friends in the entertainment industry to go after their dreams undeterred.
READ ALSO: