Zandile Msutwana biography: age, sister, boyfriend, husband, family, tattoo, and stunning Instagram photos
South African actress, Zandile Msutwana, is best recognized for her role on the SABC1 drama series Society as Akua Yenana. As she did her Performer's Diploma in Speech and Drama at the University of Cape Town, she played a part in productions such as in Matilda in the Suit, Chorus in Trojan Women, and Regan in King Lear, just to mention a few.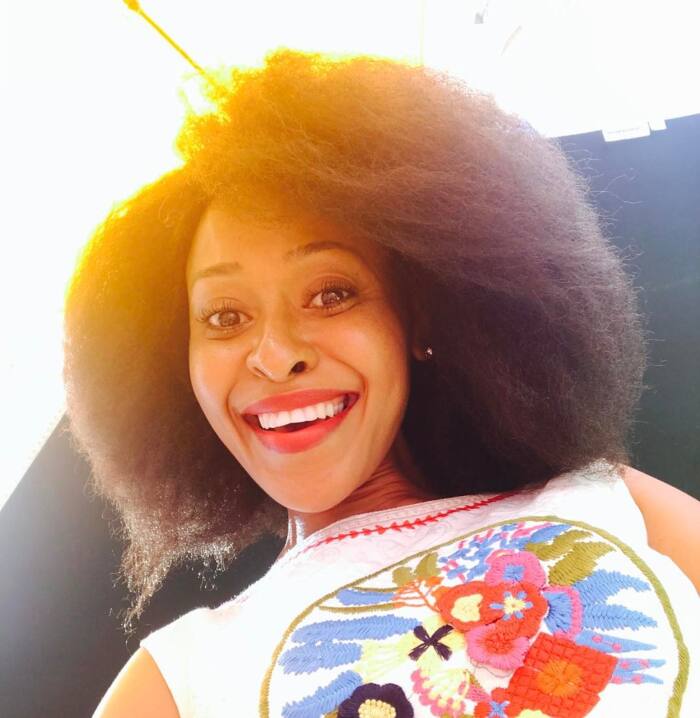 The beautiful and talented Zandile has made an undeniably significant impact in the acting industry. Through her roles, she has been able to make people feel certain emotions and view matters from different perspectives. It is only the great actors and actresses that are able to ignite the feelings and emotions of their viewers.
Zandile Msutwana profile summary
Full name: Zandile Msutwana
Date of birth: July 6th, 1979
Age: 41 as of 2020
Profession: Actress, voice-over artist
Marital status: Single
Instagram: @zandilemsutwana
Twitter: @zandilemsutwana
Zandile Msutwana biography
After graduating, she performed at The Langa Hall in a production labelled Ingalo as a character called Cordelia. After this, she played a couple more roles at different theatres in South Africa. On TV, she was a presenter for e.TV on Heita. She also played as a student in the soapie backstage.
In 2005, she was featured in Beyond Berlin which was directed by Peter Samann. Zandile also played as the lead in the Unrequited Love film, directed by Steve Berry. In 2008, she was a guest-starring in one of the episodes of the SABC1 drama series Mtunzini.com. She played as Dudu Langa who was a suspect in her mother's death. In 2010, she was part of the SABC3 soapie Isidingo where she acted as Thembakazi who was the Head of News. In 2011, she joined the cast of Rhythm City and played the role of a young accountant called Rhonda Rababe.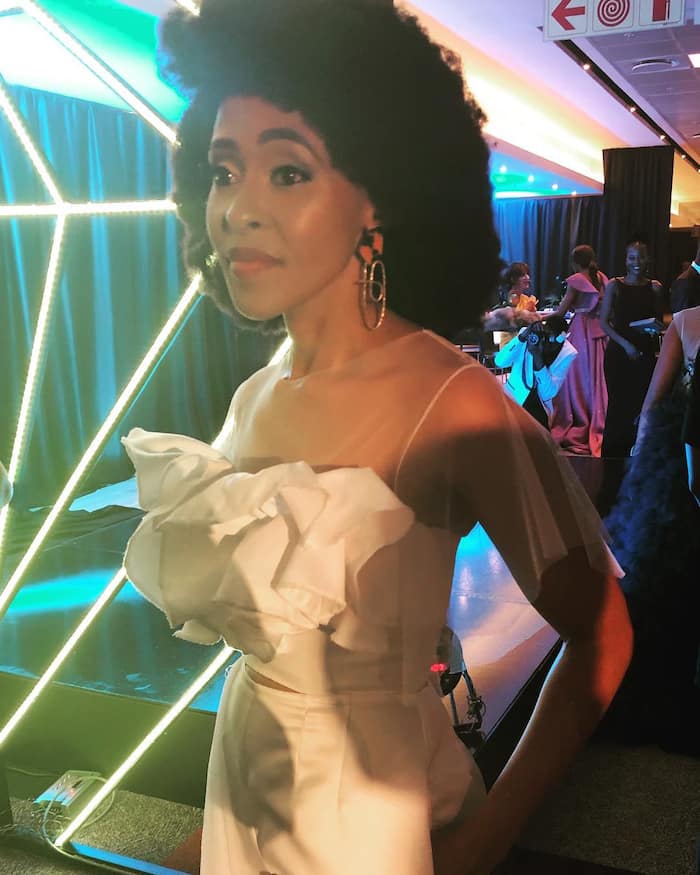 In the Mzansi Magic soap opera Zabalaza, she acts as Lindiwe Cele who is the ambitious head of operations in the family business. She also plays a role as Vuyiswa the queen lead character. Zandile has also made commercial appearances advertising Nedbank, Captain Morgan, Woolworths, and Clearasil. She has done voice-over jobs for multiple clients and also theatre projects for Kagiso TV and Metrorail.
Her family
Zandile Msutwana husband, sisters, brothers, or boyfriend are topics that she has never discussed publicly. Therefore, it is hard to tell whether she has people in her life who bear such titles.
First time for everything
On January 1st, 2019, Zandile made it on the cover page of South Africa's True love magazine. In her story, she talked about different topics that allowed readers and fans to get a better understanding of her personal life. As she is not one to easily open up, fans appreciated the information that she gave to the magazine.
READ ALSO: Grace Mugabe bio: age, children, Robert Mugabe, education, wealth, where is she now?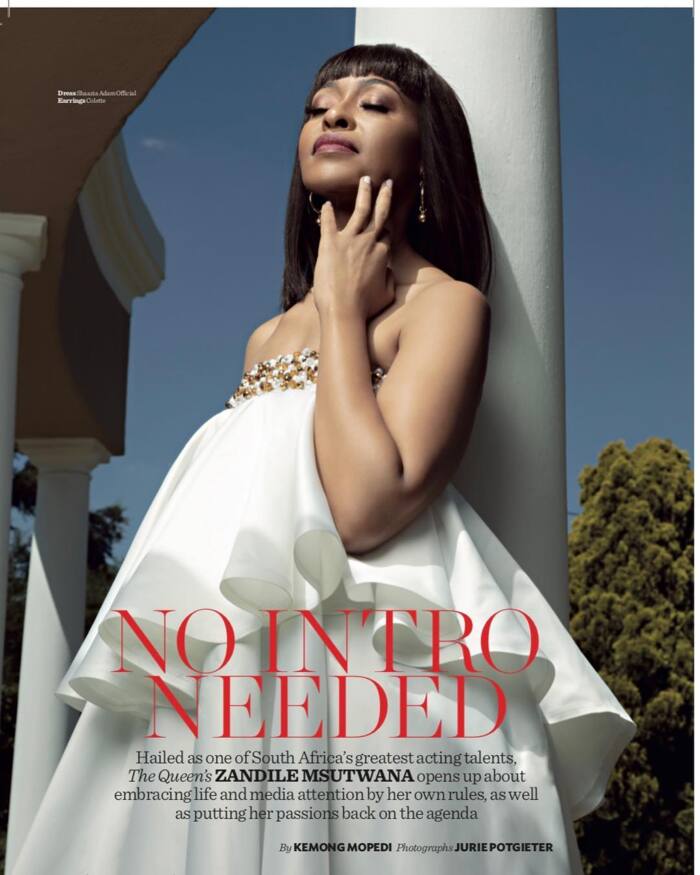 Currently, identified as Vuyiswa from the queen, she has learned to embrace life and the attention she gets from media as she plays by her own rules. This has allowed her to put her passions on the agenda and focus on them. She believes that it is hard to tap into the world of media when you do not know who you really are and what you are about. This is because when you do not know yourself, you will not be real with your fans. This is where you find a person constantly contradicting themselves and their beliefs because they do not know where they stand.
Health matters
During the time she was part of the Zabalaza team, she discovered that she has a medical condition known as Polycystic Ovary Syndrome. This is a hormonal disorder which affects some women at their reproductive age. Their ovaries tend to develop multiple collections of fluid follicles and fail to regularly release eggs. One of the symptoms of this condition is abnormal hair growth, and this is how she knew that she had it. Hair began growing wildly on her face, and since she was being aired on TV for the show, the hair seemed more visible on the screen.
At this point, she began waxing her entire face, but the procedure did not react well on her skin as she started developing acne with puss. After consulting a doctor on how to control the symptoms, she had to change her diet and stop eating meat. It was hard for her at first, but with time, she managed to stay disciplined, and the symptoms faded away.
Zandile Msutwana age
The King William's Town-born actress was born on July 6, 1979. She is currently 41 years old.
READ ALSO: Riana Nel biography: age, baby, husband, sister, songs, albums, and Instagram
Zandile Msutwana Instagram photos and tattoo
This stunning queen has a great Instagram page, where she shares some of her best photos. She also has a beautiful tattoo on her back, which is visible in one of the pictures on her Instagram page.
Beauty, elegance, and class in one photo. What a queen!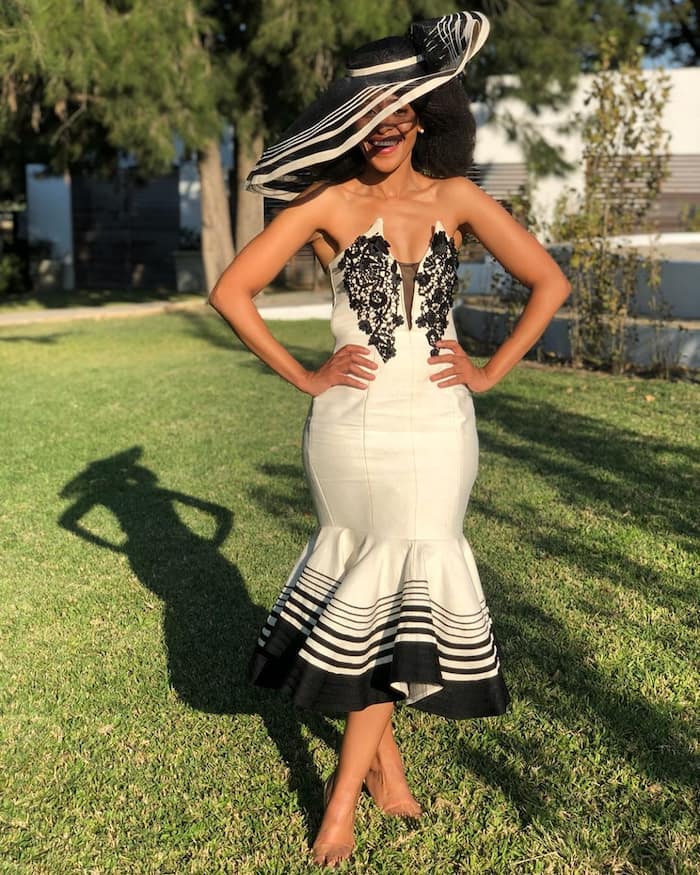 READ ALSO: Reason Rapper bio, age, real name, Lootlove, near death experience, songs, profile
You would think Zandile belongs in the sea. Her outfit also blends in so well with the surrounding.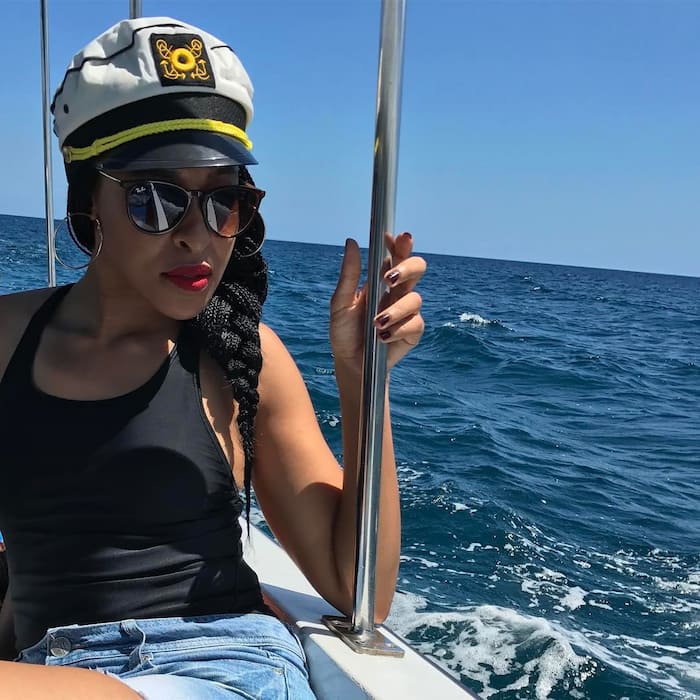 Zandile Msutwana is a relentless and independent woman who stands by her own beliefs. Her desire not to be a people pleaser may not have given her so much fame, but what can you trade for authenticity? These are traits that are incomparable to any amount of fame and publicity.
READ ALSO: Maps Maponyane biography: age, wife, new girlfriend, mother, father, house and Instagram
Source: Briefly.co.za