Without a doubt, Generations, fans already know who this amazing actress is. Xolile Tshabalala or as you may know her, Julia Montene is one very intriguing person with a few special abilities that will blow your mind. Find out what makes her so gifted while you savor Xolile Tshabalala pictures.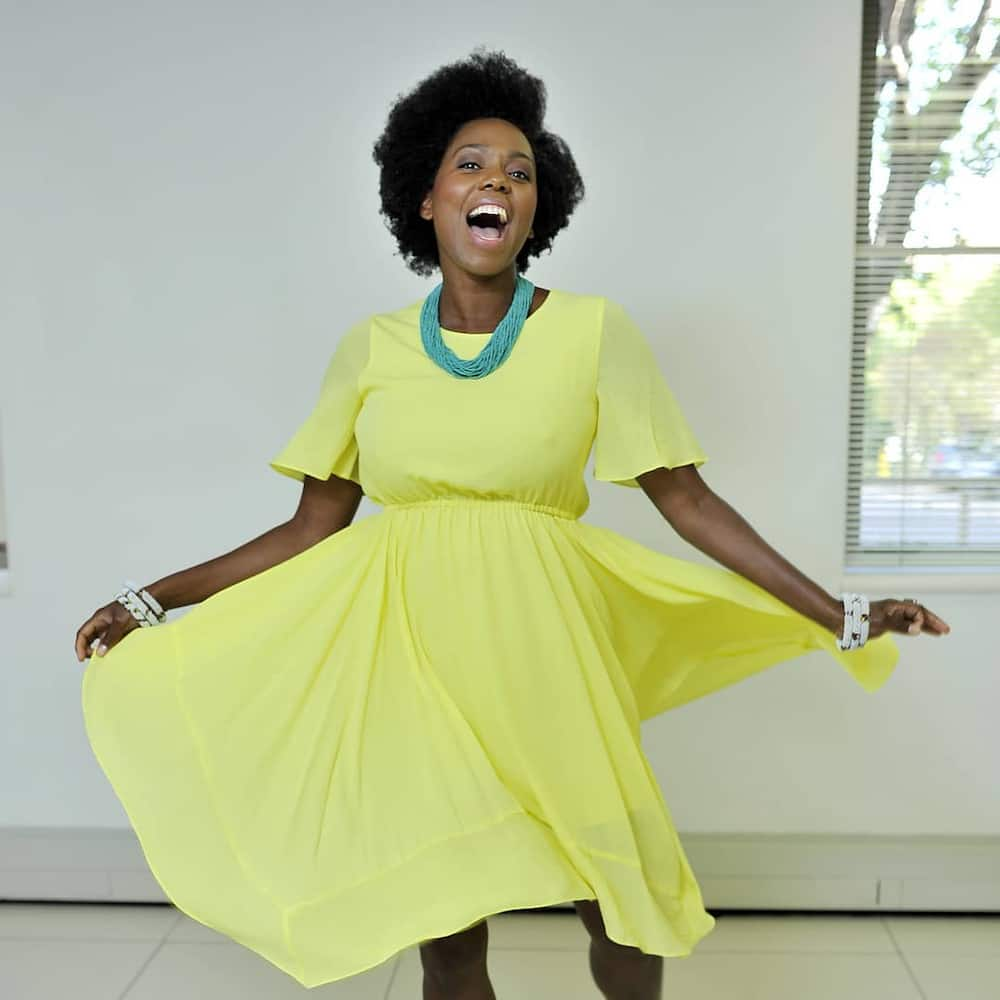 Xolile Tshabalala is a South African actress and film director who packs major talent and not just in the world of acting. She has been awarded severally, which further proves her talent and things keep getting better and better. Aside from her successful career, she has fallen prey to various negative aspects of life, but she took them with stride and rose above it all to continue shining.
READ ALSO: Cheslin Kolbe biography: age, height, wife, wedding, salary and Instagram
Xolile Tshabalala early life and education
Xolile was born on 9th April 1977, in Verde, Free State. That makes Xolile Tshabalala age 44 years at the moment. She came into this world in her grandfather's bedroom. This event would be the start of an unbelievable connection between her and her grandfather. The actress expresses her gratitude for all the vital life lessons. Their bond was so strong and is still so strong. Xolile has said that she does not venture into jobs and activities that her grandfather does not approve of.
Little is known about Xolile's early life. She is named after her paternal grandmother. The Generations star attended the National School of the Arts, where she graduated with honors and the title of "Best Overall Performer".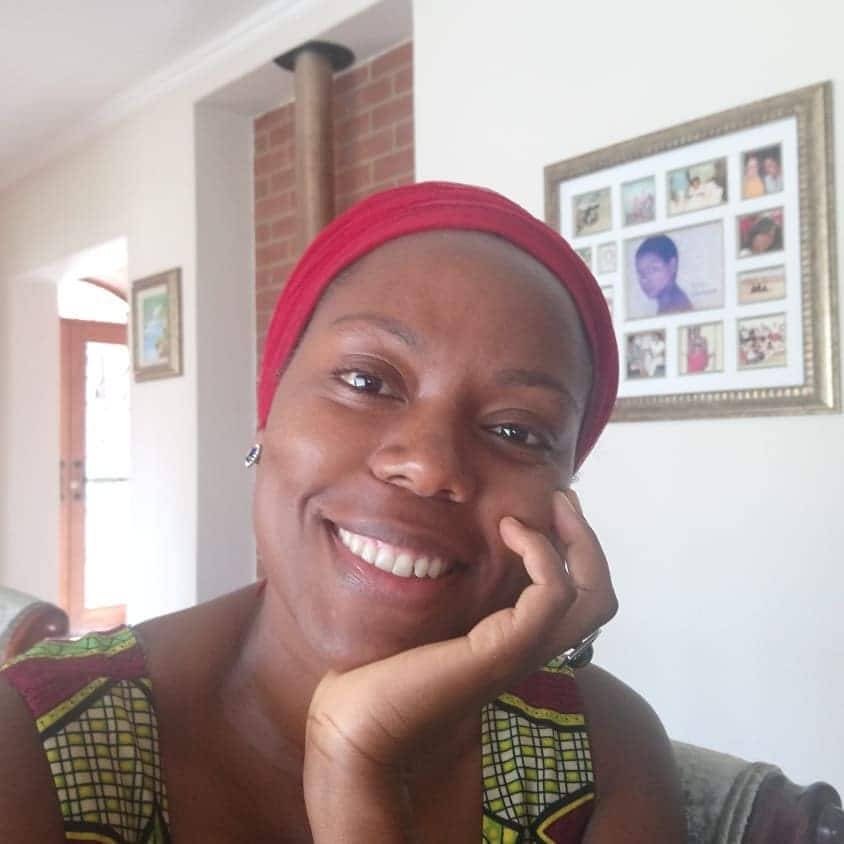 Xolile Tshabalala career
During her matric year, Xolile had the opportunity to play alongside Thembi Mtshali, who was her mentor then. They starred together in The Crucible which was shown at the Market Theatre. She took up the role of Julia Motene in Generations, finessing the character from 2002 to 2005. The actress has also starred in NCIS season 5 as Sayda Zuri, in the episode titled "Designated Target" in 2007.
She has also starred in a large number of Television productions such as Secret in my Bosom, Scoop Schoombie, Justice for All, Isidingo, and Soul City season 7, where she played sister Zama. Not limited to on-screen acting, Xolile has also starred in various plays which include "Another Child".
READ ALSO: Lindiwe Mazibuko biography: age, husband parents, education, and contact details
In 2005 she took time away from the screen to attend New York Film School. This was the step that would propel her to film production and directing. She would not only be on screen or on stage but behind it too, a jack of all trades.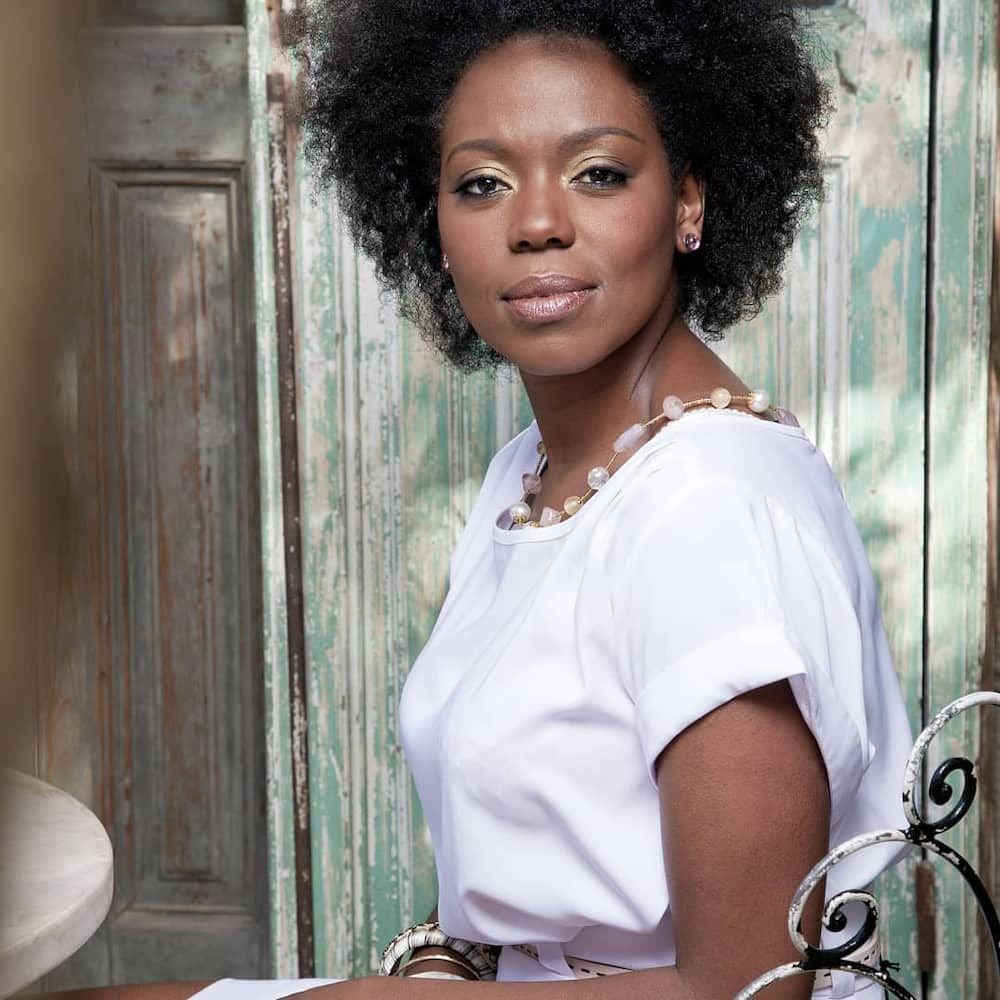 Xolile Tshabalala nominations and awards
She returned to the small screen with a bang landing the role of Mandi Mbalula in Fallen, a SABC 1 2011 drama series. She also starred as Gugu in High Rollers in 2013 which aired on SABC 3.
Xolile's talent is undeniable, and she has the nominations and awards to prove it. Her nominations include the following:
Golden Horn Award for Best Supporting Actress in a TV Soap in 2006 for her role in Generations: The Legacy.
Golden Horn Award for Best Supporting Actress in a TV Drama Series in 2012 for her role in Fallen.
Golden Horn Award for Best Actress in a Lead Role in a TV Drama in 2013 for her role in 4Play: Sex Tips for Girls.
Golden Horn Award for Best Achievement by a Lead Actress in a Made for TV Movie in 2016 for her role in Rise.
Her awards are also prestigious, and they include the Duku Duku Viewers Choice award in 2003 and the People Magazine Crystal Award for best soap actress in 2004.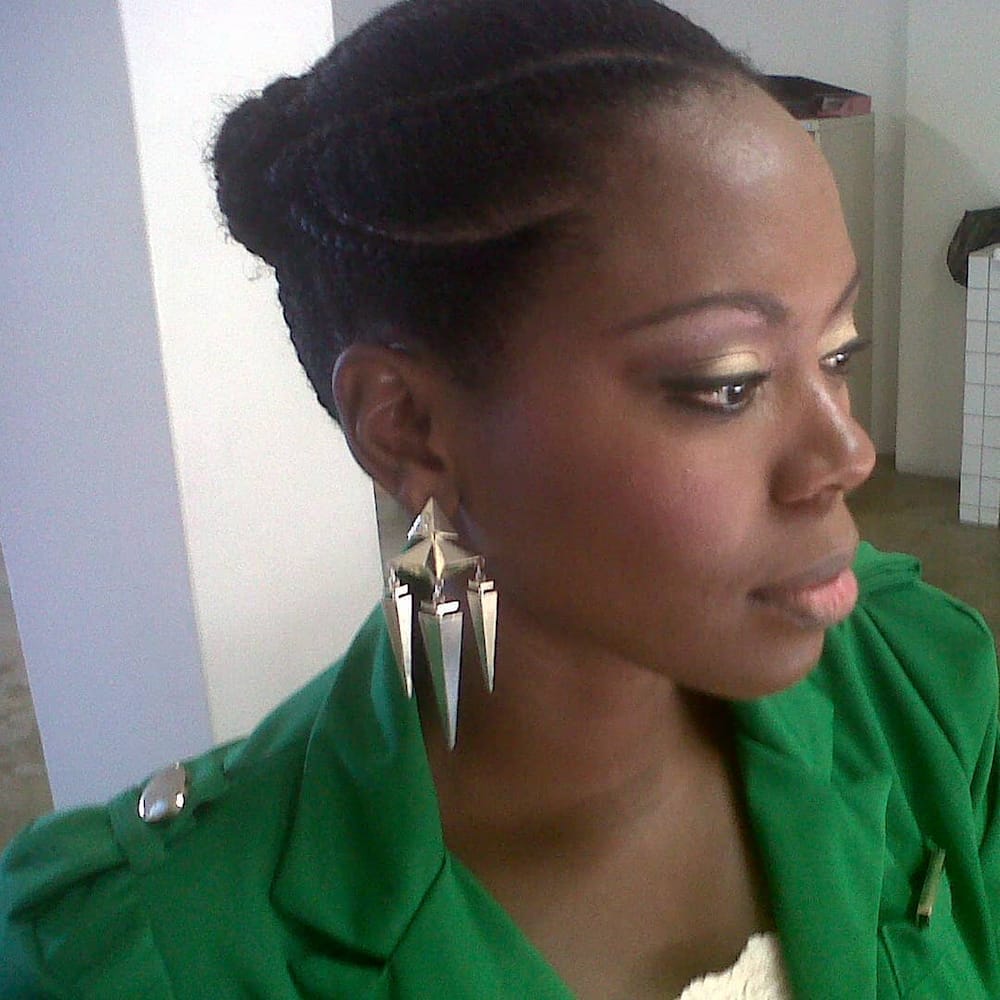 Xolile Tshabalala personal life
As mentioned earlier, Xolile had a pretty strong bond with her grandfather, who unfortunately passed away when she was just 12 years of age. It is evident in the amount of nostalgia in which she speaks of him that he had a significant impact on her upbringing during the years he was alive.
This is the exciting part, aside from being an impeccable actress, she is gifted in another way; she claims to have the ability to contact beings in the spiritual realm. During an interview, she recounts how she was once pregnant but unfortunately had a miscarriage. She says her grandfather did not approve of the person she was intimately involved with. One night, she had a dream where her grandfather said:
"ngizoza ngizothatha umntwana,"
Which translates to "I'm coming to take the baby". That day, she had her miscarriage. This would probably scare people frozen, but not Xolile. She has accepted her way of life, which heavily involved her grandfather's approval, from 'the other side.'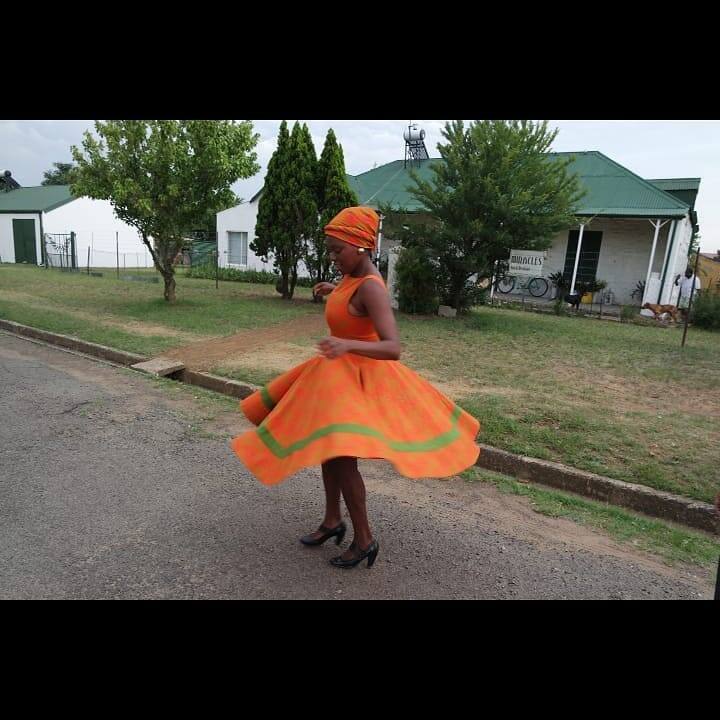 READ ALSO: 50+ latest African natural hairstyles
Her spiritual ability is also exhibited during another unfortunate event she shared. She recounts a time when she was attacked in her home by one of four men who had broken into her house. She says she looked right at him and told him that his mother needed him to stop what he was doing. Shocked, and probably scared, the four men ran out of her house screaming. The hunter became the hunted.
Xolile is a simple woman who takes life as is, in a world of automatic methods, she prefers to take the manual route. For example, she enjoys doing her laundry by hand. That is something you do not hear every day. She also enjoys taking walks as she claims that strengthens her connection with the spiritual realm. What about Xolile Tshabalala husband? Well, she is not yet married, but when she does get married, you will hear about it first from here.
Xolile Tshabalala Instagram is active with 1,840 followers and 311 posts. She posts on her experiences and sometimes her everyday life. Her handle is @xolile.tshabalala.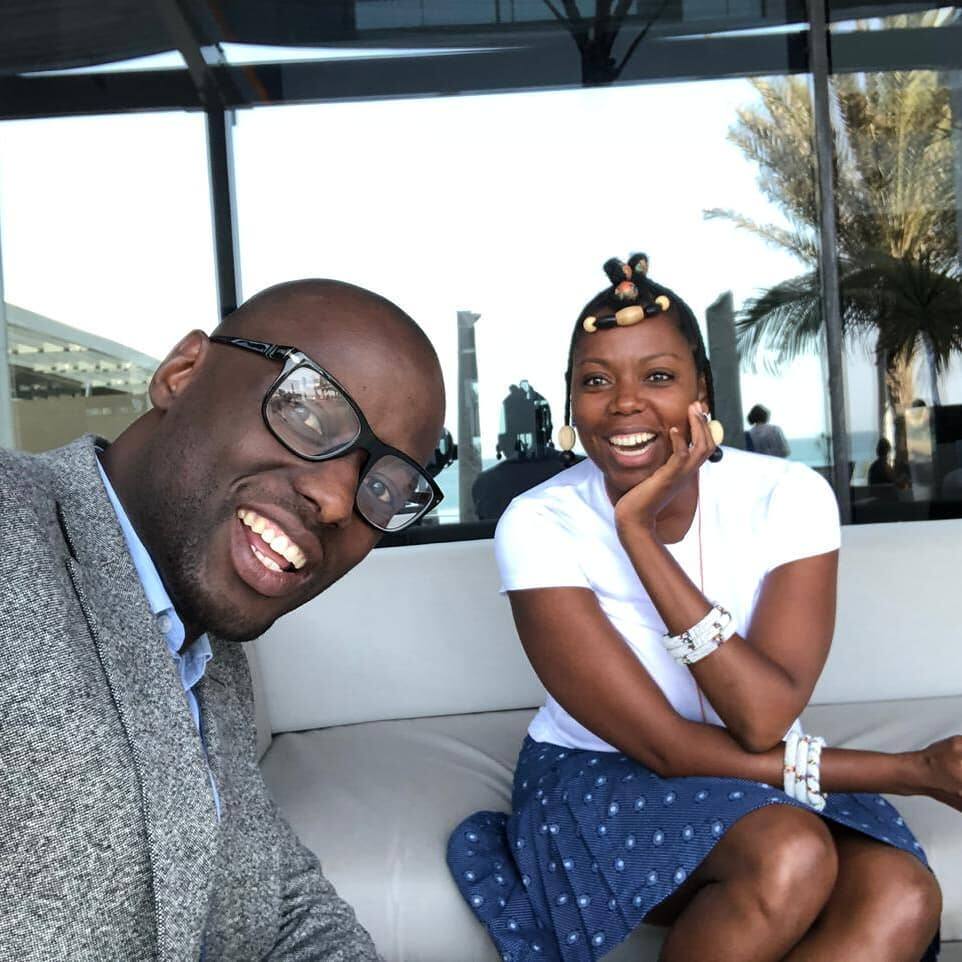 READ ALSO: 10 Cutest Pearl Thusi photos ever
Other persons on interest arise when Xolile is mentioned, which includes Senzo Radebe. The 24-year-old actor starred as Sthembiso "Sthe" Gumede in Muvhango, a South African soap opera on SABC 2. Jet Novuka also pops up. He is best known for his role as Andile Makhubu in Jacob's Cross and Zakes in Yizo Yizo. Wiseman Mncube is an actor, director, and playwright. He is best known for his first-ever starring role as Mfanufikile in The Kingdom - uKhakhayi.
Xolile Tshabalala, the actress, the director, the producer, award-winning talent, and spiritual seer. Her skills speak for her, and she is doing big things in terms of her career. She is a role model for many and she definitely knows her worth. In her words,
"I don't go to jobs, jobs come to me".
READ ALSO: