Robert Mugabe house and car: All the palatial homes owned by the controversial leader (in and out of South Africa) and majestic armoured car
News about the death of Robert Mugabe continues to cause unrest among top media houses and political forums across the world. Emerging tales about his liberation record and thirst for power seem to swing all involved parties in equal divides. There is, however, little known about how much the fallen ex-president managed to acquire before and during his 37-year tenure as a commander in chief for the Zimbabweans. Robert Mugabe houses and cars will leave you questing Mugabe net worth.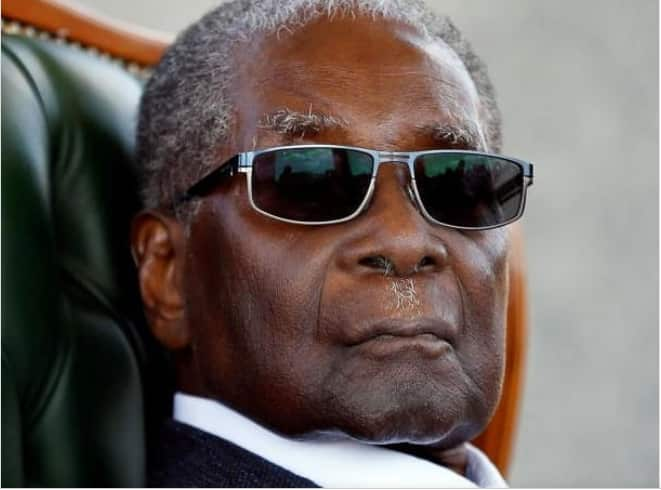 A closer look into properties owned by Robert Mugabe family has attracted a lot of attention among his admirals and critics. The exact values of Robert Mugabe's houses and cars remain behind the curtain, but expert estimations of worth on these properties are mind-blowing. Several controversies surround Mugabe's state of the art properties for they contrast with the country's poor economic performance during his prime time in power. What is the cost of Mugabe's houses and cars?
READ ALSO: Sbu Nkosi biography: age, measurements, 100m time, injury, high school, current team, stats, salary and Instagram
Robert Mugabe houses
Influencers have been recently drumming for public attention into some of the cozy homes allegedly owned by Mugabe. Their outcry seems to have garnered sufficient momentum after his forceful removal from power in 2017. Details into every one of his houses sitting in different parts of the world never come short of tingling marvels.
1. Robert Mugabe house in Dubai
It is a big deal owning properties in first-class city-states such as Dubai, but Mugabe seems to have embraced the challenge fearlessly with a rented posh home where he paid USD 500, 000 which is equivalent to 7 million Rands (about Shs. 49 million) every month. Mugabe's house in Dubai caught the public attention after his wife Grace unveiled the lump sum that paid for the property, and it was claimed that the Dubai house was in the same neighbourhood as that of the Zuma's. Some people prefer to call it Grace Mugabe mansion. Sources indicate that the family owns yet another stately home within the neighborhood.
2. Robert Mugabe house in Hong Kong
Mugabe and Grace own an apartment in Asia, Hong Kong, which the couple and Mugabe children visit occasionally. The property is, however, amid a severe legal dispute after a South African businessman claimed its ownership through acquisition, and there are claims that this House 3 of JC Castle Tai Po property was sold at a loss in 2010. His close ties with Hong Kong coincidentally explains why the fallen African hero preferred to fly to the region for his medical routines.
3. Robert Mugabe house in South Africa
The president crossed his way south to establish a decent house for himself away from home. Unlike thousands of other Zimbabweans who left their country for South Africa in search of better economic grounds, Mugabe's family did it on purpose for his close ties to the country. He was among a few leaders that collaborated with Nelson Mandela to destroy apartheid epidemic. Conflict of interest would later result in a massive divide between him and South African political leadership. Sources indicate that Grace acquired a 45 million Rand in the leafy Sandtown area for her family. Robert Mugabe sons among them Robert Mugabe Jr, now reside in Johannesburg permanently.
4. Robert Mugabe house The 'Blue Roof'
Blue Roof House Zimbabwe is the most famous among Mugabe's countrymen for its strategic location in the capital, Harare. The Borrowdale home is worth 10 million US dollars (8 million Euros), which estimated to about Sh. 1 billion. The house is a real image of Mugabe's extended stay in office and remains a symbol of his influence in the country for close to four decades. Mugabe Blue Roof Mansion pics are among the wonders of the mystical African leader of all time.
Indeed, Mugabe's control and power were immense, spreading through the veins of postmodern lifestyles. This house in the upmarket suburb of Borrowdale, Harare confirmed that money was not a problem when the first class family was hunting for another comfortable home. This home is an expression of wealth and power gone ripe. Here is another image of the luxurious mansion
However, according to Leo Mugabe, the late president did not own the Blue Roof. Instead it is owned by a firm linked to Zanu-PF but the transfer of the property to the family will be done by the current president, Emmerson Mnangagwa. So, if he did not own it in life, his family will own it in his death.
5.Robert Mugabe rural house
Where is Robert Mugabe from? The ex-president has another beautiful home in his Kutama village where his family insists on having his body laid to rest. The family which has consistently remained at a standoff with a state proposal to bury him at the National Heroes' Acre has eventually come to terms.
Mugabe's demise in Singapore left many claiming that the president wished himself laid to rest at his Zvimba homestead instead of the National Heroes' Acre. He must have really loved this home if these claims are any reliable for the sake of this argument.
Robert Mugabe cars
Robert Mugabe lifestyle was finely tuned with cozy houses and cars as it is the case with other pocket full persons. Cruises and palatial homes come in a considerable ratio when coming up with a list of 10 expensive things owned by Mugabe. His cruises are no ordinary on the African roads.
Mercedez Benz S600L Pullman
His other fleet of cars aside, Mugabe is famed for owning this luxurious custom-design German car which was armoured to a B7 Dragunox standard. It is for sure that the vehicle could withstand both hand grenades and projectiles. This spectacular designer car was fitted with specially fortified flooring, windows, petrol tank, and roofing.
Interestingly, the vehicle can manage an extra distance of about 50 kilometers even after sustaining a rough gun hit. Even better, the car allows for communication between those inside and outside without turning down the windows.
The S600L Pullman is an excellent tuned car featuring a magic vision control, a head-up display, head-up view assist, windscreen washer, seat heating plus, wifi-hotspot, six-disc CD/DVD player, and a split view. Other cars owned by the Mugabe's include Rolls-Royce 2017 Ghost model and Rolls-Royce Phantom.
READ ALSO: King Zwelithini biography: age, children, wife, parents, grandparent, Xenophobia, cars, house, salary and latest news
Is Robert Mugabe dead? It is hard to believe that the long-serving Zimbabwean president is no more alive. His legacy as a powerful president continues to outlive his 95 years lifespan that drove the world ablaze for his liberation quest and subsequent shortcomings as a politician. Robert Mugabe houses and cars are an exact image of the life that the fallen ex-president led. Judging by his taste on vehicles and real estate properties, we can confidently admit that Mugabe was a man filled with good things in life even into his old age.
READ ALSO:
Robert Mugabe biography, death and interesting facts
Mugabe funeral: photos and videos
10 famous rich kids South Africa
Zoleka Mandela biography: age, children, husband, parents, foundation, book and Instagram
Atandwa Kani biography: age, wife, father, movies and Instagram
Source: Briefly.co.za