Eusebius Mckaiser is a renowned South African political analyst, writer, broadcaster, and lecturer based in Johannesburg. He is publicly famous as a host of CapeTalk and Radio 702, roles as a public speaker, and for being an international professional debate coach.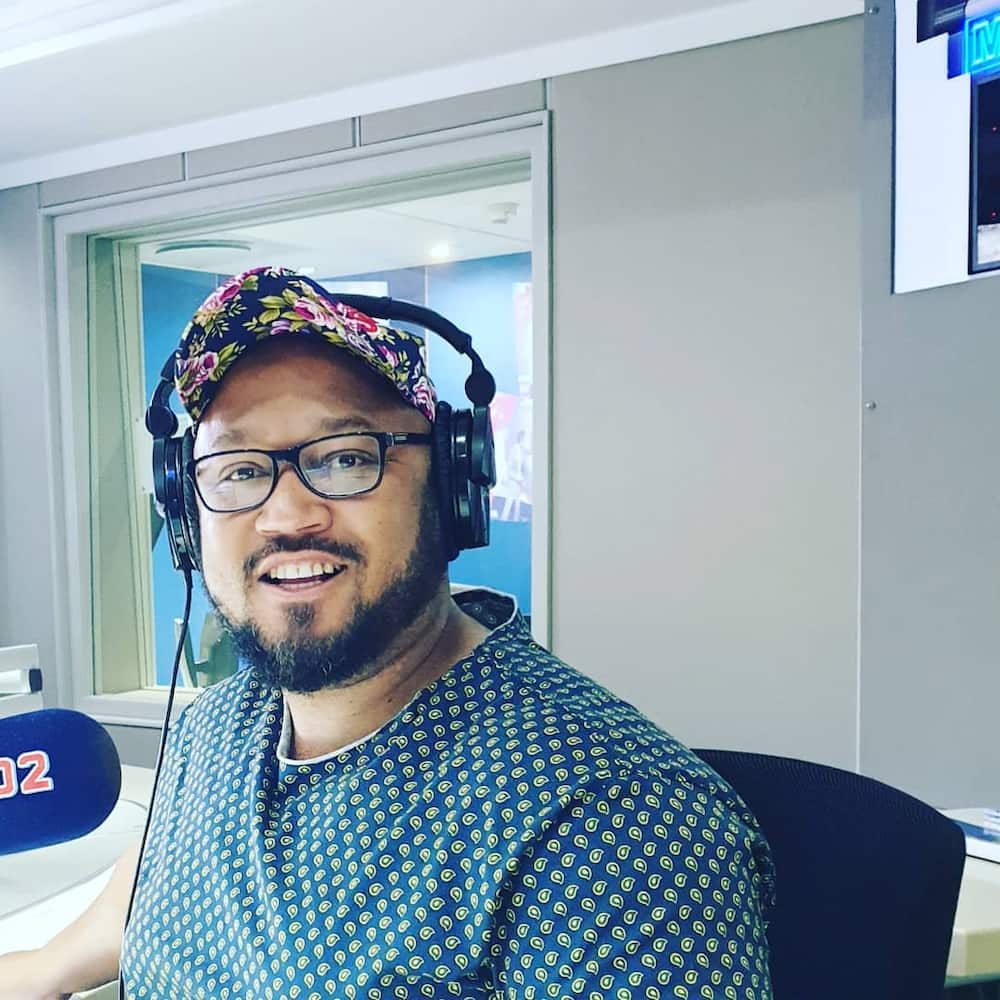 Eusebius Mckaiser's arguments, comments, and debates have earned him massive followers through his radio shows, and social media commentary. His analytical articles and precise discussions have won him numerous debate awards in the fields of politics and matters concerning the South African leadership unfoldings.
Eusebius McKaiser profile summary
Date of birth: 28th March
Place of birth: Grahamstown, South Africa
Education: Rhodes University
Profession: Writer, Political Analyst, Broadcaster, Author, Lecture
Age
As a member of the Aries Zodiac sign, Mckaiser was born on 28th March. Just like Aries are believed to be people driven by their enthusiasm, passion, and energy, his passion for philosophy has enabled him to be ranked as one of the best debaters that Johannesburg has ever produced.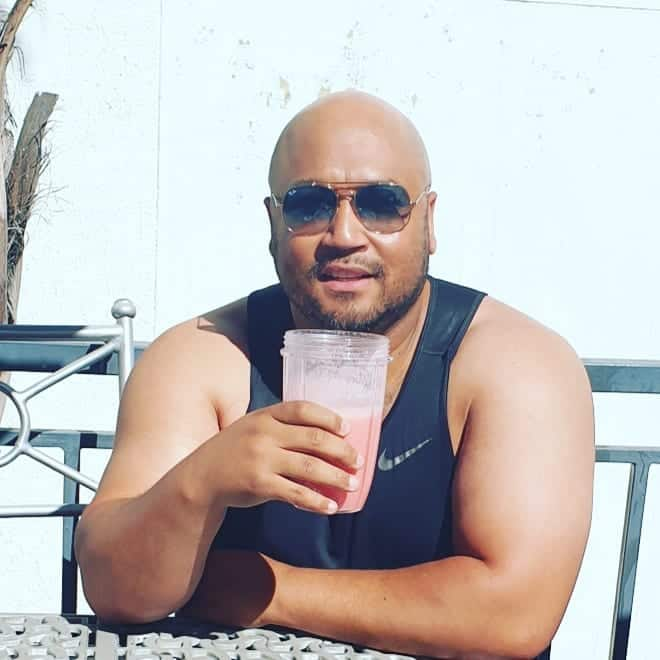 Education
Eusebius attended the Rhodes University that's located in Grahamstown in the Eastern Cape Province of South Africa. While on campus, he was a degree student of Bachelor of Philosophy in Philosophy in Rhodes. He later managed to acquire the scholarship enabling him to join Oxford University (December 2005).
Eusebius' academic transfer to Oxford took place during his 2003/2004 academic year, where he converted his course to a Doctor of Philosophy (October 2007). While undertaking his Doctor of Philosophy course, he focused on the research question that stated "Are people morally responsible for their beliefs?".
Eusebius Mckaiser partner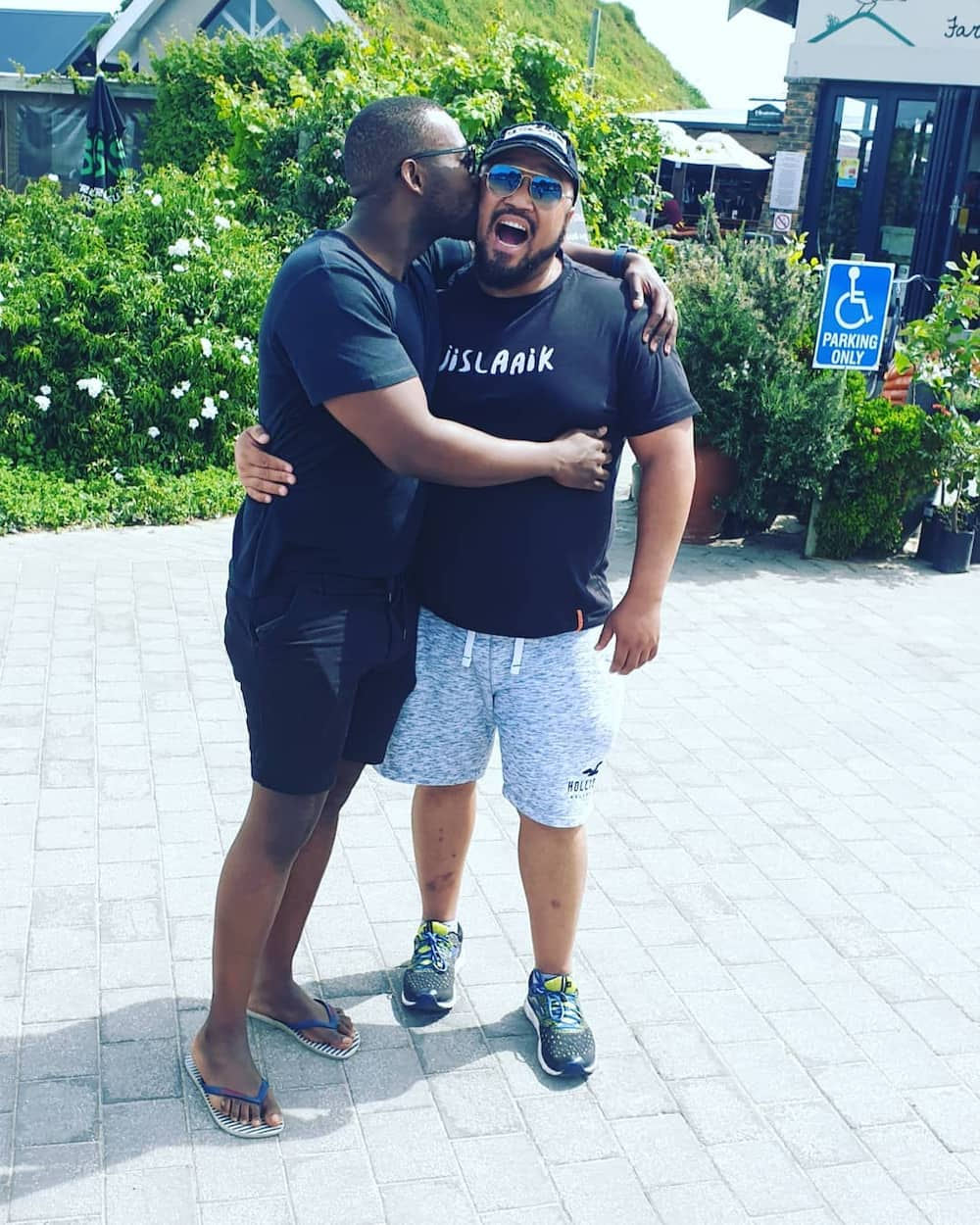 Eusebius McKaiser happens to be a proud gay. During his CapeTalk podcast show titled "Stories about coming out of the closet", he says that he fell in love with a gay man, who is currently a doctor. Despite having a hard time with his father accepting his sexual orientation, he says that now they are in good terms.
READ ALSO: Fiona Viotti age, husband, photos, video and latest news
Eusebius Mckaiser Books
A Bantu in my Bathroom
As a prolific writer, Mckaiser released his first book, titled "A Bantu in my Bathroom". The book was first published on the 1st September 2012 by Bookstorm, with English as its edition language. In the book, Mckaiser critically debates on several burning issues that were taking place in South Africa but yet being ignored.
The book happens to be a collection of 15 essays, with each piece unpacking a specific argument concerning South African trends in both political and social circles.
"A Bantu in my Bathroom" is organized to address three major themes. These include Race, Sexuality, and Culture.
As his debut book, it received high acceptance as critics appreciated his unique writing style, making it a best seller.
D.A. of nie? 'n Kieser se krisis
In 2014, he released his second book titled D.A. of nie? 'n Kieser se krisis. When translated to English, the title of the book reads D.A. or not? A voter's crisis. In this book, Mckaiser talks about the Democratic Alliance's criticizing their wrongdoings while appreciating their right doings. He focuses his argument based on D.A's political performances in the coming elections in South Africa. Tafelberg Publishers Ltd published the book on 25th January 2014.
Could I Vote DA? A Voter's Dilemma
In this book, Eusebius uses his imagination to depict the responses by the leaders and strategists of the Democratic Alliance's based on his criticism in the previous book. The first edition of the book was published on 1st January 2014 by Bookstorm.
Run Racist Run: Journeys Into the Heart of Racism
As a student of moral philosophy, Mckaiser goes ahead to debate on the historical racism problem that has been affecting South Africa ever since the colonial time. He focuses on specific contemporary racism topics with questions such as:
Can we sometimes assume a racist motive?
Is there a place for anger in dialogue on racism?
Can liberals be racist?
Should black people help white people understand racism?
Does white wealth appear because of racism, or hard work and good genes?
Should colored people just call themselves black?
The book was first published on 15th January 2016 by Bookstorm.
Radio 702 presenter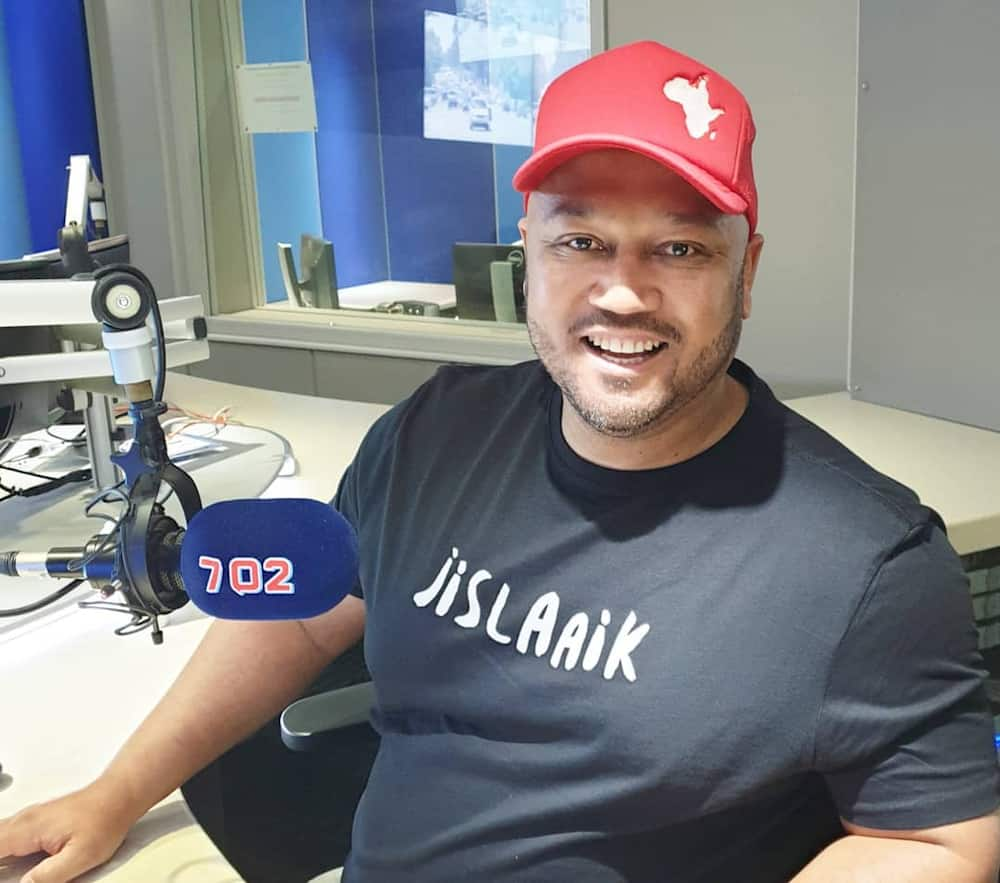 Eusebius is a presenter at 702, a commercial FM radio station that is located in Johannesburg, South Africa. 702 broadcasts on the frequency 92.7 in Johannesburg and FM 106 across Gauteng province. Mckaiser:
My work on 702 shows this. My show, Politics, and Morality tries to get the public debate going about these issues, which affect all of us in our private lives.
As one of the most influential 702 presenters, Mckaiser initially hosted a night show titled "Talk At Nine" on Radio 702. He later transferred from Johannesburg to Gauteng's Power FM 98.7, which was launched on 18th June 2013. However, he left in October 2014.
702 presenter fired
After one year and a couple of months in Power FM 98.7, Eusebius was rumored to have been fired from the station. According to Power FM's press statement, he left based on disagreements at work. Mckaiser was replaced by Iman Rappetti. The station's statement read:
There were issues that he felt strongly about and issues we felt strongly about, and we had to do what's best for the business.
As a result, Eusebius returned to his current Radio 702 and CapeTalk, where he hosts his show titled "The Eusebius McKaiser Show", which starts from 9 am to midday. In the show, Mckaiser uses his philosophical understanding and debate skills in sharing his thoughts and engaging the listeners and callers in addressing various social and political issues of the day.
Eusebius Mckaiser podcast
With 702 being a webcast radio, listeners can live stream through the station's website and listen live to the different shows. Eusebius Mckaiser podcasts happen to be among the most highly demanded and heard podcasts in South Africa. He makes his interviews and discussions interesting through his critical political analysis, writing skills, and debating power.
In the mid-morning show, the listeners are customarily given the chance of deciding which topics they would like to discuss on air. 702 radio slogan states "Your No. 1 News and Talk Station; In Touch, In Tune and Independent". By visiting the radio's webcasts site, you get access to a variety of podcasts with topics ranging from technology, literature, family matters, politics, religion, to mention a few.
Eusebius Mckaiser Twitter, Instagram, and Facebook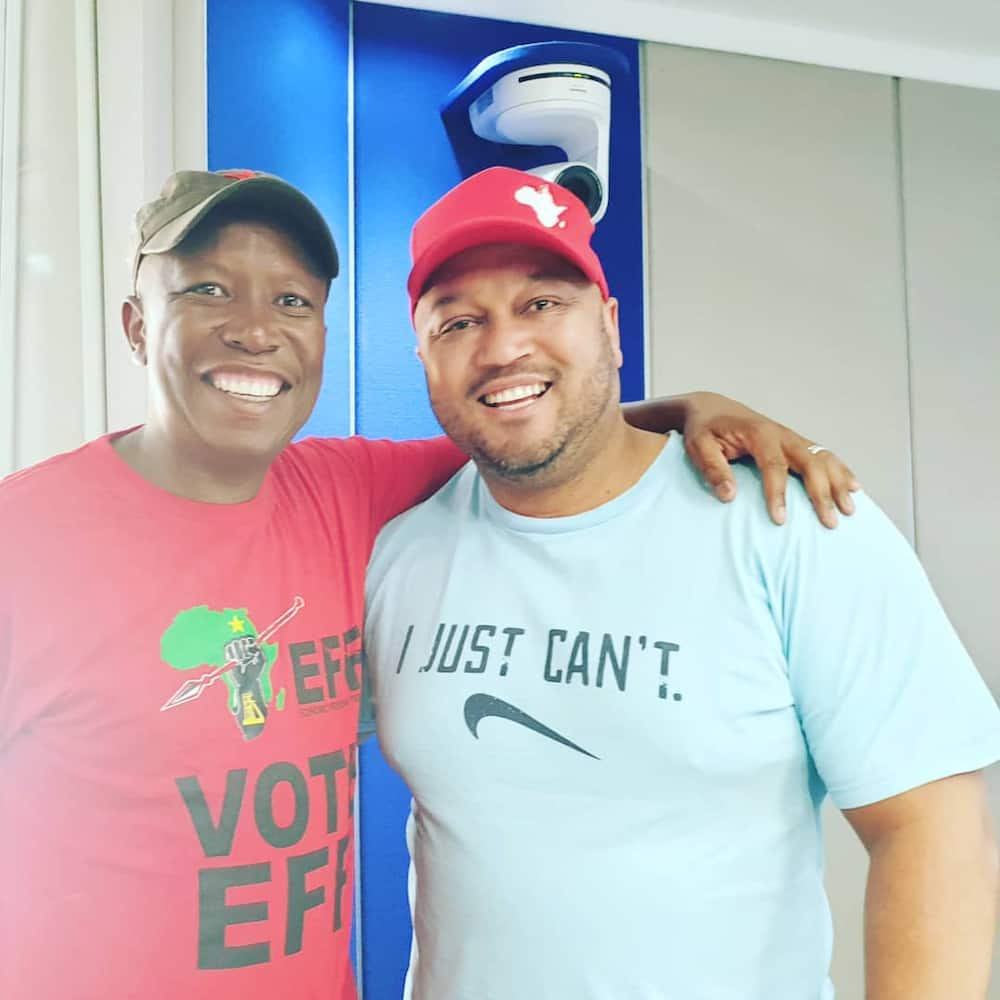 Apart from being a radio presenter, Eusebius uses his social media platform to engage with his listeners, fans, and comment concerning different social, political, and economic issues. He boasts of over 301,400 followers, and high tweeting activity with over 116,000 tweets.You can tune to his mid-morning show or follow the active twitter Eusebius account handle - @Eusebius.
Eusebius Mckaiser profile on Instagram has over 13,000 followers with over 2,475 posts. He shares his daily photos, such as a picture of him celebrating the fact that he is bisexual, pictures with friends, workmates, and others. Mckaiser's Facebook page profile picture contains a picture of him and his lover.
Eusebius Mckaiser is a renowned presenter of Radio 702 and a political analyst in the South African political scene. He is also a prolific writer of books such as "A Bantu in my Bathroom". Mckaiser is also a lecture and podcast host who focuses on popular topics ranging from politics to society.
READ ALSO: Kaizer Motaung age, children, grandchild, wife, parents, position, cars, house and net worth