Max du Preez bio, wife, books, awards, profile, contact details, latest news
Max du Preez is no new name in the streets of South Africa. For starters, he is one of the few non-black South Africans who were blatantly against Apartheid. He is a popular South African author, documentary filmmaker, and columnist. His work is simply a masterpiece and has garnered much expertise over the years. He was also the founding editor of Vrye Weekblad.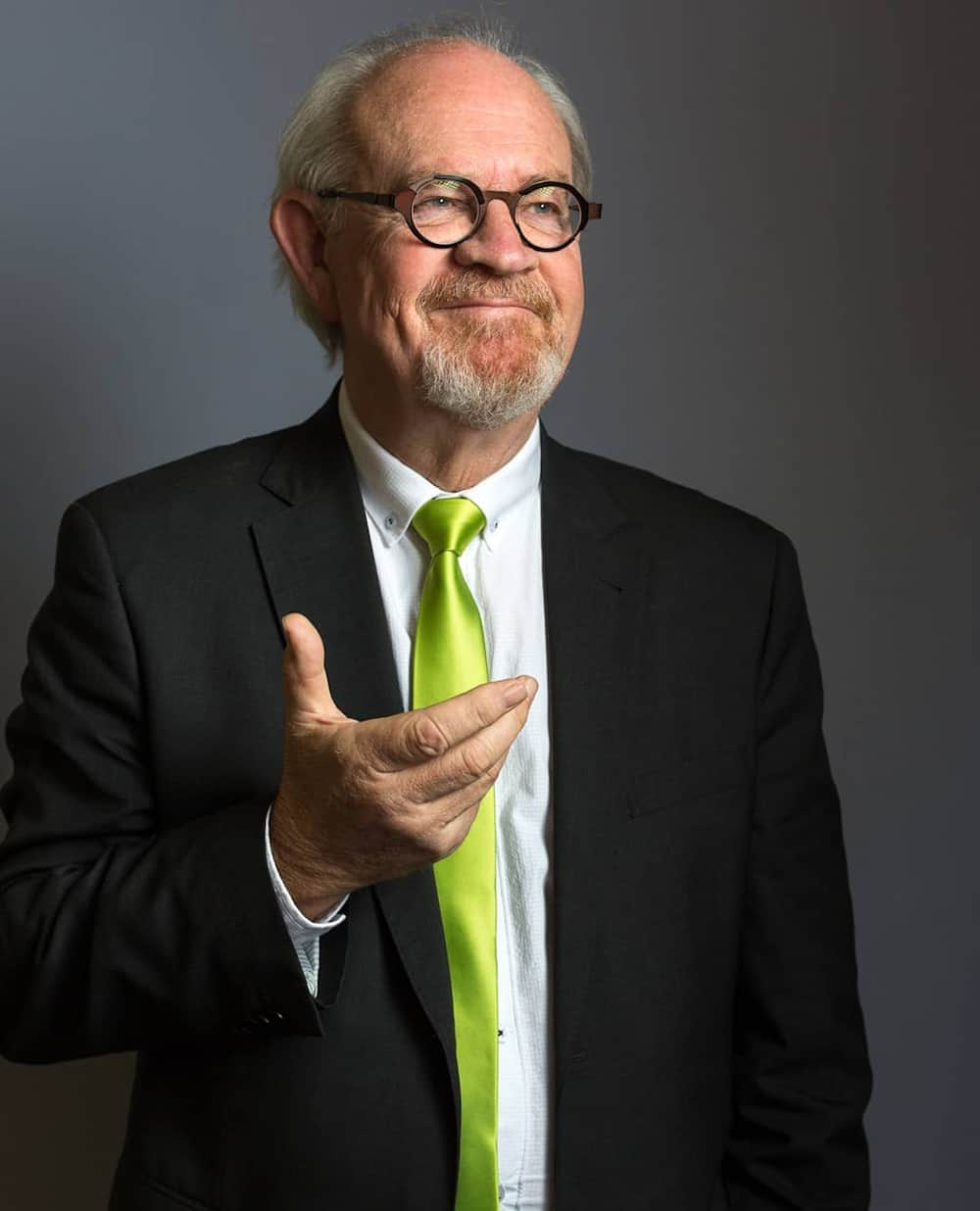 He is the brains behind Vrye Weekblad, the first anti-apartheid newspaper, which was an Afrikaans-language weekly. Worth noting is that in 2008, he was awarded for fearless reporting. The respected man was the Political Correspondent for several publications such as Sunday Times, Business Day, Financial Mail, and Beeld.
Profile summary
Full name: Max du Preez
Year of birth: March 3, 1951
Age: 69 years
Gender: Male
Career: Author, documentary filmmaker, and columnist
Early life
The young at heart lad was born on March 3, 1951, in Kroonstad, Moqhaka Local Municipality, Fezile Dabi District Municipality, Free State. He attended Stellenbosch University. His career was fuelled by his parents, who were also not in support of Apartheid.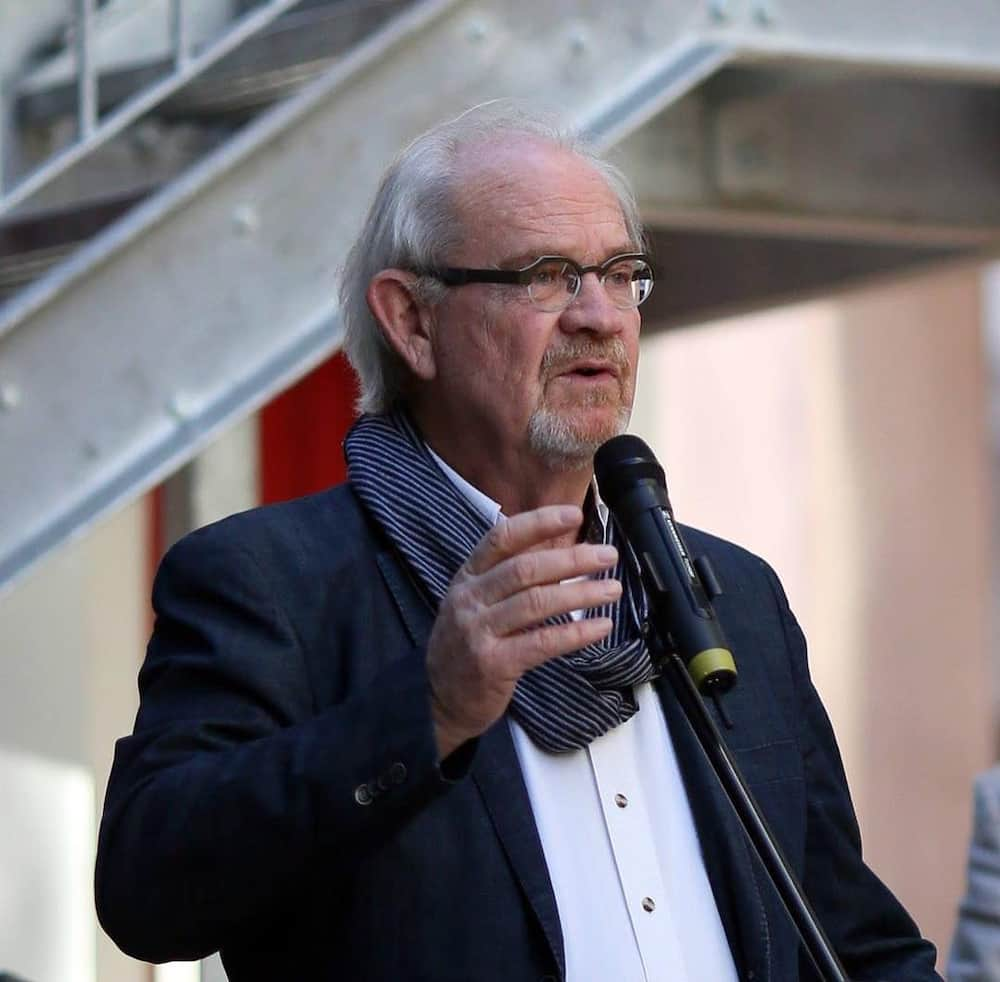 Career
He founded Vrye Weekblad in 1988. He was the editor-in-chief, and during his tenure, their offices were bombed. He also received a couple of death threats since the newspaper was not in support of Apartheid. At one point after quoting the then leader of the South African Communist Party, he found himself serving a six months jail sentence.
He also broke the news of the Vlakplaas Death Squads and the commander's role, Dirk Coetzee, in the ordeal. However, the newspaper closed down in 1994 after much pressure from the government.
Dismissal from the SABC
He joined SABC in 1994. However, the SABC dismissed the legendary columnist from his role as the executive editor of Special Assignment, a popular investigative TV show. This came after his objection regarding a documentary that was barred from being aired to the public. According to SABC, they dismissed him for gross insubordination, though it has been stated earlier that they would not renew his contract.
Interestingly, most people did not take his dismissal action kindly, and a public campaign was called for his reinstatement.
Womanizer remark
In 2001, during a national radio show, he commented on the then-President Thabo Mbeki. This was during a discussion on the lack of examination of the private life of Thabo. He is quoted saying:
He is seen as a womanizer. It is publicly known and I think we should start talking about this, that the president has this kind of personal life. I'm not saying it's scandalous. He's a womanizer.
The comment was printed on the front page of The Citizen, and it was followed by numerous complaints, apologies, and statements. The ANC cited that they had accepted Max's declaration of war against the party and its leaders.
Awards
Dr du Preez became famous in the country as a result of his contributions to help liberate South Africa. Here are some of Max du Preez awards.
Louis M. Lyons Award for conscience and integrity in journalism in 1991
Excellence in Journalism award from the Foreign Correspondents' Association of Southern Africa in 1996
Yale Globalist International Journalist of the Year in 2006
Nat Nakasa Award for fearless reporting in 2008
Family
Not much is known about Max du Preez wife. However, he is said to have divorced in the early 1980s. He is said to have two children with his former wife.
Newspaper comeback
In 2019, Vrye Weekbald made a comeback as Vrye Weekbald Online or Vrye Weekbald 11. You are bound to find most of Max du Preez articles on the platform. The newspaper was launched on April 5, 2019, with the popular journalist as the editor.
Books
The great man has authored many insightful books. Here is a list of Max du Preez books:
Of Warriors, Lovers, and Prophets
Pale Native
A Rumour of Spring: South Africa after 20 Years of Democracy
Of Renegades, Romantics, and Rabble-Rousers: More Untold Stories from Southern Africa's Past
Of tricksters, tyrants, and turncoats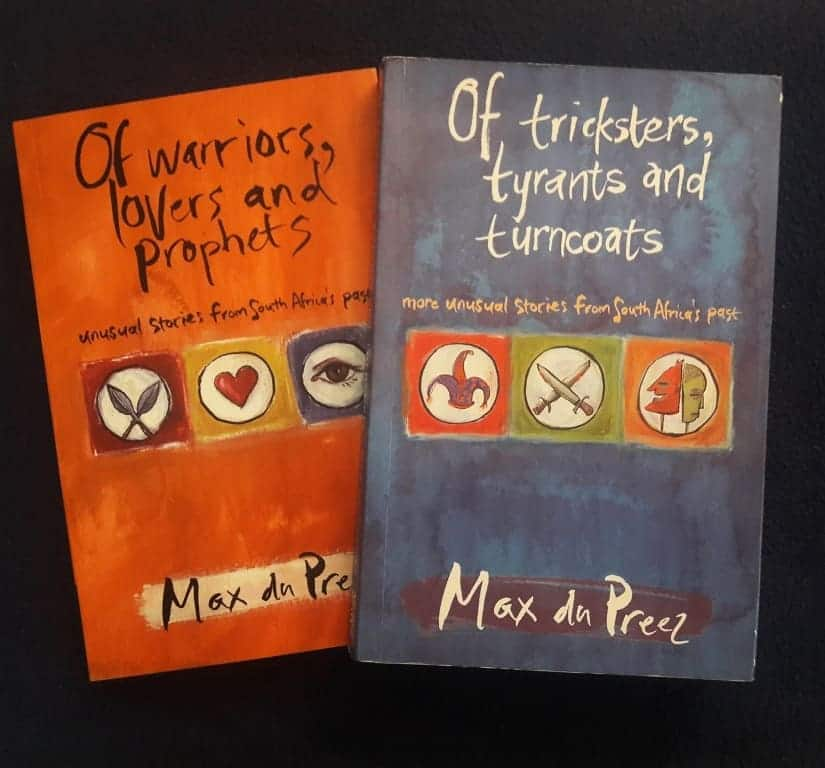 Max du Preez contact details
The editor is available on social media platforms. These include:
READ ALSO: Yvonne Chaka Chaka bio: age, children, husband, songs, albums, movies and TV shows, profile
Max du Preez is a renowned political analyst whose impact is notable. The TV personality and veteran journalist has a strong reputation for his political and social insights. Over the years, he has proven to be driven by the zeal for equality and change.
READ ALSO:
Tony Grossi bio: wife, Twitter, height, latest news
Who is Steve Harvey wife, Marjorie Elaine Harvey?
Judith Sephuma bio: age, nationality, children, spouse, songs, awards, profile
Source: Briefly News