Josef Zinnbauer may not be one of the most famous German stars or household names in the game of soccer, but there is no denial that he was playing at a top-level before his career was cut short by an injury. As a retired German footballer, he has been appointed as the new manager of the South African football club Orlando Pirates FC.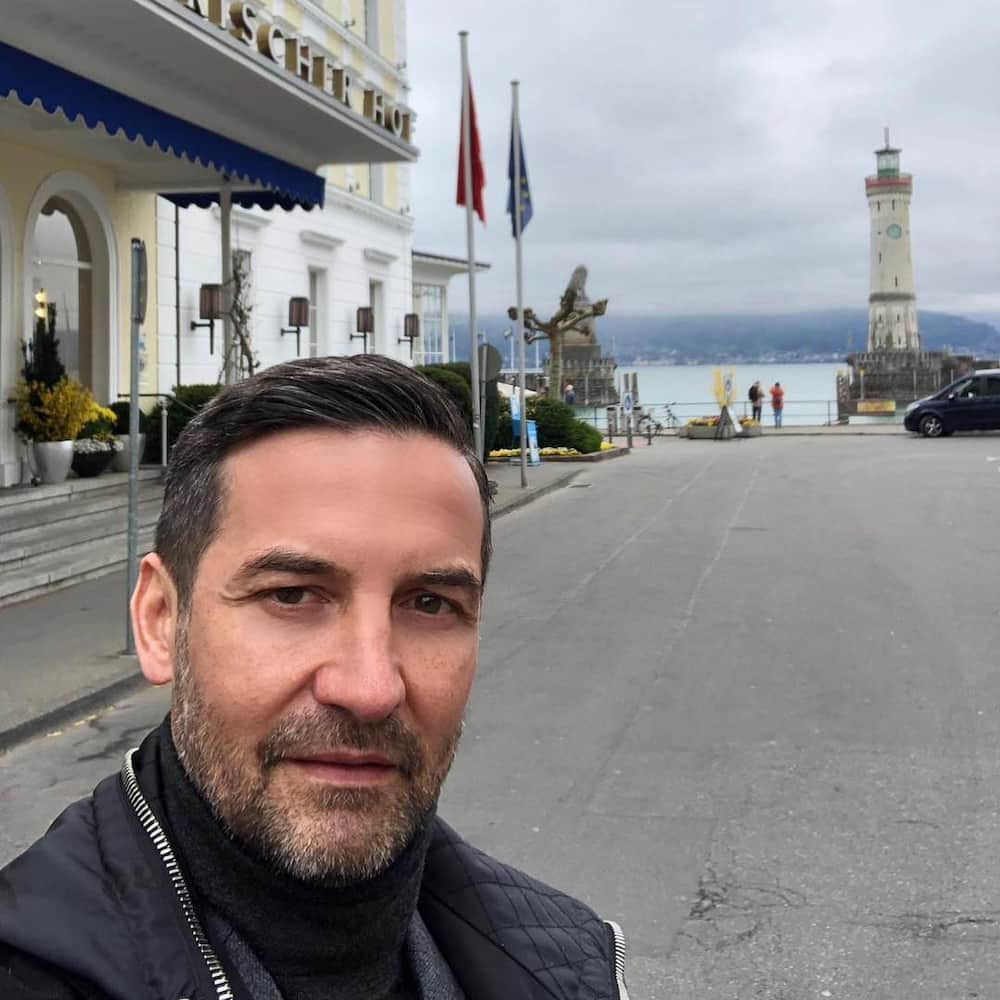 As a German tactician, Josef Zinnbauer has played and coached in the Bundesliga football club. But then, he is better known as a reserve team coach. As a player, the German tactician made his professional debut at an early age in 1988 when he started playing for FV Wendelstein, which included top-flight teams in German football like Mainz and Karlsruher SC. Unfortunately, in 2005, he had to quit playing because he suffered from cartilage damage at the age of 26.
Josef Zinnbauer profile summary
Full name: Josef Zinnbauer
Place of birth: Schwandorf, Germany
Date of birth: 1st of May, 1970
Age: 49 Years old
Nationality: German
Ethnicity: Caucasian
Occupation: ex-footballer, current coach of Orlando Pirates.
Playing position: midfielder
Zodiac: Taurus
Son: Noah Zinnbauer
Height: 5 feet and 11 inches (1.81m)
Zinnbauer background
The Schwandorf, German-born Josef is a retired football player and now a coach who got his latest coaching appointment with Soweto giants Orlando Pirates. Until his retirement from the playing career, he played in the position of a midfielder. His resolve to settle for the position of a coach came so early at the age of 26 because he had to battle with cartilage damage.
READ ALSO: Fana Hlongwane age, children, state capture, cars, and house
Then, the German tactician began his coaching career in 2005 at VfB Oldenburg, before he left in 2010 and joined Karlsruher SC as an assistant coach. He became head of Karlruher's reserve team in 2012. Afterward, he coached the Hamburger SV reserve team and subsequently became the head coach of the first team.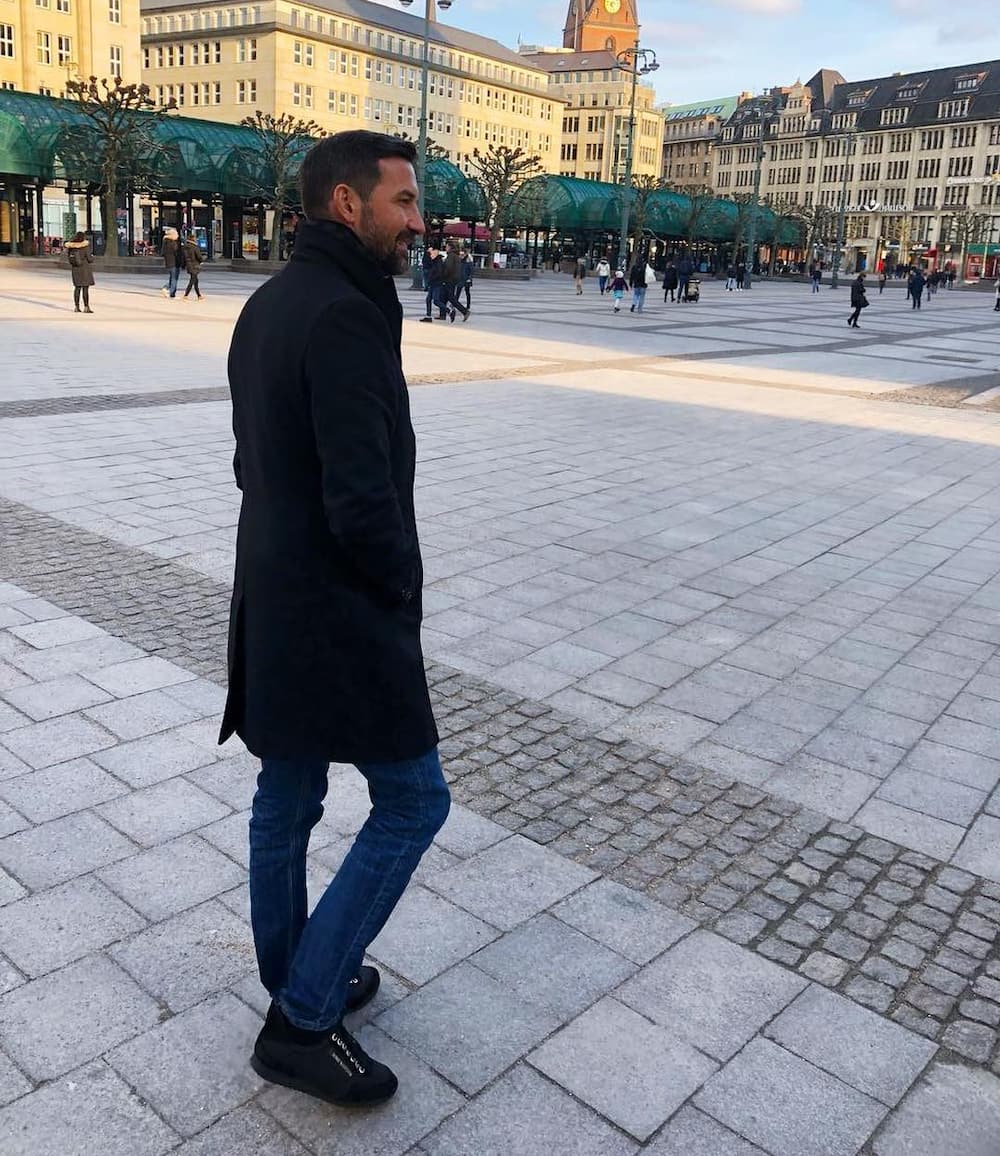 Josef Zinnbauer age
The new Orlando Pirates coach was born on the 1st of May, 1970, and so, as of the time of publishing this piece, the new coach is currently 49 years old.
Josef Zinnbauer career as a footballer
As noted earlier, the former German soccer player Josef began his football career at FV Wendelstein in 1988. Afterward, he had the privilege of playing for the following clubs until his retirement in 2005.
SVG Göttingen 07 (1989-1990)
TSV Vestenbergsgreuth (1990-1991)
SC 08 Bamberg (1991–1992)
SpVgg Bayreuth (1992–1993)
SSV Ulm 1846 (1993–1994)
Karlsruher SC (1994–1995)
FSV Mainz 05 (1995–1996)
SG Post/Süd Regensburg (1996–1997)
SC Weisman (1997–1998)
TSV Wendelstein (1998–2004)
Henger SV (2004-2005)
Josef's coaching career
After Josef Zinnbauer coaching career took off in 2005, he has been privileged to manage some teams and also assist a few head coaches. But then, the first offer he received outside Germany was when he coached the first-team of FC St. Gallen between September 2015 and May 2017.
Specifically, the following are the teams that he has managed since his coaching career began.
Between 2005 and 2010, he managed VfB Oldenburg.
In 2012, he yet again managed Karlsruher SC II.
Then, from 2014 to 2015, he managed Hamburger SV II and Hamburger SV.
Zinnbauer took over the managerial position of FC St. Gallen from 2015 to 2017.
His latest coaching deal is with Orlando Pirates.
READ ALSO: Fana Mokoena age, children, wife, parents, education, qualifications, EFF, TV shows, movies, and, Instagram
Josef Zinnbauer records
According to Transfermarkt, a German-based website, during Josef's time with Hamburger SV, he was in charge of 24 games and out of which he had six wins, six draws, and 12 losses. When he joined Karlsruher SC II, out of nine games, he led the team to eight wins and a loss. As for Hamburg II, in the two times that he managed them, he led the team to a total of 16 games, and out of them, ten wins were recorded while they had two draws and four losses.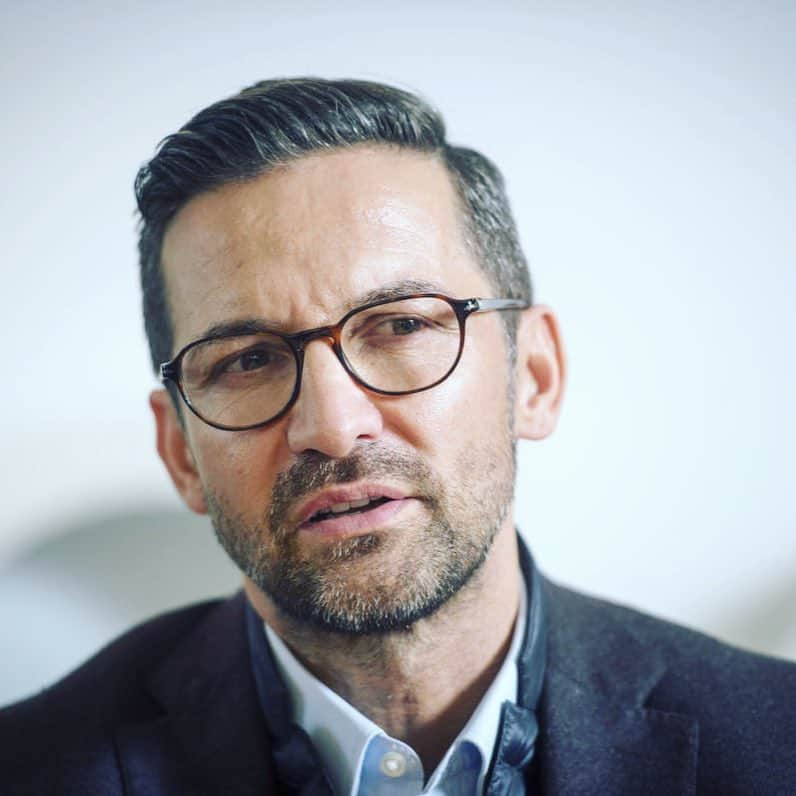 Then, at St. Gallen, he was in charge of 63 matches and led the team to 19 wins, 14 draws, and 30 losses. However, unfortunately for him, Josef was sacked in 2017 from St. Gallen after recording a series of poor results for the Switzerland club. Therefore, from the analysed Josef Zinnbauer stats given so far, it means that he has led his teams to a total of 112 games with 43 wins, 22 draws and 47 lost games.
Josef Zinnbauer Instagram
The 49-year-old does not have a strong social media following at the moment. However, he regularly posts pictures of himself and his son on his page. Currently, he is followed by more than two thousand people on his Instagram page with the username "@Joe.zinnbauer.official."
Josef Zinnbauer net worth
The new Orlando Pirates coach has made some money in his professional soccer career as a player and presently as a coach over the years. He reportedly earned between the range of $1 million and $5 million in 2019 after signing a new deal with Orlando Pirates.
Zinnbauer's measurements
Josef is quite tall and athletic. The Orlando Pirates coach stands at about 1.81 meters in height. However, his exact weight is unknown as of the time of publishing this article.
Josef Zinnbauer had a relative success both as a professional footballer and now as a coach. Despite having over 15 years of experience as a soccer player, he never won any major trophy as a player and is yet to get one as a coach. The ex-soccer star may not be amongst the famous German football players, but he is an influential member of the German football association.
READ ALSO: Michelle Botes age, children, husband, education, TV shows, movies, nominations and Instagram