Fact check: 'Most learners fail' quote not from SA government
- A controversial statement attributed to Minister of Education, Angie Motshekga, has been confirmed as fake news
- The statement was actually posted on a satirical website which has a disclaimer explaining that their content is satire
- This didn't stop people from venting their anger at the department but this has confirmed as fake news
PAY ATTENTION: Click "See First" under the "Following" tab to see Briefly.co.za News on your News Feed!
A quote posted on a Facebook group page, South Africa Has Fallen, which said that the government attributed learners failing because they did not pass went viral and people shaking their heads at the Education Department.
However, it has turned out that the now infamous quote, 'Most learners fail because they do not pass' did not come from the government.
Instead, it has been attributed to a satirical website SA Vine and the origin of the post is not known. It showed Angie Motshekga, Minister for Basic Education, with a caption underneath reading:
'Most learners fail their grades because they do not pass', Education department reveals."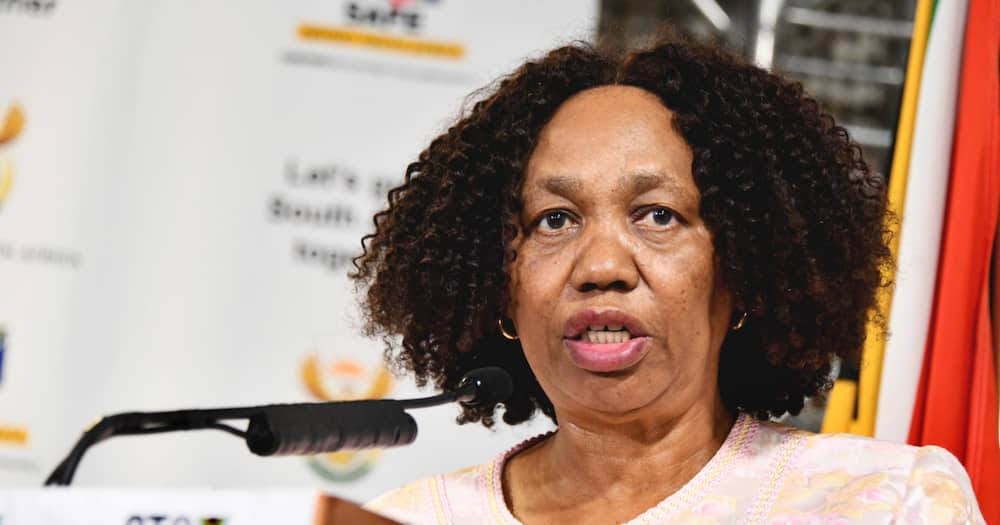 This resulted in widespread criticism of the education department which was totally unwarranted as it has emerged that it is, in fact, fake news.
This was confirmed by Africa Check who regularly fact check controversial news. SA Vine has a disclaimer on their site in a large bold font explaining that their content is "Dependent. Unreliable. Satire."
Earlier, a screenshot of a Facebook post with Angie Motshekga's photo attached to it claimed that the minister had made some curious allegations concerning the negative effects of studying.
The text shared a quote of the Basic Education Minister urging students to rest during the holidays:
"Learners must take care of themselves and rest these holidays. I would advise them to not touch their books so they can rest their brains because studying too much causes brain cancer."
However, Africa Check has confirmed that not only is this post a hoax but it is also an old one dating back to 2017.
In other news, a meme posted on Facebook in South Africa caused quite a stir and began to trend. The picture shows a bridge on the road, extended over nothing.
The caption of the meme read: "River to be added later, 56 million rand tender viva ANC."
The image suggests that South Africa's ruling party built a useless bridge where there is no river or anything of the sort with a tender worth R56 million.
The picture was posted by a South African Facebook user on 22 September 2020. However, a Tineye reverse image search reveals that the photo has been online since 2016. A Google reverse image search also indicates that the photo was taken in the Philippines and not South Africa.
Enjoyed reading our story? Download BRIEFLY's news app on Google Play now and stay up-to-date with major South African news!
Source: Briefly.co.za