Die Presidentsvrou teasers (The First Lady) November 2020
In Die Presidentsvrou teasers November 2020, Leonardo gets hurt when he learns that his wife was unfaithful to him. He marries Paloma in a marriage of convenience. Later, Leonardo's wife gets depressed when he wins Colombia's presidential elections and makes Paloma the first lady. Leonardo's son strives to separate his father from Paloma.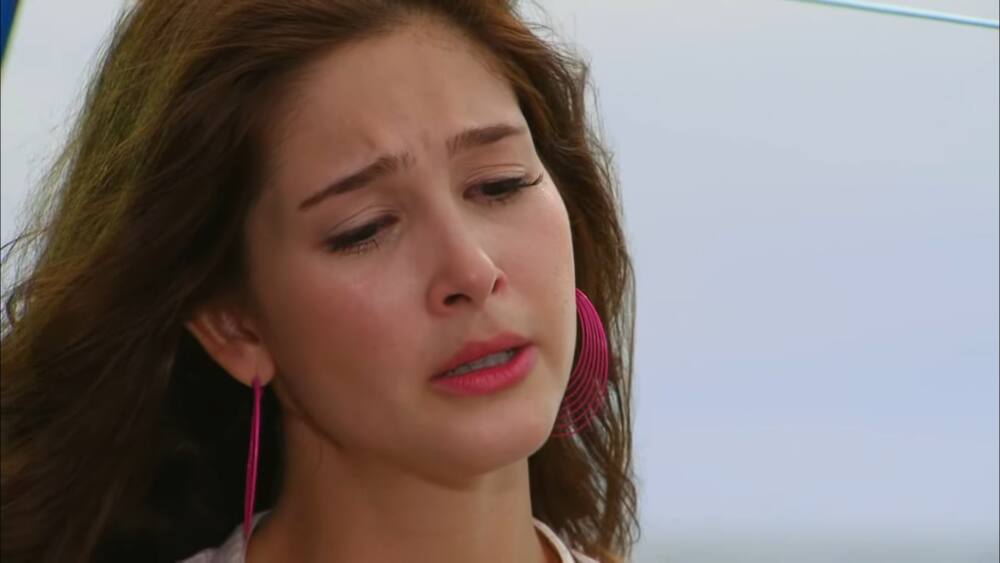 Mariano marries Cristiana out of frustration. When Leonardo offered Paloma a better deal, she refused to honour her. Will Paloma divorce Leonardo as planned or stick to him to enjoy the privileges of a first lady? What did she demand before marrying Leonardo?
Die Presidentsvrou November 2020 teasers
Paloma is a manipulative woman who takes advantage of men for personal gain. She commanded Mariano to quit his relationship with Estrella while she was still entangled in a phoney marriage. Mariano did what she wanted, but she dumped him for a wealthier man. Find out about the problems that Paloma is causing in the series.
2/11/2020: Monday (E 45)
What are Cristina and Amaury searching for inside Paloma's suitcase? Cristina hurts Paloma by reminding her about her past. Mariano challenges Milena to admit in front of Juanita that she is his lover. Federico informs Paula that he is willing to adopt a child.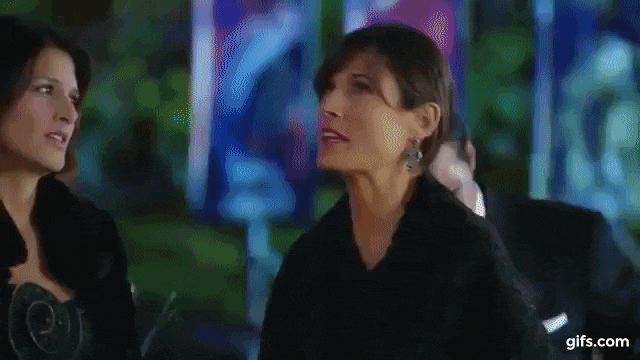 READ ALSO: Isono teasers: November 2020
3/11/2020: Tuesday (E 46)
Angel confesses to Luciana that he is not gay, and Daniela is anxious about meeting her birth father. Paloma is worried that her plan might backfire on her. She requests her father to help her contact a drug trafficker named Facundo Madrid.
4/11/2020: Wednesday (E 47)
Adolfo reveals to Paloma that Mariano slandered her name during an interview. While Angel admits to Luciana that he loves her, Ana Milena assures her daughter, Cristina, that she and her father will never end their marriage.
5/11/2020: Thursday (E 48)
Ana Milena swears to Leonardo that she will neither divorce him nor allow Mariano to be happy with Paloma. Mariano confesses to Cristina that Paloma is his lover. Daniela is concerned about her mother's health, and Linda storms into the theatre to fight Luciana.
6/11/2020: Friday (E 49)
Diego apologizes to Daniela for hurting her in the past. Cristina and Ana Milena expose shocking past secrets about Paloma to Leonardo, and Jose confirms that the passport of Marcos Cruz's daughter was counterfeit.
9/11/2020: Monday (E 50)
Daniela questions her mother regarding the secrets she is protecting. Luciana confesses to Angel that her lover promised to quit his marriage for her. Federico informs Paula he cannot adopt a child because he is in prison.
10/11/2020: Tuesday (E 51)
Cristina commands her father to deny dating Paloma on television. Marcos throws his daughter out of his home when she opposes his political ambitions. Meanwhile, Paloma discovers a lump sum of money hidden in her father's house.
11/11/2020: Wednesday (E 52)
Diego visits Daniela to beg for another chance to be her boyfriend. Paloma's father suspects that she stole the money, and Ana Milena goes to Leonardo's office to tell him that she will sign the divorce papers.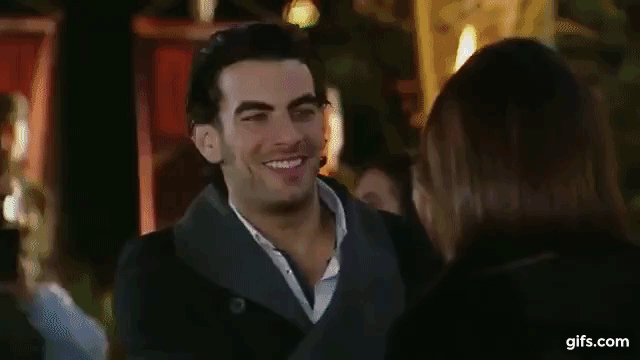 READ ALSO: The Vow 2 Teasers: October 2020
12/11/2020: Thursday (E 53)
José charges Paloma to return his money. She visits Facundo Madrid, the drug lord, and also threatens to expose the forged passport that Marcos gave his daughter to leave the country if he does not fulfil her ultimatums.
13/11/2020: Friday (E 54)
Marcos ends his relationship with Estrella after Paloma threatens him. Paloma reveals to Anibal that her marriage is fake. Facundo Madrid predicts that she will be the future first lady of Colombia; therefore, he proposes a deal with her.
16/11/2020: Monday (E 55)
Leonardo throws a birthday party for Paloma, and José gets drunk at the party and humiliates himself. Paloma threatens to reject Leonardo's marriage proposal via the press if Mariano leaves the country for three months.
17/11/2020: Tuesday (E 56)
Mariano requests Paloma to elope with him to Europe. Facundo Madrid finances Leonardo Santander's campaign using money from his drug trafficking business and warns Paloma against travelling abroad before their deal is complete.
18/11/2020: Wednesday (E 57)
Leonardo visits Mariano's house to seek the truth regarding his wife's adulterous character. Mariano admits that he was Ana Milena's lover for a long time. Leonardo rejects Ana Milena's apology.
19/11/2020: Thursday (E 58)
Mariano and Paloma agree to end their love affair. Leonardo beseeches Paloma to marry him at any price and annul the marriage a few months later, and Cristina professes her love for Mariano.
20/11/2020: Friday (E 59)
Paloma explains to Mariano's that she will not relocate with him to Europe. She plans to become the first lady by marrying Santander. Diego strives to stop his father from marrying Paloma.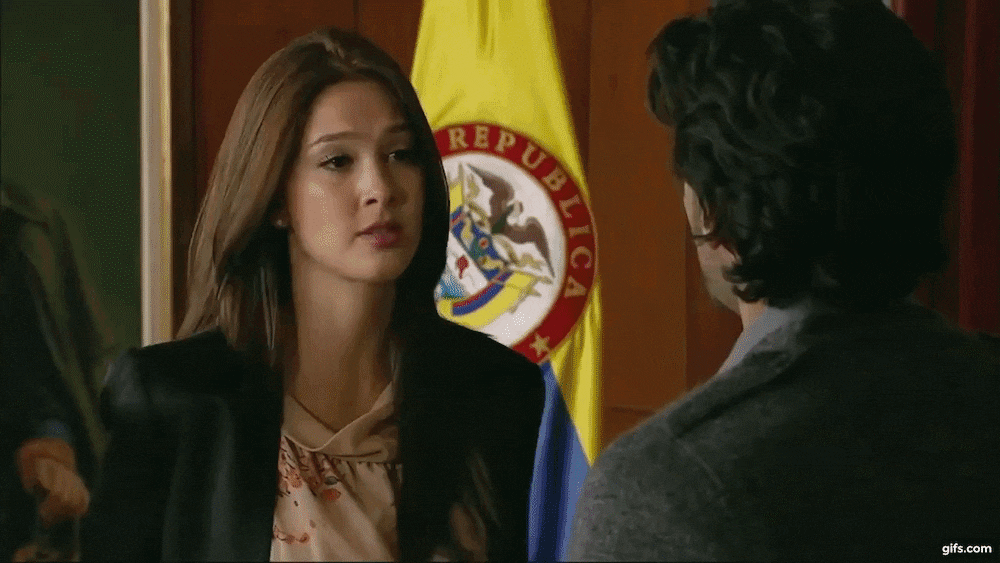 READ ALSO: The Queen Teasers: November 2020
23/11/2020: Monday (E 60)
Ana Milena watches her ex-husband's wedding on TV while stressed and drunk. Facundo Madrid visits Paula and Federico's house to create chaos, and Paloma's father also gets drunk and causes a scandal at the wedding.
24/11/2020: Tuesday (E 61)
Leonardo acts calm even after Estrella exposes the true colours of his new wife on television. Diego vows to his mother, Ana Milena, that he will protect Cristina from Mariano's insincere love.
25/11/2020: Wednesday (E 62)
Diego confronts Sandra, Paloma's new assistant, to find out about her boss' intentions for marrying his father. Ana Milena scolds Sandra for taking up Paloma's proposal. Marcos tells Estrella that Paloma has been sending him threats.
26/11/2020: Thursday (E 63)
Paula presumes that she might lose Federico to Luciana if they reawaken their love. Facundo teaches Estrella a lesson for telling on him to the media. Estrella cautions Paloma to cease threatening Marcos' family.
27/11/2020: Friday (E 64)
Ana Milena asks Sandra to help her get back at Paloma. Mariano kicks Paloma out of his house while all the staff members in the head office of Leonardo Santander's political party are celebrating his victory in the presidential elections.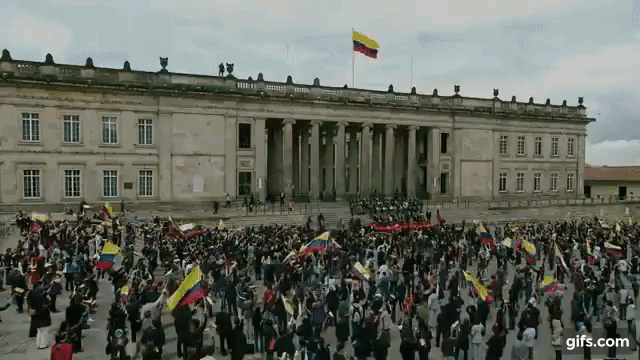 READ ALSO: The River 2 Teasers on Mzansi Magic: November 2020
30/11/2020: Monday (E 65)
Ana Milena seeks solace in liquor while Leonardo celebrates after achieving his political ambitions. Mariano asks Cristina to be his wife. Marcos and Estrella watch over Santander's administration while Paula reproaches Angel for cheating on Nancy.
Federico
Paula is afraid that he still loves Luciana and will return to her. He wants to adopt a child with Paula, but it is impossible because he is in jail. Facundo Madrid, the illicit drug lord, also has scores to settle with him.
Paloma
She is running an unlawful business with Facundo. Facundo sponsors the presidential campaigns of Leonardo, and he wins the elections. Leonardo's marriage to Paloma is not by coincidence because she had everything planned out.
Do not miss these captivating episodes of Die Presidentsvrou teasers for November 2020. Catch Die Presidentsvrou on VIA, DStv Channel 147, from Mondays to Fridays at 15h00. You will enjoy this drama series more if you watch it consistently.
READ ALSO: Mehek teasers: November 2020
In the mind-blowing Mehek teasers for November 2020 from Briefly.co.za, Priya stays besides Dennis as he mourns the death of his mother. Priya's caring nature touches Dennis; therefore, he overlooks her past and loves her unconditionally.
Karan embarks on investigating Leleti's death. Will he find her killer? On the other hand, Shauray promised to protect the Khanna family; hence, they are looking up to him for help.
READ ALSO:
The River 3 on 1Magic teasers: November 2020
Antara teasers: November 2020
Zara's Nikah teasers: November 2020
Source: Briefly News