Who is Russell Bufalino? Rusell was one of the most powerful crime lords in the history of organized crime syndicates in the United States of America. He was in charge of one of the nation's most effective and powerful Mafia families from 1959 to 1989, ordering operations in various parts such as Ohio, New York, Canada, Florida, and New Jersey.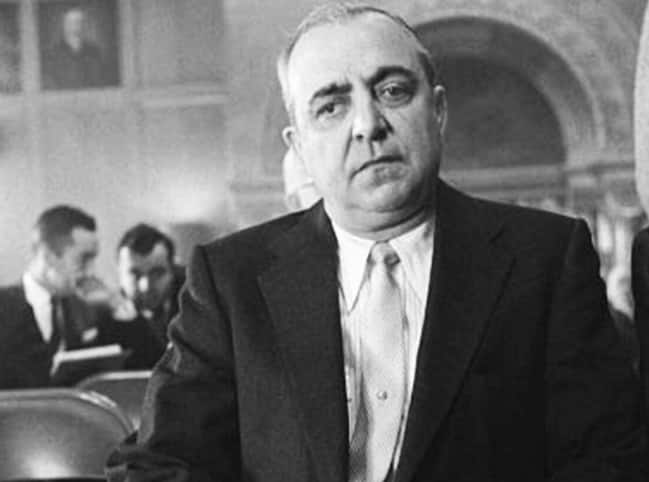 The late Russell had formed strong ties in the Teamsters Union, the clothing industry, and the local and national politicians as he had powerful allies, including senators and state leaders. Even though he is considered among the top crime bosses to ever walk on this earth, not much is know about him because he kept a low profile throughout. So, what happened to Russell Bufalino? Here is a look at the life of the authoritative Mafia boss.
Russell Bufalino profile summary
Full name: Rosario Alfredo Bufalino
Nicknames: McGee, The Old Man
D.O.B: September 29th, 1903
Birthplace: Montedoro, Sicily
Birth sign: Libra
Nationality: Italian-American
Profession: Crime boss
Died: February 25th, 1994 (90 years old)
Russell Bufalino biography
Russell's parents were Angelo Bufalino (father) and Cristina Buccoleri (mother). His dad relocated from Montedoro, Sicily, to Pittston, Pennsylvania, in the United States to work as a coal miner, a few months before his birth. In December 1903, Russell, with his siblings and mother, joined Angelo in the United States via the Port of New York. The Bufalino family stayed in Pennsylvania for a few months but had to return to Sicily after Russell's father died in a mine accident.
In 1906, Russell and his mother moved back to the US. In 1910, Cristina passed away, and young Russell once again went back to his hometown Sicily. He stayed in Sicily for 4 years and, in 1914, relocated and settled in Pittston before moving to Buffalo, New York, at 14 years. It was here that Russell turned into a criminal while still being a teenager.
Who did Russell Bufalino work for?
Russell Bufalinos first boss was John C. Montana. He was also an Italian immigrant hailing from Montedoro, and the two were close friends. Besides him, Russell worked with several other Buffalo criminals. Some of them later became influential kingpins in the Buffalo crime family and later, part of the Cosa Nostra families on the East Coast of the US. These friendships that Russell fostered in Buffalo, NY, were very significant in his career as a Mafia boss.
Russell Bufalino allegiance
Rosario Alfredo led the Bufalino crime empire for three decades. Is the Bufalino family real? Yes, this Mafia family is real. The Bufalino crime family goes by several names, including Scranton Wilkes-Barre family, Northeastern Pennsylvania crime family, Pittston crime family, Scranton Mafia or North-eastern Pennsylvania Mafia.
Mr Russell took over as the crime leader after the former boss, Joseph Barbara, died in June 1959. After taking over, Rusell continued keeping close relations with the New York Genovese mob family. In the 1970s, Russell was apprehended for extortion charges and his deputy, Edward Sciandra, took over the syndicate activities as the chief boss. Mr Sciandra was assisted by other syndic members such as Angelo Bufalino, Anthony Guarneri, Philip Medico, James David Osticco and Consiglieri Remo Allio.
Russell was released in 1980 and was taken in again after it was confirmed that he conspired to murder Jack Napoli, a key witness in his 1978 extortion case. While still in prison, Russell managed to plan and execute Napoli even though he was under the watchful eye of the Witness Protection Program. He murdered Napoli with the assistance of gangster Jimmy Fratianno and another close associate he met in jail. Fratianno, later on, became a police informant and testified against Rosario Alfredo, who was convicted to a 10-year sentence and was finally released in 1989.
Russell Bufalino the Irishman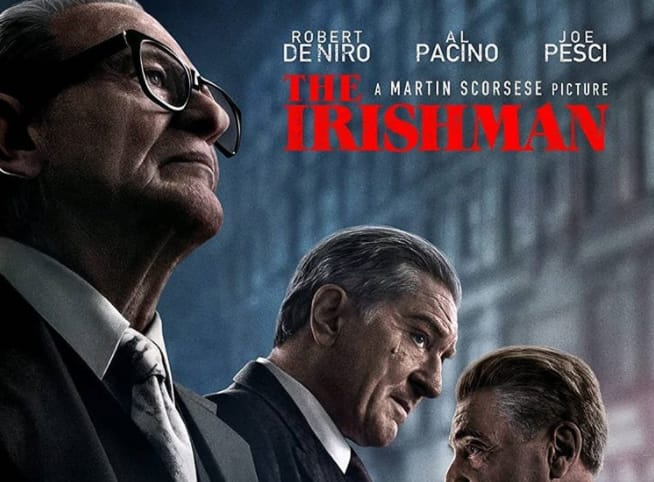 When mentioning some of the world's top scrupulous criminals and areas they live, North-eastern Pennsylvania is not one of the places that normally comes to mind. However, it is here where some of the infamous mob kingpins controlled their criminal empires. Martin Scorsese was well aware of this and got the inspiration behind his production, The Irishman, that premiered on Netflix.
Russell Bufalino ring
In the Russell Bufalino movie, which tells the story of the Bufalino crime family, Joe Pesci gives Robert De Niro, who plays Frank Sheeran of Teamsters Union, a ring. It is one of the three insignia rings manufactured from 3 dollar liberty coins that date back to 1855. He explains to him that there are only three such rings in existence, with the third one belonging to Angelo Bruno whose character was played by Harvey Keitel. The rings are a symbol of trust for the three crime bosses.
The truth is that the three rings still exist and are with the families to date. According to Sandy Powell and Christopher Peterson, who were the movie's costume designers, the coins were rare, and it means that Russell spent a fortune to turn them into 14kt gold rings accentuated with 25 diamonds.
Russell Bufalino wife
Crime kingpin Bufalino had only one wife known as Carolyn 'Carrie' Sciandra. Carrie, as she was popularly known, was from the Sicilian Mafia family, another infamous gangster family. During those times, it made sense for crime families to marry each other to tighten their union so that it was hard for outside forces to infiltrate.
Russell married his sweetheart Carrie on August 9th, 1928. Carrie passed on in 2006 at a majestic age of 95 years. This was 12 years later after Russell Bufalino death.
Rosario Alfredo and his wife Carrie were not blessed with any children during their marriage. This was confirmed during Carrie's funeral as the obituary mentions several nephews, nieces, sisters, and brothers, but no Russell Bufalino daughter or son was mentioned.
Russell Bufalino mansion
Russell and his wife resided in New York during the beginning of their marriage. They lived there for two decades before relocating to Kingston, Pennsylvania, where they had a modest home where they lived for almost 40 years. The move to Kingston was paramount to aid Bufalino work effectively with Joseph Barbara.
When did Russell Bufalino die?
Rosario Alfredo took his last breath on the 25th of February, 1994. Russell Bufalino cause of death was due to natural causes as he was 90 years old. The Mafia boss died near Pittson, Pennsylvania.
Russell Bufalino grave
The crime boss final resting place is situated at Denison Cemetery, Swoyersville, Pennsylvania in the United States.
Now you know the personal life of the mafia boss. Russell Bufalino will always be remembered as one of the leading real-life mob bosses of all time. It is no wonder a Netflix production was named in tribute to the Bufalino family.
READ ALSO: 7 richest crime organizations of all time
Briefly.co.za shared details of the 7 richest crime organizations ever. The article gives the estimated revenues, activities, and leaders' net worth, among other things about these groups. Some of the activities they engage for money include counterfeiting, extortion, drug trafficking, fraud, and prostitution.