Alexis Maas bio: where is Johnny Carson's ex-wife today?
If you were born in the '80s or before, you might remember the American television talk host, comedian, and producer Johnny Carson. He was best known as the host of The Tonight Show Starring Johnny Carson. Among his wives was Alexis Maas, an American heiress and socialite.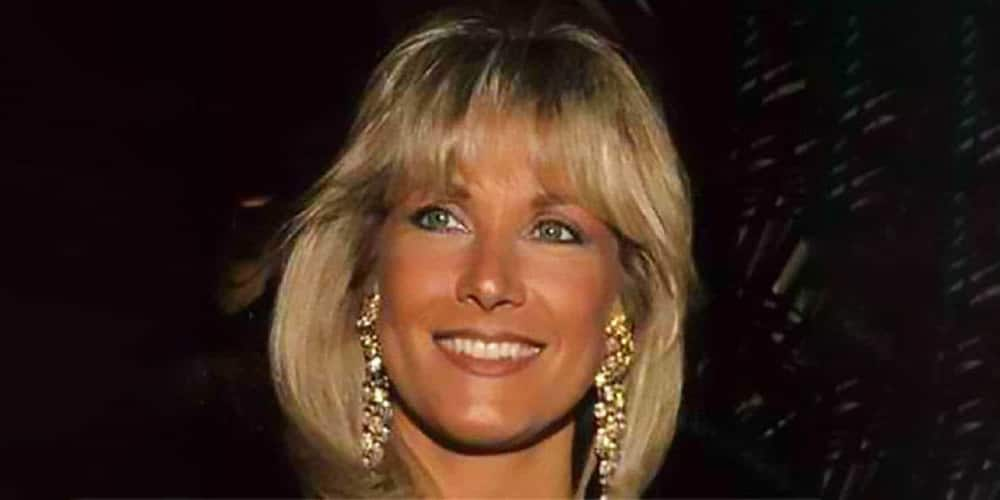 So who is Alexis Maas? In the article below, we will look at her biography, age, personal life and Alexis Maas Carson today.
Profile summary
Name: Alexis Maas
Year of birth: July 15, 1952
Alexis Maas age: 69 as of 2021
Gender: Female
Nationality: American
Ethnicity: Caucasian
Alexis Maas Carson biography
She was born in 1952 in Pittsburgh, Pennsylvania. Not much of her childhood and upbringing is known. She has also kept her personal life secret. Before she got married, she worked at a brokerage firm.
Alexis Maas and Johnny Carson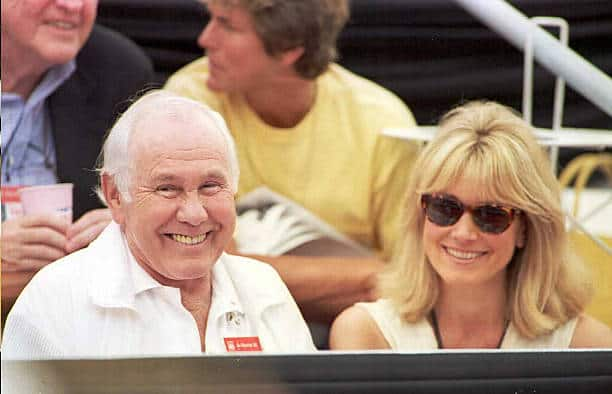 The American socialite was married to the late talk show host Johnny Carson. They met in the '80s and dated for several years. Their relationship was controversial because of their age gap, Johnny being 61 and Maas 35. However, their relationship grew, and they tied the knot on June 20, 1987, in Malibu, California, officiated by superior court judge William P. They spent their honeymoon in the Mediterranean, where it is said that they spent around $6.5 million. They also did not have any children together.
The couple lived a lavish lifestyle while they were married. They had several superb properties, including a 16-bedroom mansion on four acres on Oceanfront in Malibu and another mansion in Beverly Hills.
Johnny was born on October 23, 1925, in Iowa. He grew up in different places, including Avoca, Clarinda, Shenandoah, and Red Oak in South West Iowa, before moving to Norfolk, Nebraska, at the age of 12. Johnny received six Emmy Awards, the 1980 Television's Academy Award, and a 1985 Peabody Award. He was also a veteran of World War II, where he served in the Navy.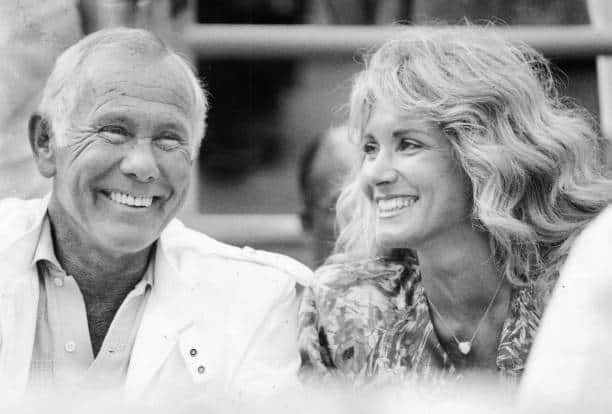 Alexis was the fourth wife of the talk show host. They were married for eighteen years before he died on January 23, 2005. His first wife was Jody Wolcott, whom he married in 1949 in North Platte. The marriage was volatile, with both parties committing infidelities, and they parted ways in 1963.
The same year, he married Joanne Copeland on August 17. The couple split up in 1972, with Copeland receiving a settlement of $6,000 a month per alimony until she remarried or he died. She also received an excellent art collection.
On September 30, 1972, the talk show host announced that he had secretly been married to Joanna Holland, a former model. In October 1983, Holland filed for a divorce, which ended in 1985 with Holland receiving $20 million worth of property.
Frequently asked questions
Alexis has maintained a low profile since the passing of her husband. Many are curious about how she is currently doing. Here are the answers to the most asked question about the former socialite.
What does Alexis Maas look like now?
After her husband's death, the widow has maintained a low key profile, away from the media. Her last media appearance was in a documentary based on her late husband's life, Johnny Carson: King of Late Night, in 2012.
Who inherited Johnny Carson's money?
Alexis was married to Carson for 18 years. After his death, she inherited most of his property. Her current net worth is estimated to be $300 million. However, she has donated around half of the money to the Johnny Carson Foundation.
Who was Johnny Carson's last wife?
Johnny had four wives. Johnny Carson's last wife was Alexis Maas. The famous talk show host married his fourth and last wife on June 20, 1987. They were married for 18 years until his death in 2005.
What happened to Johnny Carsons widow?
She has maintained a low profile away from the limelight. It is believed that she has not remarried and is enjoying her life as a single woman.
Since her husband's death, Alexis Maas has tried to maintain his legacy by funding his charity organization. We wish her all the best in her endeavours.
READ ALSO: Andy Jassy bio: age, family, AWS CEO, Keynote, quotes, salary, profiles, net worth
Briefly.co.za covered the biography of Andy Jassy. Andy is set to succeed Amazon's CEO, Jeff Bezos, in the third quarter of 2021. He has served the company since 1997 and spent most of his life in Seattle, Washington DC, where Amazon headquarters are located. Bezos wrote to Amazon employees a letter confirming his confidence in Andy because of his outstanding leadership. Read more about him in the article.
Source: Briefly News