Meet Vivian Liberto, Johnny Cash famous first wife
Who was Johnny Cash's first wife? Vivian Liberto is widely remembered as the first wife to the legendary country singer Johnny Cash. Unlike most celebrity wives today, Vivian was not in the limelight. Instead, she was a reserved homemaker committed to bringing up her kids and caring for her household.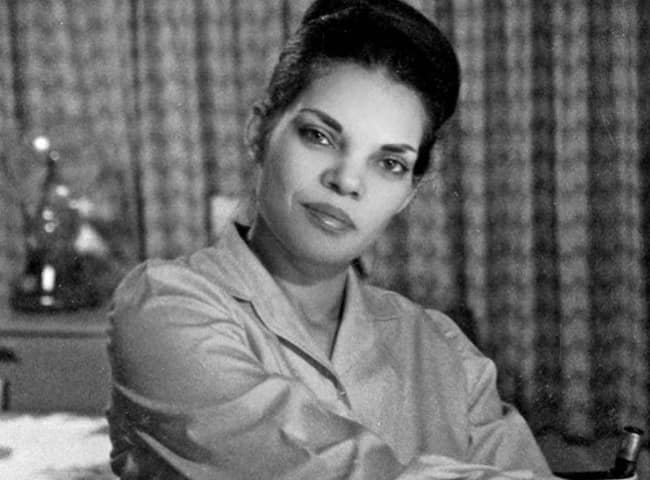 Other than focusing on her family, Vivian Cash dedicated her free time to assisting her neighbourhood. She was the president of Garden Club in San Buenaventura for three terms. She also volunteered at a home for unmarried mothers in Los Angeles County Hospitals, among other charitable ventures. What happened to Johnny Cash first wife? Find out.
Vivian Liberto profile summary
Full name: Vivian Dorraine Liberto Distin
D. O. B: 23rd April 1934 to 24th May 2005
Ethnicity: Italian
Vivian Liberto nationality: American
Children: 4
Siblings: Raymond Alvin Liberto
Profession: Wife, homemaker, philanthropist, and author
READ ALSO: Angie Janu bio: children, career, pictures
Vivian Liberto biography
Where was Vivian Liberto born? She was born and grown up in San Antonio. Vivian has a brother, Raymond Alvin Liberto. The siblings were raised by a tough Catholic dad and a drunkard mother.
What nationality was Johnny Cash first wife Vivian?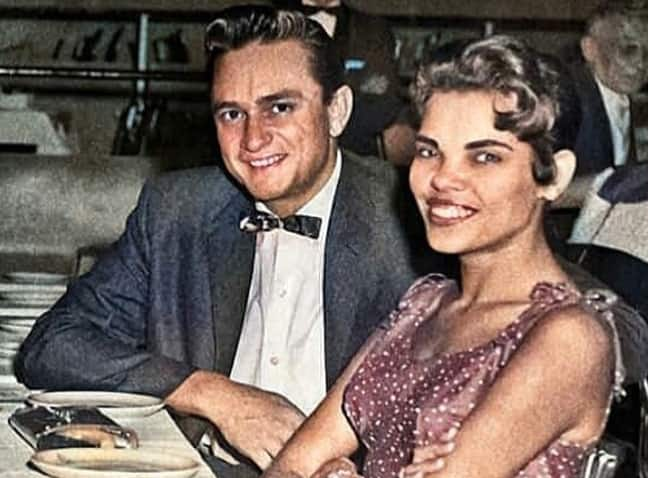 Vivian Liberto heritage was the centre of discussion following her association with Johnny Cash. Even though Vivian was born in America, she is actually of Italian origin. Her appearance made many think that she is an African American woman, but she is actually White.
Stories about Vivian Liberto ethnic background made her and Johnny targets of white racists, particularly in the Jim Crow South. This became one of the biggest hurdles for Johnny Cash's career as the racists presumed that the money he made from his music was to buy drugs and associate with Negro women. Because of this, Johnny became a target of hate campaigns, and he also received many threats.
Vivian Liberto spouse
Vivian Liberto was the first wife of the music maestro Johnny Cash. She met Johnny in 1951 by chance during a skating tournament when she was only 17 years old. In the three weeks that followed, the two were inseparable, but sadly they had to part ways because Johnny was deployed to Germany to serve in the U. S Air Force for 3 years. During this period, Vivian and Johnny continued their courtship and often exchanged heartfelt letters.
The couple shared everything about each other, from their favourite foods to some of their deepest insecurities in their letters. Cash would write to Vivian more often, and he would often sign the letters with "your husband to be."
Upon Johnny's return from military service, the two got married on August 7th, 1954 at St Anne's Catholic Church in San Antonio. Vivian Liberto and Johnny Cash were married for 11 years before divorcing in 1967, citing irreconcilable differences.
READ ALSO: Muhammadu Buhari bio: children, spouse, on SARS, education, profile
Vivian Liberto children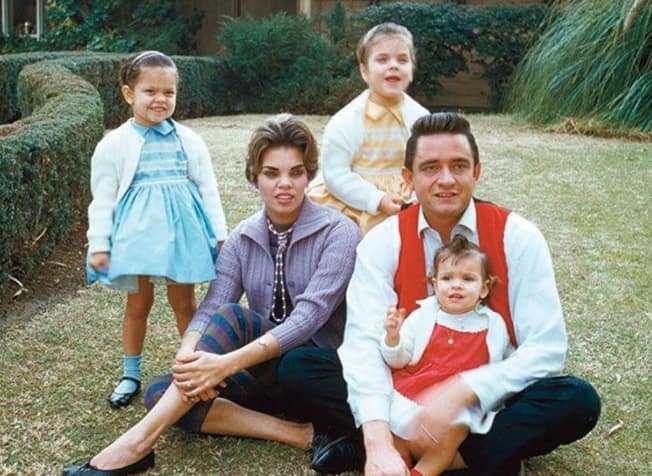 Vivian and Cash were blessed with four adorable kids: Rossane, Kathy, Cindy, and Tara. All Vivian Liberto daughters can be seen in the 2020 documentary made detailing their parent's turbulent marriage.
Did Vivian Cash remarry?
After her failed marriage with Johnny Cash, who later remarried June Carter, Vivian was married again in 1968, this time to a police officer, Dick Distin. Liberto relocated from her home with Cash in California and moved to Ventura with her new husband. Vivian and Distin stayed together until her demise in 2005.
Vivian Liberto book
Vivian's first book titled "I Walked the Line: My Life With Johnny " is a memoir depicting the behind scenes of the marriage between Liberto and Cash.
Surprisingly, Johnny and Vivian were still on speaking terms even after their break up, and when June Carter passed on in 2003, she visited Johnny and told him about the book before it came out. Liberto's autobiography has since been made into a documentary film, which premiered in 2020 as part of the South by Southwest 2020 Film Festival Collection.
Vivian Liberto cause of death
Is Vivian Cash still alive? No. Johnny Cash's first wife, the woman he had vowed to remain faithful to in his hit song, 'I Walk the Line', took her last breath on May 4th, 2005, when she was 71 years old. She passed on due to complexities as she was going through a surgery for lung cancer.
Vivian Liberto died surrounded by her family, parish priest, and close friends at Community Memorial Hospital in Ventura.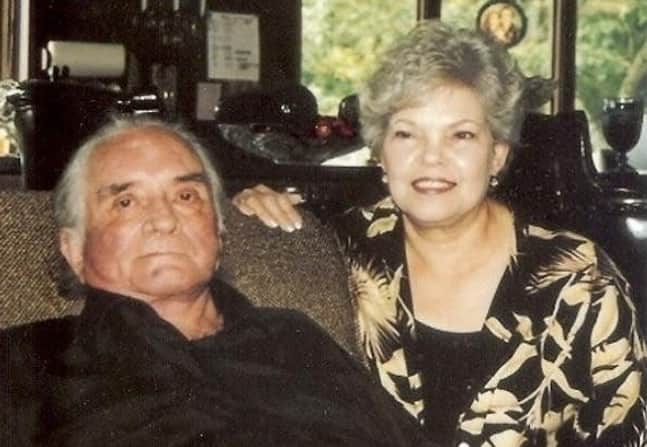 Vivian Liberto was a conventional homemaker who dedicated her time to raising her kids and caring for her home. She was also involved in many community activities, volunteering work, and gardening. Everyone who knew Vivian describes her as humble, kind, sociable, and a great hostess.
READ ALSO: 11 interesting facts about Miss SA 2020, Shudufhadzo Musida
Briefly.co.za published 11 exciting facts about Shudufhadzo Musida. Shudufhadzo is the newly crowned Miss SA 2020. She is s 24-year-old confident beauty queen with brains.
Born on 18th June, Ms. Musida shares a birthday with the legendary Nelson Mandela. Back in 2018, she was featured in Vogue Italia. She is a champion of mental health and strongly believes in women's empowerment.
READ ALSO:
Snowy Khoza bio: age, business, education, contact details
Martie Allen bio: age, partner, parents, movies, TV shows, net worth
Tammy Bradshaw bio: age, children, wife, grandchildren, career, profiles, net worth
Amanda Moye Brown bio: age, daughter, wedding, parents, height, Instagram
Source: Briefly.co.za