Mandy Sellars: Encouraging life story of the UK woman with 69kg legs
Mandy Sellars was born with a rare health condition that doctors are yet to discover its cure. Her left leg was three inches longer than the right and a trim size-10 upper-body with strange huge feet and legs. Her legs grew to 17-stone, but a pioneering drug shrunk them to 11-stone weight in 2016.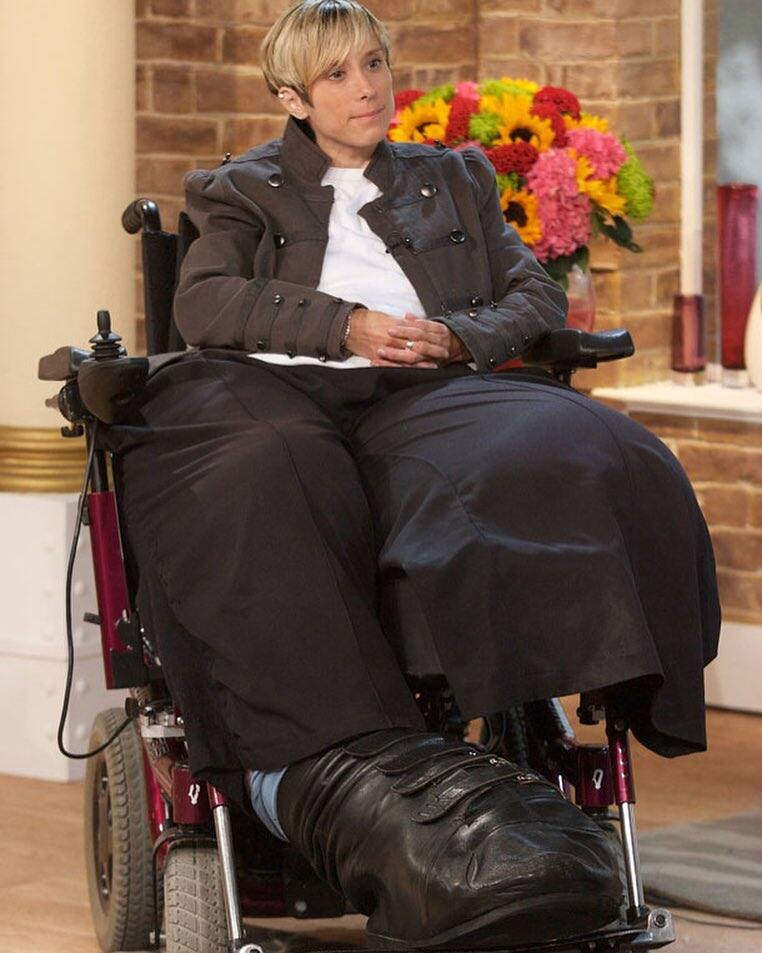 The doctors amputated the patient's left leg in 2010 when she contracted septicemia, but to their surprise, it grew back to its original size within three years. She wears specially-designed clothes and shoes and drives a specially-adapted car. The lady believes that doctors will find a lasting medical solution for her illness someday. Popularbio estimates Mandy Sellars net worth at $97 million.
Mandy Sellars profile summary
Mandy Sellars biography
Mandy Sellars age is 45 years as of 2020. She was born on 20th February 1975 in Accrington, Lancashire, United Kingdom. The lady tried living normal since childhood by going to Primrose Hill Burnley and joined Edge End High School later. She is one of the 120 people worldwide with this condition.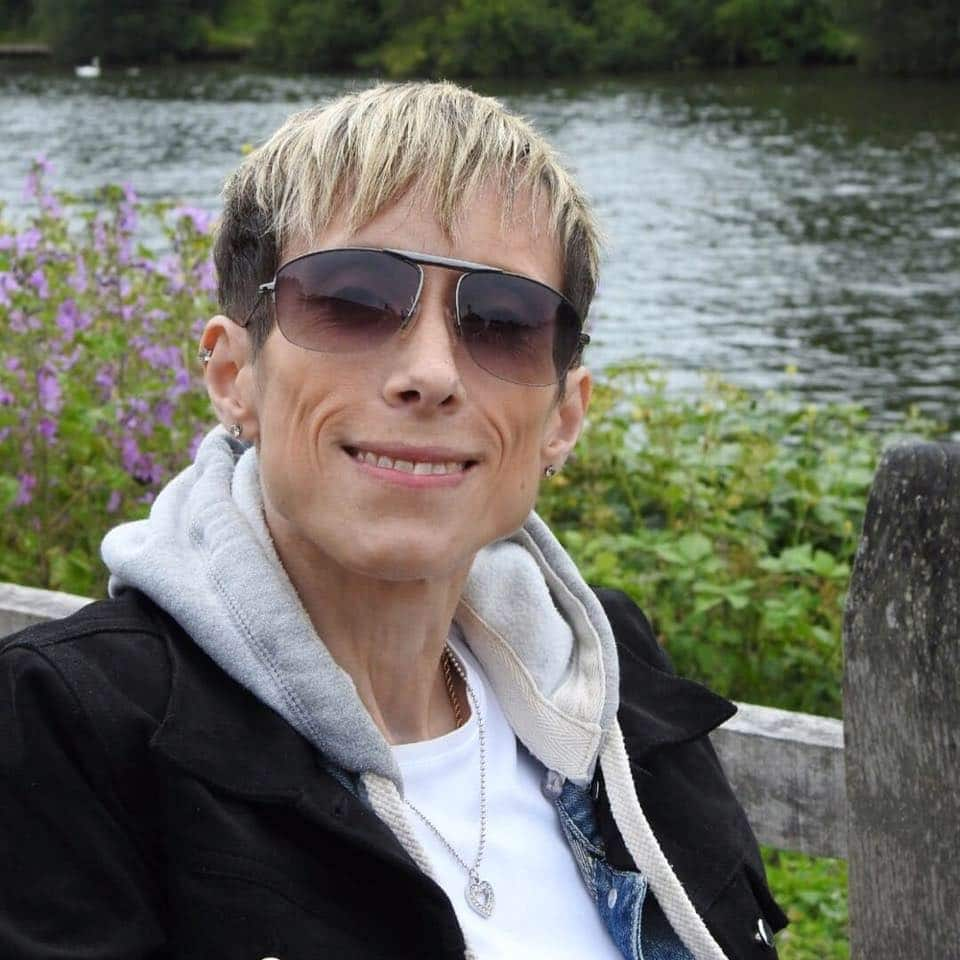 She was a psychology student at the University of Central Lancashire when her legs grew to 17 stones. The condition almost affected Mandy Sellars education because walking and moving around was a challenge. After the doctors at the Royal Liverpool Hospital amputated the left leg, she said,
Adults can be very hurtful. In a restaurant, one blurted out, "look at the size of those feet." I don't mind children staring, but adults should know better.
The patient continued,
I will not let this thing beat me. I'm determined to stay as mobile as possible and fight for my independence. I just have to live day to day, week to week.
According to Mandy Sellars profiles on Facebook, she studied at online academies, clinical forensic psychology at London College, British sign language Level 1 at the Accrington and Rossendale College, psychology and criminology at Burnley College, and art at Nelson and Colne College.
Mandy Sellars condition
In 2012, medical research by a Cambridge Clinical Research Facility team revealed that Mandy Sellars condition, Proteus syndrome, was caused by a mutation of the PIK3CA gene that led to an overgrowth of skin bone, fat, and tissue. Mandy Sellars Rapamycin disease treatment started in September 2012. She can now move around even though she is bound inside the house. The outcome of the treatment excited her. The patient said,
I was being measured at the hospital for a prosthetic leg. They noticed it had already grown. I felt helpless. My body was taking control of my life, and I felt like there was nothing I could do about it. It felt like in a short period of time, I could become bed-bound, and my life could be over for me as my leg continued to grow.
The lady is the founder of Genetic Overgrowth PI3K Support. It assists patients of PIK Related Overgrowth Spectrum (PROS) and their families by providing them with mobility equipment (such as electric wheelchairs), medical costs, specialized footwear and clothing, and family weekend expenses (including travelling and accommodation). How is Mandy Sellars condition in 2020? GoPI3Ks Newsletter December 2020 has the latest Mandy Sellars update 2020.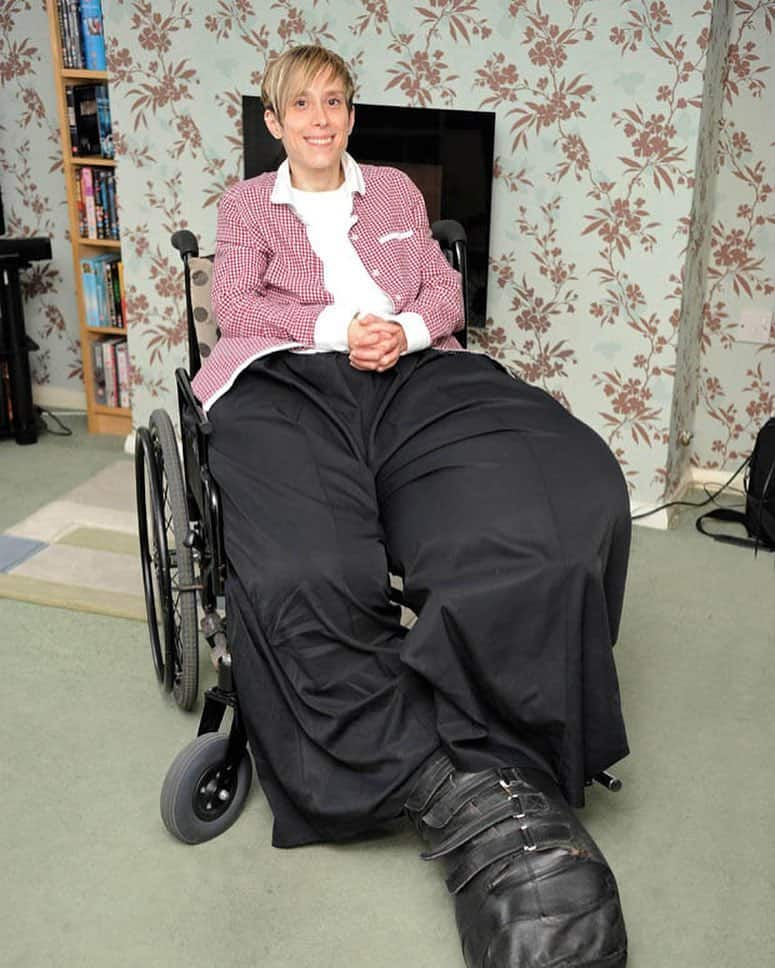 She describes herself as a "part-time TV star" because many television programs cover her story. UK's Channel 5 documentary, Extraordinary People, is among the most popular Mandy Sellars TV shows that enlightened the world about her condition. The show explores remarkable stories of human experience. Mandy Sellars movies, Losing One of My Giant Legs and The 8-Limbed Boy, inspire people suffering from rare diseases.
Mandy Sellars loves charity, and she was a former volunteer at RSPCA. The leg prevented her from moving around to do her charity activities when it grew back. It was difficult for her to push herself in the wheelchair, and someone had to help her get into the car. However, she is always optimistic about life, and the world prays she gets healed.
READ ALSO: Earl Eyram Fosu: Meet the Science student who managed to pass out as a lawyer
Briefly.co.za posted unbelievable news about a student who shifted from a technical a high-tech course to another demanding course and made it. Earl Eyram Fosu, a medical student, breaks the academic record by completing law school with flying colours.
The young man proves human being's brains are unlimited. Quitting a course in medicine for law school requires someone who has a clear plan for his career. Eyrem is naturally intelligent. You will be shocked by the impressive academic records he held at the medical school before dropping the course.
Source: Briefly News