Simon Keys wife Siouxsie Gillette is a professional herpetologist and snake handler. She stars in Snake City, a National Geographic reality show that documents snake rescuing adventures in Durban, South Africa.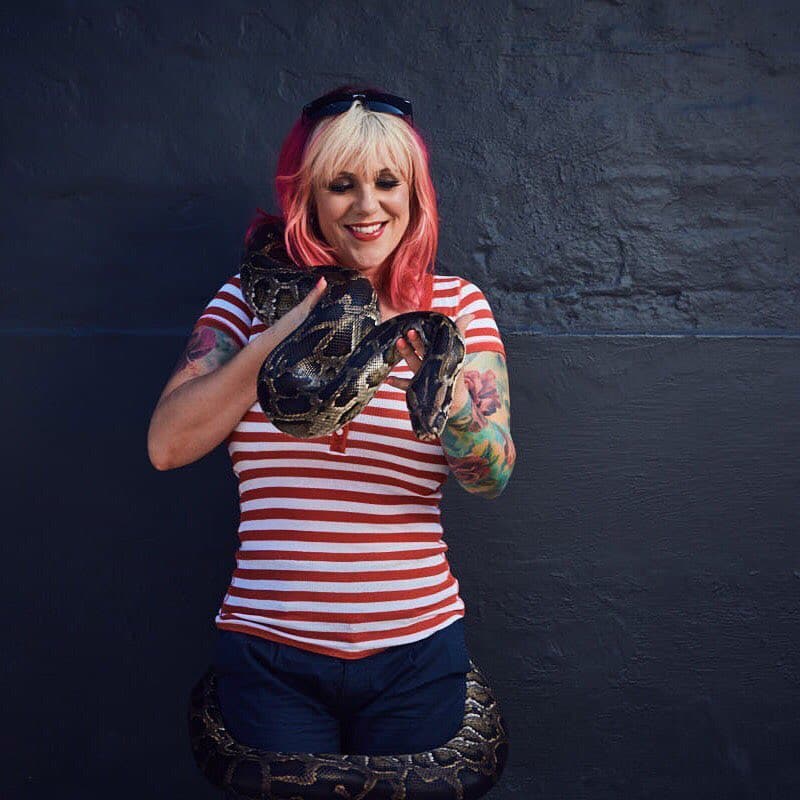 The herpetologist has dedicated her life to the conservation of wild animals despite being raised in the urban. She has worked in the zoo, exotic pet shop, handled exotic animals in movies and TV shows, and taken care of deadly snakes. Below are fascinating facts about Simon Keys' partner.
Siouxsie Gillett profile summary
Full name: Siouxsie Gillett
Date of birth: 20th October 1974
Siouxsie Gillett age: 46 years old as of 2021
Nationality: British
Siouxsie Gillett husband name: Simon Paul Keys
Profession: Herpetologist, professional snake handler, reality TV star
Siouxsie Gillett Instagram: @siouxsiegillettofficial
Siouxsie Gillett Simon Keys Instagram: @simon_and_siouxsie
Siouxsie Gillett Facebook: @Simon and Siouxsie
Early life
The reptile lover was born on 20th October 1974 in North London and raised in urban England. Since childhood, she loved animals, and her passion influenced her decision to become a vegetarian at age seven. Siouxsie Gillett height is not known.
Siouxsie Gillett family was horrified by her lifestyle choice because her father used to work as a butcher. They thought it was a phase that would end. Her mother has never stopped worrying about her passion.
Siouxsie Gillett Simon Keys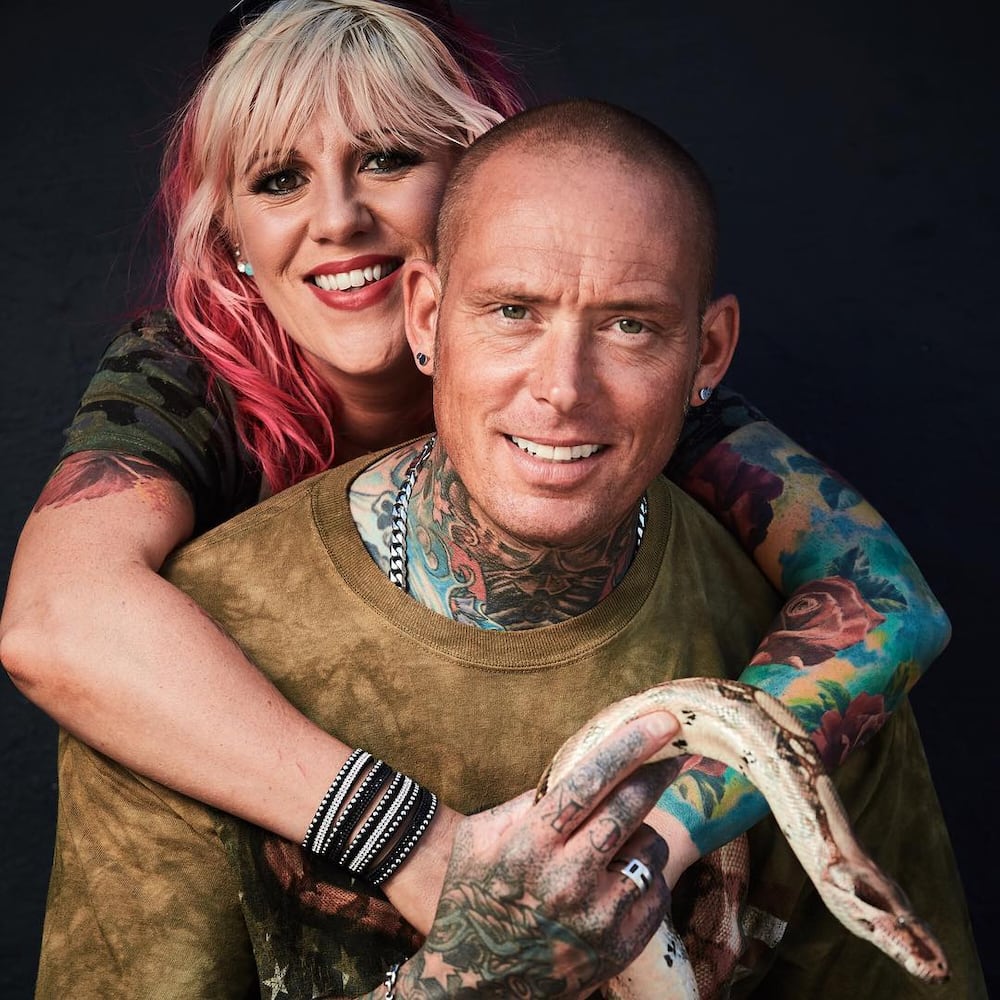 She is in a relationship with Simon Paul Keys, a professional snake handler. They two met in 2013 and started dating after a while. Their relationship seems comfortable because they are both professional reptile handlers. Before meeting Simon, the herpetologist was married to Mark Amey, a zoologist in the early 2000's.
Are Simon Keys and Siouxsie married? The two have not shared many details about their marriage, but they live and work together.
Passion for reptiles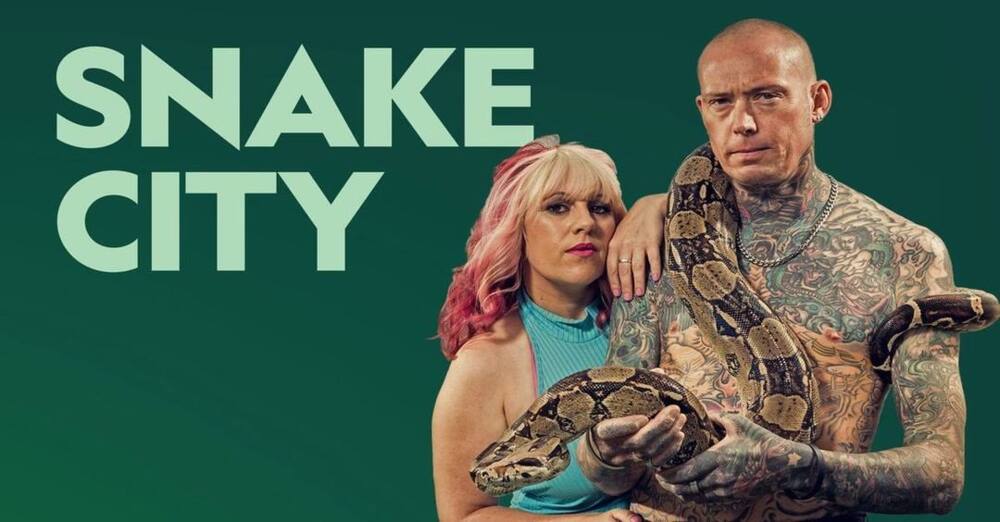 The herpetologist started her career as a zookeeper, where she cared for wolves and reptiles. She later managed an exotic pet shop where she looked after dangerous snakes, crocodiles, and amphibians. She at one point employed Simon Keys in her reptile shop.
The snake handler joined her fiancé on Season 2 of Snake City. Simon Keys and Nadine Keys, his former wife, were the initial cast when the show premiered on 7th November 2014 on National Geographic. The TV show documents the couple's snake rescue mission in Durban. The South African coastal town is known for its high population of serpents in warm seasons.
The couple lives in the United Kingdom but travels to Durban during the summer and spring seasons to catch problem snakes. They use the documentary reality series to educate people and eliminate the stigma associated with serpents. The caught reptiles are later released into the wild.
They have made room for hundreds of exotic animals at their Berkshire UK home, which they call the Secret Sanctuary. The sanctuary is open to the public. The couple ensures that the doors are double locked, secured, and under 24-hours CCTV surveillance to protect their neighbours.
Apart from Snake City, she has been on the set of several Siouxsie Gillett TV shows and movies where she worked with animals. Some of them include Harry Porter, Ridley Scott's Exodus, and Roald Dahl's Esio Trot.
Siouxsie Gillett photos
The Snake City star has often shocked people with her courage to handle deadly snakes. Here are some fascinating photographs and facts about the herpetologist.
1. Allergic to snake venom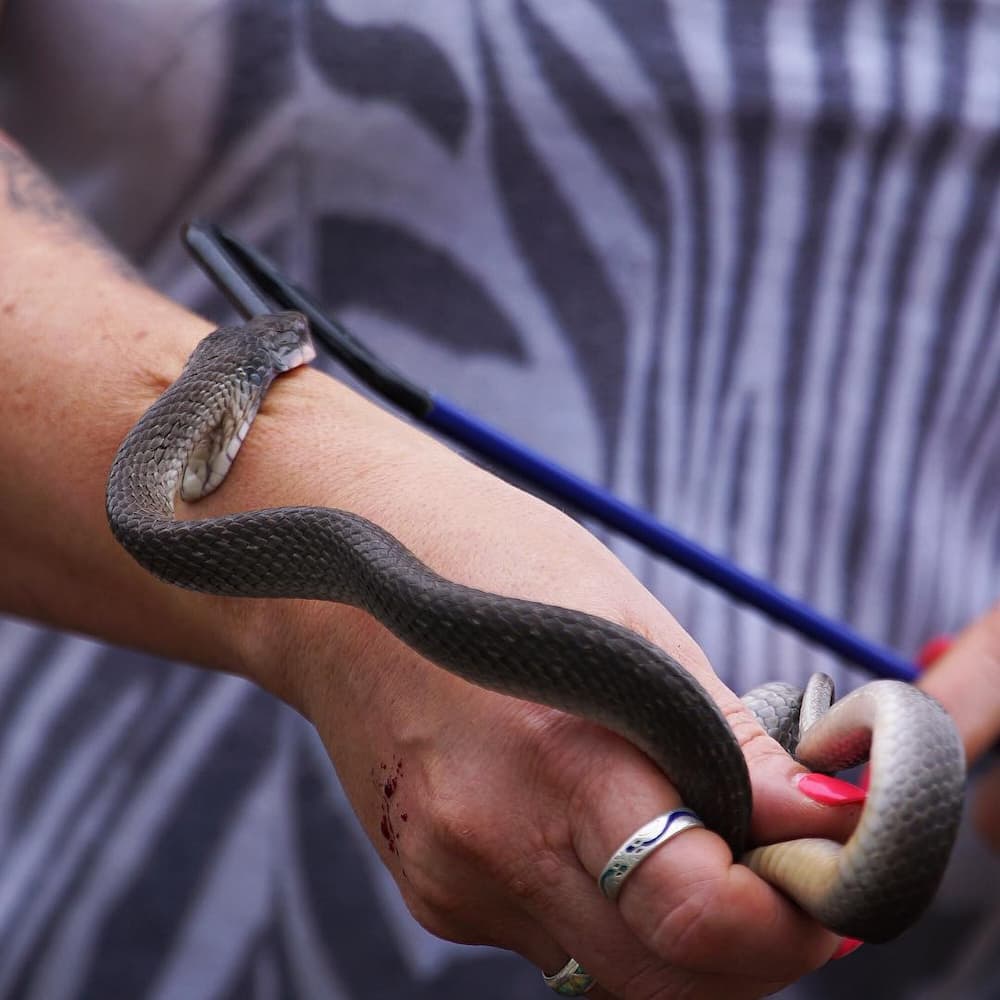 Despite her undying love for the slithering animals, a bite from a venomous snake like the Black Mamba or venom from the spitting cobras could end her life in seconds. Interestingly, she trusts her expertise and does not wear protective clothing when going to catch snakes.
2. She is vegetarian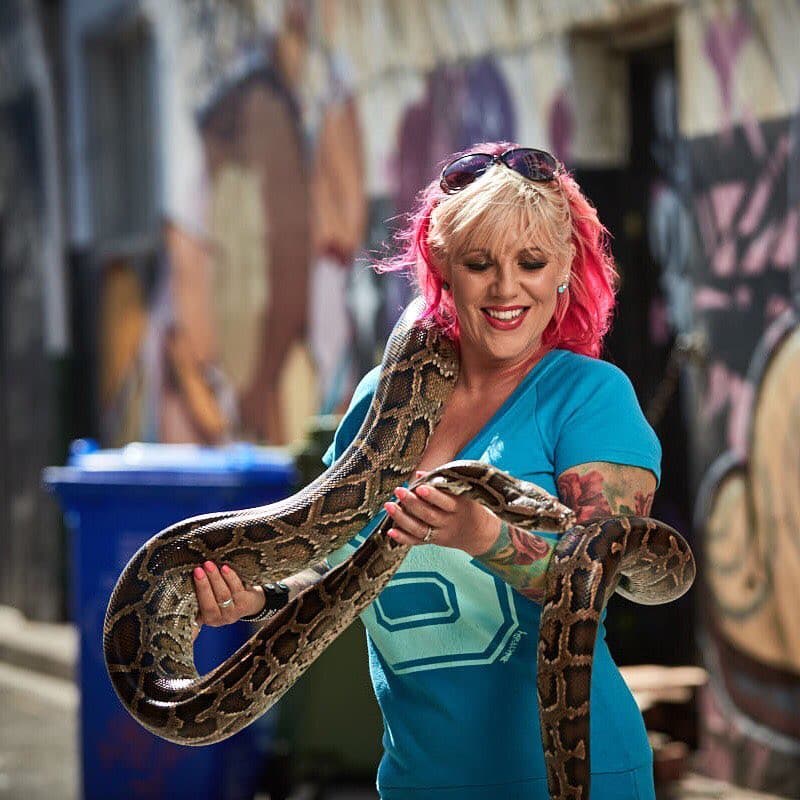 She decided to become vegetarian at age seven because she loved animals too much and did not want to hurt them. Her father used to work as a butcher, and her decision worried the family.
3. Likes dating animal lovers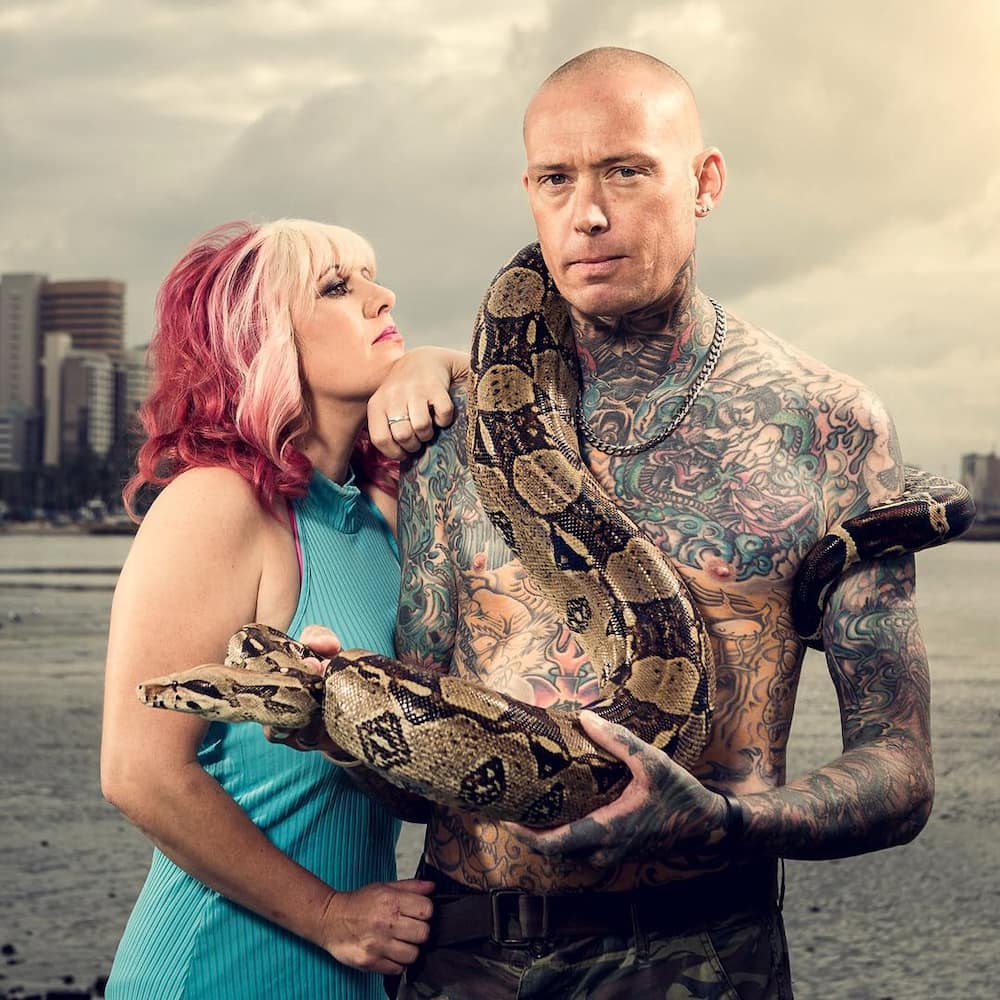 Siouxsie's dating history confirms her love for the animal world. Before getting into a relationship with Simon Keys, the herpetologist used to date Mark Amey, a zoologist in the early 2000's. The couple used to keep numerous exotic animals in their home. The situation is the same with her current boyfriend, Simon.
4. Raised in urban England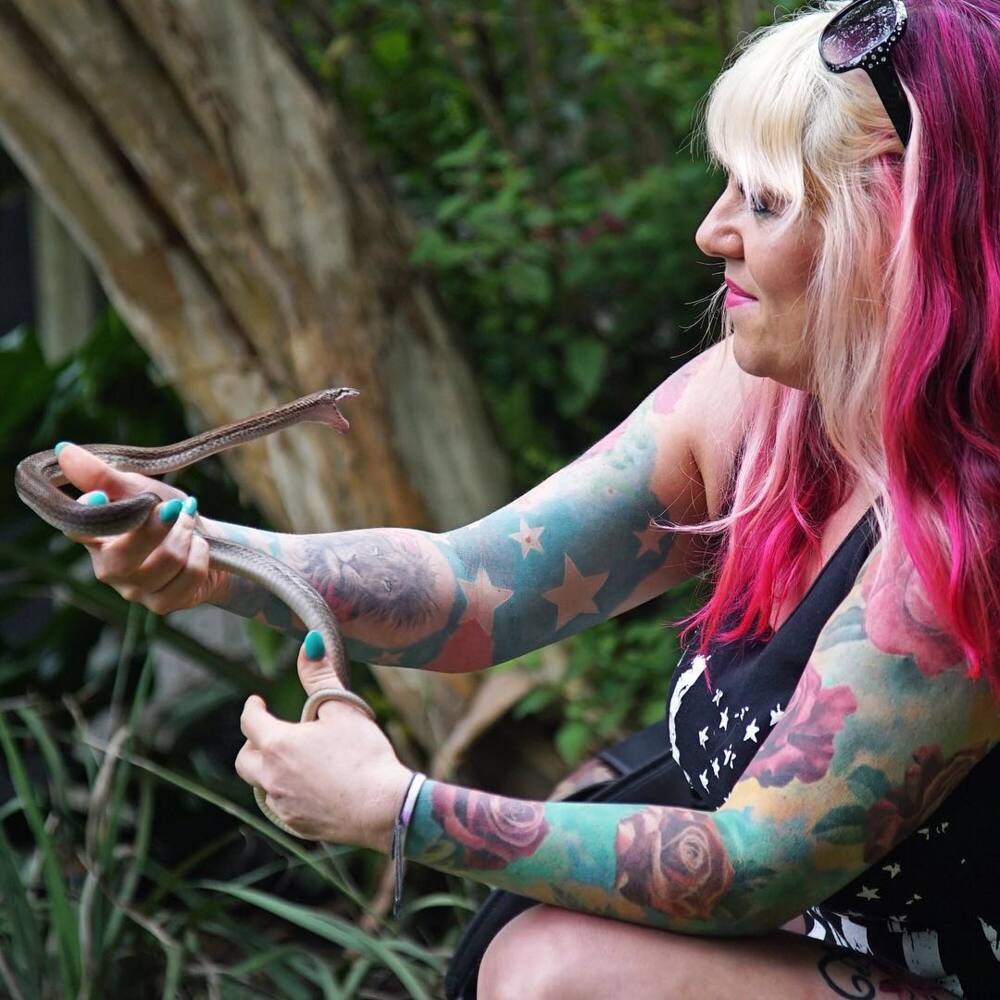 The herpetologist spends most of her time with wild exotic animals. However, she was born in North London and raised in urban England. She once opened up about her mother not being fond of her passion and career choice.
Simon Keys wife Siouxsie Gillett has helped educate people about snakes and eliminate common misconceptions through the Snake City show. Together with her partner, they ensure snakes and humans are protected from each other. That is a great way to conserve wildlife!
READ ALSO: Snakes of South Africa identification guide 2020
Briefly.co.za published the comprehensive guide to the snakes of South Africa. Southern Africa is home to about 170 snake species and sub-species. Humans are always afraid of snakes, but snakes are also scared of people. Deaths from snake bites are rare, and South Africa records about 10 deaths annually.
It is also interesting to note that the majority of the species are harmless. That is why it is crucial to learn the features that differentiate the venomous serpents from the non-venomous.