Kylie Jenner Responds to Being Trolled for Her Shower's Water Pressure
- Kylie Jenner decided to respond after she was made fun of for posting a video of a shower that had very little water pressure
- The billionaire decided to do a follow-up video showing a different shower which she said she uses every day and display its stronger water pressure
- Online users were entertained by the fact that Kylie felt she needed to respond to the light-hearted mockery of her water pressure
PAY ATTENTION: Join Briefly News' Telegram channel! Never miss important updates!
Kylie Jenner decided to film another video of her shower after she was trolled for her previous video showing a lack of water pressure in her multimillion-dollar mansion.
The youngest member of the Kardashian-Jenner clan posted another video which showed a different shower's water pressure.
Kylie explained that this was her "everyday' shower and showed how she could control both the temperature and the water pressure.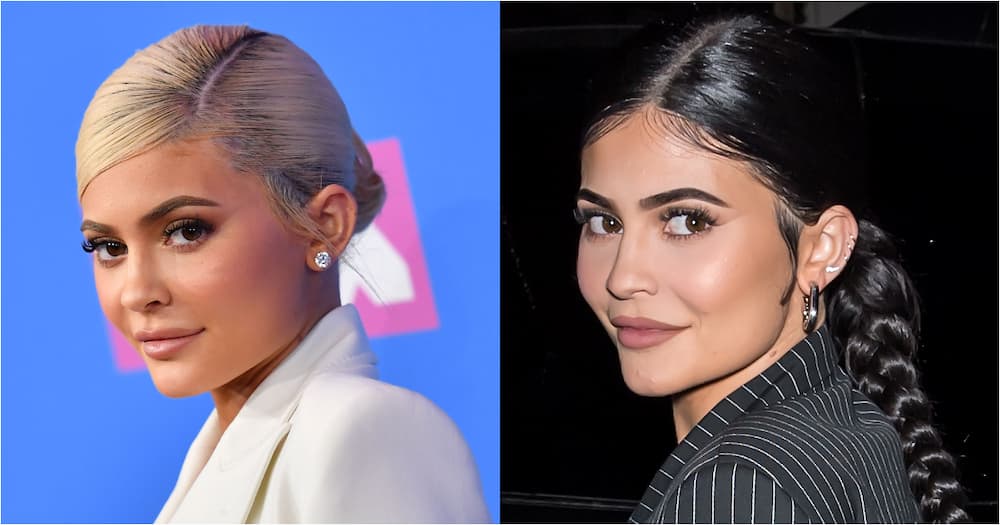 Kylie says at the end of the video when demonstrating the strength of the water pressure:
"I'm not trying to waster water but this is my water pressure. It's amazing. Thank you everyone for your concern. Let me turn this off. Um so yeah. Okay happy... I don't even know what day it is."
Kylie's response might not have achieved her desired reaction as online users thought it was more revealing that the billionaire even felt the need to respond to light-hearted mockery on the internet rather than carry on her privileged life.
Comments ranged and some simply laughed at the whole scenario while others were certain that Kylie was concerned with strangers' opinions of her shower pressure:
@nyekuruu: "She felt the need to defend her water pressure? Okay."
@jadesola07: "You'd really think she'd be like flourishing, unbothered, in her lane spending her millions. But she really wants to prove to the peasants that they have NO reason to ever think they have one up on her "
@GirlArtificial: "Omg she really felt the need to explain herself"
@needyjoon: "did she seriously do this cause she was getting dragged for the water pressure why am i not surprised"
@pradamercury: "Y'all must have struck a nerve bc she's doing the most I'm embarrassed "
Briefly.co.za reported on internet users trolling Kylie for her shower's water pressure and shared people's reactions to the billionaire's shower seeming unsatisfactory.
The Kardashians are often the topic of internet conversation but Kylie Jenner is currently being discussed online because of her shower. The youngest of the reality-show family is being roasted because of the water pressure, or lack thereof, that she has in her multimillion-dollar mansion.
The conversation started when Kylie shared some footage of her home to her Instagram story and one of the videos showed her shower with the water running.
The video showed the shower itself, which is a spacious design with ceiling-to-floor marble, and the showerhead, which had water trickling out of it.
Online users did not miss a beat and immediately commented on the lack of water pressure in Kylie's shower and mocked her for being immensely wealthy but not being able to have a satisfying shower:
@macadeliic____: "Bothers me that Kylie Jenner just posted her shower and her rich ass can't even fix the water pressure."
@HippieSpiritt: "I loved the walls and how big it was but the pressure was NOT it. And I would prefer a different shower head ... like a I need more water lol. DROWN me please."
@CliffAndChill: "Life might be cr*p but I enjoy better showers than Kylie Jenner."
@illusorybowl696: "I can proudly say my shower head pressure is 1 000x better than Kylie Jenner's."
The property is one of multiple that Jenner owns and costs approximately $35 million dollars (upwards of R500 million).
Enjoyed reading our story? Download BRIEFLY's news app on Google Play now and stay up-to-date with major South African news!
Source: Briefly News