The untold truth of the late Ruby McCollum
Every time someone narrates the historic murder involving Ruby McCollum and the prominent Florida physician and State senator-elect, Dr. C. Leroy Adams, the story arouses anger, pity, and sadness in the listeners' hearts. On 3rd August 1952, she was convicted of shooting the doctor to death in Live Oak, Florida. Ruby accused him of sexually assaulting her for six years and forcing her to bear him a child. The white and black press companies were instrumental in blowing things out of proportion because the incident happened in an era where white supremacy's paramour laws dominated.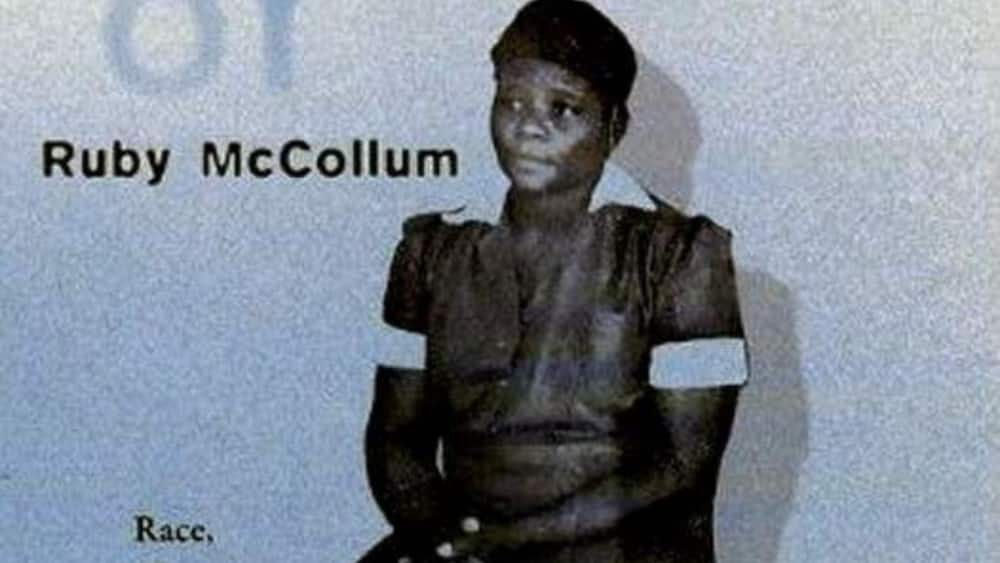 What are paramour laws? It was presumed by law that a white man had a right to force a black woman into being his concubine regardless of her being married or not. Keith Black, a state attorney, prosecuted and convicted Ruby of first-degree murder. The court sentenced her to death on 20th December 1952 even though there was undeniable evidence that she killed the man because he tortured her for so long. Ruby McCollum age was 82 years at her time of death, and a hospital wiped away her memory to silence her. Read on to find out everything about Ruby's tribulations in the hands of the racist judges.
Ruby McCollum profile summary
Full name: Ruby McCollum
Date of birth: 31st August 1909
Age at death: 82 years
Career: Businesswoman
Nationality: American
Ruby McCollum biography
She was the eldest daughter but the second child among the six children Gertrude and William Jackson sired. Ruby was born on 31st August 1909 in Zuber, Florida, and married Sam McCollum in 1929. The couple moved to Nyack, New York, where they lived for five years and had their firstborn, Sam Jr. Ruby McCollum husband decided to relocate his family to Fort Myers, Florida, where his brother, Buck, lived.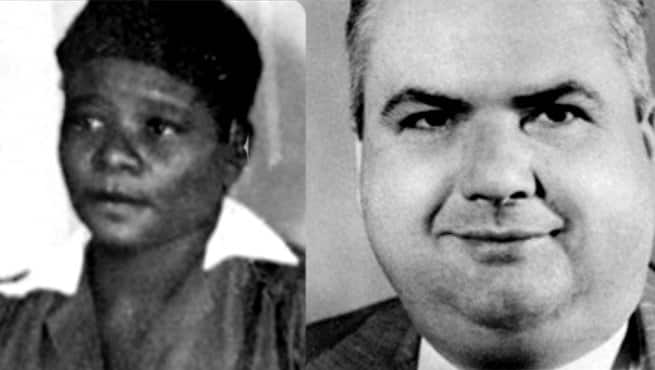 Buck had made a lot of money from running the Bolita gambling business. The family also sold liquor, grew tobacco, and owned a few juke joints. Ruby McCollum house was a two-story house while one of her children studied at UCLA. Ruby McCollum movie, You Belong to Me: Sex, Race, and Murder in the South, was released in 2014. On the other hand, Ruby McCollum documentary Netflix, The Other Side of Silence, was produced in 2012.
What happened to Ruby McCollum?
Between 1952 to 1953, Zora Neale Hurston, Pittsburgh Courier's writer (black people's newspaper), covered McCollum story in the articles she named The Life Story of Ruby McCollum. William Bradford Huie wrote about the second court trial of the murder case in a book entitled Ruby McCollum: Woman in the Suwannee Jail.
In his book, William revealed that the whole jury that pronounced Ruby's death sentence was white. The book also revealed Ruby's confession about how she submitted to the doctor's demands in 1948 when her husband was away.
On 3rd August 1952, Ruby, one of the richest black women in the town, Live Oak, Florida, drove her blue Chrysler with her two children seated at the back and headed towards Dr. Leroy's office. She walked into the office, pulled out a .38 caliber pistol, and aimed the bullet at his head. Ruby explained that her youngest child, Loretta, was his. Other Ruby McCollum children were Sam Jr, Sonja, and Kay, and she gave all of them the McCollum surname.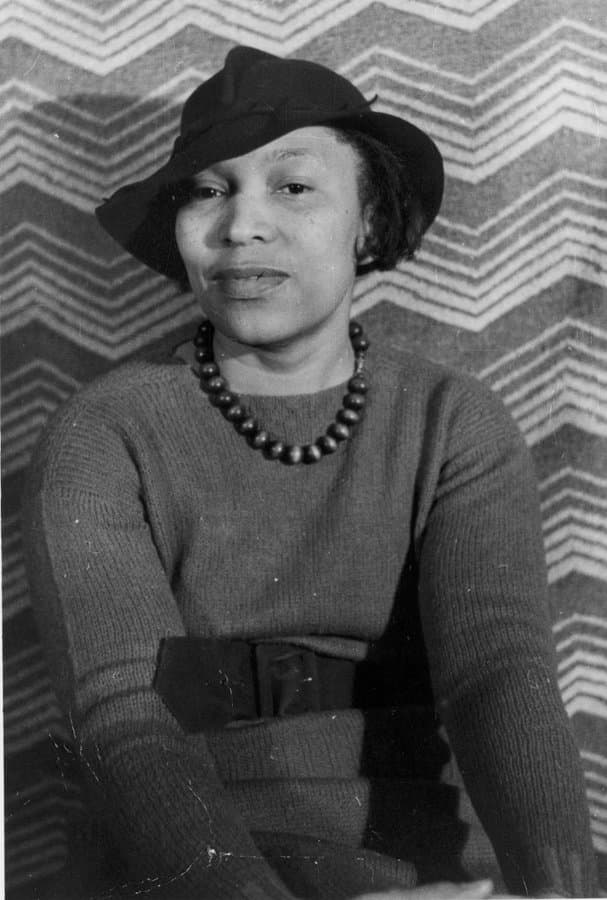 The US government objected to Frank Cannon's attempts to help his client convince the court she was innocent. Judge Hal W. Adams sustained all the thirty-eight objections. Florida Supreme Court revoked the sentence on 20th July 1954 when the presiding judge, Judge Hal W. Adams, failed to show up at the jury's inspection of the crime scene.
Later, the State attorney Randall Slaughter agreed to a second trial as filed by the defense attorneys. Ruby's lawyers also requested court-appointed physicians to examine the mental state of the defendant.
In the second trial, the court declared her mentally incompetent and ordered the Florida State Hospital that people with mental health conditions should be detained for 20 years at its facility in Chattahoochee, Florida. Dr. Dillard Workman was an accomplice of the heartless doctor Ruby killed.
As Leroy's medical associate, Workman went against the medical profession's ethics by providing Ruby with prenatal care until she delivered Leroy's child. Moreover, he campaigned for him in the senatorial race. Workman also testified before the court that she was insane after conducting an autopsy on his friend's body.
When did ruby McCollum die?
Frank Cannon appealed McCollum's release from the mental hospital in 1974. Al Lee of the Ocala Star Banner interviewed her at her home in Silver Springs, Florida, in November 1980 after leaving the hospital but realized that she had lost her memories of the entire murder case ordeal.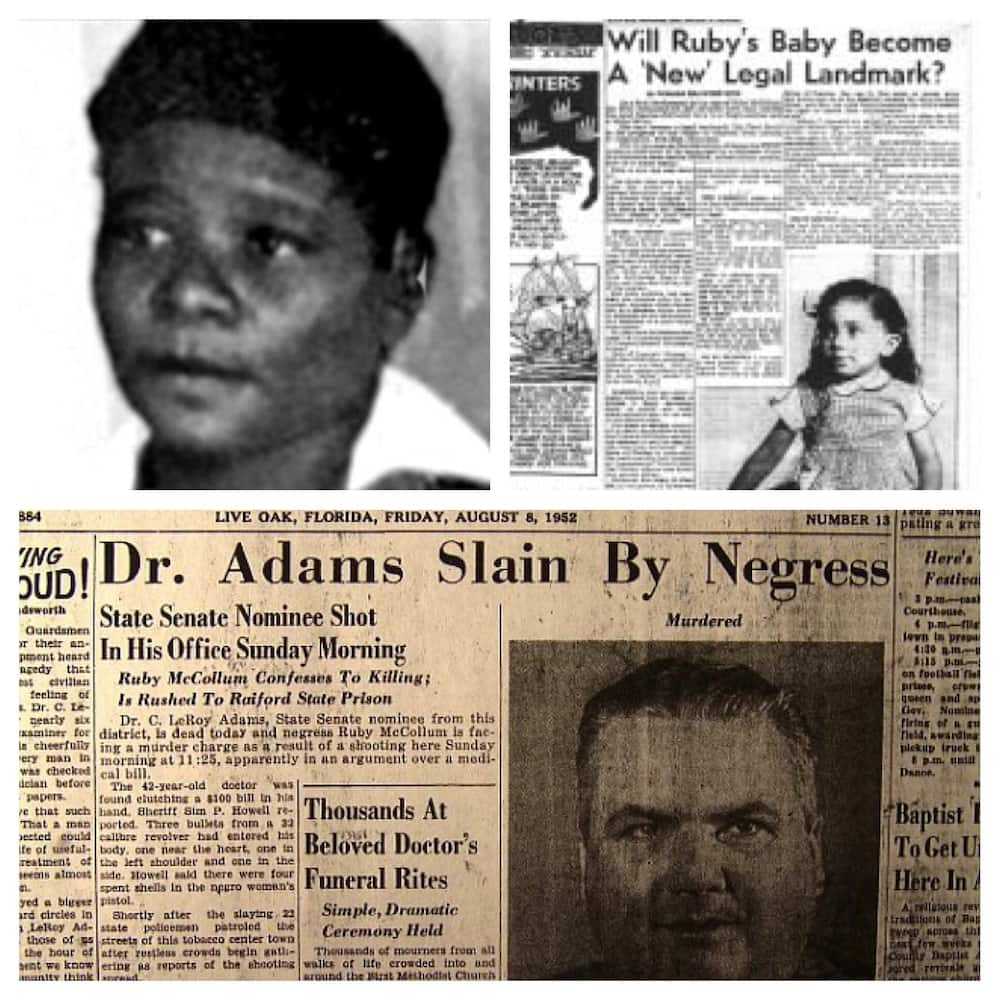 It is alleged that The State Mental Hospital at Chattahoochee caused Ruby McCollum death. The hospital was famous for accepting bribes to wipe away their patients' memories by giving them electroshock therapy and keeping them on Thorazine drugs.
Ruby passed away on 23rd May 1992 because of a stroke. She died in New Horizon Rehabilitation Center a year after her brother, Matt, died. Ruby was laid to rest beside Matt and behind the New Hope Baptist Church.
The story of Ruby McCollum is one of a kind. It will always be a reminder of how far both races have come in creating a peaceful world that exists today. Time and forgiveness have healed old wounds because human beings have learned to respect each other.
READ ALSO: Gorgeous images of Trevor Noah's house 2021: List of Trevor Noah houses
Briefly.co.za shared images of Trevor Noah's new house. Is the US a land flowing milk and honey, or is the Mzansi sweetheart smarter than South Africans expected? The comedian left the country with a few assets to his name but has managed to buy several exquisite mansions in less than a decade.
The mansion has an ionic architectural design, and its cost is way above the amount of money most people make annually.
Source: Briefly News